Book review: The Facades by Eric Lundgren
This intelligent and beguiling debut, a fantastical mix of George Saunders, Raymond Chandler and Ludwig Wittgenstein, should not be missed.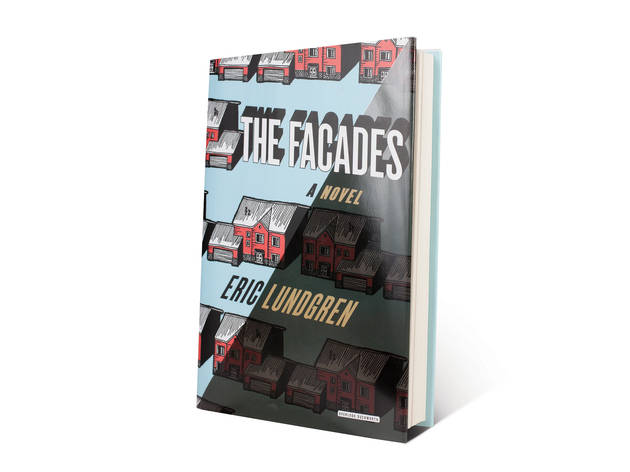 By Eric Lundgren. Overlook Duckworth, $26.
The fictional Midwestern city of Trude, the setting of the dazzlingly creative debut novel from Eric Lundgren, has seen better days. The town's infrastructure is crumbling, librarians are engaging in an armed rebellion, and senior citizens vie for space in a magisterial assisted-living home that requires residents to write memoirs ("insufficiently harrowing," reads a critique of one inhabitant's work).

Equal parts George Saunders, Raymond Chandler and Ludwig Wittgenstein, the book follows a low-level legal functionary named Sven Norberg as he tries to solve the mysterious disappearance of his wife, a locally famous mezzo-soprano. Norberg circles the truth, each clue leading him through increasing danger and confusion, on the way to a devastating realization.

In Lundgren's world, meaning is hard to pin down and the efficacy of language is suspect. There are overt riddles, like the literally labyrinthine shopping mall that may or may not have been designed by an insane architect to represent the fundamentally unfulfilling nature of capitalism; as well as more subtle ones, like the way his characters have only the merest ability to express themselves ("I am a body through which the language passes," claims a slimy opera critic). This is all good, heady fun, and it crackles with enough wit to avoid pretension. And then there is the plot itself, philosophically tinged noir, in which red herrings abound and each step forward might really be a step back. The Facades is an intelligent and beguiling book that shouldn't be missed.