Heads up! We're working hard to be accurate – but these are unusual times, so please always check before heading out.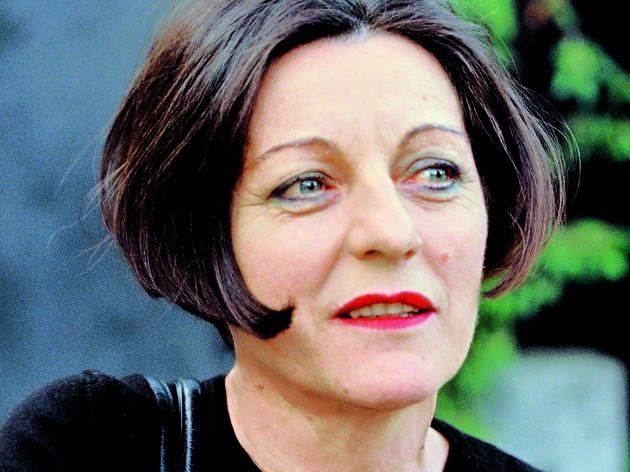 PEN World Voices Festival
Pick an event while listening to your literary personality
The annual PEN World Voices Festival—a series of readings, discussions and performance events that look at the state of literature and free speech across the globe—is one of New York's largest annual bibliophile happenings. It's not so enormous that it's overwhelming, but homing in on your interests can help you make clear choices about what to attend. Here are a few event highlights, organized by the literature-booster personality type:

The stargazer: "TimesTalks: Martin Amis, Margaret Atwood and E.L. Doctorow"
For those who consider celebrity a prerequisite for cultural enjoyment, a talk featuring a trio of revered authors, alongside New York Times writer A.O. Scott, should more than fill the eyes with starlight. Hard to know what a writer of linguistically grand lit fiction, a writer of dystopian sci-fi and a writer of historical epics will have to say to one another, but one point of entry will be the individual essays they've all written about literature on the world stage, which will be published in the Sunday Book Review that week. The Times Center, 242 W 41st St between Seventh and Eighth Aves. Wed 2 at 6:30pm; $30.

The aspiring writer: "Jennifer Egan on How to Create Your Own Rules"
Though the innovative structure of Egan's Pulitzer-winning A Visit from the Goon Squad turned heads fast, her previous novels including modern gothic horror The Keep and thriller Look at Me, found delight in toying with genre and its connections to structure. In this entry in PEN's "What to Do with Literature" series, she'll address the notion of following the muse and remaining inventive, while discovering the shape of a book. Up-and-coming scribes are advised to take notes. Tishman Auditorium (at the New School for Social Research), 66 W 12th St between Fifth and Sixth Aves. May 4 at 6pm; $15, PEN members and students $10.

The eager participant: "John Cage: How to Get Started"
Cage's famous experiment with improvisation as it relates to extemporaneous speaking, titled How to Get Started, involved him writing important topics on a series of note cards and then speaking about them, at random, in three-minute spurts; meanwhile, sound engineers layered his words in a sound collage, which was then projected through the space. Today, members of the humble citizenry will be chosen to engage in this live art-making exercise, alongside notable writers including Etgar Keret, Aleksandar Hemon plus Cage himself. Interested parties should visit howtogetstarted.org to make sense of the project, screw their courage to the sticking place and show up with their own set of note cards. Symphony Space, 2537 Broadway at 95th St. May 4 11am–5pm, 7pm–9pm; $15–$30, PEN members and students $12–$25.
The expansive classicist: "Elevator Repair Service with Mark Hansen and Ben Rubin"
For those inclined toward favorite, enduring works of art, but are refreshed when those same works are repurposed and their context redefined, the best bet is a one-time-only immersive performance event, Shuffle. Combining performances from ERS—the inventive local troupe whose dedication to classic American novels has resulted in highly regarded productions including current smash Gatz—some artistic contributions from Mark Hansen and Ben Rubin (the statistician and artist who created the lobby displays in the New York Times Building) and public participation, Shuffle will take over the Bobst Library for a singular, site-specific experience. New York University, Bobst Library, 70 Washington Sq South at La Guardia Pl. May 3 at 7:30pm; $30, PEN members and students $25.
The world citizen: "In Conversation: Herta Müller and Claire Messud"
Those seeking literary inspiration in the face of so much news about repressive regimes around the world need look no further than Herta Müller. Born into the German-speaking minority of Romania, Müller lived under the Stalinist rule of Nicolae Ceausescu, producing both novels and poetry grappling with the ways in which individuals and society as a whole are worn and degraded by despots. Not long after her novel Everything I Possess I Carry with Me—just emerging in the U.S. as The Hunger Angel—was published, she was awarded the Nobel Prize. Tonight she talks about her history, writing and the rest with fellow author Claire Messud. 92nd Street Y, 1395 Lexington Ave between 91st and 92nd Sts. May 4 at 7:30pm; $20, PEN members and students $15. The PEN World Voices Festival takes place Mon 30–May 6. Visit pen.org/festival for details.