Heads up! We're working hard to be accurate – but these are unusual times, so please always check before heading out.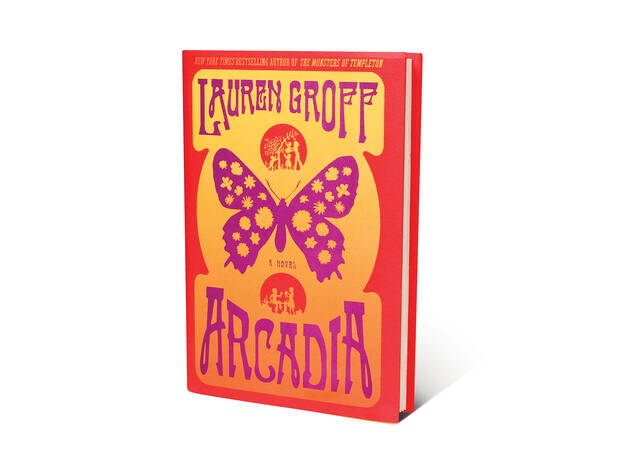 Review: Arcadia by Lauren Groff
A fictional utopian commune falls apart as its author looks on.
By Lauren Groff. Voice, $26.

Things fall apart in Arcadia, the 1960s utopia of Lauren Groff's third book. The novel opens on a hippie commune—a sunny and idyllic place of bare breasts, fertile gardens and hard work well rewarded—and tracks its deterioration into a sinister place of drugs, hunger, filth and rotting power structures. Strong ideals need strong people to uphold them, and Arcadia crumbles when faced with forces much bigger and more powerful than the splintering collective.

The reader sees this through the eyes of the diminutive outsider Bit, who spends his kidhood in Arcadia and subsequently flees the commune with his disillusioned parents. As Bit assimilates to life on the outside, he comes into his own as a photographer, observing and documenting the world around him but not acting on it. At the same time his mother, Hannah, is being slowly betrayed by her aging body.

The dilemma at the core of Arcadia is the choice between freedom and community; and, beyond that, the different ways to create a utopia. With Bit as something of a nonparticipant, the book's best character is Hannah; when illustrating Hannah's decline, Groff is at her best. As the author's lovely language both surprises and lulls, the story moves to a believable future severely affected by global warming and epidemics. It's a world that, in some ways, is easier to imagine than the utopian dream of half a century ago.

Lauren Groff reads at Greenlight Bookstore Wed 28.