Review: Drinking with Men by Rosie Schaap
A New York writer and bartender muses about the sundry pleasures of alcohol and company in her first essay collection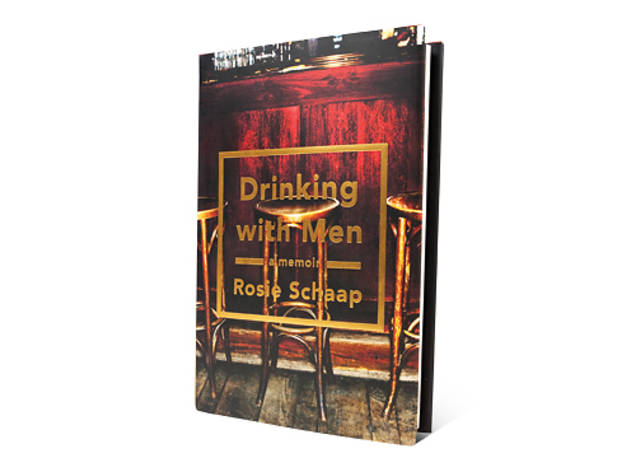 By Rosie Schaap. Riverhead, $27.

As the "Drink" columnist for The New York Times Magazine, Schaap burnished her credentials as both a drinker and a writer, so it follows that her first book would stick to what she knows best. For her new collection of autobiographical essays, she muses about the sundry pleasures of alcohol and company, male and otherwise.

Schaap begins her story as a free-spirited 15-year-old on a train trip from her home in Conneticut. Advancing to the bar car on Metro-North, she discovers her lace among the regulars. From that point, the story unfolds chronologically, starting in California and going through Ireland and Vermont to, ultimately, New York City. As something of a nomad, Schaap maps her life with those drinking establishments that made her adopted homes feel more welcoming.

She relates her tales with ingratiating breeziness and the authority of a seasoned veteran. Still, there's a sense of melancholy throughout. In nearly every case, the saloon she embraces ends up closing, its denizens thrown to the winds, suggesting the ephemeral nature of loving such spots in the first place. This may disappoint those readers wishing to visit Schaap's beloved locals, but on balance, Drinking with Men serves as a heartfelt testament to the community and bonhomie that can be found at any neighborhood watering hole.
Buy Drinking with Men on Amazon
Sponsored listing
Elizabeth's Neighborhood Table
With its porch swing and white picket fence, this Upper West Side restaurant looks more like a country farmhouse than a New York City bistro. It's fitting, then, that the seasonal menu highlights traditional American comfort foods made with natural and organic ingredients. A typical dinner might start with an order of jumbo lump crab cakes with apple-fennel slaw ($16) or mac and cheese in a cast-iron skillet ($10). For the main course, you might opt for the turkey meatloaf with mushroom gravy and garlic mashed potatoes ($22), a roasted heritage pork chop with braised red cabbage and fruit compote ($26) or the crispy fried chicken with greens, gravy and more of that creamy mac ($25). Craving a burger? The restaurant offers beef ($13), turkey ($15), lamb ($16), chicken ($13), salmon ($18) and veggie patties ($14). Finish the meal with a homemade chocolate malt ball brownie ($6) or a seasonal fruit crumble topped with a scoop of Ronnybrook Farms ice cream ($8).
Venue says: "Our urban farm house is the thoughtful spot you've been searching for! American Comfort Food in a charming, relaxed dining atmosphere."