Heads up! We're working hard to be accurate – but these are unusual times, so please always check before heading out.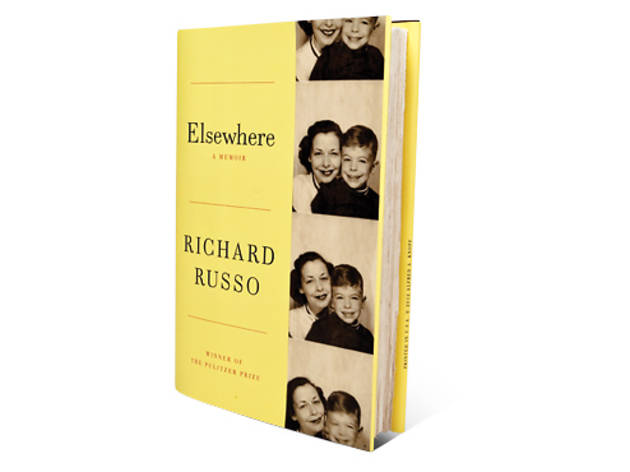 Review: Elsewhere by Richard Russo
This emotionally draining memoir reflects the author's profound love and anger for a mother who imposed herself on his life and art
By Richard Russo. Knopf, $26.

As the author of novels such as Straight Man and Nobody's Fool, Richard Russo has established himself as a reliable chronicler of both the incorruptible and the venal aspects of human nature. He's also demonstrated a special sympathy for outsiders, and in his new memoir, that affinity takes on an excruciatingly personal tone. Conveying his loving, yet frequently tortured, relationship with his late mother, Russo vividly relates the burdens of caring for the elderly, as well as the accompanying fantasies of freedom.

The trouble starts early, when Russo's mother oddly decides to leave behind a stable job and her own aging parents in order to relocate with him to Arizona, as the aspiring author heads to college. At one point, she moves into a trailer with Russo and his new wife, creating a claustrophobic and invasive environment that stretches nerves to the breaking point. As the years go by, her anxiety increases to an unmanageable level, leading to frightening episodes of panic-driven meltdown; but rather than seek appropriate care, she decides to rely on a combination of self-medication and her son's attention. Her continuing physical and mental deterioration mirrors the gradual fraying and dissolution of the author's hometown of Gloversville, New York, a once-thriving industrial center that becomes polluted and impoverished.

Ultimately, Elsewhere represents both the author's profound love and anger, a painful duality given additional weight by his mother's recent death. Though an emotionally draining read, Russo's prose is pointedly without ornamentation, and impresses with its matter-of-fact directness. This is a brave work of catharsis that will resonate with people struggling with the aging or mental illness of a loved one.