Heads up! We're working hard to be accurate – but these are unusual times, so please always check before heading out.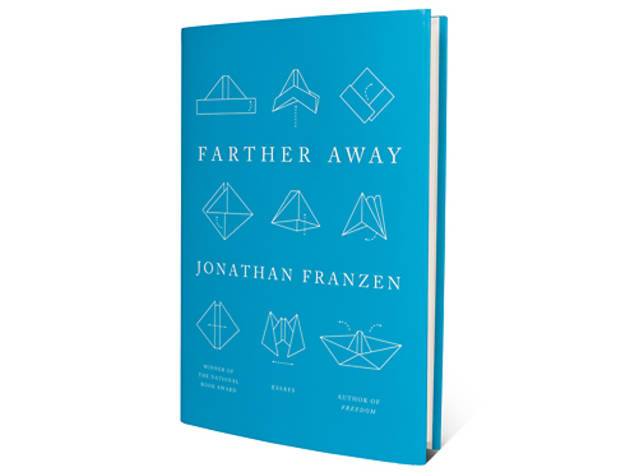 Review: Farther Away by Jonathan Franzen
The novelist tides fans over with a collection of sharp, critical essays.
By Jonathan Franzen. Farrar, Straus and Giroux, $26.

In his latest collection of essays, Jonathan Franzen reiterates his well-documented love of birds and mourns his late friend, the literary heavyweight David Foster Wallace. Much of the better material here has been previously published. Taken together, however, these writings present a broader, more freewheeling curiosity than the novelist generally indulges in his fiction.

A kitschy gift provokes a cautionary tale on sustainability and emerging economies in "The Chinese Puffin." "Authentic but Horrible" condemns the Broadway musical adaptation of Spring Awakening while getting to the core of Frank Wedekind's subversive play. A brief bid is made for the canonization of Canadian short-story master Alice Munro in "What Makes You So Sure You're Not the Evil One Yourself?" The title essay finds the author on a remote Pacific island confronting, at long last, the death of Wallace.

Analyzing and extrapolating from disparate literary sources (anything from Robinson Crusoe to Swedish detective novels), these occasionally dithering essays provide a glimpse into the critical faculties of one of our most celebrated contemporary novelists. Franzen's views on technology and writing are particularly salient: The Internet's expansiveness is a kind of prison, and postmodernism actually leads us back to the primitive. Still, Farther Away reads more like supplemental material than primary text, and one gets the feeling that this collection is only meant to hold over readers hungry for the author's next novel. In that sense, the essays in Farther Away are not unlike the European songbird poachers he writes about: For a novelist like Franzen, they make for strange bedfellows.
Buy Farther Away on Amazon

Get Farther Away on your Kindle