Heads up! We're working hard to be accurate – but these are unusual times, so please always check before heading out.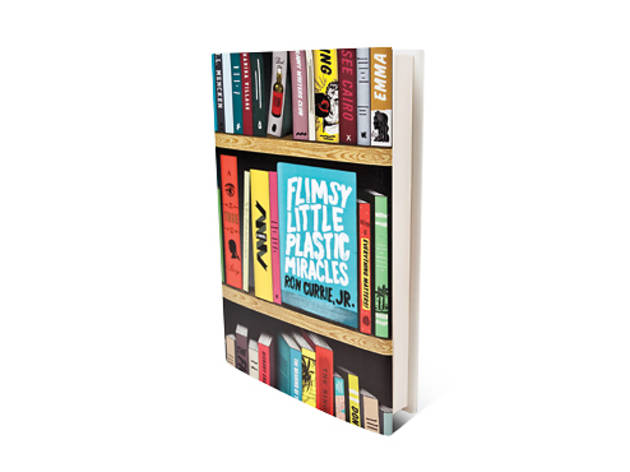 Review: Flimsy Little Plastic Miracles by Ron Currie Jr.
Despite some power-pop prose, this somewhat true tale of love and loss from the author of Everything Matters! comes off as hollow.
By Ron Currie Jr. Viking, $27.

Greg Mortenson inspired you. Mike Daisey forced you to reconsider your loyalty to Apple. Hell, even Lance Armstrong made you feel like bike racing was worth watching on TV. So what's wrong with slipping a bit of fiction in with the facts of one's life story? Why be limited to circumstances dictated by reality when genuine catharsis is possible just beyond the bounds of verifiable truth?

Here's where Ron Currie Jr.'s latest book, Flimsy Little Plastic Miracles, prods its metafictional snout into the Frey. In it, a narrator called Ron Currie flees from his life twice. When his father dies and the love of his life, Emma, slips from his grasp, he flies to a Caribbean island to drink, fight and screw himself whole (or at least until he finishes writing a book). Emma arrives, breaks his heart a second time and exits; after a self-destructive accident, the fictional Currie fakes his own death. Some time later, he emerges to find not only that he has a public following, but that they both love and revile him.

As in the ambitious Everything Matters!, the writer communicates in prose that can feel like power pop, with the requisite big hooks and digestible ideas. But whether or not he's consciously aping slick, confessional memoirs such as A Million Little Pieces, FLPM comes off as hollow. In the attempt to prove the emotional veracity of his somewhat fabricated autobiography, Currie calculates the effects of the story rather than just telling it. It's like Chuck Palahniuk doing some gonzo Proustian recollections—until grinding his ax in the last 30 pages. Ron Currie is dead to us; Ron Currie Jr., we hope, will return with a different story soon.
Buy Flimsy Little Plastic Miracles on Amazon

Get Flimsy Little Plastic Miracles on your Kindle