Heads up! We're working hard to be accurate – but these are unusual times, so please always check before heading out.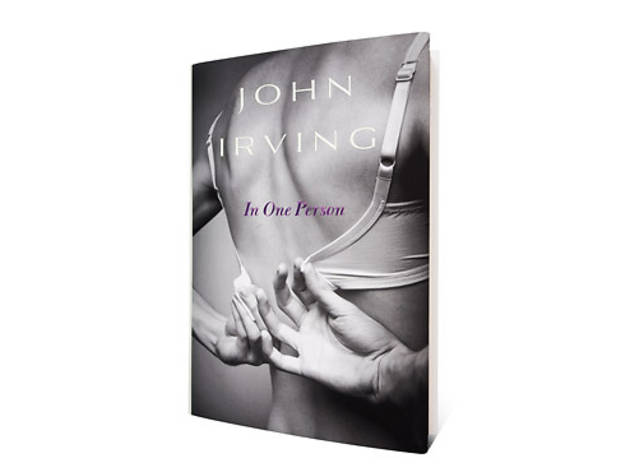 Review: In One Person by John Irving
A venerable man of letters plays out a tragedy of contemporary American life in condescending melodrama.
By John Irving.
Simon & Schuster, $28.
John Irving's status in the realm of American letters is unimpeachable. Having come of age in the repressive 1950s, his sympathy on questions of social equality is unequivocal; he's the rare contemporary novelist who's unambiguous in his political convictions. At his weakest, however, Irving can come across as didactic, leaden and preachy.
Regrettably, this is too often the case with his new novel, In One Person. This opus follows the five-decade arc of Billy Abbott, a bisexual man navigating the murky waters of a small, intolerant Northeastern town in the late '50s. Though baffled by his identity and confronted by sexual bigotry, Billy is abetted by a number of commiserative "sexual outsiders"—his cross-dressing grandfather, a transsexual with whom he has his first intimate encounter, as well as a large cast of closeted LGBT community members. Billy's trajectory takes the reader into the less-than-tyrannical '60s, the libertine '70s and the devastating AIDS crisis of the '80s.
Though he's indisputably wrangling with one of the great human-rights tragedies of contemporary American life, the author plays it out in condescending melodrama: The story includes four suicides, five AIDS fatalities, a 73-year-old transsexual who's beaten to death and a mother who attempts to seduce her son in order to convince him of his heterosexuality. Irving renders this pastoral community as Jerry Falwell's moral majority arrayed against the cast of RuPaul's Drag Race, transforming his tale into an unending witch hunt for individuals who are only trying to express their sexual freedom. At best, such contrivances strain credulity. At worst, they undermine the impact of his message.
Buy In One Person on Amazon

Get In One Person on your Kindle