Review: Laura Lamont's Life in Pictures by Emma Straub
A debut novel from a lauded, local writer fails to meet her lofty ambitions.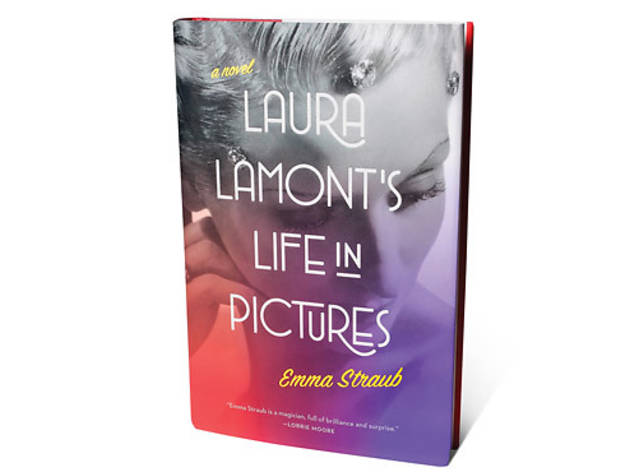 By Emma Straub.
Riverhead Books, $27.
Emma Straub's recent short fiction collection,
Other People We Married,
was well received and praised by literary luminaries from Dan Chaon to Lorrie Moore. So it follows that the Brooklyn bookseller's debut novel would be highly anticipated.
Unfortunately,
Laura Lamont's Life in Pictures
fails to meet the author's lofty ambitions.
Blond, ordinary theater brat Elsa Emerson leaves picturesque Door County, Wisconsin, and transforms into alluring Golden Age Hollywood star Laura Lamont, with help from her powerful studio-exec husband. Laura embodies a heady celluloid fantasy for the moviegoing public while maintaining a quaint private life replete with three kids, a house in the Hills and a live-in nanny. Tragedy ensues, Laura's star wanes, and the once-laureled actress becomes a relic of a bygone era, struggling to make ends meet.
Straub's ability to blend story and character into a thoroughly pleasant brew is laudable, but nothing here transcends. Her prose sings, but it does so in a key just shy of sentimentality.
Life in Pictures
focuses on the inner life of an exceptional woman, and on that score it is a modest success: As a devoted mother and openhearted woman who values friendship above career, Laura is anything but the stereotypical Hollywood diva. A grand book needs more than likable characters, however, and in that regard the novel fails. Laura is an appealing protagonist who meets tragedy and success with empathy and strength, but Straub ushers her through the plot with kid gloves, allowing elegantly phrased platitudes to substitute for genuine emotional gravitas. Commenting early on about one of Laura's films, Straub writes: "It was a simple story, with lots of flirting and costume changes." The same could be said of this book.
Buy Laura Lamont's Life in Pictures on Amazon

Get Laura Lamont's Life in Pictures on your Kindle