Heads up! We're working hard to be accurate – but these are unusual times, so please always check before heading out.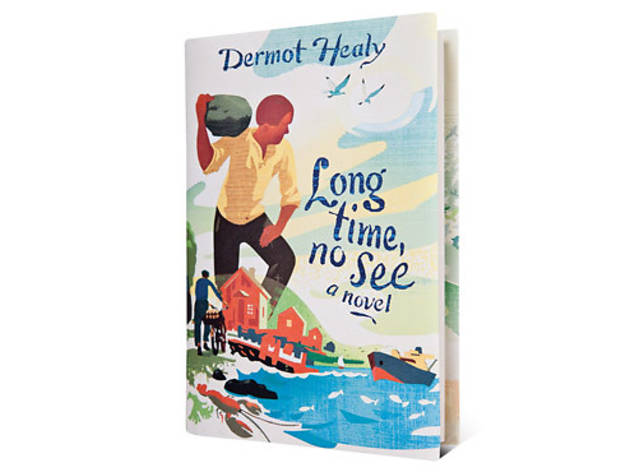 Review: Long Time, No See by Dermot Healy
The celebrated Irish writer creates an intimate tale of progress and tradition in northern Ireland.
By Dermot Healy.
Viking, $28.
Set in 2006,
Long Time, No See
presents the tale of a provincial locale and its sundry residents. Despite the apparent simplicity of Ballintra, a small town on the northwest coast of Ireland, the intertwined lives of its inhabitants are complex and ever encroached upon by a not-entirely-welcome modernity.
The story revolves around teenager Philip Feeney, who is caught between his ambition to find a better life by attending university and the obligations that keep him close to home. While awaiting exam results, he spends his days caring for Ballintra's old guard—particularly his granduncle Joejoe and Joejoe's friend, who goes by the sobriquet "The Blackbird." The two elderly men while away the hours trading barbs, making accusations, spinning yarns about ghost hens and drinking copious amounts of Malibu rum. Although they're as close as brothers, it isn't easy for Philip to keep the peace between them. Meanwhile, our young narrator isn't without his own demons, which include an incident involving a drunk-driving fatality that persistently haunts him.
It's been more than a decade since Healy, a celebrated Irish novelist, poet and playwright, last published a work of fiction, and this insightful and moving exercise proves worth the wait. While the book isn't a breeze—the prose, written in Anglo-Irish, has been significantly excised of punctuation—it is meticulously crafted, replete with colorful characters and dialogue so perfectly rendered that a reader can almost feel like a voyeur eavesdropping on intimate conversations.
Long Time, No See
is an intricately drawn portrait of a life caught between a newfangled commitment to progress and a profound fidelity to old ways; it gives context to a contemporary Ireland that has experienced things it never dreamed of, and perhaps never wanted.
Buy Long Time, No See on Amazon

Get Long Time, No See on your Kindle