Review: NW by Zadie Smith
An eloquent novelist neglects the patient attention to detail present in her best work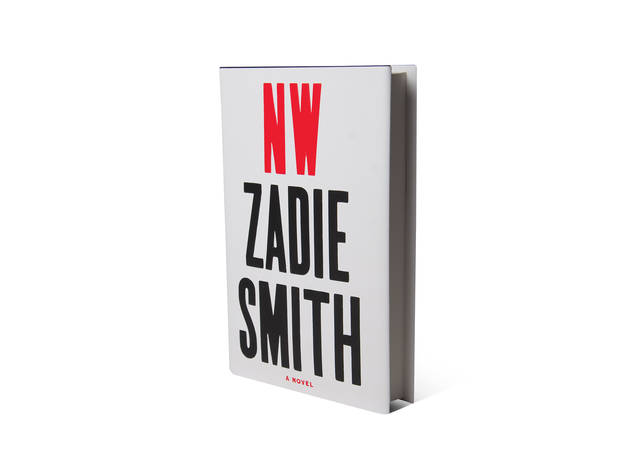 By Zadie Smith. Penguin Press, $28.

Natalie Blake is cracking up. So is her best friend, Leah Hanwell. They have maintained a close relationship despite class differences and their variant life trajectories, and now they find themselves in similarly disturbed circumstances. Neither is living the life they dreamed of when they were children; both are tortured by the economic and social disparities they see around them. Now, they may be desperate enough to make something happen, even if they don't know what that is.

In Zadie Smith's successful earlier works, White Teeth and On Beauty, she settled in with her characters and studied them carefully; as a poet, she provided diagnostic dissections of their behavior, and as a satirist, detected folly in their foibles. But in NW, Smith is not at her leisure. She returns to the racially variegated area of North West London, where she was born—the NW of the title—but she's on a mission not to observe it but to crack it open.

Style trumps substance as Smith tumbles through a muddy approximation of stream-of-consciousness in one section, and an extended montage of minute scenes and tangential ruminations in another. Through quite a lot of the book, Smith's prose is lucid and eloquent. In certain sections, including a business transaction between a recovering addict and a privileged collegiate type, she's at her calmly incisive best. But more often, the fragmented snippets of the lives the author only gesture at her characters' emotional states in hopes of making a grander point. Smith's ambitions are admirable, but in looking to broaden her canvas, she neglects the patient attention to detail that fills her richest prose.
Sponsored listing
Between The Bread
Between the Bread started as owner Ricky Eisen's corporate catering company, and eventually expanded into three Manhattan eateries serving breakfast, lunch and dinner, if you're hungry early enough. The menu changes seasonally, as the company focuses on locally sourced and exceptionally fresh ingredients. On a recent visit, it included breakfast options like overnight oats with cinnamon, walnuts, chia seeds and berries ($7.50) and an asparagus-mushroom frittata ($5.75). For lunch or dinner, you'll have to choose between sandwiches like the Chrysler with grilled chicken, caramelized onions, avocado and bacon ($9.75), salads like the Chelsea with grilled salmon, fennel, frisee and watercress ($12.50) and "seasonal plates" composed of your choice of protein and two sides ($11.50–$13.25). Still hungry? Snag one of their whoopie pies ($1.50 for a small, $3 for a large) or butterscotch blondies ($1.75 for a small, $3.50 for a large) for dessert.
Venue says: "Our chefs create specials daily & we rotate our vegetables & grains monthly. We believe in eating natural & seasonal foods that fill you up"