Heads up! We're working hard to be accurate – but these are unusual times, so please always check before heading out.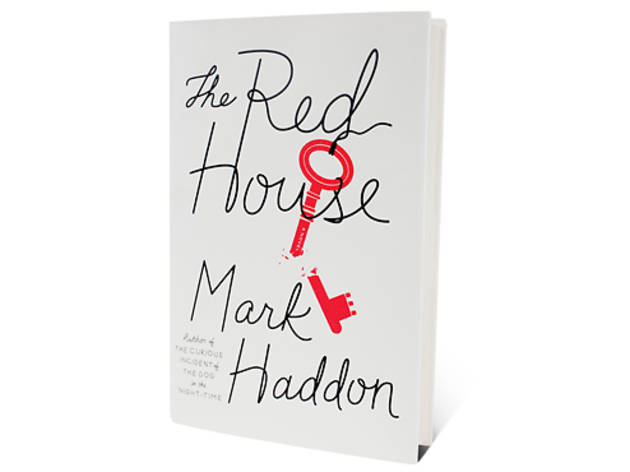 Review: The Red House by Mark Haddon
Melodrama keeps Haddon's latest family tale from being everything it could be.
By Mark Haddon. Doubleday, $26.
Richard and Angela, the sibling protagonists of Mark Haddon's latest novel, have varying views of their now-deceased mother. As for their father, Angela has no memory of him, while Richard remembers him vividly. At the book's outset, about the only thing the pair have in common is that they're both locked in rocky marriages: he to Louisa, a trophy wife with a checkered past, and she to Dominic, a former jazz musician who is having an affair with a woman named Amy. Angela and Dominic have three children: eight-year-old everyboy Benjy, religious teenager Daisy and high-school jock Alex. As for Louisa, she has a teenage daughter from a prior marriage, the posh and punky Melissa. The Red House follows the actions of the estranged Richard and Angela, as well as their complicated families, as they all take a holiday together.
The story, which is told in the present tense and often through dialogue, feels like a dry British sitcom—until the soap-opera reveals start piling up. Daisy comes out of the closet and makes a pass at Melissa; Angela discovers that she was abused; Alex must save Richard from a terrible storm—this after the older man called him out for trying to sleep with Louisa; Dominic leaves Amy, and she swears revenge!
Haddon is better than this. In The Curious Incident of the Dog in the Night-Time, he wrote a surprising, pitch-perfect account of an adolescent outsider. With The Red House, he's shoved great writing into an average and predictable plotline that lacks a convincing gestalt. The best parts of the book are the Joycean passages that break up the direct action, compressing scenes into streams of consciousness; but such sections make it clear that the rest of the novel is merely good where it could have been great.
Buy The Red House on Amazon

Get The Red House on your Kindle