Heads up! We're working hard to be accurate – but these are unusual times, so please always check before heading out.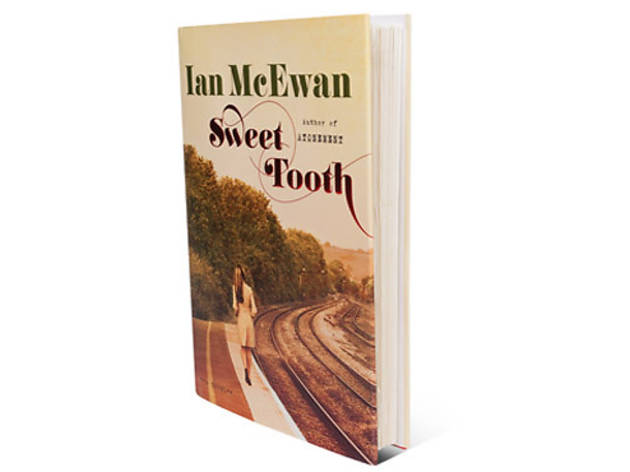 Review: Sweet Tooth by Ian McEwan
McEwan's Cold War spies are possessed more by love, writing and personal betrayals than they are by state secrets
By Ian McEwan. Nan A. Talese, $27.

There's no pow, bang or zoom in Ian McEwan's spy novel, because there are no guns, no fists and no shadowy figures in speeding cars. Truth be told, Sweet Tooth is about writing and love and a silent war for the hearts and minds of British nationals—and there aren't any punchy onomatopoetic words that really do these sorts of happenings justice. (Those seeking Ian Fleming ought to try next door at MI6.)

This is MI5. Thanks to the help of an older, well-connected lover, beautiful postcollegiate bookworm Serena Frome has landed a desk job in the internal British intelligence agency. It's 1972, and the Cold War spurs the organization's amorphous, ideological battles, including Serena's assignment to seduce a seemingly right-wing fiction writer called Tom Haley into unknowingly serving his government. Seduce him she does, but as the pair become lovers, Tom's writing begins exhibiting strangely anticapitalist tendencies. A mysterious scrap of paper haunts Serena; a friend who had disappeared reappears; and the tension builds.

As he has with many recent works, McEwan juggles a number of narrative conceits, keeping the story buoyant without committing to one particular genre. Press releases are keen to encourage associations between this novel and McEwan's well-known Atonement, and Sweet Tooth indeed has a female narrator and an ending that alters the reader's perception of all that has come before; likewise, McEwan's acuity for detailing his characters' motivations is undimmed. The narrative drags while waiting for the disparate threads to tie themselves together, but trust the final twist to compensate for any time spent slogging. Though they lack the onomatopoeias of MI6, the agents of MI5 pack a punch of their own.