Heads up! We're working hard to be accurate – but these are unusual times, so please always check before heading out.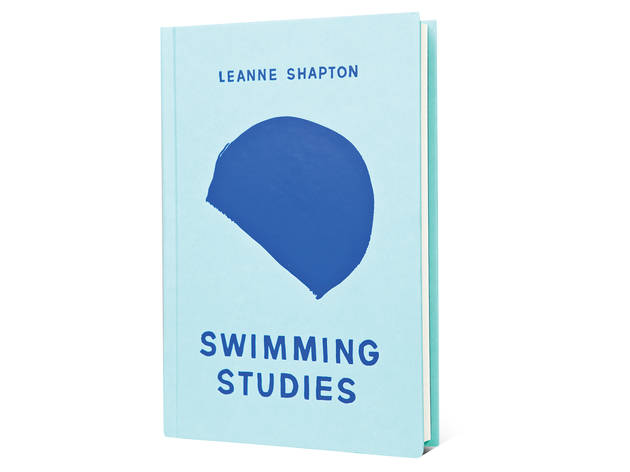 Review: Swimming Studies by Leanne Shapton
The writer and illustrator movingly reflects on her life in the water.
By Leanne Shapton. Blue Rider Press, $30.

Leanne Shapton's innovative new book sets out to capture a bittersweet part of the author's adolescence: the years she spent training for the Olympic Trials. A fusion of cool, clear-eyed prose and watercolors, photographs and painted portraits, the memoir is a curiously arresting study of the transition from a world of rigor and routine to one of reflection and recreation.

One of Shapton's earlier works, a pictoral novel titled Important Artifacts and Personal Property from the Collection of Lenore Doolan and Harold Morris, juxtaposed elliptical prose captions with photographs and found objects to narrate the disintegration of a four-year relationship. Swimming Studies includes similar set pieces: a photographic catalog of every bathing suit Shapton has ever purchased, arranged next to tantalizingly brief accounts of whatever happened on the day each was bought or worn. But in this, her first lengthy prose work, Shapton's visuals complement rather than center the narrative. Positioned before a description of the tensely circumscribed practice of competitive racing, 12 watercolor sketches of a swimmer's body blurred in the surrounding water offer contrasting, intuitive glimpses of Shapton's all-absorbing underwater moments.

The brilliance of Swimming Studies lies in its delicate exploration of how the identities we've carved out for ourselves in the present are both haunted and shaped by the people we used to be. Dwelling on the weightlessness and silence the body experiences while submerged, Shapton examines how the attention to sound, movement and form she gained as a swimmer has conditioned her present artistic work. And she shows how the sacrifices required for competitive sports inspire the way she thinks about other, bigger things—love, for instance. These patient, careful evaluations add up to a surprisingly moving experience.
Buy Swimming Studies on Amazon

Get Swimming Studies on your Kindle