Heads up! We're working hard to be accurate – but these are unusual times, so please always check before heading out.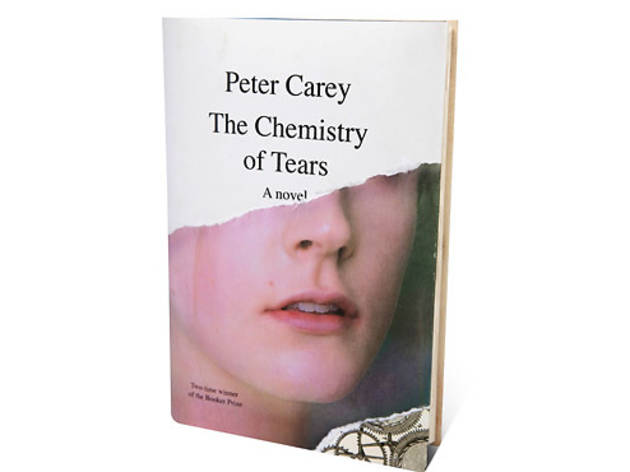 Review: The Chemistry of Tears by Peter Carey
A damaged woman refashions an automaton with the help of its mid-19th century creator
Knopf, $26.


Catherine Gehrig is an unlikable protagonist. The horologist (one who studies timepieces) is "rude and officious," according to a colleague; she's prone to alcohol and drug abuse; and she's remarkably ungrateful for the few friends she actually has. Forgive Catherine for some of this: Her longtime lover and (married) colleague, Matthew Tindall, recently died of a massive heart attack. When her boss at London's Swinburne Museum offers Catherine the chance to work on an important find—a mid-19th-century German automaton—she thanks him by throwing an ongoing alcoholic tantrum. Fortunately for the project, she's still very functional, and the restoration work continues apace.
Peter Carey's The Chemistry of Tears functions as two narratives. The first follows Catherine's struggle to keep a grip on sanity while piecing together this intricate metal wonder. The other more intriguing one involves Henry Brandling, the man who commissioned the automaton back in the 1850s as a gift for his ailing son. Henry's diaries, which are discovered along with the elegant machine, detail his strange journey of madness and self-discovery. Though Catherine reads the journals at first to inform her restoration, she soon gets drawn into Henry's bizarre tale for its own sake.
Everyone in this book suffers from some form of deep-seated psychological duress. Even Catherine's beautiful, brilliant assistant Amanda spends hours a day just staring at a video feed of oil pumping into the ocean. Carey's dot-connecting between past and present, life and death, environmental issues and the advent of modern mechanization, strains credulity at times, but he approaches each of his characters with sensitivity. His elegant touch is somewhat lost, though, on his Ms. Gehrig, who is too much of a robot herself to inspire any real sympathy.
Peter Carey reads at BookCourt Wed 15.
Buy The Chemistry of Tears on Amazon

Get The Chemistry of Tears on your Kindle