Heads up! We're working hard to be accurate – but these are unusual times, so please always check before heading out.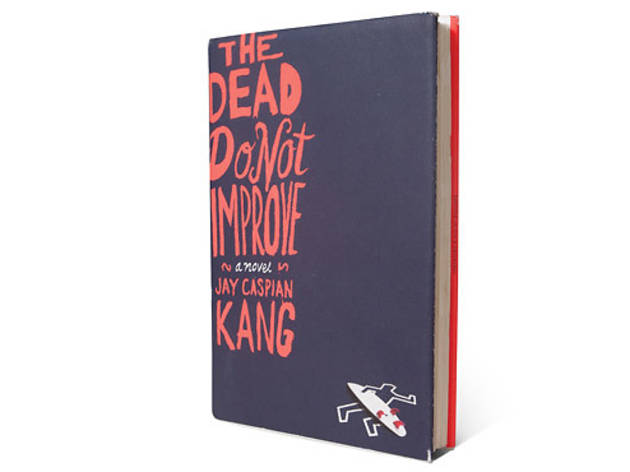 Review: The Dead Do Not Improve by Jay Caspian Kang
This stylish noir tale has two enjoyable narrators and some great patter, but its meandering story doesn't quite succeed
By Jay Caspian Kang. Hogarth, $25.

Surfing homicide detectives, cultish health-food restaurant drones, ex-porn stars: Jay Caspian Kang's San Francisco isn't exactly the Coen brothers' Los Angeles, but the playful satire of Kang's slacker noir is enough to think of it in the same genre as The Big Lebowski. Given that The Dead Do Not Improve is a noir, one might expect plot, in addition to character and tone, to be essential. In truth, only the last two really work, but their combination is almost stylish enough to overcome the story's shortcomings.

Overqualified and underemployed, M.F.A. graduate Philip Kim trolls lit blogs and googles himself to stave off boredom and adulthood. After stumbling across some odd evidence involving the death of a neighbor, he's awkwardly drawn into a web of intrigue with a friend's mysterious pupil, a sexy denizen of his neighborhood and a shadowy organization of apologists for Virginia Tech shooter Seung-hui Cho. Meanwhile, aforementioned detective Sid "Keanu" Finch meanders his way onto the case, working to overcome his bitterness long enough to crack it.

Philip and Sid make great companions, ruminating about the city, surf breaks, Korean-American heritage and romance; the smart, slouching patter in Philip's internal monologues reflects the pampered malaise of a generation. But the haphazard plot points serve Kang's interest in zinging dippy Californian subcultures much more than they propel the narrative. Once Philip gets a weapon, perplexing behavior and an unsatisfying conclusion follow (the Simpsons- and Polanski-referencing chapter title, "Forget it, Marge, it's Chinatown," gives an idea of the blithely murky terrain here). It's fine if a trail of bread crumbs leads into the fog, but those crumbs must feel as though they've been dropped with confidence.

Buy The Dead Do Not Improve on Amazon

Get The Dead Do Not Improve on your Kindle