The Brooklyn Book Festival 2012
Now in its seventh year, the fest brings even more author talks, readings and workshops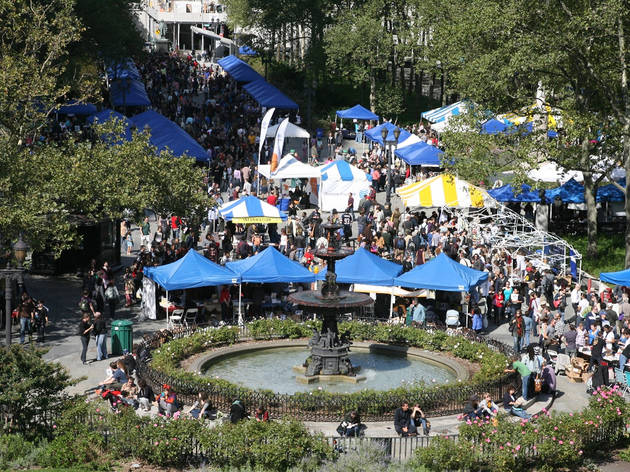 1/8
Photograph: Kathryn Kirk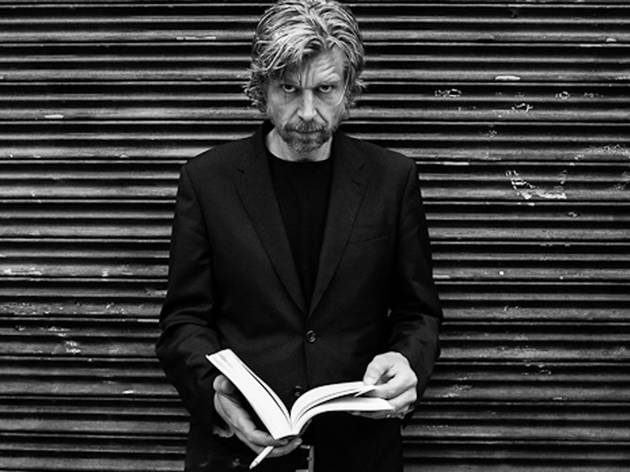 2/8
Photograph: Beowulf Sheehan
Karl O. Knausgaard © Beowulf Sheehan/PEN American Center. All rights reserved. Please contact media@pen.org for usage and rights.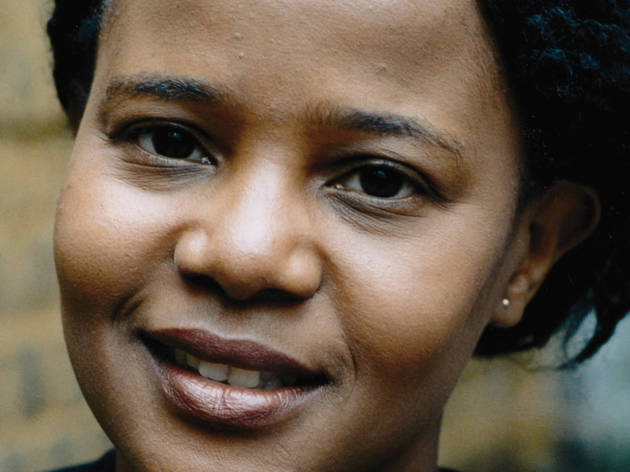 3/8
Photographer: Jill Krementz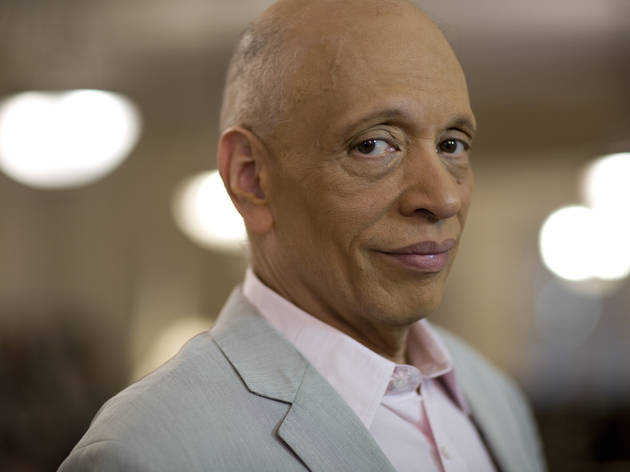 4/8
David BURNETT/Contact Press Images
© 2010 David Burnett represented by Cathy Saypol & Contact Press Images New York / NY: 212 695 7750 March 4, 2010 New York NY author Walter Mosley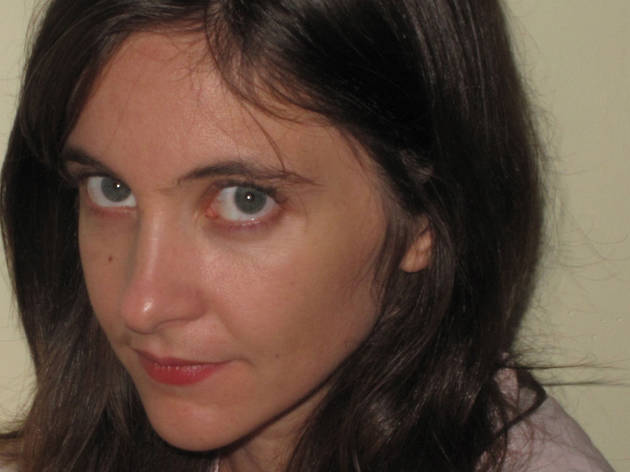 5/8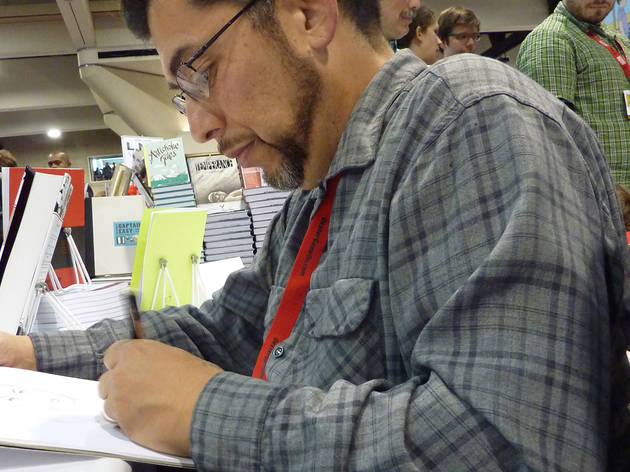 6/8
Photograph: Fantagraphics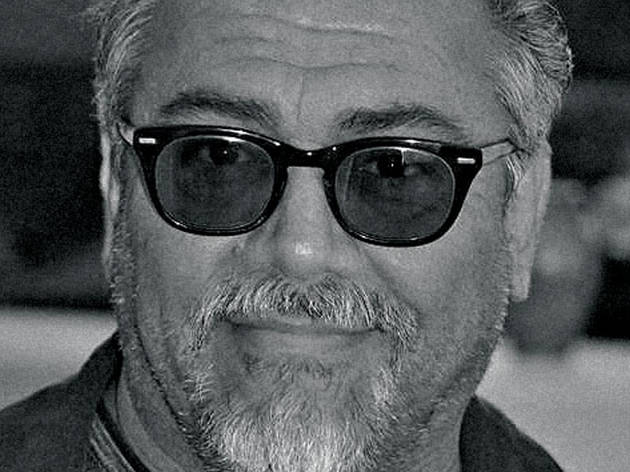 7/8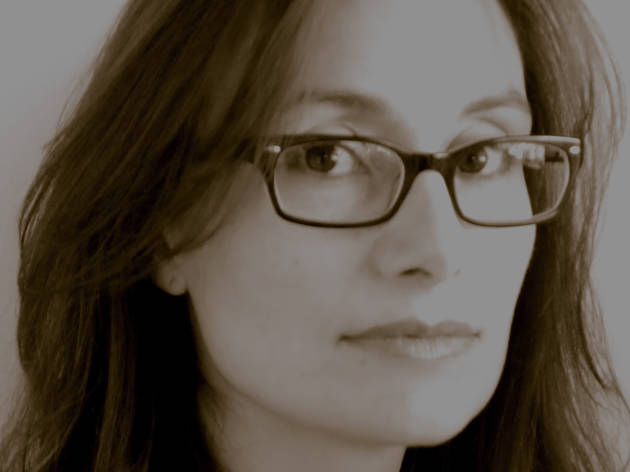 8/8
Photograph: Jessica Marx
Though the Brooklyn Book Festival has always been an extensive affair, it's expanding even more for its seventh edition. On Sunday 23, the fest takes over Brooklyn Borough Hall and the surrounding area for a full day of panels, readings and workshops. But that's not all; it also includes a week of "bookend" events in neighborhood bars and shops, which continue through Saturday 22. With more than 280 authors—equal parts big names and hardworking writers just entering readers' consciousness—there's a lot to consider. TONY picks a few promising events from Sunday 23 to help you narrow down the field.

"Ice or Salt: The Personal in Fiction"
A Brooklynite (Siri Hustvedt), a Canadian (Sheila Heti) and a Norwegian (Karl Ove Knausgård)—each of whom has published a very different but much-discussed autobiographical meditation this year—sit to talk about their methods of transforming personal history into creative stories (e.g., metaphorically packing memories into the "ice or salt" of words). Critic and essayist Phillip Lopate helps the authors bridge any stylistic or cultural divides. Brooklyn Borough Hall Courtroom, 209 Joralemon St between Adams and Court Sts, Downtown Brooklyn. 11am.

"Characters on Characters"
Three authors whose fiction treads dark ground—crime, death and the question of what redemption lies beyond—talk about their creations and what makes them tick. In addition to their thematic links, Dennis Lehane, Edwidge Danticat and Walter Mosley all write prose particularly tied to place: Lehane to Boston, Danticat to Haiti and Mosley to Los Angeles. It'll be interesting to hear the trio discuss not only character motivation, but also their geographical attachments. Brooklyn Borough Hall Courtroom, 209 Joralemon St between Adams and Court Sts, Downtown Brooklyn. Noon.

"Poets Laureate Past and Present"
This event, a repeat from festivals past, brings together lauded U.S. verse writers of varying ages and tones to read their latest. The selection this year includes Brooklyn laureate Tina Chang and U.S. youth poet laureate Ishmael Islam, as well as famous former honorees Philip Levine and Billy Collins. Brooklyn Borough Hall Courtroom, 209 Joralemon St between Adams and Court Sts, Downtown Brooklyn. 2pm.

"Worlds Built Over Time"
This panel of graphic novelists with cult followings—including Jaime Hernandez (Love and Rockets), Carla Speed McNeil (Finder), Adrian Tomine (Optic Nerve, New York Drawings) and Gabrielle Bell (Lucky, The Voyeurs)—is impressive enough to appeal to both the curious and the uninitiated. Fans will be particularly interested, however, because today's talk will revolve around how these artists have developed stories and characters over the years and over multiple issues of the same series. St. Francis College Auditorium, 180 Remsen St between Clinton and Court Sts, Brooklyn Heights. 2pm.

"Literary Lions"
If the title doesn't give it away, this event might be the day's centerpiece: It brings together three important authors for whom Brooklyn has been not only influential, but also home at one point or another. Edwidge Danticat, Paul Auster and Pete Hamill (who will receive the fest's Best of Brooklyn award this year) talk about their various fictional and journalistic depictions of the borough, and how it continues to find its way into their prose. Akashic Books publisher and Brooklyn Literary Council chair Johnny Temple moderates. Church of St. Ann and the Holy Trinity, 157 Montague St between Clinton and Henry Sts, Brooklyn Heights. 2pm.

"Enduring Unlikable Women"
The topic alone would get us through the door, not to mention the trio of authors the BBF programmers have recruited to discuss the notion of the female antihero: Gilbert Hernandez (Love and Rockets), Dana Spiotta (Stone Arabia) and Elissa Schappell (Blueprints for Building Better Girls). Moderator Meredith Walters, of the Brooklyn Public Library, will steer a discussion about not only the writers' characters, but also the ways that literature's unsavory ladies are championed or rejected. St. Francis College Screening Room, 180 Remsen St between Clinton and Court Sts, Brooklyn Heights. 5pm.

"The Poet Novelist"
In an era when a lot of literature plays with multiple narrators, story structures and shifting genres, three poets talk about how verse and the pursuit of poetry feed their novels. Each author in this triumvirate—Sapphire, Ben Lerner and Eileen Myles—has recently written about a scribe or artist who is navigating some new place physically or emotionally—and each does so with varying degrees of lyricism. St. Francis College, McArdle Hall, 180 Remsen St between Clinton and Court Sts, Brooklyn Heights. 5pm.

All events are free. See brooklynbookfestival.org for more details.
You might also like
Brooklyn Book Festival 2010
Brooklyn Book Festival 2011
Authors recommend authors at the Brooklyn Book Festival