The Last Bohemia: Scenes from the Life of Williamsburg, Brooklyn
Author Robert Anasi tracks Williamsburg from its gritty past to its trendy present in The Last Bohemia.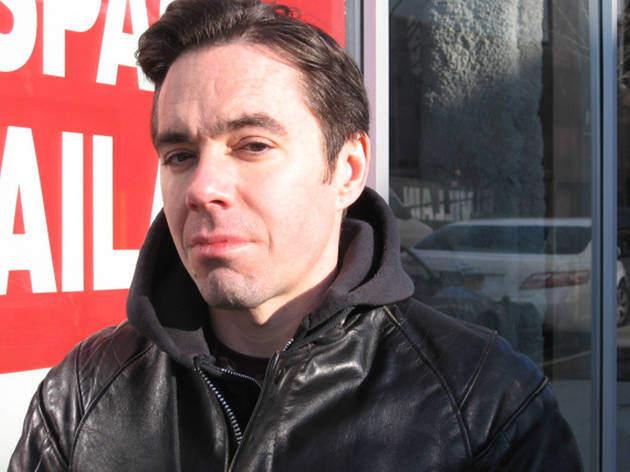 1/3
Photograph: Nadia Lesy
Robert Anasi
2/3
The Last Bohemia: Scenes from the Life of Williamsburg, Brooklyn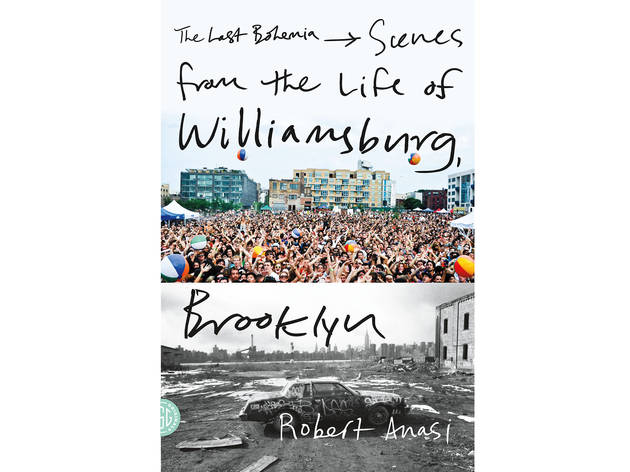 3/3
Photograph: Courtesy Farrar
The Last Bohemia: Scenes from the Life of Williamsburg, Brooklyn
In the early '90s, writer Robert Anasi was living in Washington Heights but spending most of his time in the East Village. When he found out that a friend of a colleague was looking for a roommate at a dirt-cheap apartment just across the river from his stomping grounds, he jumped at the opportunity—even though he knew little about Williamsburg. Back then, only the most intrepid artists considered settling in the postindustrial, crack-ridden area, but for Anasi, who now divides his time between NYC and Irvine, California, the neighborhood quickly became home. In The Last Bohemia: Scenes from the Life of Williamsburg, Brooklyn, he writes about watching the 'hood evolve from a gritty frontier into what he calls a "bohemian theme park," rendered unrecognizable by developers and hordes of moneyed hipsters. Before he speaks on Tuesday 21 at 92YTribeca, Anasi talked to TONY about his former nabe, the people he met there and the specter of gentrification.
TONY: What was Williamsburg like when you first lived there?
Robert Anasi: I lived on the corner of Union Avenue and Grand Street. On one corner, a bodega sold heroin; on another, there was a Caribbean fried-chicken place; on another, there was a Mexican bakery; and under my apartment was a cheap Chinese place—the worst Chinese food I've ever eaten. Most of them were open 24 hours so it was just crazy. It was the Wild Wild West of Brooklyn.
TONY: Sounds pretty nuts.
Robert Anasi: You'd walk over to the north side, and that's where all the abandoned factories were. There was just so much open space. There were a couple of old-timer bars, but no restaurants; there wasn't an ATM within two miles. It was this deserted, ghostly place. The L Café opened [around then], and that was the first hipster spot—though that wasn't even a word then. Flash-forward 20 years, and you can't imagine what it was like before. There are buildings where there had been nothing. Walking around there now, it's a Rip Van Winkle moment [for me]; "How many years have I been asleep?"
TONY: Why did you decide to write a book about the neighborhood?
Robert Anasi: I started going back three or four years ago and saw how really different it had become. Something kind of amazing had disappeared and transformed—that gave me the impetus to start thinking about doing a book.
TONY: How did you find all of the neighborhood characters you profile in The Last Bohemia?
Robert Anasi: Everyone I write about in the book is someone who is a friend or used to be a friend. Everyone, I'm sure, who lived there during that time had a different version of the neighborhood. This is just the version I lived through, and the people I lived with.
TONY: Who was the most interesting person you talked to for the book?
Robert Anasi: Well, two people. One of them is Chris Miskiewicz. He was a guy who grew up in the neighborhood. He was from a traditional Polish-Italian working-class background who decided when he was a teenager that he wanted to be an artist. And he's like, "But here I am, trapped in this dead-end city where I'm right across from the U.N., and yet it's like the land of the lost. No one knows we're here; no one cares about it. How am I ever gonna escape?" But it turns out that the arts came to him. And then there's this guy from the South Side, Napoleon, who also grew up artistically talented, but in working-class Dominican culture, where they're like, "Why do you draw pictures all the time?" He was smart enough to open up the first real lounge-club in the neighborhood—Black Betty [in 1999], which for years was one of the great nightspots in Williamsburg. Really, the first one.
TONY: Do you really think that Williamsburg is the "last bohemia," or do you think that this kind of artistic utopia moved elsewhere?
Robert Anasi: Anytime a place gets [that] kind of reputation, whether it be Bushwick or Ridgewood or some of these other New York neighborhoods, immediately word gets out via the Internet, and places are overrun as soon as they're discovered. There's no time for people to just have that freedom and that cheap space to do the work that establishes a bohemian culture. I do think what happened in Williamsburg, or what Williamsburg was able to be for a short time, is becoming less and less possible.
TONY: Are there any places still around that remind you of the old Williamsburg
Robert Anasi: I still have a few friends who are baristas at the Verb Café (218 Bedford Ave between North 4th and 5th Sts, Williamsburg, Brooklyn; 718-599-0977, verbcafe.com), where I spent many a happy afternoon drinking coffee and wasting time. But most of them don't live in Williamsburg. They can't afford to, so they're commuting. There was a great music scene around that café, which is still there to a certain extent. For me, one of the things that made Williamsburg unique was the waterfront. This empty, open, abandoned space that was just like a giant obstacle course—a scary amusement park, but you know, you had these million-dollar views, and they were free. And now, the Williamsburg waterfront is utterly sterile. It could be Miami Beach. When the waterfront changed, I felt like I lost a big part of what Williamsburg was. There are still these little industrial fragments here and there, but I don't think those places are gonna last for long. So the short answer is: not so much.
Do you think that in city neighborhoods, the process of gentrification is sort of inevitable?
It's certainly inevitable in New York, because there's so much money there. What's happening is that the country is being divided into two tiers. It's easy to make fun of Occupy, but there's something to be said about the fact that New York City is becoming a place for the 1 percent. I think it's getting harder for young people without trust funds to move to New York and become artists and take risks with their careers. It's much more expensive to live there. Williamsburg kind of provides a template for how to gentrify a neighborhood. So now, every developer, every mayor is like, "Let's get some artists in here, and they'll be the fertilizer, and when they've done their job, we can kick them down the road and make money off this place from real people"—lawyers and investment bankers, who want the arts lifestyle. So that's my class rant for the day.
See it now!The Last Bohemia: The Life of Williamsburg, Brooklyn, 92YTribeca, 200 Hudson St at Canal St (92ytribeca.org). Tue 21 noon; $18.
Unique tours of New York
New York books for New Yorkers
Williamsburg neighborhood guide
See more in Things to Do