Heads up! We're working hard to be accurate – but these are unusual times, so please always check before heading out.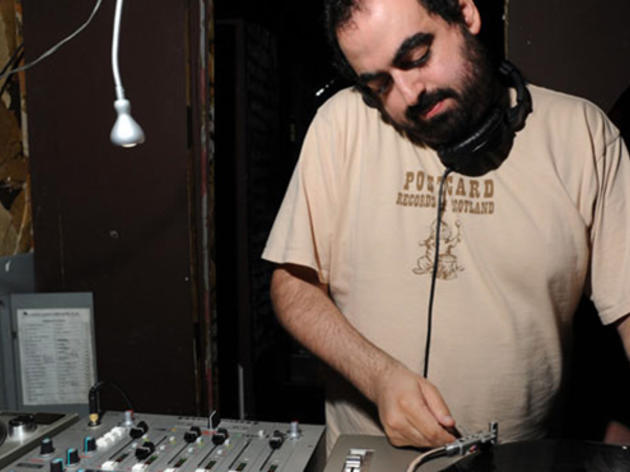 Late Night NYC Mix #2 by Dan Selzer
Scene Veteran Dan Selzer (as New York Endless) throws together some NYC New Year's Eve jams for us
Dan Selzer has been around New York forever. This is not to say that he's old, but then again it can't be said that he's young. The New Jersey native has released his first set of original music as New York Endless on local Golf Channel Recordings, but he's been on the scene for about 20 years now. He used to throw parties back in the day with the Rapture at now defunct Plant Bar, one of NYC's all-time greatest haunts, and released a mix CD on RVNG as Crazy Rhythms with Italians Do It Better's Mike Simonetti in 2005. He currently runs the excellent reissue label Acute Records and personally saved my ass once from an overly aggressive drag-queen bartender at Motherfucker on New Year's Eve, so it's even more fitting that he's here with a special New Year's Eve mix for us! So happy NYE from NYE, and may you stay safe from drag queens tonight with his help. In his own words:



"I put together a mix that feels like New Year's to me, if not anybody else: energetic disco, some house, some techno, just fun eclectic stuff. I have mixed feelings about New Year's parties. On one hand, it's great, because everybody comes out, parties early and goes late. On the other hand, everybody comes out, parties early and goes late. I'm glad the drinking and festivities start earlier, because in my experience, most Brooklyn parties don't get started until 1:30 in the morning, when I'm ready to start dancing at 9. I rang in 2014 with five friends in front of my TV. Now I have to make up for that this year. In 2015, I'm hoping to find time to make more music and deejay more to follow up an exciting 2014 that saw the release of my first ever record."

New York Endless's Strategies EP is out now on Golf Channel Recordings.

Tracklist:
Daniel Wang, "nytk (1978 Mix)"
Abba, "The Visitors"
Fever, "Standing in the Shadow of Love"
Susan Stevens, "Love School"
Lindstrom & Todd Terje, "Lanzarote"
Talamanca System, "Balanzat (Tuff City Kids Remix)"
Alejandro Paz, "Duro"
Idjut Boys & Laj, "Whoktish"
Pharoahs, "Ahumbo"
Sarr Band, "Double Action"
Rim and Kasa, "Love Me For Real"
Upcoming gig:
The top brass at Glitterballnyc.com must have forgone their holiday bonuses to put this local superstar bill together for their second annual East Williamsburg NYE celebration. Appearances from Willie Burns (L.I.E.S.), Beats in Space man Tom Noble, Dan Selzer (a.k.a. New York Endless), duo Soul 2 Seoul, Aural Dreams radio host Ex Ex Ex and resident DJ/man-about-town Facets.