Heads up! We're working hard to be accurate – but these are unusual times, so please always check before heading out.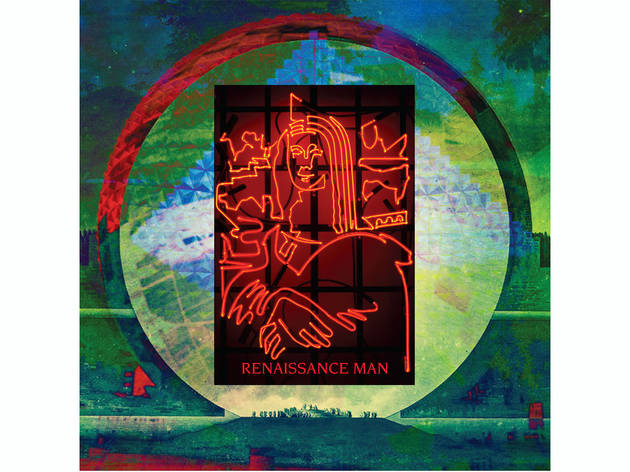 Renaissance Man: Remix Project (Turbo)
A set of inventive remixes comes courtesy of WhoMadeWho, Matthew Herbert, Joakim and others.
Last year's Renaissance Man Project, released on Turbo Recordings, had a fairly heady conceit behind it: The producers behind the album, Finland's Ville Haimala and Martti Kalliala, claimed to be utilizing "applied principles from the worlds of art, design and fashion" for the music's production. On top of that, the two—who met while working at an architecture firm—often used everyday sound sources (office supplies, table-tennis balls and whatnot) for the elements of their tracks. Of course, there's always the chance that the album's backstory involves a bit of pranksterism. After all, Turbo is run by Tiga, a man with a healthy sense of humor who's skilled in the art of presentation. And then there's the bit in the album's press release about how "caring about wine glasses" also informs Renaissance Man's music. (Haimala and Kalliala actually are architects, though.) Whatever the case, the music itself—inventive house with a strong sense of playfulness—speaks for itself.
By its very nature, Renaissance Man's new Remix Project is a step removed from Haimala and Kalliala's original conceptual foundation, whatever the truth behind it was. And it's a pretty hot collection of tunes, which isn't surprising: Turbo has amassed A-list producers to work their magic on the original cuts, ranging from of-the-moment electronic adventurers such as Call Super to wizened techno like Jori Hulkkonen. The former's remix of "Vancouver" alters the original's lost-in-the-souk vibe via a few simple changes—mainly, dropping the echo-chamber reverb and accentuating its snakey breakbeat—but that's enough to appreciably lighten the mood of the track, converting it into more of a funk-fueled stroll than an ominous crawl. Hulkkonen, meanwhile, adds some drive to the ambient near-ska feel of "Natty Jussi" via a healthy dose of bubbling acid bleeps and a toughened-up drum pattern. The Kompakt label's WhoMadeWho largely drops the melodically droning bass of "S.O.S." in favor of a skewed marching rhythm and coiled synth squelches; Haimala and Kalliala's fellow Finn, Teeth, takes the gentle glitchiness of "Trance Central" and come up with a neodubstep beauty, complete with a serotonin-churning vocal sample; and France's Joakim, who's made something of a career out of his always-on-point remixes, takes that same cut and turns it into a late-night monster, albeit one with a heart of gold. Perhaps the biggest surprise of all is Matthew Herbert's rerub of "What Do You Do When You Do What You Do"; it's the best-natured piece of music we've heard from him in years, closer to his charming house productions of the '90s than his more serious, socially motivated work of recent years.