Scene spotlight: Fixed with Tensnake and Simian Mobile Disco
Electronic-disco doings with the Fixed gang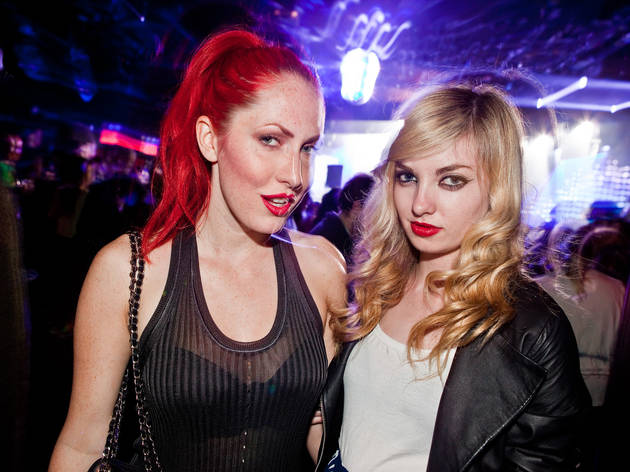 1/21
Time Out, Photograph: Michael Alexander
Valissa Yoe, 28; DJ and fashion stylist; East Village; left
Micaela McLucas, 24; photographer; East Village; right

Yoe: "I think people are just really sick of hard electronic crap. It was going to a Hercules and Love Affair concert that really exposed me to what nu-disco meant and where it was going."
McLucas: "At the end of the day, you want to unwind and let loose, and this music is, like, the perfect shit. Anything that's really high-energy is always fun at the end of a weekend, and Sundays are the best nights to go out."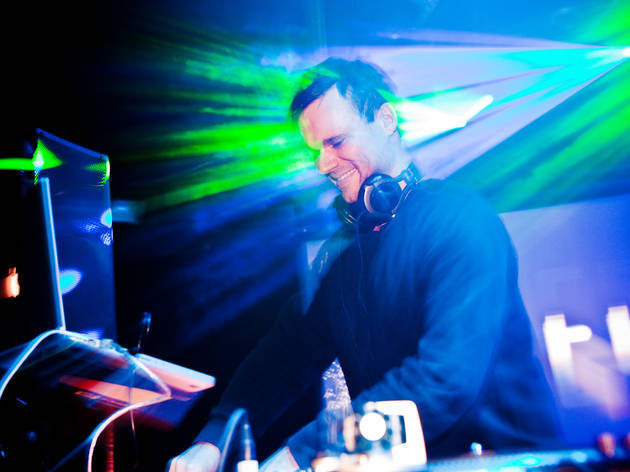 2/21
Time Out, Photograph: Michael Alexander
Tensnake, 36; DJ; Hamburg, Germany

"I was really excited about coming back here to (Le) Poisson Rouge. It is a really amazing place because it was originally a concert venue; it feels totally different playing in a club. I prefer to be on the same level where the crowd is, not in a high booth. I don't like people to look up to me, because it's about the music, not about me."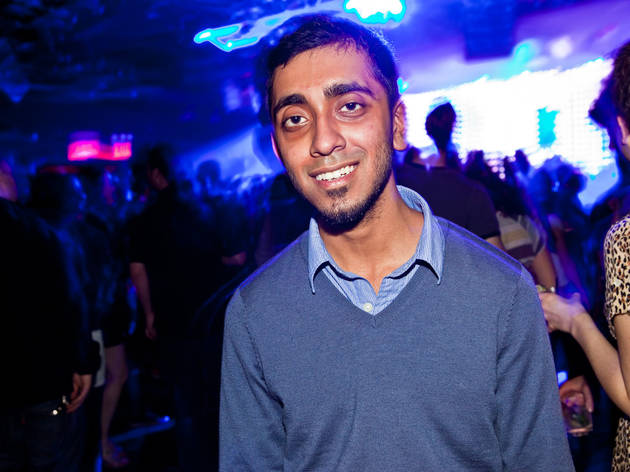 3/21
Time Out, Photograph: Michael Alexander
Arjuna, 24; sales director; Bushwick, Brooklyn

"A lot of people misjudge this kind of thing, and think that all these people just do drugs. But to be honest, all they really care about are friends and love, as hippie as that sounds."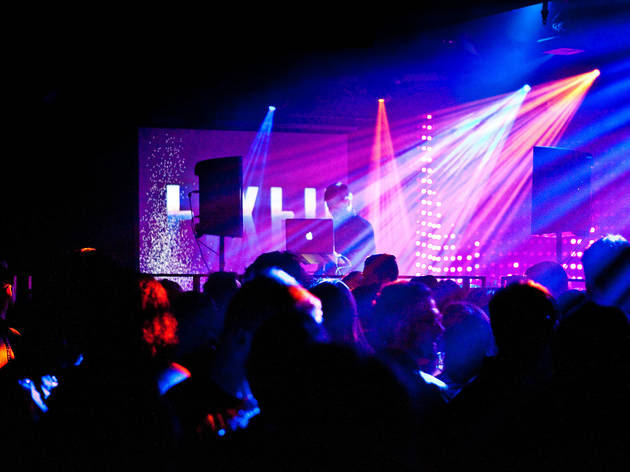 4/21
Time Out, Photograph: Michael Alexander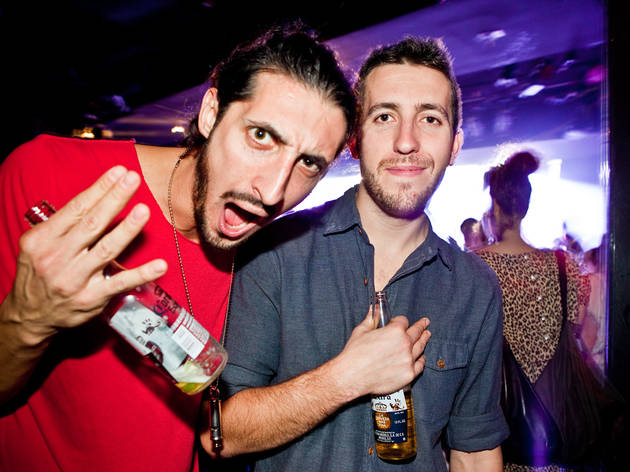 5/21
Time Out, Photograph: Michael Alexander
Noah Souder-Russo, 27; DJ; Williamsburg, Brooklyn; left
Colin Harris-McTigue, 27; DJ, bartender and union organizer; Ditmas Park, Brooklyn; right
Souder-Russo: "Nobody knows what's being played right now; nobody's going up to the DJ booth and requesting songs. I feel like that's super important in the Top 40, bottle-service world that we all live in. There's a market for this [kind of music]; people are accepting it and people are excited about it. I think that's awesome and that's why I'm here on a Sunday night, even though I have work tomorrow."
Harris-McTigue: I'm a big Simian Fan. I got put onto electronic music probably about seven years ago, and saw Simian four years ago at Highline. Electronic music is like if the whole world was made of robots and you were inside a robot, and listening to a robot's heartbeat—that's what it sounds like.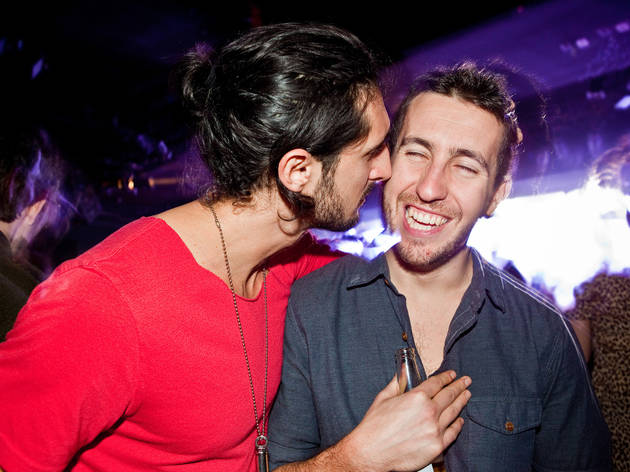 6/21
Time Out, Photograph: Michael Alexander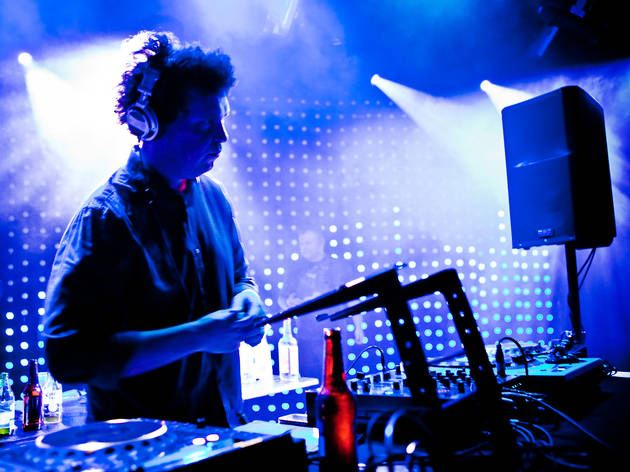 7/21
Time Out, Photograph: Michael Alexander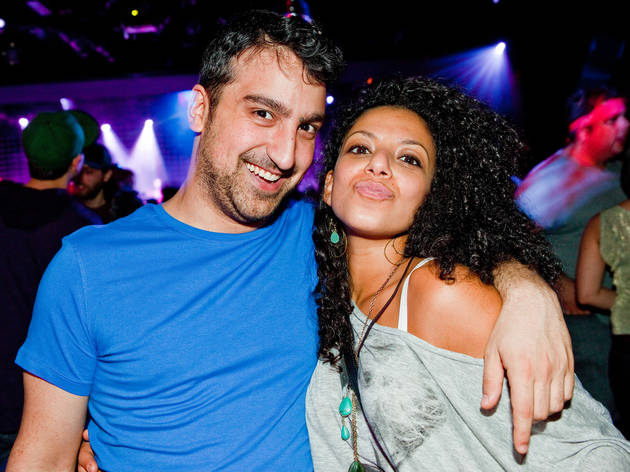 8/21
Time Out, Photograph: Michael Alexander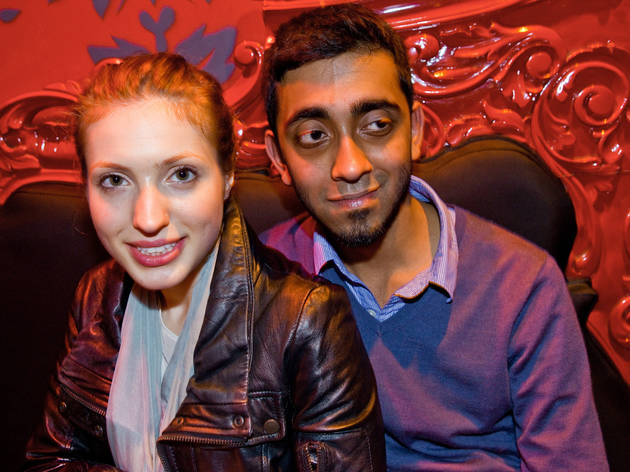 9/21
Time Out, Photograph: Michael Alexander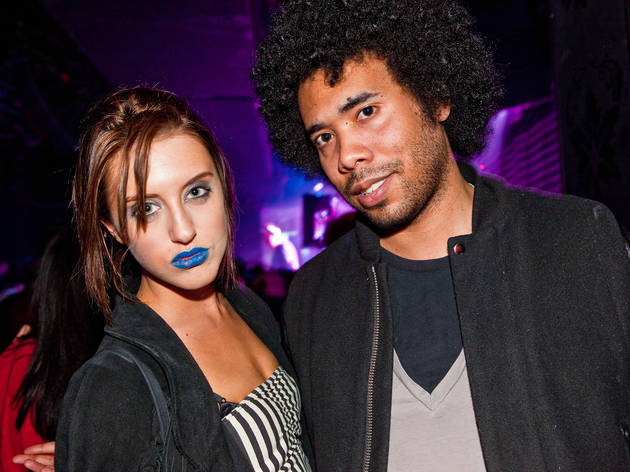 10/21
Time Out, Photograph: Michael Alexander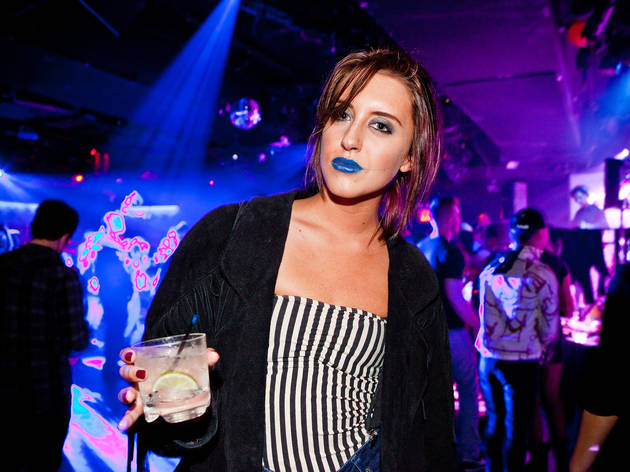 11/21
Time Out, Photograph: Michael Alexander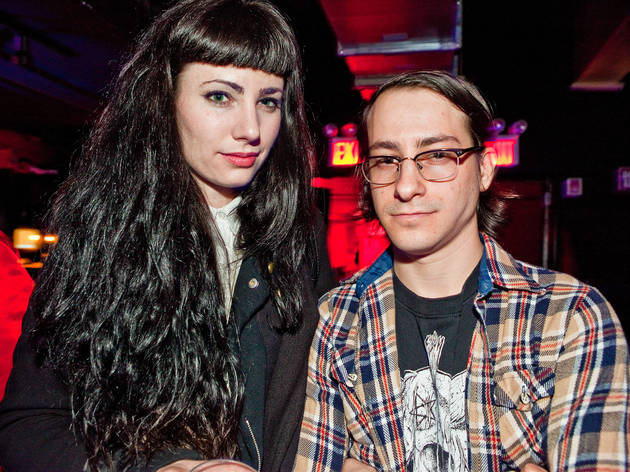 12/21
Time Out, Photograph: Michael Alexander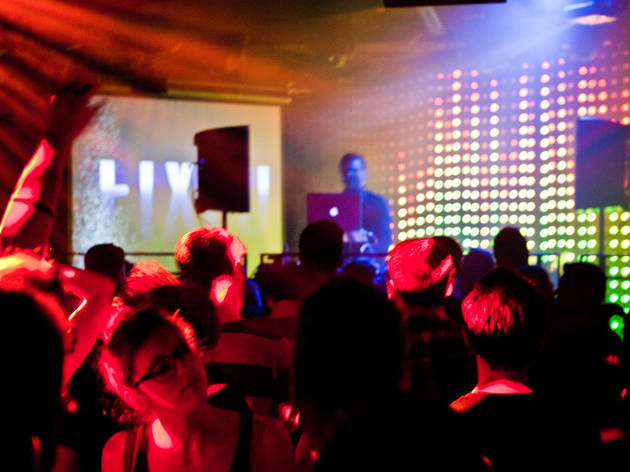 13/21
Time Out, Photograph: Michael Alexander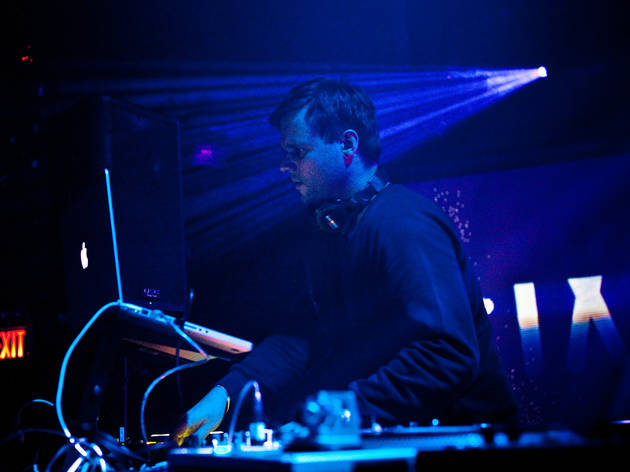 14/21
Time Out, Photograph: Michael Alexander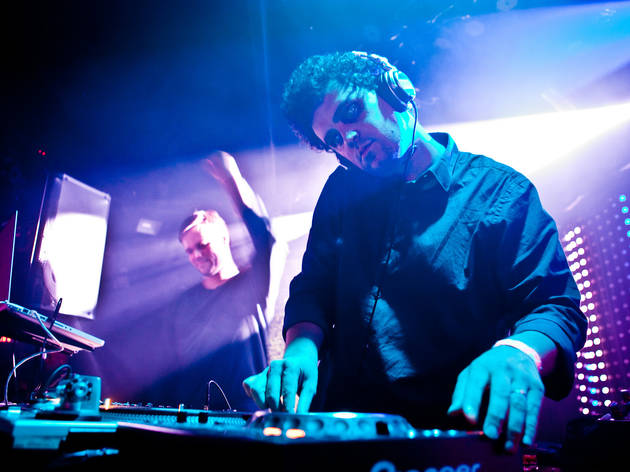 15/21
Time Out, Photograph: Michael Alexander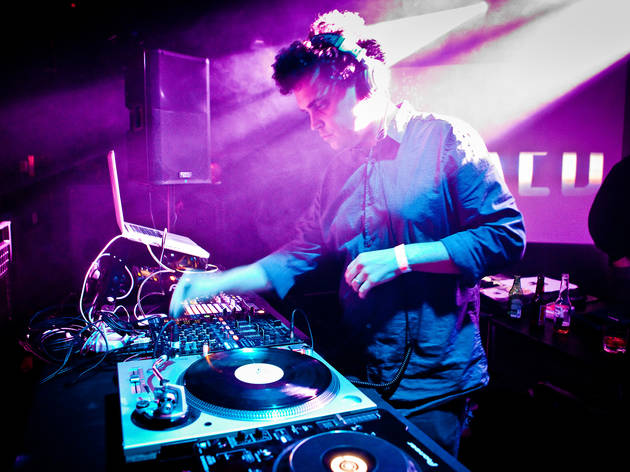 16/21
Time Out, Photograph: Michael Alexander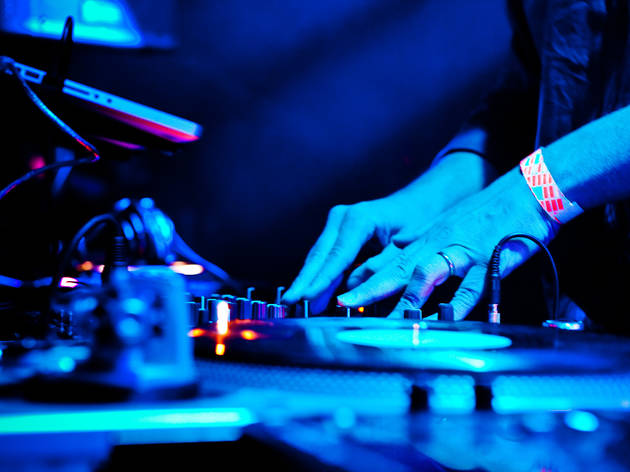 17/21
Time Out, Photograph: Michael Alexander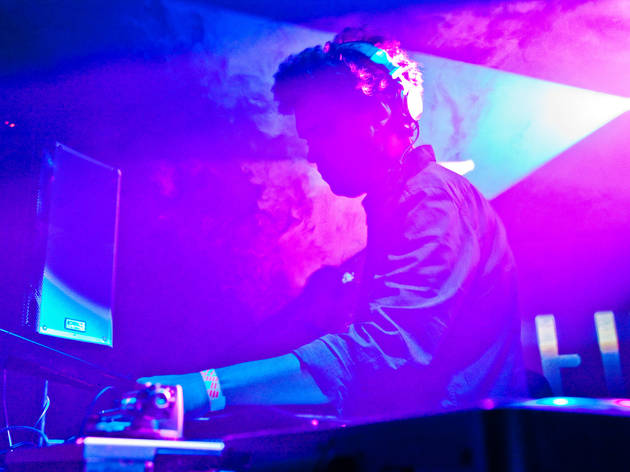 18/21
Time Out, Photograph: Michael Alexander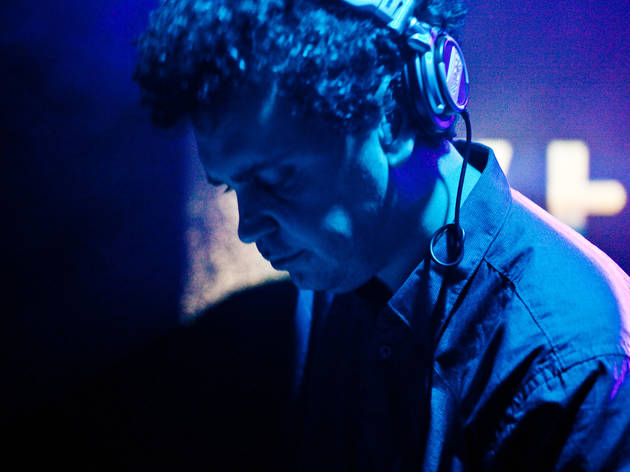 19/21
Time Out, Photograph: Michael Alexander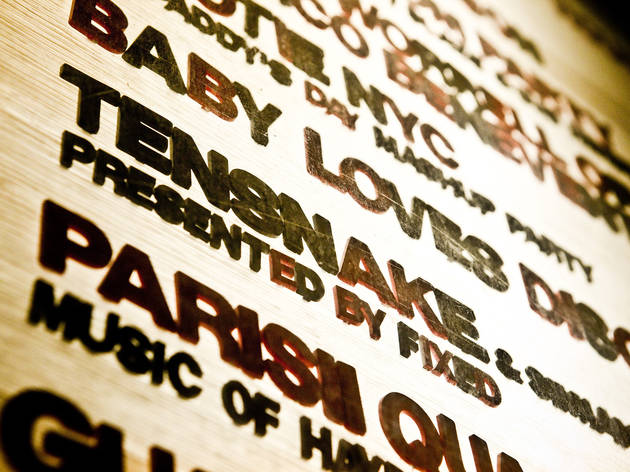 20/21
Time Out, Photograph: Michael Alexander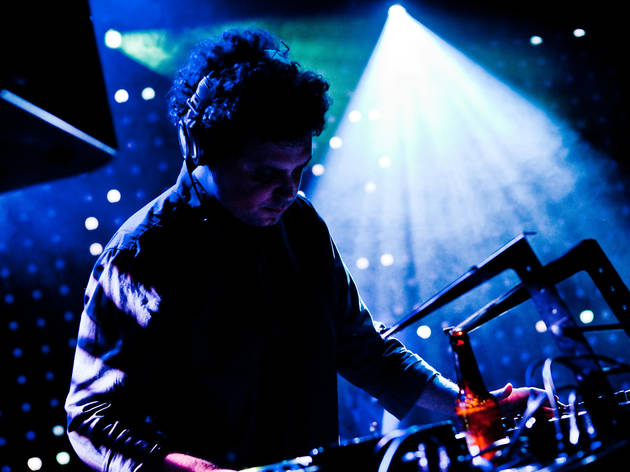 21/21
Time Out, Photograph: Michael Alexander
When: Sunday, March 18 The scene: Fixed with Tensnake and Simian Mobile Disco at Le Poisson Rouge The week's seventh day might be considered a time of rest by some, but plenty of others want to keep the action going. The crowd at this Sunday edition of Fixed was a mix of young professionals unwinding after the weekend and the trendy hipsters operating on a slightly different schedule. The night saw German electronic-disco daddy Tensnake pumping up the crowd with his sharp-edged beats, followed by beloved Brit duo Simian Mobile Disco; the dancing went non-stop until that familiar realization set in: "I have to work tomorrow!"