Heads up! We're working hard to be accurate – but these are unusual times, so please always check before heading out.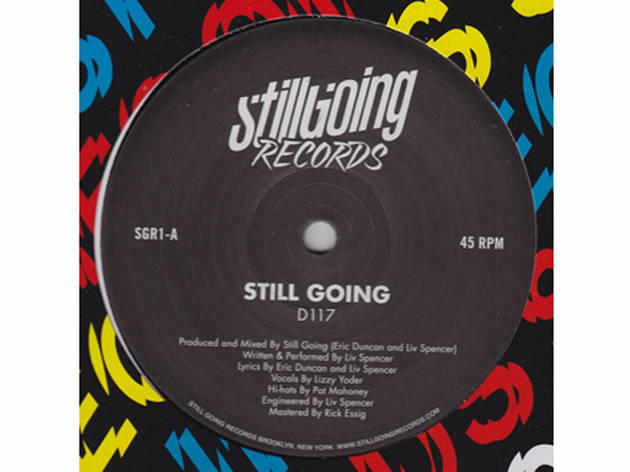 Still Going: "D117" (Still Going Records)
Olivier Spencer and Eric Duncan inaugurate their new label with some housey hotness.
The best way to insure a new label is to make sure your inaugural release is a mind-blower—and "D117," the lead-off record from the Still Going duo's self-titled imprint, certainly packs a punch that's hard enough to crack a few skulls. When we last heard from Olivier Spencer (from House of House) and Eric Duncan (of Rub N Tug fame), they had just released "Spaghetti Circus" on DFA; that track fused a driving house beat, massive piano chords and a Moroderesque bassline to wailing guitars and belting gospel vocals from a rather unlikely source, Reggie Watts. It was an amazing track—so wisely, rather than starting from scratch, Spencer and Duncan tweaked the formula, in the process coming up with another killer. The pacing on the new cut is looser, the guitar a bit more in the swamp-boogie vein, and vocal duties are now handled by Fischerspooner's Lizzy Yoder, whose husky, bluesy and heavily reverbed vocals add heft to the tune. (Oddly, but not unpleasantly, her singing here reminds us of Maxine Harvey's on the KLF's "3 a.m. Eternal" from 1989.) Add in what sounds like a full string section, and you've got a near-epic, sprawling club tune, one that bodes well for the fledgeling label.