Heads up! We're working hard to be accurate – but these are unusual times, so please always check before heading out.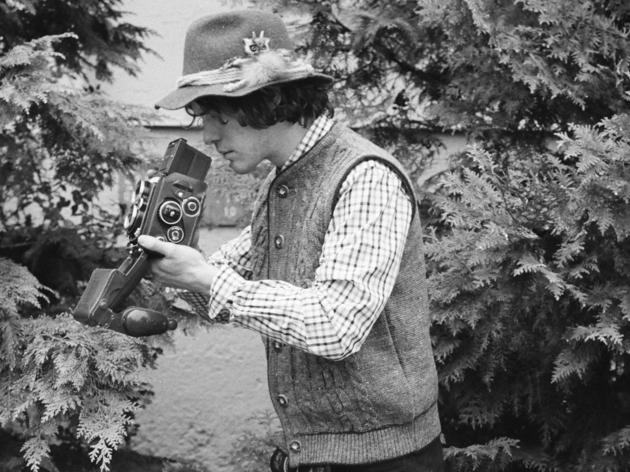 Andrew VanWyngarden of MGMT's 'This is NOT the Massage Place' mix
MGMT's main man takes us on a psychedelic busking trip down the Belt Parkway
Andrew VanWyngarden is a music (and light show) enthusiast, occasional DJ and frequent Belt Parkway traveler, entering his tenth year in New York and 14th year making music as MGMT with bandmate ex–New Yorker Ben Goldwasser. He drives a Buick Century Wagon.



"This mix is a Polar Bear dip, a one-take, no-cue, in-and-out, midwinter pass through New York's extremities. Here's how it goes, busters: cheesing along acoustically next to Jamaica Bay, mocking like frozen Florida, me and Steve Miller are being losers together, driving into the city for an obligatory LES art-opening attendance. The Belt Parkway is Gap khakis, and the ever-steady Verrazano floats by all crystally in the twilight, my favorite. Then I'm on speakerphone with my sister, tucking it into my winter hat to stay hands-free when lower Manhattan slices through the windshield. 'Hey sis, it's me, Goofy,'" sputtering nonsense over Dumbo. I hear my nerves ratcheting tighter, anticipating the shitty wine and autopsy lighting, but before I know it, it's over and I'm in a dark bar straight Raymond Scott powerhousing. 'Hey guys, I'm hip, I used to get high a lot in college, I dig Hendrix let's be really silly haha.' For instance, how am I automatically cresting this bridge again? You can see France from a couple spots in Italy but when did Paris fall out of favor? I'm flunking. Whatever. By the time we're regenerating beneath the Kids 'R' Us checkpoint, Genesis has been whispering to me from Elysium for eons. Impossibly, I disintegrated 63 times texting Tuli back from the middle lane and somehow only learnt I'm part Belgian but still not allowed to use chandeliers as headlights. I'll never escape."

Andrew VanWyngarden (as DJ iDeath) spins at Cameo Gallery Fri Feb 6 with DJ Joshy and Pfen of Rewards.

Track list:
1. Elmer Bernstein - "Ghostbusters Opening/The Library"
2. Beans - "Bleecker Street Rain"
3. Steve Miller Band - "Harbor Lights"
4. Morgan Buckley - "Call Incoming"
5 W.A.T. - "Art Lovers"
6. Skyline - "Future Jungle"
7. Verticle Lines - "Beach Boy (Instrumental)"
8. Terekke - "Pf Pf Pass"
9. Vito Ricci - "I Was Crossing a Bridge"
10. 2 Bitches from Queens - "The Dip"
11. Peter's House Music - "Head in Hands"
12. Chrisma - "Lola"
13. Psychic TV - "We Kiss"
14. Tommy Mandel - "Sex Wars"
15. The Fugs - "Carpe Diem"
16. V.o.K. - "Nukes of Terra"
17. John Carpenter - "Escape from New York (Extended Version)"
Upcoming gig:
MGMT main man Andrew VanWynhaarden toplines the bill (as DJ iDeath) with Pfen (Rewards) and DJ Joshy (Regal Degal).