Photos and interviews: Montreal's Igloofest (slide show)
Despite the bone-chilling weather, the amazing wintertime electronic-music shindig Igloofest packs in Montreal's party people.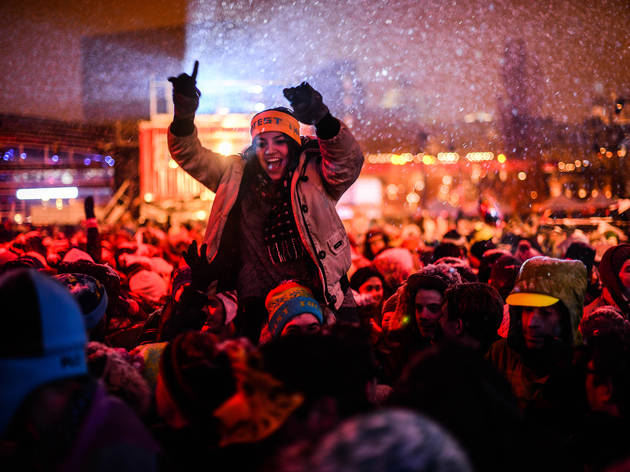 1/50
Photograph: Elise Apap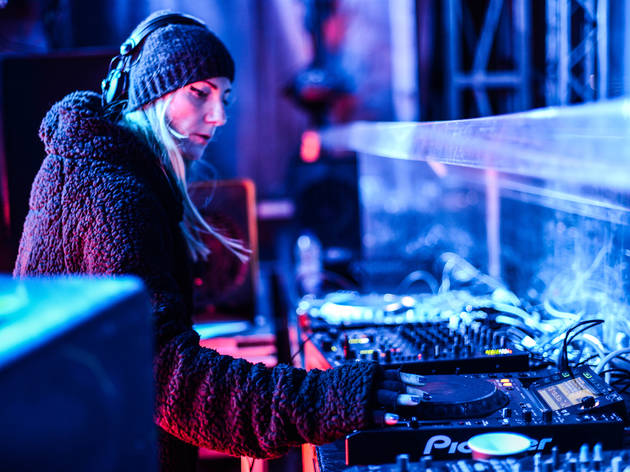 2/50
Photograph: Elise Apap
Berlin's Ellen Allien, head of the Bpitch Control label

Time Out New York: Right now you are in frigid Canada. But you were just in Playa del Carmen, Mexico, for the BPM Festival, which I'm guessing was a lot warmer. How are you handling the transition?
Ellen Allien: First, let me say that BPM was great. I played the Circoloco party and it was just amazing. Everybody was there—all the DJs, all the promoters…everybody! There were people from Europe, USA, South America, and it was really nice. I think it was the hottest party of my life. But now, no bikini!

Time Out New York: And now you are at a really cold festival.
Ellen Allien: Yes, this is the coldest I've ever played in. This is even much colder than Berlin. But it is so cool—there are a lot of things made out of ice. There's an ice bar! This is something you could only do in Canada…or maybe Siberia.

Time Out New York: In a lot of places, people wouldn't even come in for this weather. But here in Canada, people do; there are thousands of partyers here tonight.
Ellen Allien: Yes, exactly. It's a very nice idea, I think. And the name, Igloofest, is brilliant. There have been a lot of people talking about it, even in Europe, and I think it's really going to keep on growing. Today's Thursday—the first day—it's way below zero, and there are a lot of people here. Thousands! By Saturday, it's going to be really crowded. It seems like people are coming from all over Canada, and a lot of other places, too.

Time Out New York: You have a new album coming out soon, right?
Ellen Allien: Yes! It's called LISm, and it's coming out at the end of February. It's a little different for me. It wasn't like "make a new song, make another new song, etc., etc." I just arranged it how I felt in my body and my brain. For somebody like me, who's a DJ, it was very different and very exciting.

Time Out New York: It does sound very personal, as though it's coming from within you, rather than from a club sound system or something.
Ellen Allien: It was actually first made for a dance performance in Paris. It was performed just once. The idea was to combine the kind of radical scene from New York in the '50s, and then mix it up with today's scene in Germany, like techno. And then putting that onstage. It was like a boat, and the boat is going down. And the workers are trying to hold on, to keep the boat from going down. The process was all very beautiful, working with these great people.

Time Out New York: Even though LISm is a very different kind of project for you—it's not a dance-music recording at all—it still sounds like an Ellen Allien album.
Ellen Allien: I'm not sure how that happens! But the recording process was very different. There are no tracks, and I also recorded a lot of instruments and sounds, and mixed them together like a collage. But I put it all together in the way I like it—in the way that my brain thinks and dreams. It actually still surprises me when I listen to it, and I've listened to it many times!

Time Out New York: Are you going to do any kind of live presentation of this music?
Ellen Allien: Everybody is saying I have to make a tour and I have to do a live performance! But you know, I just did it…and now it's finished. There is no plan, really.

Time Out New York: No plan is the best kind of plan sometimes. But you must have plans to do something else. Do you know when you return to New York?
Ellen Allien: I will come back soon to New York, maybe before it's getting very hot there. I'm also going to be at the Detroit festival [Movement, coming up at the end of May]. I was supposed to play there last year, but I was sick. I hope nothing comes between Detroit and me this year! It's where techno is from, of course, but it's so good for the city and makes people really happy. The newspaper shops sell lots of chewing gum! But New York is magic. I have to start coming more.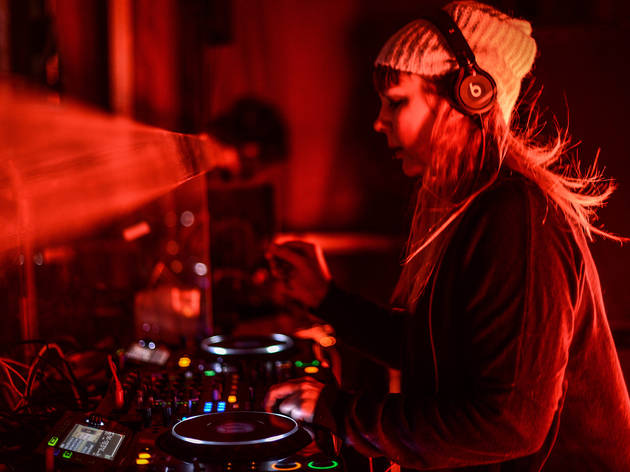 3/50
Photograph: Elise Apap
Miss Kittin, the former electroclash chanteuse who's about to release her first new album in years.
Time Out New York: You certainly looked like you were having fun up there, bouncing around while you were playing in the freezing temperatures.
Miss Kittin: You have to have fun! You are selling fun, so you better have fun! And I mean real fun, not fake fun. I've been doing this for so many years that I'm very relaxed when I play. Before, I was very demanding with myself; I wanted to be excellent. And now, you know, I'm just enjoying all the music that is coming out, all the searching around for B-sides and fun tracks. I enjoy listening to the music I play! Does that make sense?

Time Out New York: That makes very good sense. Was it my imagination, or were there a lot of old-school house influences in your set tonight?
Miss Kittin: Totally. I think that sound has very much come back. Two years ago, playing what I would call emotional house was impossible. The trend was minimal techno—just very technological sounds—and now we are back to emotion and vocals. And that's very good for me, because I'm a vocalist. It gives me a lot of jobs! People are asking me for a lot of collaborations again.

Time Out New York: Yes, it seemed like you were lying a bit low for a few years, but lately I've been seeing your name a lot more.
Miss Kittin: I had quite a lot of work for years, and basically decided to slow down a little bit for a while. I didn't want to spend my entire life in planes and hotels. The idea was to play less gigs, but better gigs—and to search for places that I had never played before, or places that I really love to play at. And now, I'm very happy to play in places where promoters can bring young faces who do what I call "white soul"—a lot of which is coming from New York, with people like Nicolas Jaar, Soul Clap, Wolf + Lamb and Seth Troxler. Well, [Troxler] is from Kalamazoo. This sound is what I love, and I love to play it, and it even makes me play better. That's why this is such a good time for me!

Time Out New York: I'm guessing another reason why this is such a good time for you is that you have an album, Calling from the Stars, coming out soon.
Miss Kittin: That's right! I actually finished the album a year ago, but it took time to find the right team and get it released. I'm never in a rush; I like to do things the right way. That's why I don't release so many albums, or so many things in general. But there are waves, and right now everything is coming together; all the collaborations I've done are going to be released more or less at the same time. So it's a new Kittin time: electroclash 2.0! I'm joking, of course.

Time Out New York: Do you look back fondly on your electroclash days?
Miss Kittin: I never really looked back much at all. But now I have to, because I'm preparing a live show—all me, without the Hacker!—so I have to go through all my history and select what I want to perform live. With "Madame Hollywood," I definitely want to do that one. "Rippin Kittin," "Silver Screen Shower Scene"… It's gonna be fun. And now that I am looking back on those songs, I'm like, Wow—I really did this!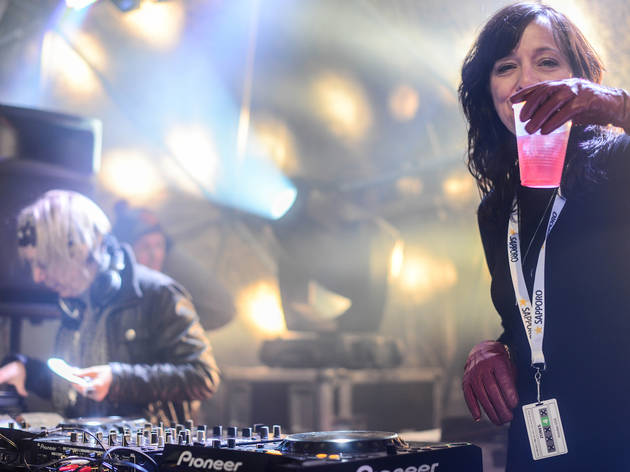 4/50
Photograph: Elise Apap
Montreal's Nymra & Sofisticated, who go by the musical moniker High Heels Prohibited

Time Out New York: You played to a packed igloo tonight. It seems like you are the hot DJ duo in Montreal right now, if we can use the word hot when the temperature is so glacial.
Nymra: Well, we are trying our best!
Sofisticated: Honestly, for the past year and a half, we've been doing good and there has been a lot of hype on us. But there are a lot of good DJs here in Montreal; the scene here is really amazing. There's creativity everywhere.
Nymra: So we are making our little way, one step after the other.

Time Out New York: Well, as an outsider, I can say your set—all four or five hours of it—was great. And it's good to see that people up here can play for longer than an hour and a half!
Nymra: When there are two of you, it actually seems short! So the more time they give us, the better. It was fun to have a whole night in the igloo tonight. You always have people coming in and out. I think some just came in to warm up, though! But some come to stay, and we like to work hard to satisfy those people.

Time Out New York: You have a really good sound—you had a lot of driving deep-house material in your set.
Nymra: When it's minus 35, you can't play any of that sweet deep house. You need to really go for it. We save the sweet stuff for when it's warmer.
Sofisticated: We used to play a little bit lower bpm. But we didn't have the chance to play that tonight. Not when it's this cold! But we always like to see the vibe—see how the people react—and adjust the sound.

Time Out New York: What's next in the world of High Heels Prohibited? Any plans for world domination?
Sofisticated: Do you have some propositions?

Time Out New York: I wish!
Sofisticated: At this point, deejaying is definitely a hobby. We both have full-time jobs!
Nymra: But we did just arrive from the BPM Festival in Mexico. It was the second year that we played there.
Sofisticated: We're very lucky. We've had a lot of great opportunities. We're playing Stereo next week! So we're definitely doing what we can.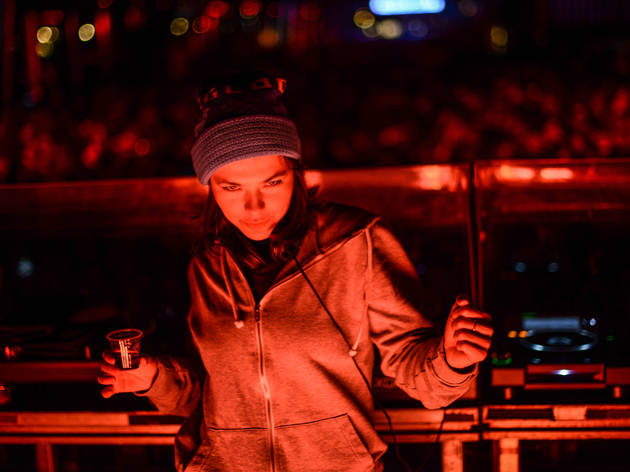 5/50
Photograph: Elise Apap
Nina Kraviz, Russia's leading techno export

Time Out New York: I really enjoyed your set, which moved from deep house to acid and techno and back again a few times.
Nina Kraviz: I just play music that I like. I don't even know what it is half the time. It's just nice music. You know what? I have to share something very special.

Time Out New York: Go for it.
Nina Kraviz: I've been playing so much since November—like five times a week, every week. And on the 6th of January, I went to Mexico to play the last party before my holiday. And it was great. But then, for the first time in years, I had two and a half weeks of nothing going on. I had a totally relaxed time by the beach with my boyfriend. Well, I would say boy, not necessarily boyfriend—a very good guy. It was excellent. So we spend all this time together, and then it's the 24th of January, and it's time to come to Montreal. And now here I am, and it's so fucking cold! I just realized I need another holiday. But I was so into playing tonight—I really could've used another five hours on the stage. It was so cool to see those poor frozen boys and girls dancing to my beats. Ooooh!

Time Out New York: You're from Siberia, so I'm guessing that this weather seems pretty mellow.
Nina Kraviz: Absolutely. We have minus 40 sometimes!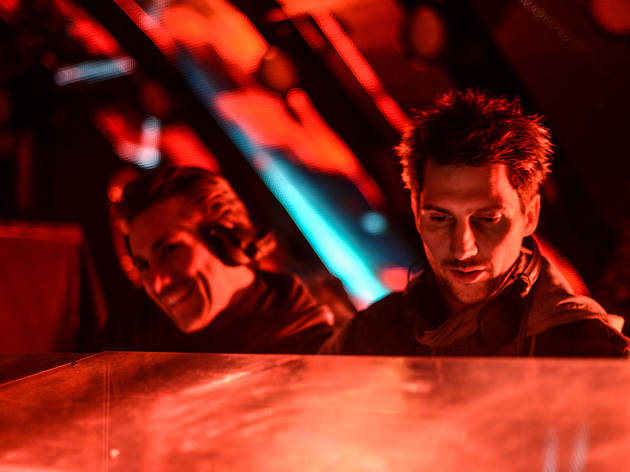 6/50
Photograph: Elise Apap
Pan-Pot's Tassilo Ippenberger and Thomas Benedix, standard-bearers for Germany's venerable Mobilee label

Time Out New York: Would you say this is the coldest weather of any outdoor festival you have ever played?
Tassilo Ippenberger: Yes, we can confirm that! We were just talking about other festivals in the snow; for instance, there's Snowbombing. But I think temperature-wise, Igloofest is the lowest we have ever played outside. We had some heating machines, so it was good.

Time Out New York: Considering that the temperature was brutal, the fact that you had thousands of people dancing around outside pays tribute to your fan base.
Thomas Benedix: The funny thing is we saw guys naked! How can that be? Is it a Canadian thing? Unbelievable. I wasn't expecting something like that. Were you expecting something like that?
Tassilo Ippenberger: Anja [Schneider, who runs Pan-Pot's label, Mobilee] played here last year, and she said this is one of the most amazing experiences she's ever had. It's really cold outside, yet there's a big crowd and everything is totally going off. You would expect they would all be huddling, trying to get cozy, but they're really going for it.
Thomas Benedix: They are superhuman, I think.

Time Out New York: You guys have a record coming out that you did with [iconic Scottish tech-house duo] Slam, right?
Thomas Benedix: Yes! It's going to be released in mid-February on their own label, Paragraph. This is the third release on their label.

Time Out New York: I'm guessing that the Slam guys were the sort of people you were looking up to when you were first coming up as artists.
Tassilo Ippenberger: Absolutely. We first met them four years ago, when we played the same festival in Ireland. We were totally excited to meet them…and it turned out they were the same as us, but older! We've developed a really good relationship since then—they invite us to Glasgow, like, three times a year, and they come to Berlin, like, two times a year—so there's a constant exchange. It seemed like it was about time to do a musical project together.

Time Out New York: Pan-Pot and Slam don't exactly sound the same, but your styles do have certain similarities. You both favor a driving sort of rhythm, for instance.
Thomas Benedix: Oh yeah, there are lots of similarities, I think.
Tassilo Ippenberger: I think they are a little more techno right now.
Thomas Benedix: All I know is that we've been playing everything they've done in the past two or three years.
Tassilo Ippenberger: You have to understand—Slam has been one of our biggest influences, from the beginning, before we were even doing music. Songs like "Lifetimes" are part of the reason that we are doing what we do. They are our biggest inspiration.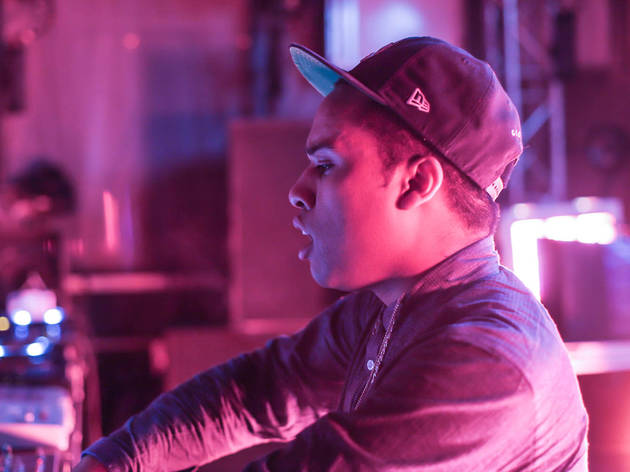 7/50
Photograph: Léa Lacroix
Montreal's Lunice, who's hit the big time via his bass-fueled hip-hop productions with Hudson Mohawke under the TNGHT banner

Time Out New York: It must feel nice, playing at Igloofest in your hometown after the success that TNGHT has had lately.
Lunice: Here's the thing: In the media, I've always seen stuff about people, quote-unquote, "making it." But I'm the kind of guy who tends to step back and sort of analyze things. In terms of seeing other people make it, that feels exciting; when the actual opportunity comes my own way, I feel focused. Which is a good thing, in a way, as that will keep me from getting distracted. A lot of people get caught up with getting more and more known, but whatever happens, I'm just gonna stay focused.

Time Out New York: What was the genesis of TNGHT? How'd you hook up with Hudson Mohawke in the first place?
Lunice: It all started when I heard HudMo's remix of Gucci Mane's "Party Animal." That was the most straightforward HudMo track I had ever heard. That same day, I hit him up on e-mail—this was, like, two years ago—and told him, "Yo, we should probably work on some rap music—some really straightforward rap stuff." He was like, "Yo, I'm totally down." We didn't start working on it right at that moment—it was a year later, in 2012, when I was in London. I was chillin' with him in the studio, and he said, "Hey, since you're here, you wanna work?" So we started working, and the next thing you know, we had three out of the five tracks on the record. It was crazy!

Time Out New York: You just went for it.
Lunice: Straight-up creativity. There was no stress, and we weren't being too self-critical.

Time Out New York: And here you are tonight, playing in front of an adoring hometown crowd. Was this your first Montreal gig since TNGHT took off?
Lunice: Yeah, this is definitely the first time. This has been amazing. But really, all of the TNGHT shows have been great, in terms of how people are responding to this kind of music. I mean, we're really both just hip-hop heads trying to contribute to hip-hop culture. We're not trying to be a trend or anything.

Time Out New York: So I'm guessing it must be frustrating for you when people categorize TNGHT as being part of certain subcultures or subgenres, like trap.
Lunice: I used to get fairly irritated about that. But this is how I think about it now: People who get into the whole trap thing or rave thing or whatever it is… This just might be their first time discovering anything about hip-hop culture, and the people who are really into that culture will eventually branch out into hip-hop's different sounds, if they're willing. And if they're not willing, that's completely fine. They'll just listen to what they want to listen to—and that's cool too. If I just think about it that way, then I am happy.

Time Out New York: You should be happy—it's been a pretty good year for you!
Lunice: Exactly! Being positive is the way to live.

Time Out New York: Is this the coldest weather you've ever played in?
Lunice: Actually, the first time I played Igloofest was colder, way colder. With a snowstorm! That's what I love about Igloofest—the colder it is, the better it is.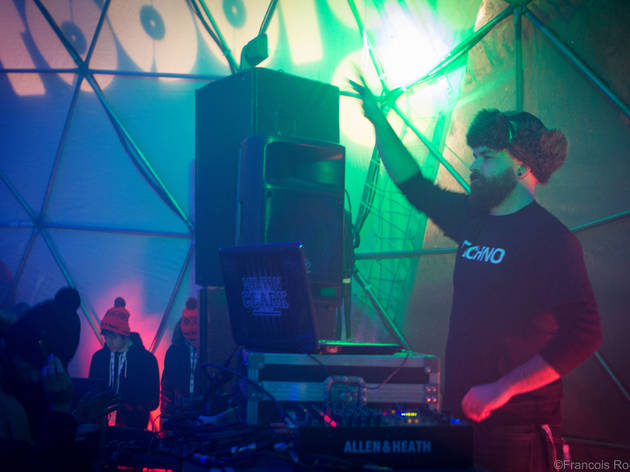 8/50
Photograph: François Rousseau
Milton Clark, a veteran of the Montreal scene and a top spinner of underground house and techno

Time Out New York: How did you enjoy playing your set?
Milton Clark: It was awesome! What a good time and what a good crowd!

Time Out New York: Are you originally from here?
Milton Clark: I was born and raised in Montreal. And I'm still here.

Time Out New York: Were you surprised the igloo was packed on such a cold night?
Milton Clark: Not really, but it made it a lot of fun. I love playing to a crowd that's dedicated—and you have to be dedicated if you're gonna come out when it's minus 20 or 30. We are cold-hearted people.

Time Out New York: Maybe cold-hardy would be a better term.
Milton Clark: Yeah, cold-hardy with warm souls. No doubt!

Time Out New York: How long have you been playing?
Milton Clark: I first started deejaying in 1998. I had been going to parties in 1994, so I already had four years in the Montreal scene. The mid-'90s was a tremendous time for parties here. We were blessed with phenomenal talent—local talent, regional talent and people coming from the U.S. and Europe—and that made for a beautiful scene. Coming out of the '80s, everybody was still a little awkward. but people were comfortable enough to dip into something new here and get totally sidetracked on the weekends. It was just awesome. Of all the scenes I could have come up in, I feel very lucky that I've done so in Montreal.

Time Out New York: It does seem like a very nurturing city.
Milton Clark: Absolutely, enough so that I started mixing in '98, and actually started throwing raves. I did that for five years, until around '04. Our biggest got 1,500 people. We did a series of parties called Cloud, with the idea of going from Cloud One all the way to Cloud Nine.

Time Out New York: Did you make it?
Milton Clark: We made it to Cloud Six, which is nine upside down. They were very cool underground warehouse parties. I wouldn't trade those experiences for anything in the world. But tonight has been great. I got the best compliment tonight. Some of the security guys, who've been working at Igloofest for the past several years, came up to me, said they had never seen a crowd like that in the dome before, and that the crowd was phenomenal and everyone reacted so well. That made me very happy.

Time Out New York: There were a lot of kids in there, but I also saw some people who had to be in their fifties, or even older.
Milton Clark: I don't think that's spoken about enough: We've been cultivating an electronic generation for the past 20 years in North America. Those people now have buying power, and they appreciate what's important to them. And that might not be Top 40; it'll probably be something like Igloofest that they want to spend money and time on. There's a lot of love.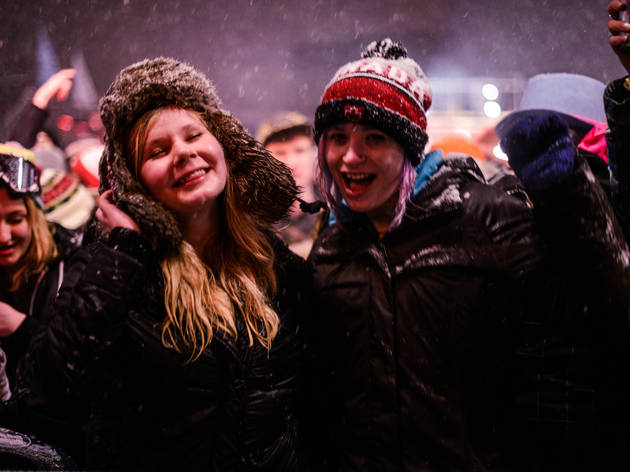 9/50
Photograph: Elise Apap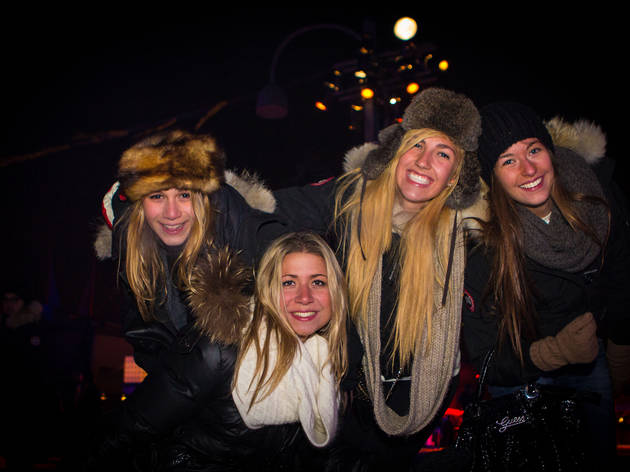 10/50
Photograph: François Rousseau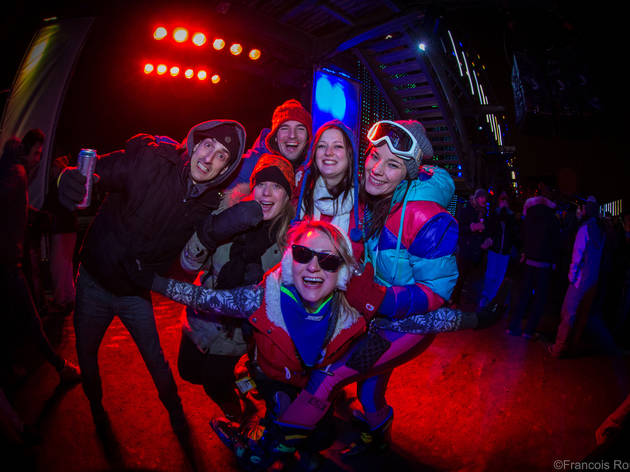 11/50
Photograph: François Rousseau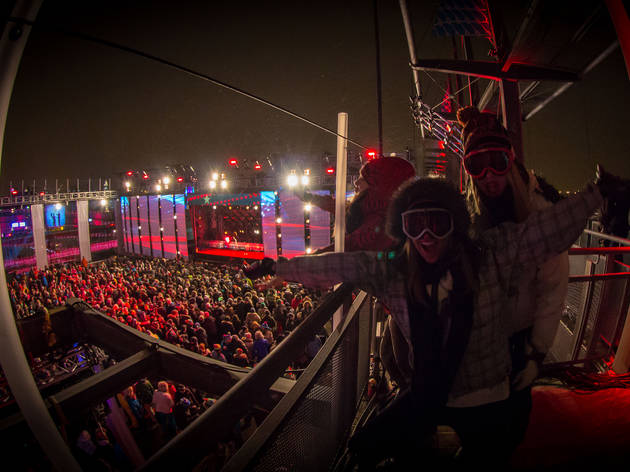 12/50
Photograph: François Rousseau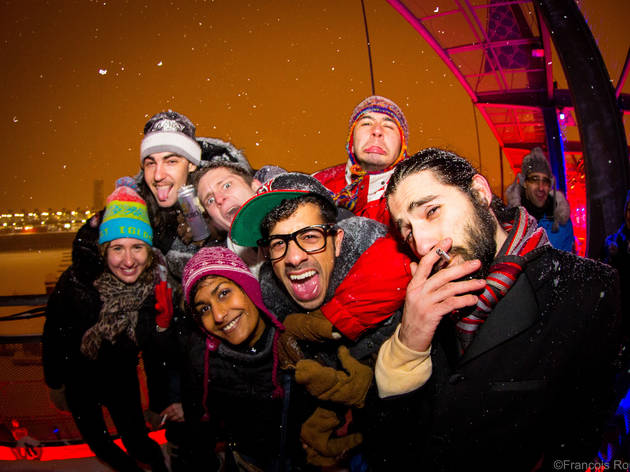 13/50
Photograph: François Rousseau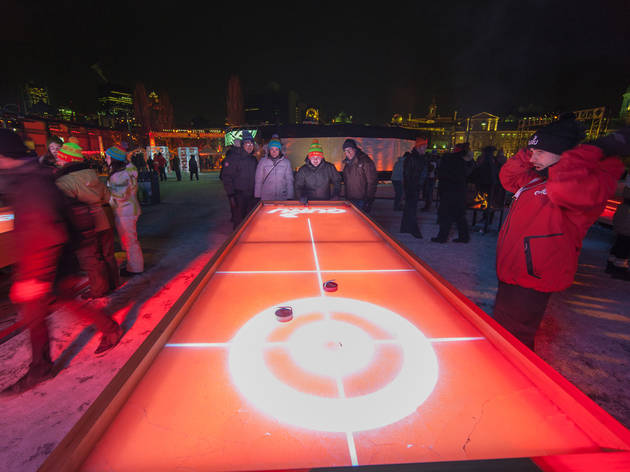 14/50
Photograph: Miguel Legault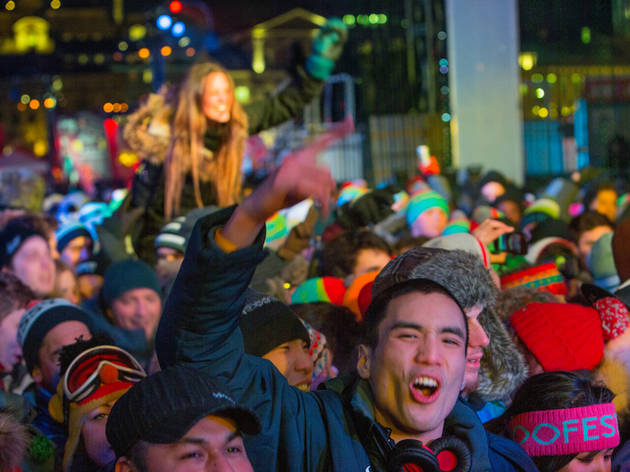 15/50
Photograph: Miguel Legault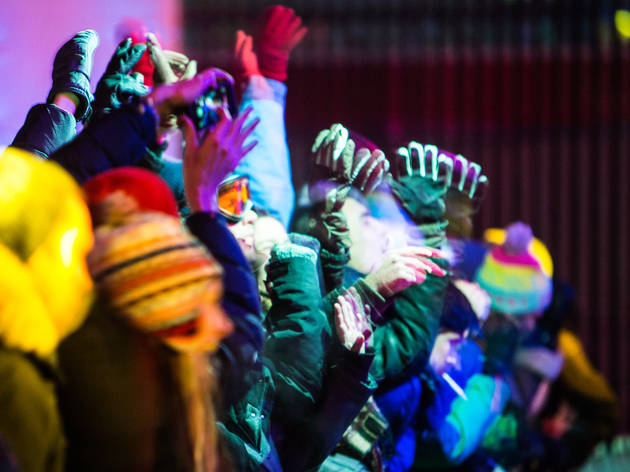 16/50
Photograph: Miguel Legault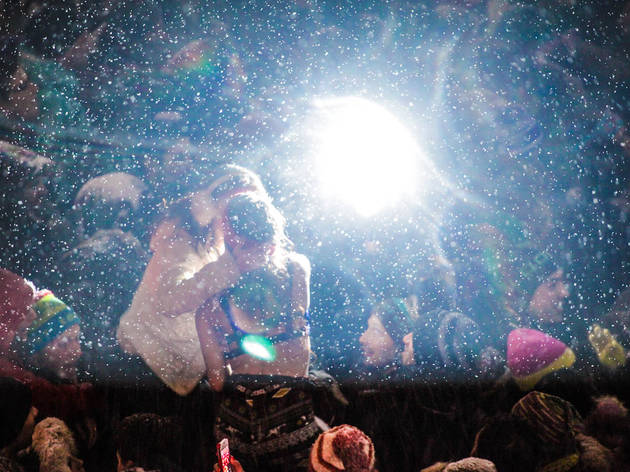 17/50
Photograph: Léa Lacroix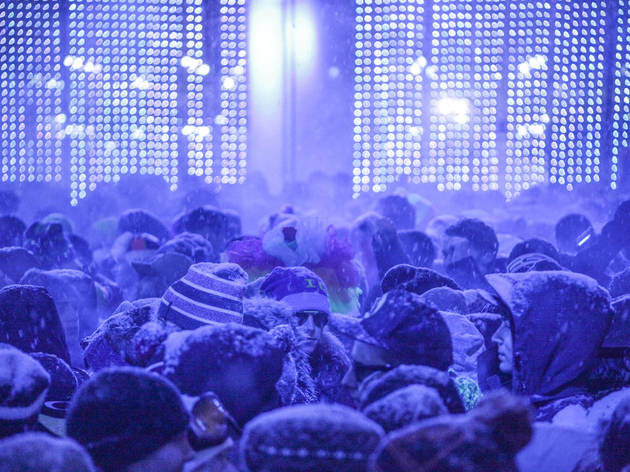 18/50
Photograph: Léa Lacroix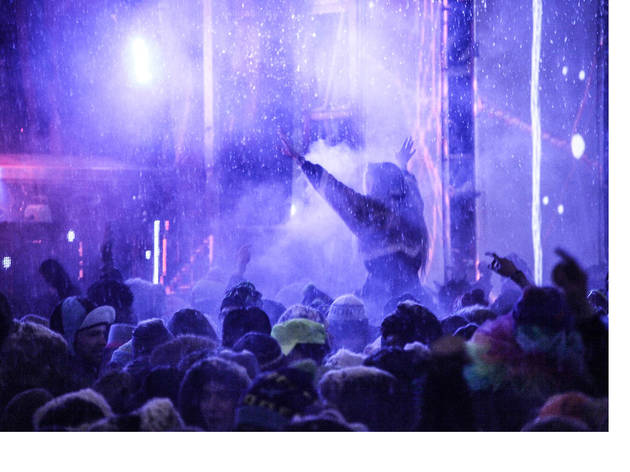 19/50
Photograph: Léa Lacroix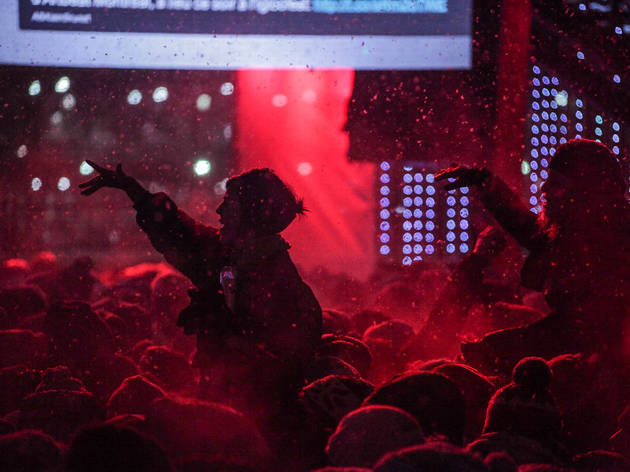 20/50
Photograph: Léa Lacroix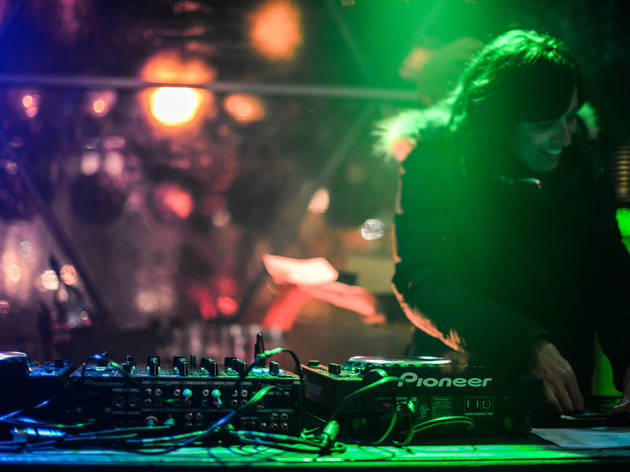 21/50
Photograph: Elise Apap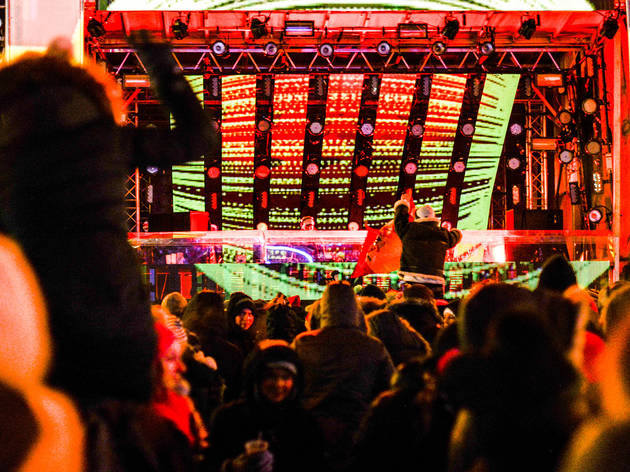 22/50
Photograph: Elise Apap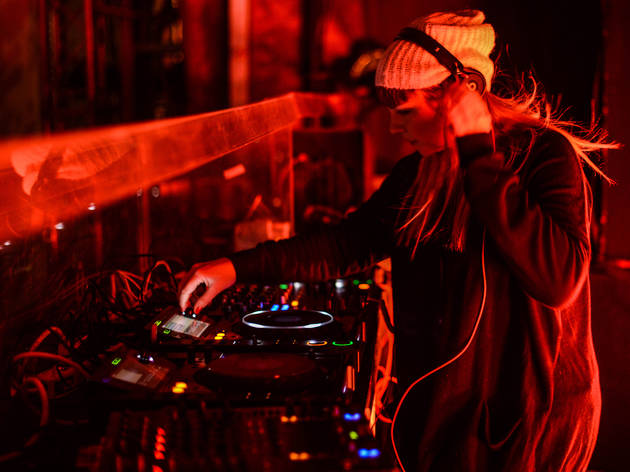 23/50
Photograph: Elise Apap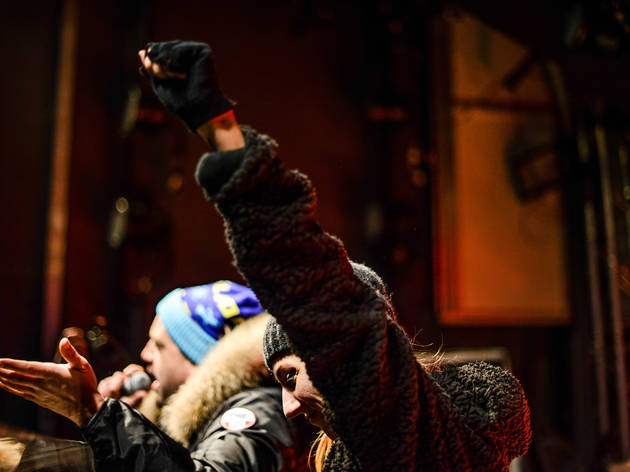 24/50
Photograph: Elise Apap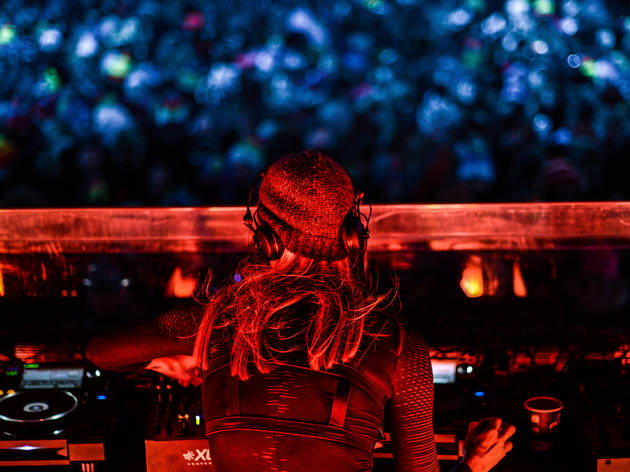 25/50
Photograph: Elise Apap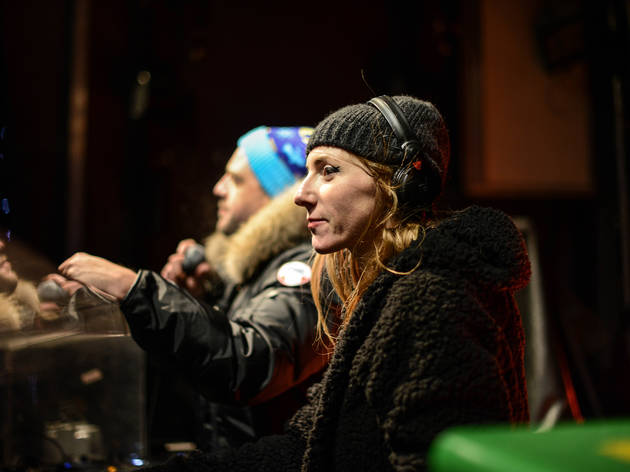 26/50
Photograph: Elise Apap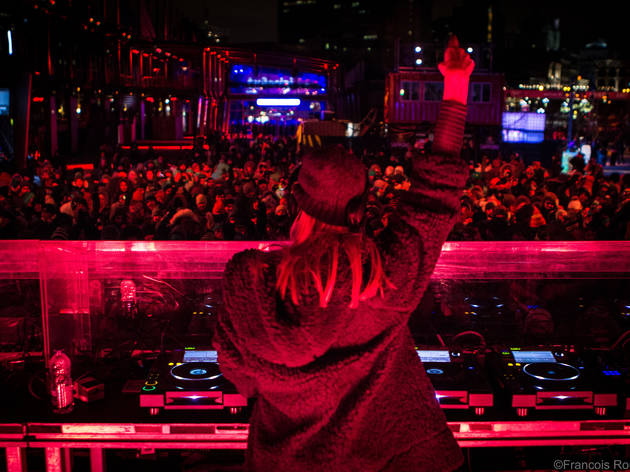 27/50
Photograph: François Rousseau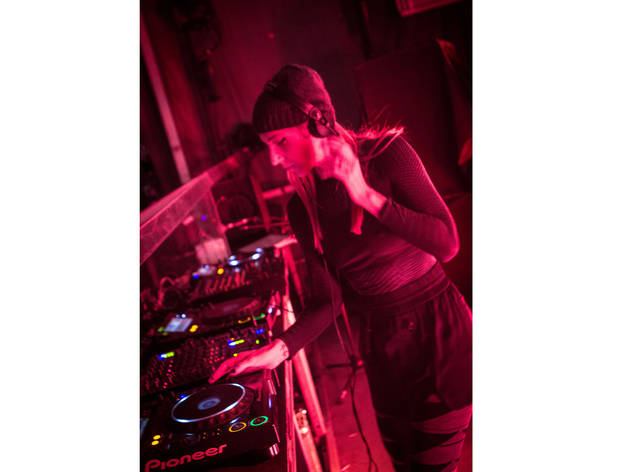 28/50
Photograph: François Rousseau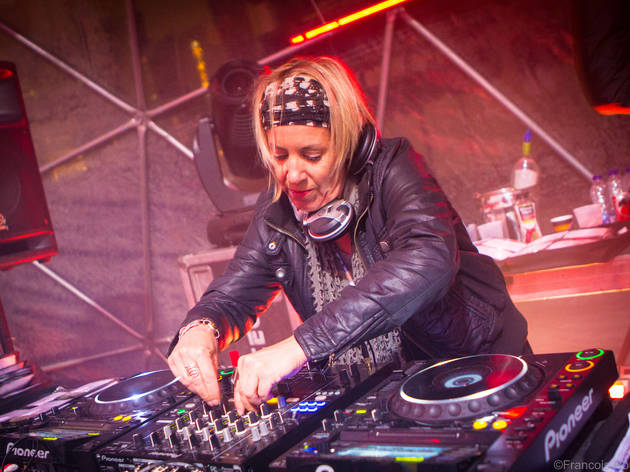 29/50
Photograph: François Rousseau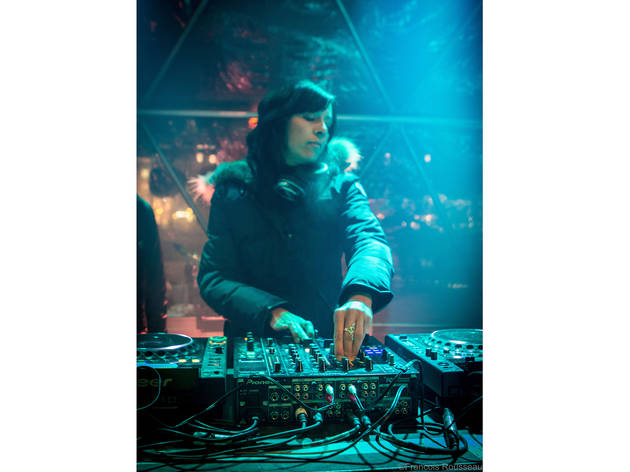 30/50
Photograph: François Rousseau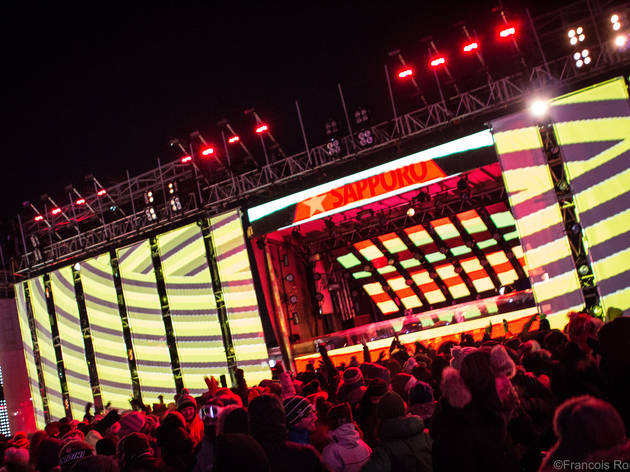 31/50
Photograph: François Rousseau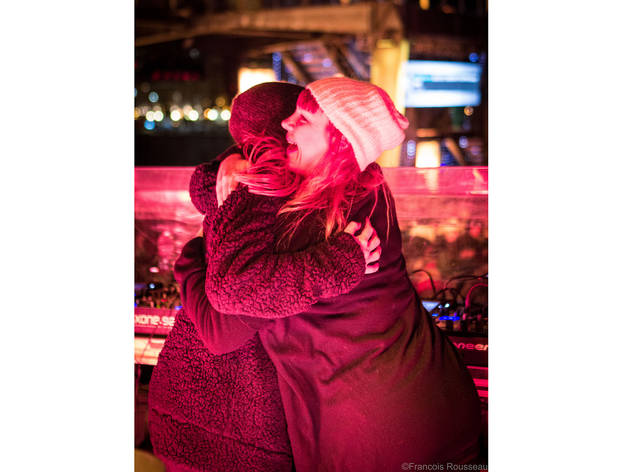 32/50
Photograph: François Rousseau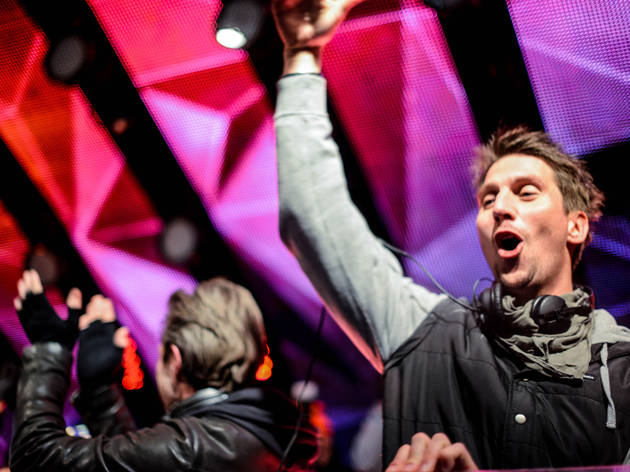 33/50
Photograph: Elise Apap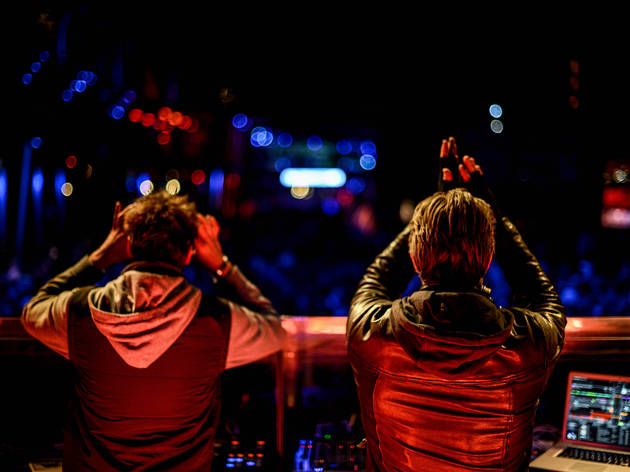 34/50
Photograph: Elise Apap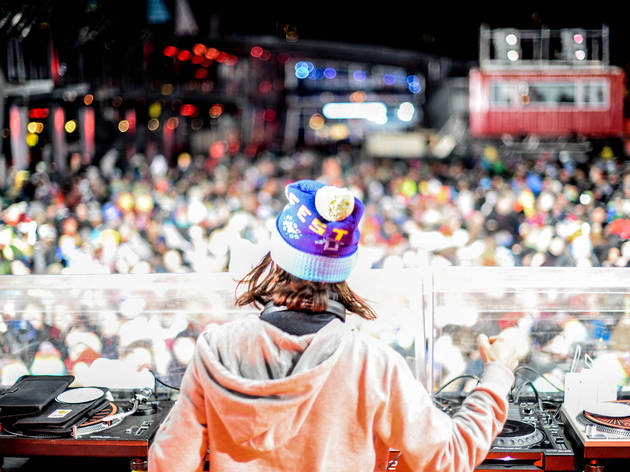 35/50
Photograph: Elise Apap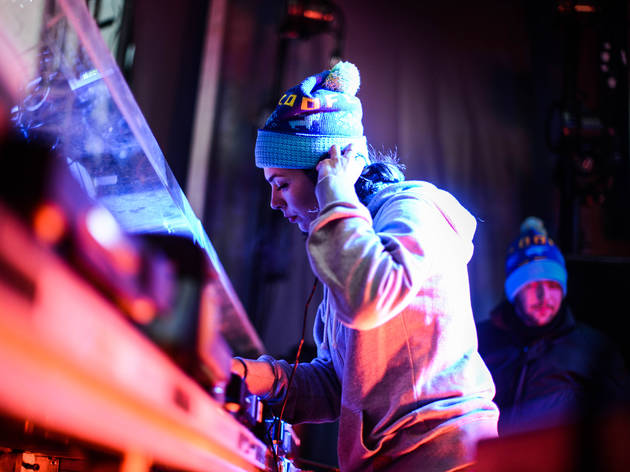 36/50
Photograph: Elise Apap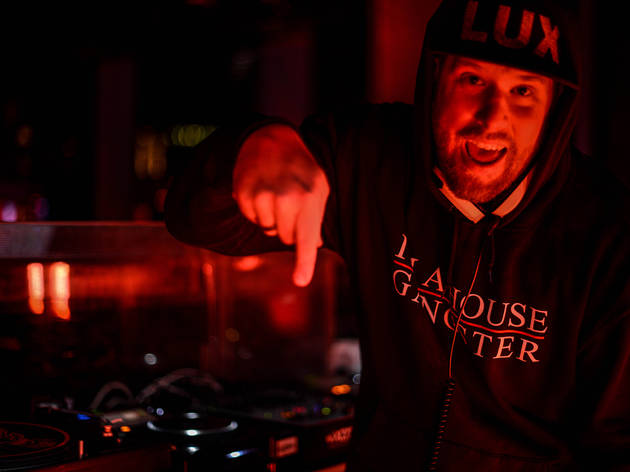 37/50
Photograph: Elise Apap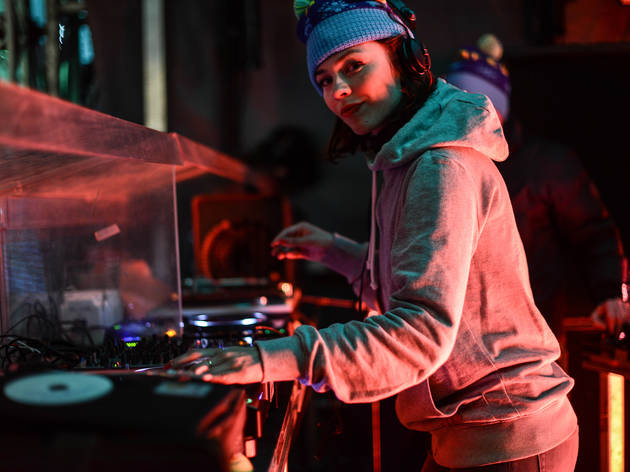 38/50
Photograph: Elise Apap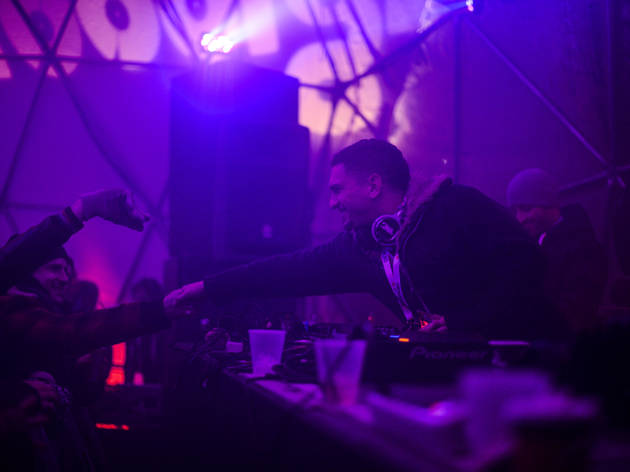 39/50
Photograph: Elise Apap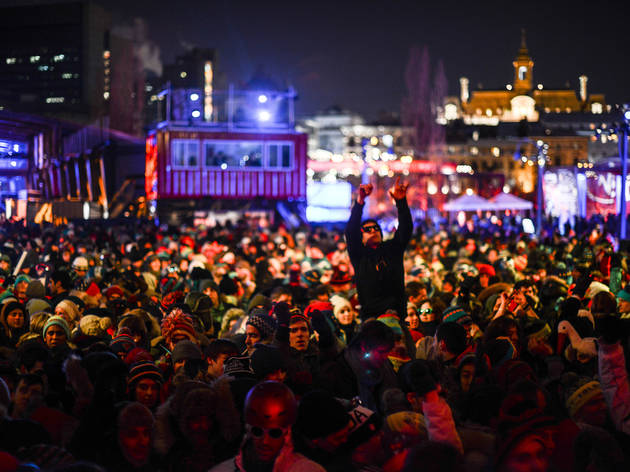 40/50
Photograph: Elise Apap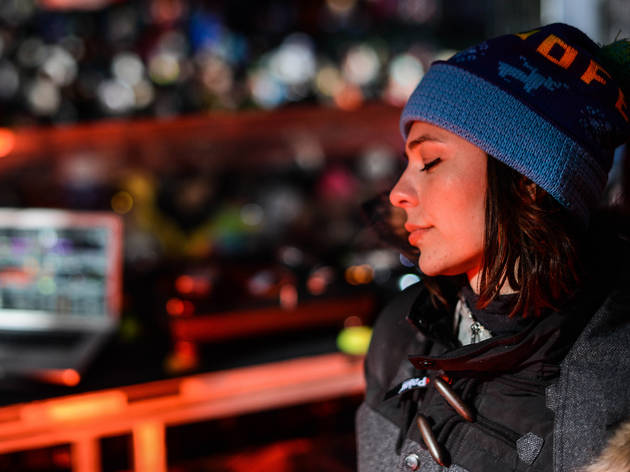 41/50
Photograph: Elise Apap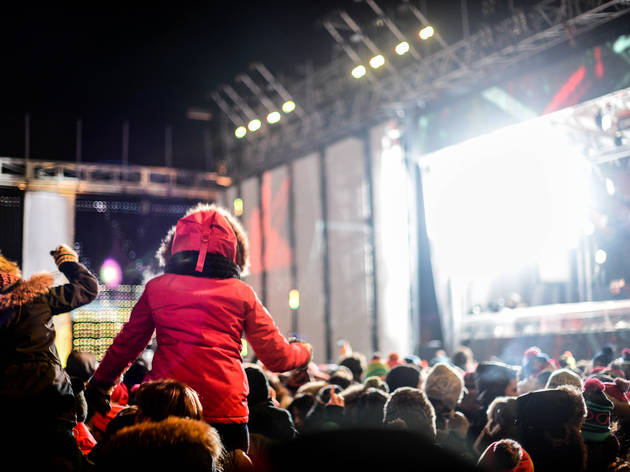 42/50
Photograph: Elise Apap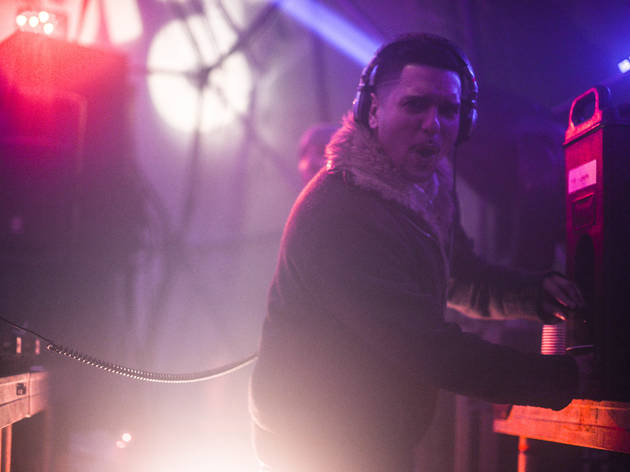 43/50
Photograph: Elise Apap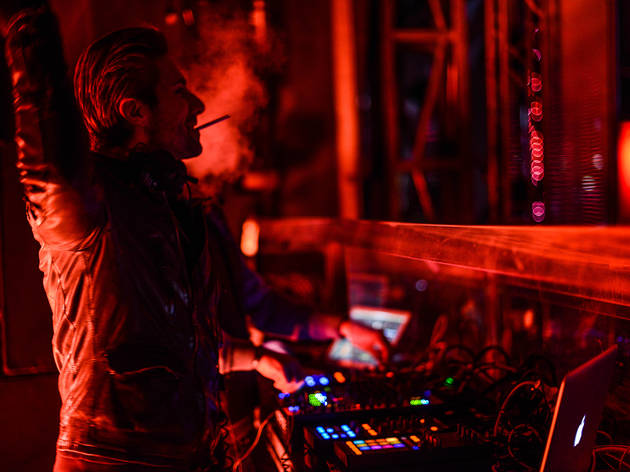 44/50
Photograph: Elise Apap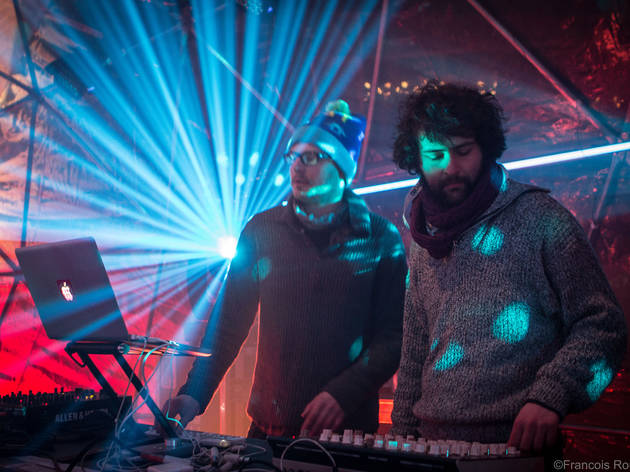 45/50
Photograph: François Rousseau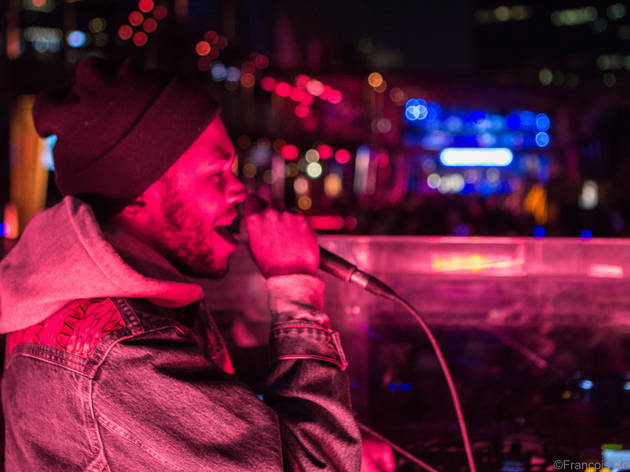 46/50
Photograph: François Rousseau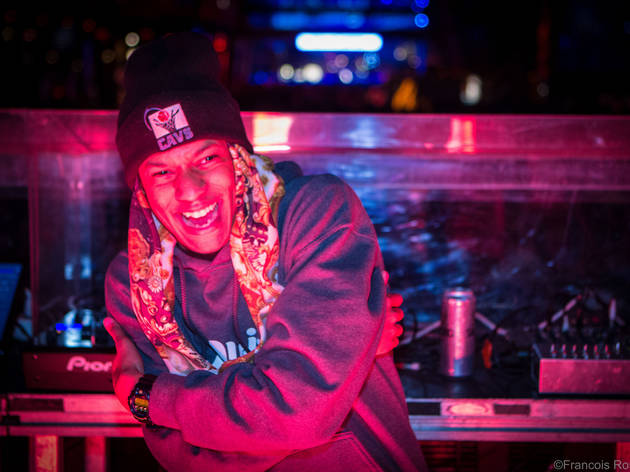 47/50
Photograph: François Rousseau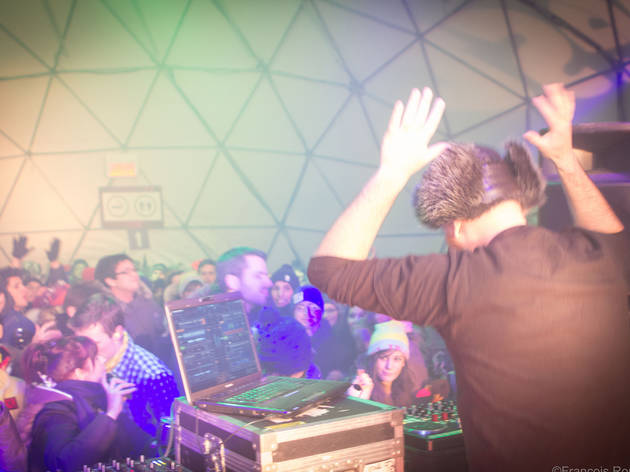 48/50
Photograph: François Rousseau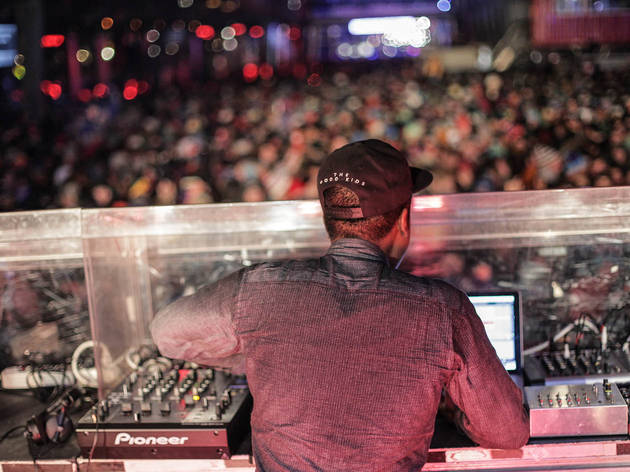 49/50
Photograph: Léa Lacroix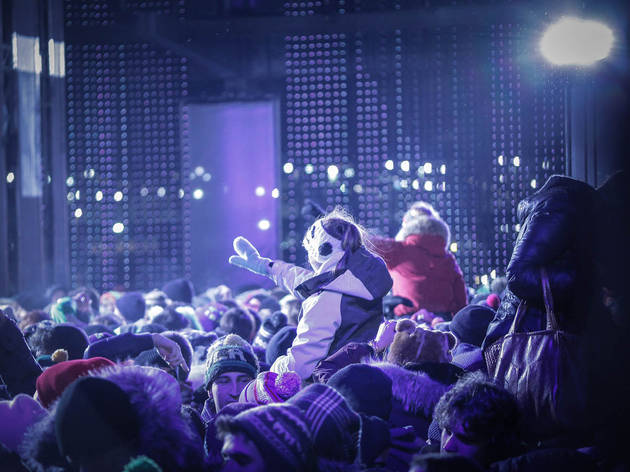 50/50
Photograph: Léa Lacroix
TONY had the good fortune of attending the second weekend of Montreal's ongoing Igloofest, a monthlong electronic-music hoedown held outdoors on a pier along the Saint Lawrence River. Just how crazy is it to toss an outdoor festival in Montreal in the middle of winter? Here's how crazy: On our first fest night, the temperature was 14 degrees below zero. And that's Fahrenheit! Luckily, the music played by the fabulous lineup, which included Germany's Ellen Allien and Pan-Pot, France's Miss Kittin and Siberia's Nina Kraviz (who probably thinks of 14 below as a steam bath), was hot enough to keep the frostbite away. If you hurry, there's still time to catch the shindig's final (and with any luck, less frigid) weekend, with sets coming courtesy of Joy Orbison, Ben UFO, Chris Liebing, a slew of their fellow international superstars and a crew of very cool locals.
Igloofest's final weekend runs from Thursday, February 7 through Saturday, February 9.
Follow Bruce Tantum on Twitter: @BruceTantum