Various artists: Eskimo Recordings Presents the Blue Collection
The Eskimo label presents the moodier (but equally groovy) follow-up to last year's Pink set.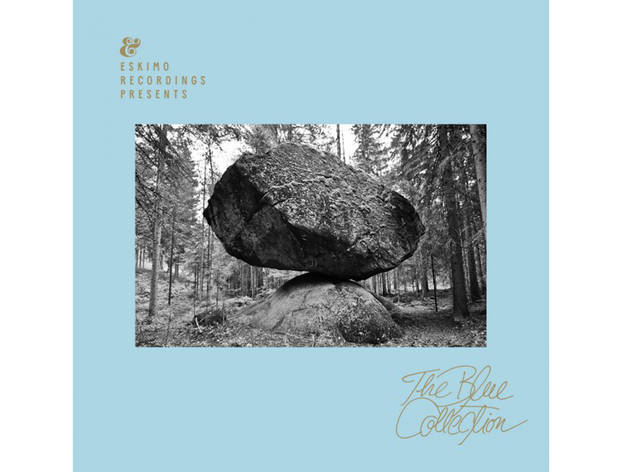 Powerpuff Girls
and, if you're a fan of neodisco and indie-dance tunes,
The Pink Collection,
the effervescent 2013 compilation from Eskimo Recordings, the Ghent, Belgium, label run by the veteran Glimmers duo. And blue? Sure, there's the sea, the sky and Elvis's eyes—ut there's also, of course, the blues, with all the wistfulness and melancholy that they implies. Those are the kinds of feelings that Eskimo is mining with its latest release,
The Blue Collection.


There's still plenty of fizz to be found in the set's mostly midtempo groovers–—it's just that now those bubbles are rising through a brew of hurt and heartache. Freeform Five's "Leviathan" places the emotive tones of former Moloko vocalist Róisín Murphy over a bed of subdued synth tones; she's described the lyrics as "a rallying call for individuality," but there's enough despair inherent in the melody to imply that call may go unheeded. Eelke Kleijn's "A Tale of Two Lovers" is a Eastern-tinged, sting-drenched cut that weds lush orchestration to downcast ambience; NTEIBINT's "Never Without You" comes off as a synthetic version of an early-'70s Laurel Canyon ode to love and longing. Even the compilation's brighter tracks, like Julian Sanza's smooth, future beach-house classic "The Feeling," come complete with an aura of sadness. None of this to say that The Blue Collection is
all
gloom and doom—there's enough bump and funk in many of these tracks to get a dance floor moving. And dancing is one of the best cures for the blues, we hear.
Follow Bruce Tantum on Twitter: @BruceTantum