Heads up! We're working hard to be accurate – but these are unusual times, so please always check before heading out.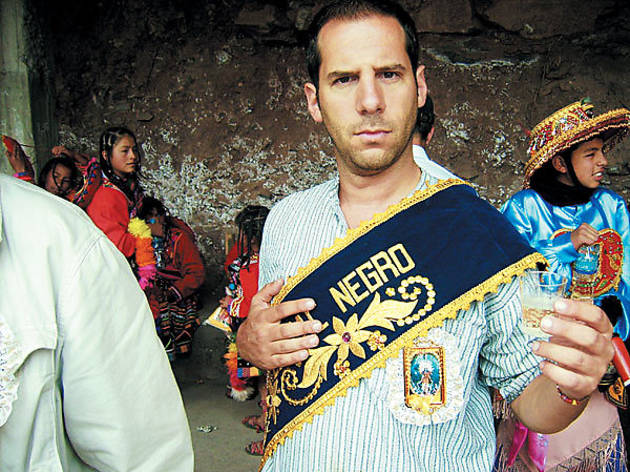 21 New York comedy scene linchpins
The New York comedy personalities who keep things vibrant, fresh and funny—we can't imagine the local scene without them
Some New York comedy people are born great, some are made great, but most
achieve greatness
by pouring out their blood, sweat and tears in grubby clubs and the back rooms of East Village bars for years. This list comprises some of those
comic characters
whose contributions to the New York comedy world make them indispensable—the performers and behind-the-scenes supporters who make the scene happen night by night and
show by show.
(We also believe that, for whatever reason, many of them are a bit underrated or underappreciated.)
RECOMMENDED: Best comedy in NYC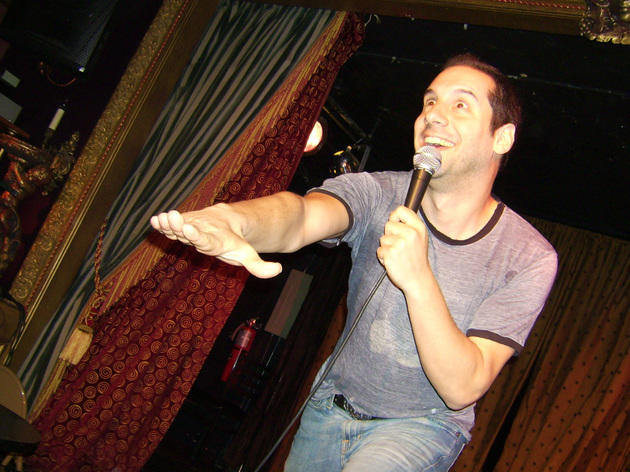 This goofy and gallant host has been nothing less than a cheerleader for local comedy, providing a platform for the casual foolishness of fellow comics for years. Seth Herzog's long-running show, Sweet—which just celebrated its eighth anniversary—has been a place for him to indulge his penchant for flamboyant dancing, sparkly costumes, stripping to his skivvies and trying to get his ever-tolerant mother to say naughty things. More than this, it's been a worthy heir to Luna Lounge's famous Eating It, an enduring (and affordable) beacon of downtown comedy that gives bright new faces time alongside some of the country's best.—ML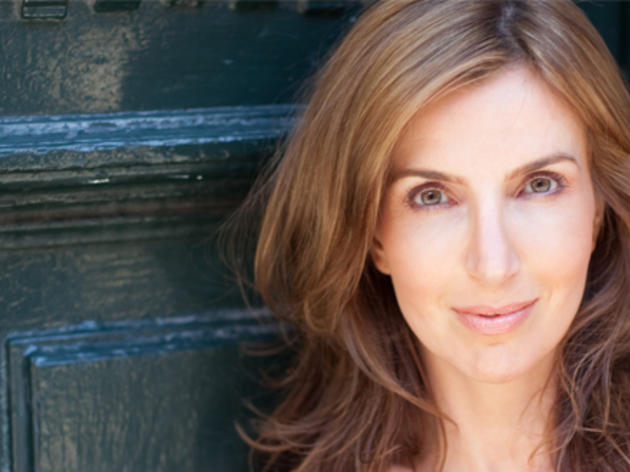 Chicago transplant Christina Gausas is a great improviser with an innate talent to dwell in and reflect the individual energy brought to her by the improvisers with whom she plays. This might be said of good improvisers in general, but Gausas's emotional vulnerability and level of commitment allow her to enhance her scene partners' ideas in an uncanny way. She plays best in intimate settings, often just with one other person, and her shows are tonally very different—e.g., with Scott Adsit, they're dark and deep, and with Ellie Kemper, they're loopy. Though she's been threatening a move to L.A. of late—like half of the comedy community—we hope that won't happen.—ML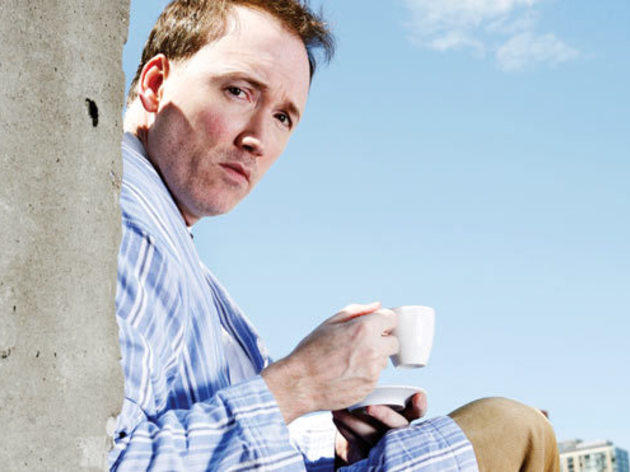 Tom Shillue was a storyteller before telling stories was something comics did. At popular indie shows like Moonwork, before the Moth was the institution it has become, Shillue would experiment with tales of growing up Catholic in Massachusetts and flying paper airplanes with his pals in college. As he's progressed, he's not only paved the way for other tellers of comic tales, he's honed his skill set; his recent one-man show, Supernormal, showcased some of his best material, and he continues to grow onstage in his own series, Funny Story. Shillue regularly accuses transplanted New Yorkers of coming here because they were the coolest people in their hometown. Thankfully, Shillue felt the same way.—ML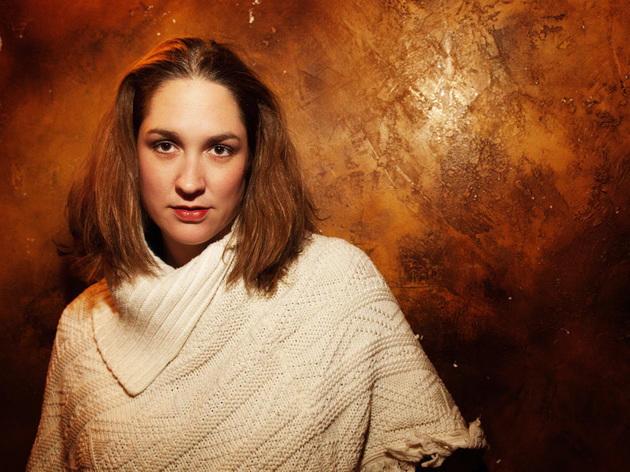 Photograph: Mindy Tucker
In 2007, Rebecca Trent bought the Creek and the Cave in Long Island City and converted its programming to exclusively comedy. Since then, the capacious multilevel manor has flourished as not only a dedicated platform for the art form but a busy clubhouse for up-and-coming young comics. With its seven nights a week of sketch, stand-up and improv open mikes; festival and late-night auditions; and its own podcast network, the Creek offers a multitude of ways for comedians to get involved, and its regular cast has grown considerably. For her part, Trent has not only booked but championed countless numbers of these comics, silently paving their way to stardom.—IG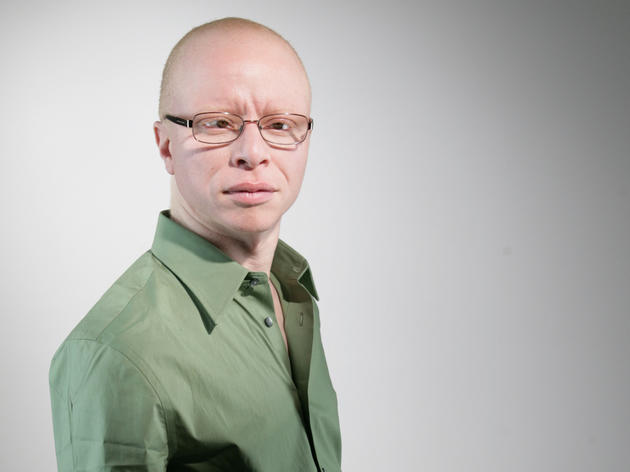 As a comic, actor, writer and director, Victor Varnado is one auteur whose vision extends far beyond the stage and microphone. His provocative mining of the adversity he's faced as a legally blind, African-American albino serves as a springboard from which he explicates the subtle intricacies of race relations. The filmmaker's Comedy Central documentary, The Awkward Comedy Show, was a finely cast pastiche of black alternative comedy, featuring friends Hannibal Buress, Marina Franklin, Eric Andre and Baron Vaughn. Varnado also founded the ten-year-running Iron Mule Short Comedy Screening Series, which meets monthly at 92YTribeca and is a convivial coming together of filmmakers, aficionados and comics alike.—IG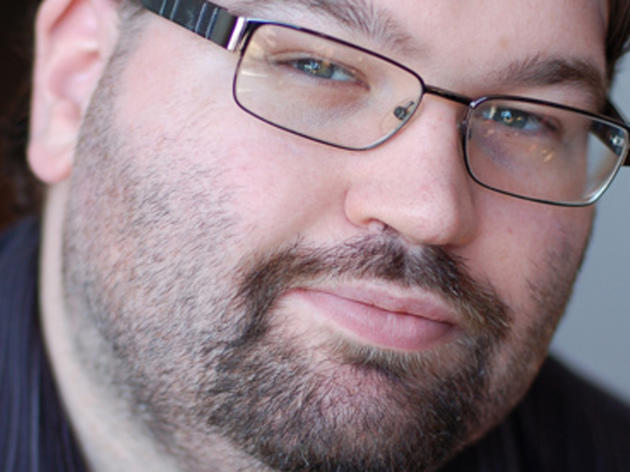 Baer is someone everyone knows and everyone loves, but almost no one sees. Though he does improvise and host shows at the Upright Citizens Brigade Theatre or the UCBEast, most of those who sing his praises do so from the stage because he's followed their cues to a T. He was made the head technician at the UCBT in 2004 and won the local ECNY Award for Best Technician nearly every time he was nominated. Because he is a performer, he knows how to black out an improv set, and because he's both creative and proficient, he can add spooky, sexy or otherwise evocative lighting effects to a show at a moment's notice. And he always, always seems to be at the theater.—ML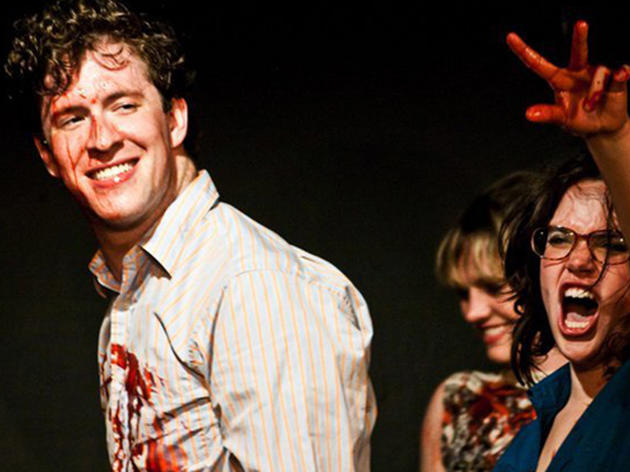 Photograph: Anya Garrett
After migrating from Florida en masse in 2005, this boisterous cast of ten sketch players slowly made their mark on the local scene—an altogether stanky, bloody stain that we hope will never come out. Their rowdy, messy and altogether memorable sketch shows are filled with uniquely bold, joke-laden scenes that help them float between the various stages of the New York comedy world. They play sketch festivals, stand-up nights, Coney Island sideshows and last year, they produced a show that was 12 hours long. In a transient city, they're a dedicated, all-for-one crew.—ML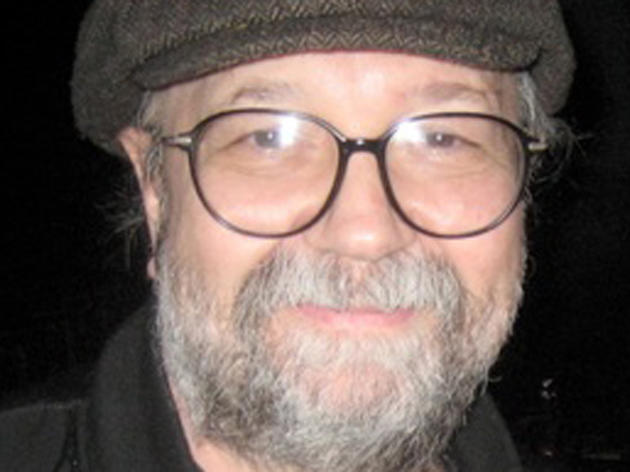 If anyone is responsible for the evolution of musical-improv theater in New York from behind the piano, it's Frank Spitznagel. He's got formal musical degrees, but the first time we heard him play was during early I Eat Pandas shows; he's now playing regularly with a number of budding troupes and is helping teach young improvisers how to communicate with their accompanists. His buoyant tunes and playful spirit not only liven up the impromptu musicals taking place onstage, but one glance at his face—in most cases, he and his piano are immediately offstage due to small facilities, or so he might communicate more clearly with the performers—and it's clear the man is having a ball hearing and watching it all take place.—ML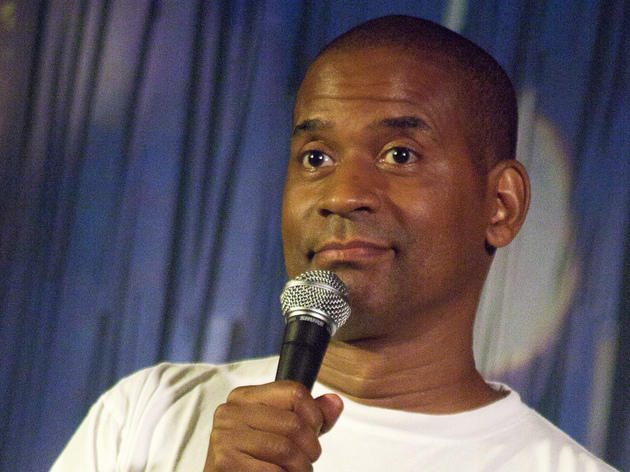 Photograph: Mindy Tucker
After making an impact on comedy in the '90s—Emmy-nominated writer for In Living Color, appearances on The Tonight Show with Jay Leno and Comedy Central—Jeffrey Joseph withdrew from stand-up to pursue acting. After a 12-year hiatus, Joseph returned to the scene two and a half years ago. For a plenitude of showgoers watching his act now, his familiar face belies its origin, but he's been well noticed by New Yorkers with a DNA-deep proclivity for comebacks. He's also served the community in a broader sense by playing the experienced mentor to many young, promising hopefuls—including Seaton Smith, Michael Che and Kevin Barnett—each of whom is charging full tilt toward greater recognition as well. Young comic Nimesh Patel says, "Jeffrey's somebody that a lot of comedians look up to, whether they're just starting out or on the verge of being household names. His advice is always really incisive, whenever he gives it. He's a peer that everybody respects more than a peer."—IG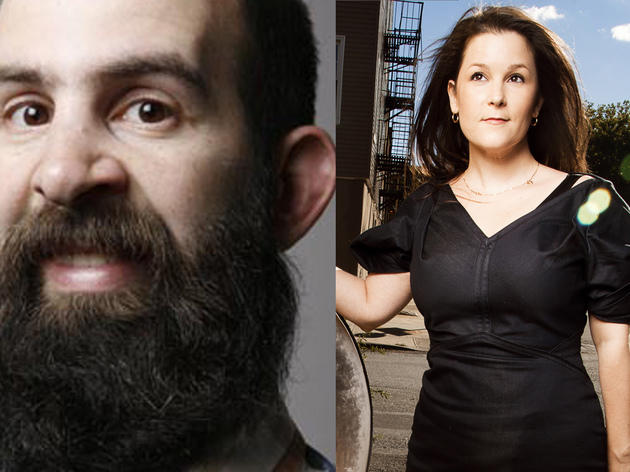 Photograph: Mindy Tucker by Photo by Mindy Tucker and Megan Urie; Seth Olenick by Seth Olenick
Mindy Tucker and Seth Olenick
Mindy Tucker is everywhere: She snaps photos before, during and after seemingly every comedy show—and when she's not doing that, she takes comics' headshots or group photos. Maybe it's Tucker's bubbly personality or her charming Alabama twang, but comics trust her implicitly. Her shots of comedians from Paul F. Tompkins to Hannibal Buress frequently nab a casual and unguarded backstage vibe that's incredibly difficult to pull off.
Seth Olenick, on the other hand, is a man of planning. His pictures, often taken in the studio or another tailored environment, are brimming with ideas both comedic and imagistic—ideas that bring out the playful and vulnerable qualities in his subjects. Whether he's shooting Sean Patton with his foot in his mouth or Joe Mande as a grossed-out politician, Olenick is like Annie Liebovitz of the comedy world: Once a comic has been photographed by him, they've arrived.—ML
Show more