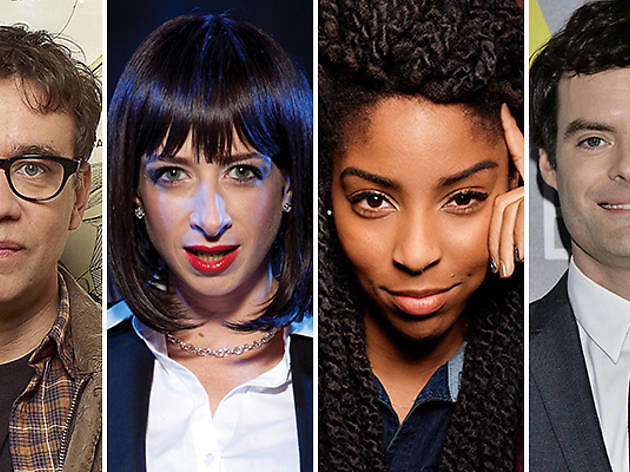 50 funniest New Yorkers
See our list of the very best comedians—and most hilarious stand-up comics, writers, improvisers and more—living in Gotham
Ambitious, loud, irrepressible, honest, anxious and rude; New Yorkers get called a lot of things, and certainly we all embody these qualities at one time or another. But we'd like to posit one more adjective just as ubiquitous (but much less recognized) in the makeup of those who make their home in our fair metropolis: funny. The writers, comics and storytellers on this list have met the grit and grime of this place head-on and have found ways to laugh in spite of it. Moreover, they've excelled (and, for the purposes of this list, continue to excel) at helping the rest of us find the comedy in it as well.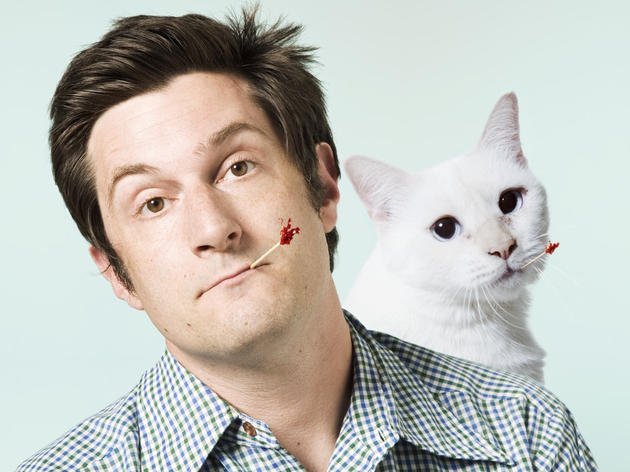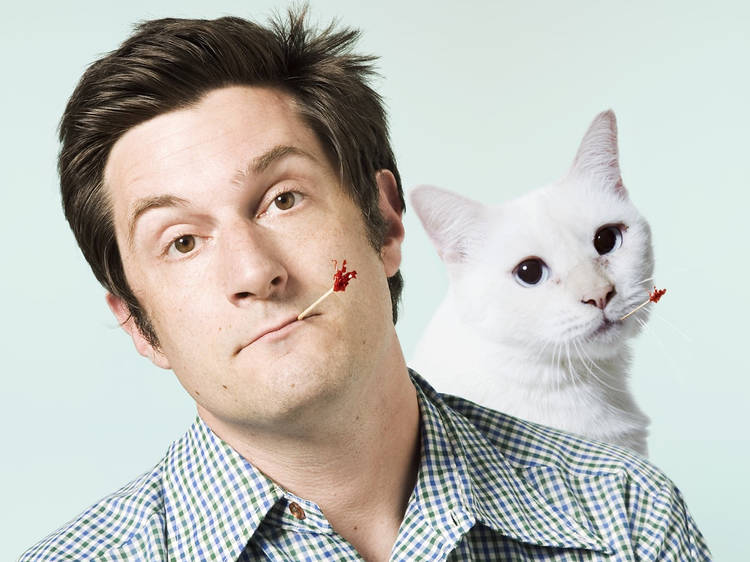 The Brooklyn comedian isn't afraid to be silly, whether it's sparring with his longtime collaborator Michael Ian Black on the now-defunct series Michael & Michael Have Issues, posting goofy doodles on his blog or penning his debut memoir (of sorts), Mr. Funny Pants. But Showalter's zany sensibility is best observed in the cult classic Wet Hot American Summer and its Netflix prequel series First Day of Camp, both cowritten with fellow Stella member David Wain.—AP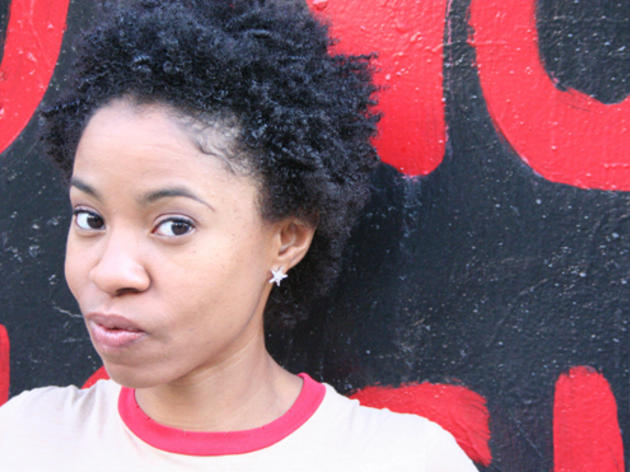 Years of working the clubs has brought out the best in Marina Franklin: She's a spark plug who talks about her life and times in the city with great physicality, expressive eyes and a little smirk to let the crowd know nothing's all that serious. Her impressions are not of big, political figures, but of people that everyone recognizes from bodegas and street corners; one of her enduring bits about being chastised by a Harlem mother is crisp and detailed, offering not just a glimpse of the estrangement Franklin feels, but a chance to laugh with her as well.­—ML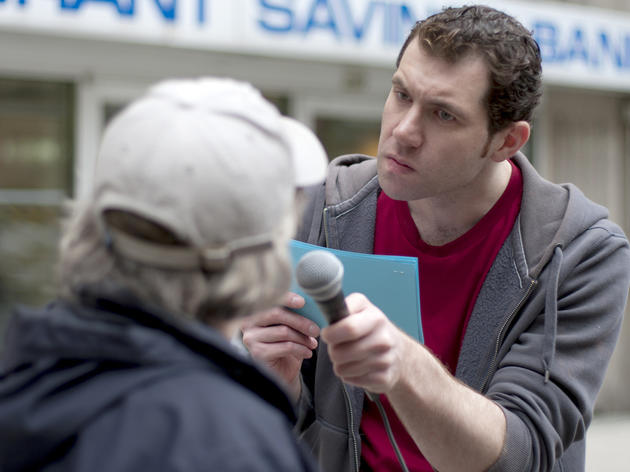 Photograph: Courtesy Fuse/John D
He's been pounding the boards in New York for years, including putting on his popular, catty talk show, Creation Nation, but Eichner's brand of incorrigible nastiness may have found its best match in his man-on-the-street videos. First seen as a Web series, the loud and boisterous Billy on the Street has recently migrated to Fuse; reactions to his badgering range from effusive delight to saying "fuck this" and running away outright. The comedian's on-camera persona (dramatic, loud, very easily annoyed) has also fueled some hilarious moments on Late Night with Conan O'Brien.—TL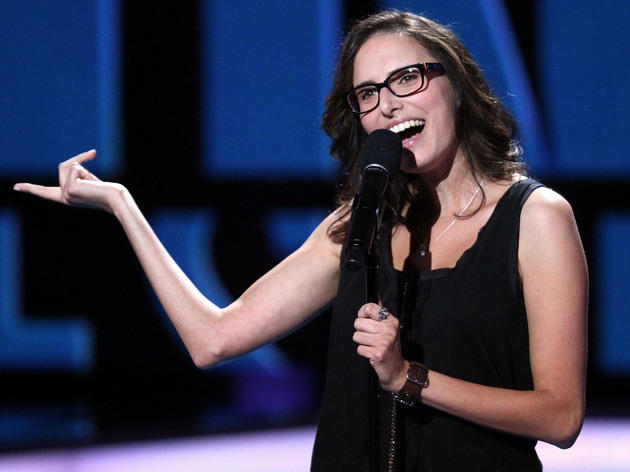 Photograph: Dario Cantatore
Klein is truly prolific: She worked in development at Comedy Central, has appeared frequently on VH1's Best Week Ever and was a writer for SNL for a spell. But it's her engaging stand-up that we enjoy the most. She often tackles ladycentric topics—like the stupidity of women's magazines or trips to the gynecologist—in a way that's fresh, honest and utterly relatable.—AP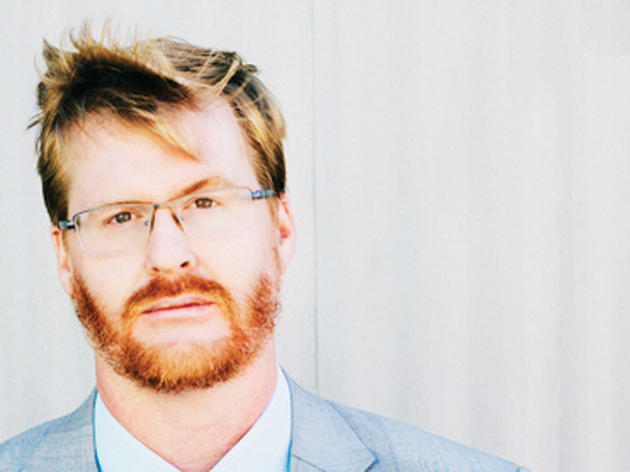 Photograph: Mandee Johnson
Whether he was improvising with Neutrino, welcoming guests to the Hot Tub variety show, doing sketch with Kristen Schaal or working as a stand-up around the city, Braunohler can dono wrong in the eyes of TONY. His chipper, absurdist leanings have found even more traction, as he has been putting on a live Pee-wee Herman–inspired talk show, Night of the Living, and hosting the new IFC game show, Bunk.—ML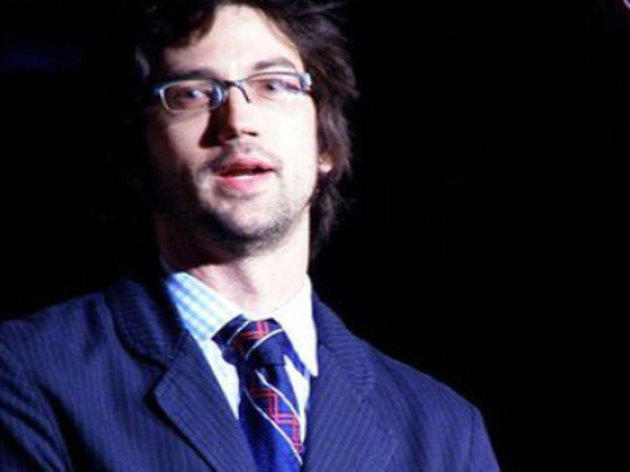 This witty, self-deprecating performer has written for SNL, worked some absurd sketch magic with partner Eric Slovin and spent an extraordinary amount of time on local stages. These days, he hosts free Monday-night comic showcase Whiplash at the UCBT; it's a must for NYC comedy fans, featuring top-notch locals and heavy hitters like the show's former host, Aziz Ansari. Allen's silly-yet-sharp humor has also made it onto seemingly every Comedy Central sketch show of the past several years, including Important Things with Demetri Martin, Michael & Michael Have Issues, Jon Benjamin Has a Van and the current Comedy Central hit series, Review.­—TL
See him live: Allen hosts Whiplash on Mondays at 11pm. Upright Citizens Brigade Theatre, 307 W 26th St between Eighth and Ninth Aves (212-366-9176, ucbtheatre.com).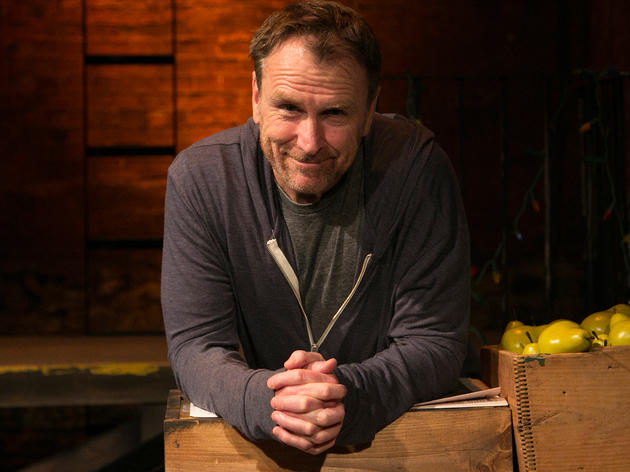 Photograph: Mike Lavoie
Since the '80s, this Brooklyn-born stand-up has been honing his brash, wise-guy delivery, landing a gig at SNL (where he took over for the more stoner-friendly Norm Macdonald as Weekend Update's host) and his own Comedy Central show, Tough Crowd with Colin Quinn. But don't be fooled by Quinn's sour, guy's guy demeanor. Deep down, this vet is a thinker, as seen in 2015's amusing one-man show, Colin Quinn the New York Story.—TL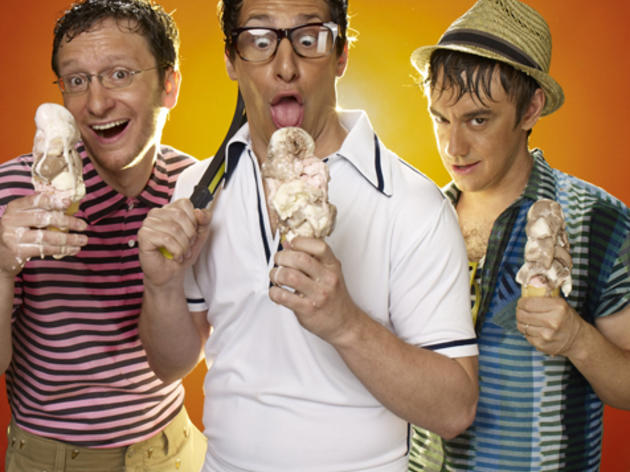 Photograph: F. Scott Schafer
It's no stretch to claim that the videos by these onetime TONY cover boys have contributed more to the pop cultural zeitgeist than any other modern comedy troupe. In fact, the group's wild success, with its sincere nerdy-white-dudes-take-on-hip-hop tracks, probably also persuaded more up-and-coming comedians to reach for web stardom. And we can't wait to see what Lonely dude Jorma Taccone, who cowrote and directed the criminally underrated '80s action flick send-up, MacGruber, cooks up next.—TL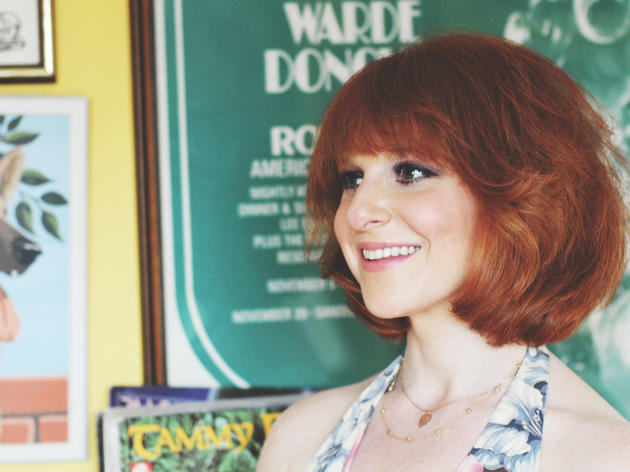 Though Klausner has been performing around the city for years, it was her 2010 memoir, I Don't Care About Your Band, that finally pushed the feisty comedian closer to the spotlight. Her hilarious (and often painfully, relatably awkward) stories of being young, broke and a lady in New York City resonated with anyone who has faced the same endless parade of bad dates and bad jobs—but who can't imagine living anywhere else? These days, you can find her chatting with funny pals like Amy Poehler, Chris Parnell and Lizz Winstead on her podcast, How Was Your Week?—AP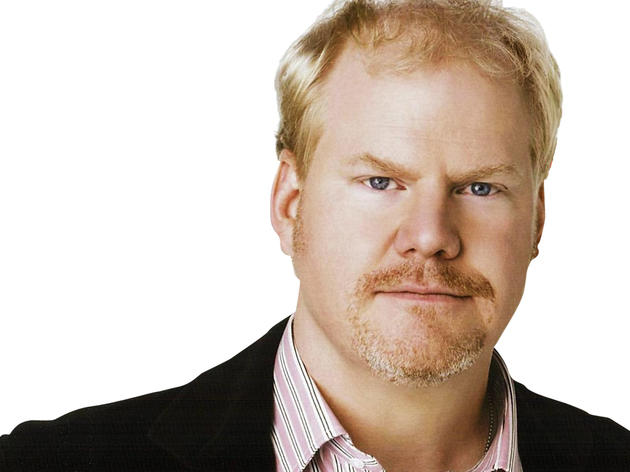 Photograph: courtesy New York Comedy Festival
The clean comic, whose been around since the early 90's, made a name for himself by talking a lot about food. In fact, you've probably heard his bit about Hot Pockets. (If you haven't, please stop reading and look it up.) Sure, Hot Pockets aren't the most New York of things, but his new TV show (The Jim Gaffigan Show) is all about how he lived with his wife and seven kids in a tiny LES apartment. Which, in spirit, is one of the most relatable NY stories being told.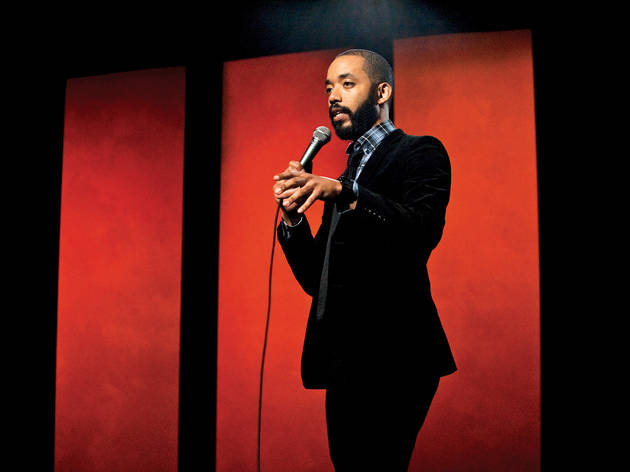 Photograph: Katherine Finkelstein
Cenac's lax attitude and sleepy exterior are deceptive; beneath them, there's an incredibly clever joke-writer who regularly surprises even audience members who are convinced they know where something is headed. His subject matter can include goofy one-off notions (e.g., his interest in opening a racist bakery called "Cake Cake Cake") but big ideas about love, race or the way we get along almost always get smuggled in with the quip. Cenac's recurring show with Donwill (of rap collective Tanya Morgan) invites audience members to spit loving invective at classic blaxploitation movies.­—ML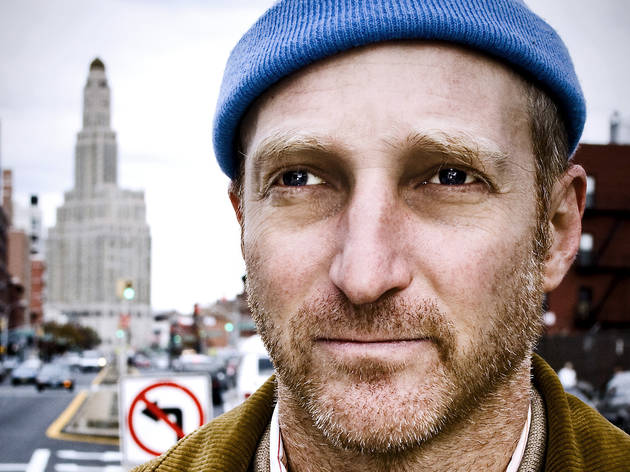 Seth Kushner
Writer and storyteller Jonathan Ames lives in a New York of his own design, one full of uniquely uncomfortable circumstances and deviant encounters that even the most straight-laced among us quietly daydream would infiltrate our lives more often. A longtime Moth favorite, Ames's intimate and honest tales of sex and pugilism get laughs for sheer bravura alone—never mind that when he's actually trying to be funny (as in HBO's sadly canceled Brooklyn noir, Bored to Death), he's hilarious.—ML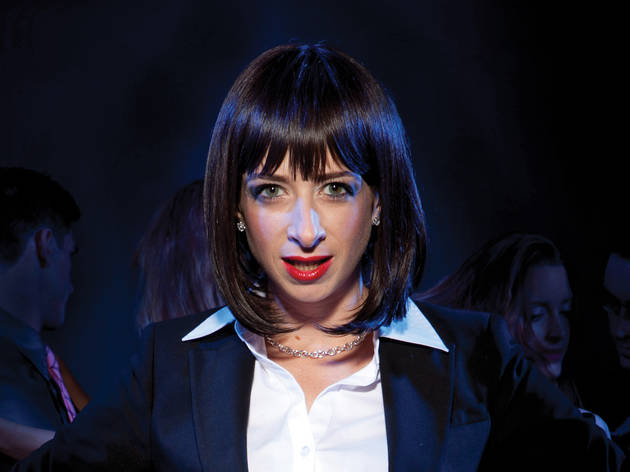 Photograph: Pavel Antonov
Roslyn Hart is not your standard cabaret talent; she's a smart character performer with a lot of well-packaged, good ideas. She'll belt her way through covers and unexpected pop mash-ups, sure, but her creations—the lovelorn lush Michelle "Shells" Hoffman and her latest, "sexual psychologist" Dr. Alex Schiller—keep audiences captive before turning them into cultish fans. It's no wonder; Hart loves audience interaction and makes sure that the heartsick and lonely of New York have a chance at public catharsis.—ML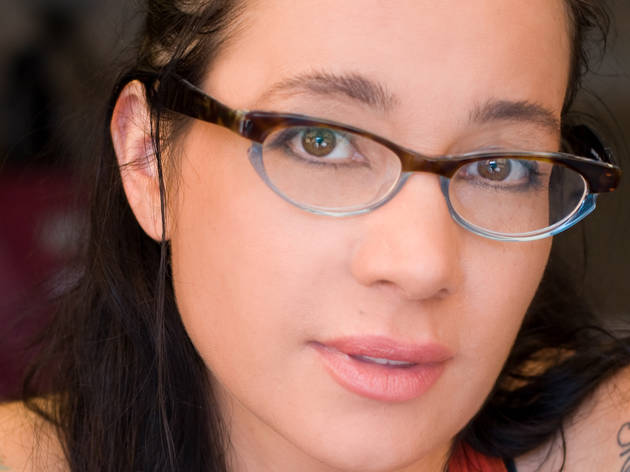 While you might recognize her from roles in such films as Reality Bites and comedy classic Wet Hot American Summer, among many others, Janeane has been a fixture on the comedy scene since the early '90s. She had a stint on SNL from 1994–95, and you can't get more New York than that. Her dark, sarcastic style is something that a lot of New Yorkers can also relate to. Garofalo states: "I guess I just prefer to see the dark side of things. The glass is always half-empty. And cracked. And I just cut my lip on it. And chipped a tooth."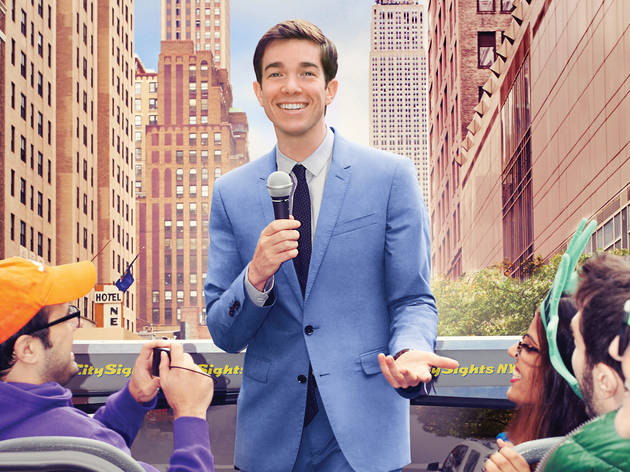 For his smarts, adaptability and charming demeanor, young stand-up and SNL writer John Mulaney may be one of the most notable up-and-comers out there. As an old man trapped in a young man's body, perhaps it's to be expected that his voice has already developed, but even so, his leaps of logic are impressive (e.g., on his looks and former alcohol problems: "I don't look like someone who used to do anything. I look like I was just sitting in a room on a chair eating saltines for 28 years, and then I walked out here.")—ML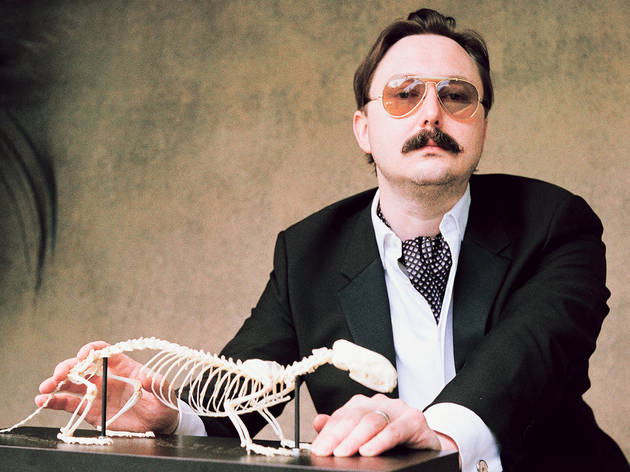 Photograph: Brantley Gutierrez
The running current through Hodgman's work—whether it's his three books, which he claims to be a repository for "complete world knowledge," or his appearances on programs like This American Life—is that it's cool to be nerdy. The occasional Daily Show correspondent (and former TONY cover boy) even looks the part, rarely appearing without specs and a professorial blazer—which may be why he was tapped to represent the dorky PC in Apple's "Get a Mac" campaign. Thankfully, the days when Hodgman's brand of goofy geekiness would be considered uncool are long gone.—AP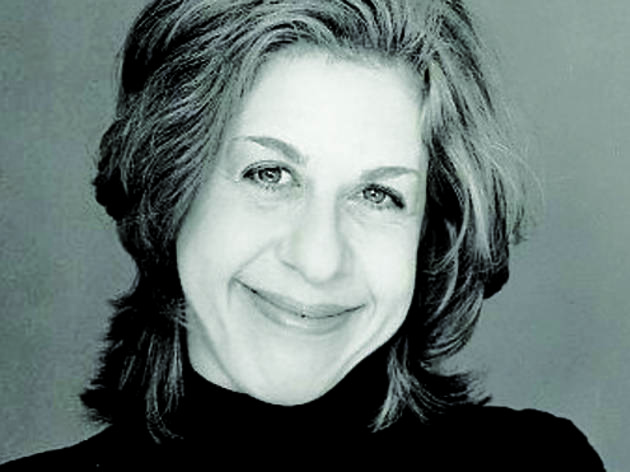 In the mold of greats like Broadway baby Elaine Stritch, Jackie Hoffman is a consummate show person. She'll find her light, sling a joke and punctuate with an arched eyebrow as easily as she draws breath; sure, she'll kvetch about the pay, the material, the cadaverous crowd and the ridiculousness of it all until the stars go dark, but she's sooo good at it. Her solo stints at Joe's Pub showcase her on her best bad behavior. Her sneering mug has saved countless matinees—upbeat showcases (Hairspray) and painful ones (The Addams Family) alike—and we look forward to a time when it powers an appropriately caustic solo vehicle on the Great White Way.—ML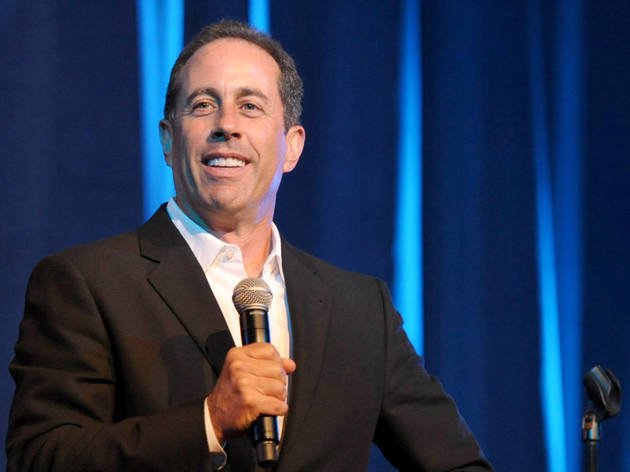 Photograph: John Shearer
Lately, Seinfeld seems to be embracing his status as the most imitated comedian ever, popping up on 30 Rock and SNL's Weekend Update as himself and absorbing others' best impressions of him. And lest we accuse him of resting on his laurels (he's also the most successful comedian by a long shot), the guy has been hitting the road with his web series Comedians in Cars Getting Coffee and performing the occasional stand-up gig as well, bringing his casual, comforting delivery to rooms big and small.—TL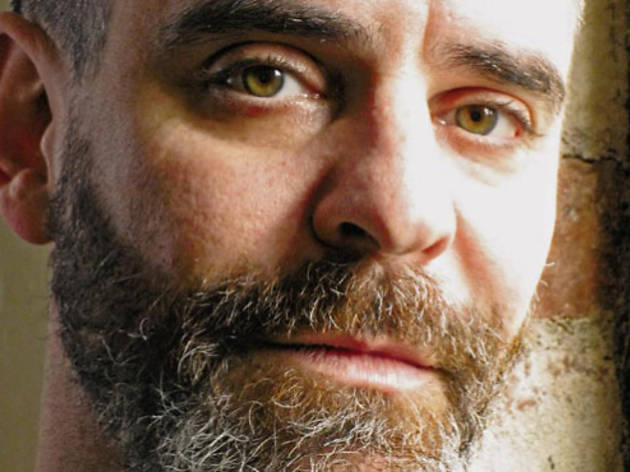 Though he has passed on, Rakoff was the perfect sort of New York character: an lovable curmudgeon with his own particular set of rules and mores, which, if aggravated, would send him to his laptop to craft a droll, wicked epistle swatting the insect that's bothered his equilibrium. He's been an actor and director, but his clearest successes were his own journalism and stories, featured in books such as Half Empty and on This American Life. But for every swipe he took at an upstate bed-and-breakfast or the adult-entertainment industry, he had a sympathetic stroke to assuage the sting.—ML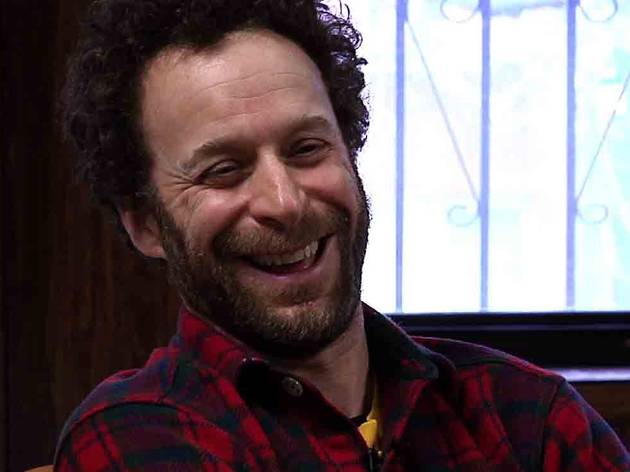 Whether he's working on the stage or TV, Glaser is a master of the strange, subdued character portrait. With an Andy Kaufman–esque presence and dedication, he'll push the audience members' patience until they're exhausted or, usually, breaking into exasperated giggles. After years of writing for Conan O'Brien, Glaser created and starred in Delocated on Adult Swim, has had numerous guest stints on popular series such as Louie and currently serves as a writer for Inside Amy Schumer.—ML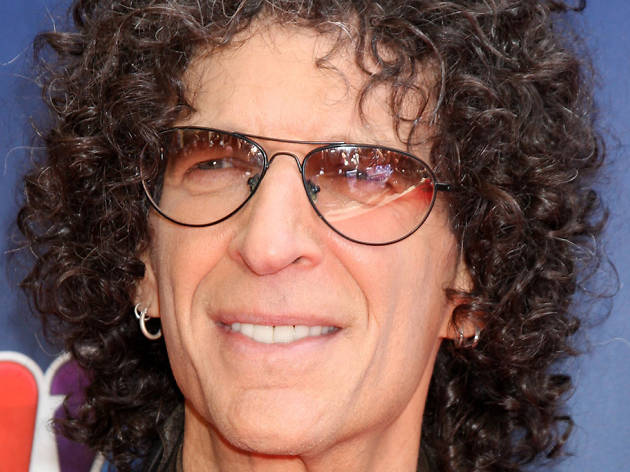 Sure, the self-proclaimed King of All Media isn't as culturally pervasive as he was during his mid-'90s heyday. (Remember those classic on-the-street stunts with Gilbert Gottfried? Amazing.) Still, it's to his credit that the radio personality remains almost unbeatable as far as candid, long-form celebrity interviews go. Just look at 2011's salacious, controversial chat with Brett Ratner that in many ways led to the director's firing as the producer of last February's Oscars. And Stern's thorough, revealing Q&As have certainly influenced current comedy-scene staples like Marc Maron's WTF podcast or The Best Show on WFMU with Tom Scharpling.—TL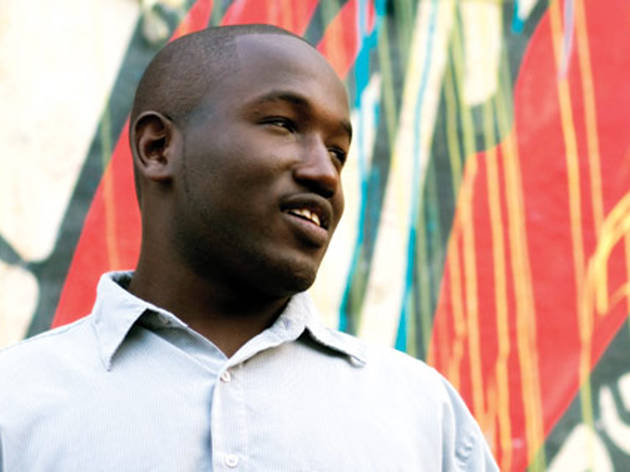 Photograph: Mindy Tucker
Here's a rare scenario: A young comic leaves his first writing gig, SNL, to join 30 Rock at the height of its influence and then, after a year, makes an exit to pursue his stand-up career. But if you're hot like the sun, which Hannibal Buress is at the moment, it's just your life. He's a study in contradictions: a smooth operator and a nerd, a normal guy with strange proclivities, a realist with a free-flowing imagination. (One of his best, early jokes finds him so lost in reverie over apple juice, he for a moment believes that racism doesn't exist.) Buress keeps himself busy by cohosting The Eric Andre Show, popping up on Broad City and starring in his new Comedy Central series, Why?—ML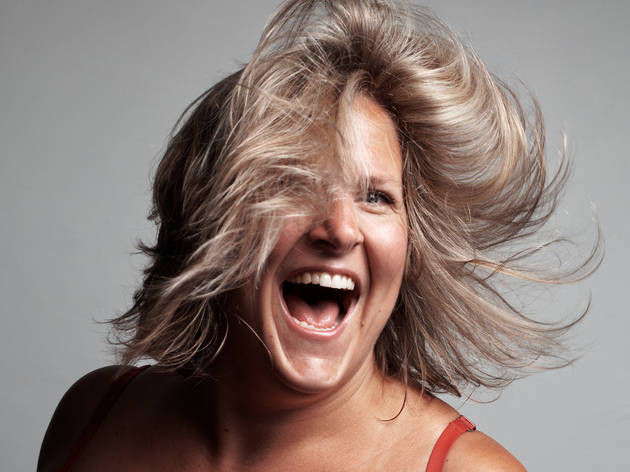 Bridget Everett
This fearless, commanding singer has achieved some notoriety outside of the city's alt-performance circuit—including a Sex and the City movie cameo and a well-received run of her show At Least It's Pink at Ars Nova. Her confessional and unhinged performances with her band the Tender Moments or as one of the hosts of Our Hit Parade are not only good for a terrified laugh, they'll stain your brain and your clothes forever.—AF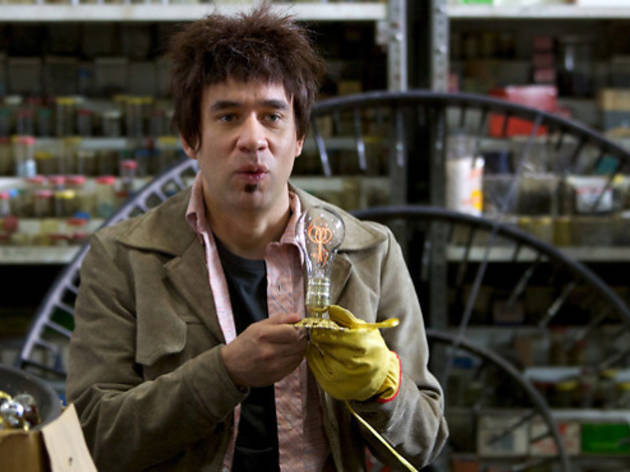 Photograph: Scott Green/IFC
As his easy, expansive sketches with Carrie Brownstein in Portlandia prove, Armisen is influenced by the West; but this doesn't mean that many of his lovable oddballs don't have a certain New York weirdness in their bloodstreams. Armisen is versatile on SNL, playing everyone from Obama to Gadhafi on cue, but he's at his best when digging into one of his own creations; his commitment, be it to dippy Nicholas Fehn or a one-off freakazoid at an alt-club downtown, is admirable, and he'll almost always find a way to keep a drifting audience connected.—ML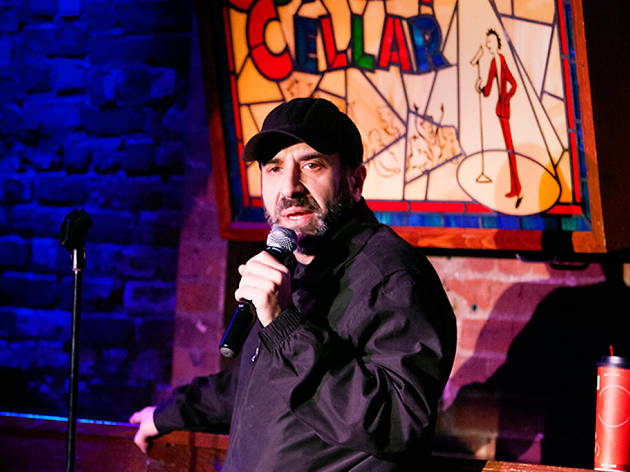 Photograph: Courtesy Mindy Tucker
This lifer comic is another of those people so suited to living here it seems the city sprung up around him. Attell has the ability to be simultaneously crude and delightful, presenting a vision of the city as a dark and strange place just silly enough to laugh at. He'll often throw a raunchy non sequitur at an audience without alienating them and, most impressively, will use it to segue into a longer, more thought-out bit. Catch a short set by the tireless Queens-born vet (of Insomniac with Dave Attell) at the Comedy Cellar, where he's a regular.—TL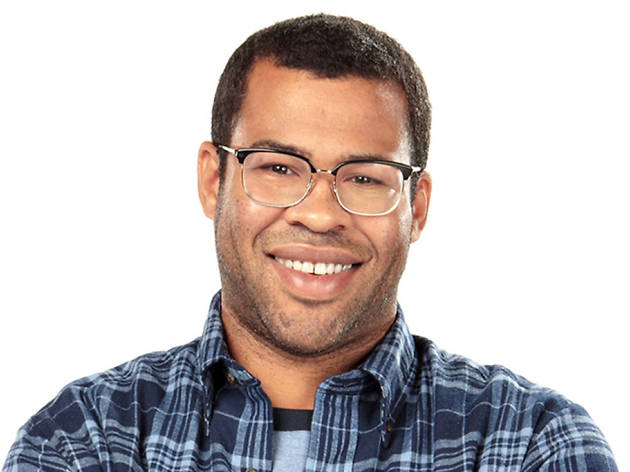 Photograph: Courtesy Matt Hoyle
The former MadTV star best known as one half of the popular Comedy Central sketch series, Key & Peele, was born and raised in our city. If you haven't seen the show, you've at least seen a clip from the innumerable headlines written about his sketches. He currently resides in L.A., but his incredible comedic range and inspirations couldn't have stemmed from anywhere else.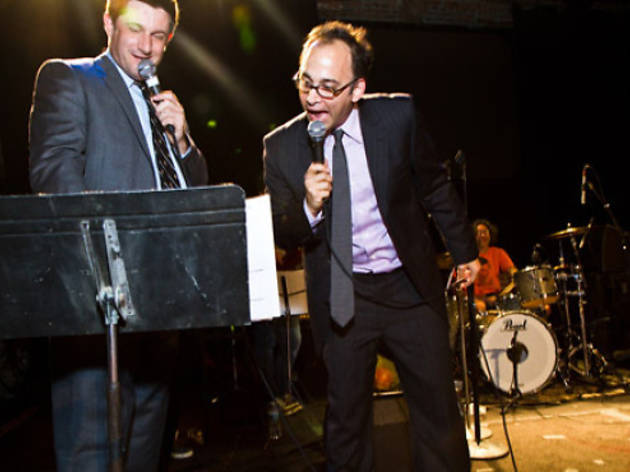 Photograph: Jena Cumbo
A member of gloriously goofy-smart troupes the State and Stella, this writer-director has a real knack for capturing clever, oddball scenes from behind the camera. Think of the music montages in summer-camp send-up Wet Hot American Summer or any part in Role Models that featured Jane Lynch. (He's seen onscreen as well, acting in Wainy Days and Childrens Hospital.) But despite mostly working out of Los Angeles, as Wain detailed in a blog entry on his site, his heart is here, and he plans to always be a New York–based filmmaker. Kudos.—TL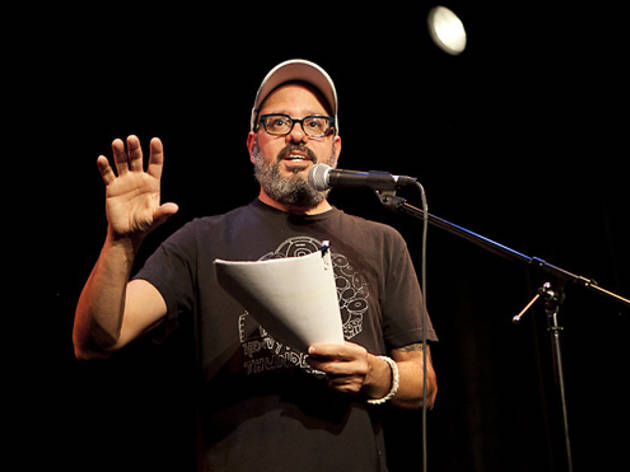 Photograph: Francine Daveta
This beloved Mr. Show comic might be getting older, but don't worry: He hasn't softened. The star and creator of The Increasingly Poor Decisions of Todd Margaret still manages to come off as a perpetually pissed-off teenager—we mean that as a compliment, by the way—whether he's griping about the commercialization of the East Village or lamenting his involvement in Alvin and the Chipmunks: Chipwrecked on Conan. Cross will also be keeping him self busy over the next year with the highly anticipated return of Mr. Show, as well as new seasons of Arrested Development and Todd Margret. You can also catch his directorial debut, Hits!, currently streaming on Netflix.
—TL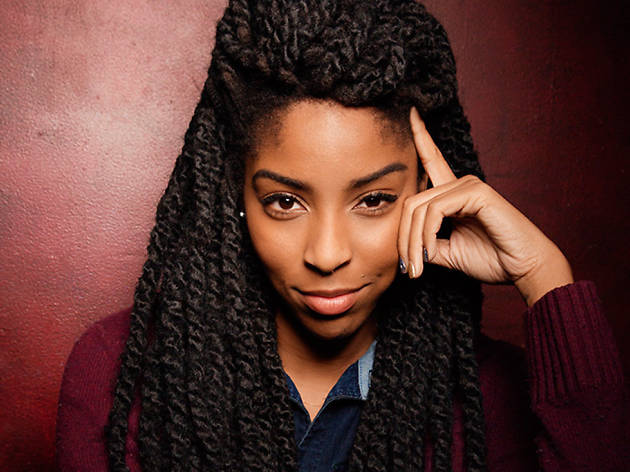 Photograph: Courtesy Mindy Tucker
The rightful heir to Jon Stewart's throne, Jessica Williams has been a part of The Daily Show since 2012 (which is made all the more impressive because she was 23 at the time) and quickly became a fan favorite. Recently she also had a guest stint on season three of Girls and will eventually take over the world, like the rest of her Daily Show alumns. Catch her in the monthly show Blaria Live! Based off her successful blog of the same name.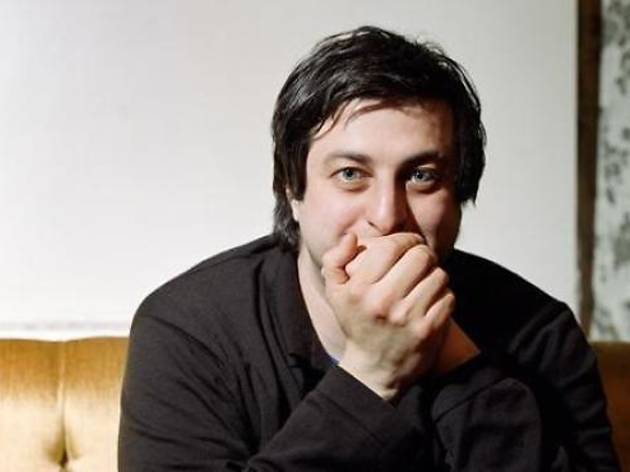 If you created a flow chart for Brooklyn's alt-comedy scene, all the pieces would likely lead to this multifaceted performer. Mirman made his name as a stand-up but also takes part in what seems like a billion other ventures: He's a frequent guest on Neil DeGrasse Tyson's StarTalk radio show, the creator of the Eugene Mirman Comedy Festival and a performer in TV series such as Bob's Burgers and Delocated. You can catch Mirman's latest stand-up special—Vegan on His Way to the Complain Store, directed by Bobcat Goldthwait—streaming on Netflix.—AP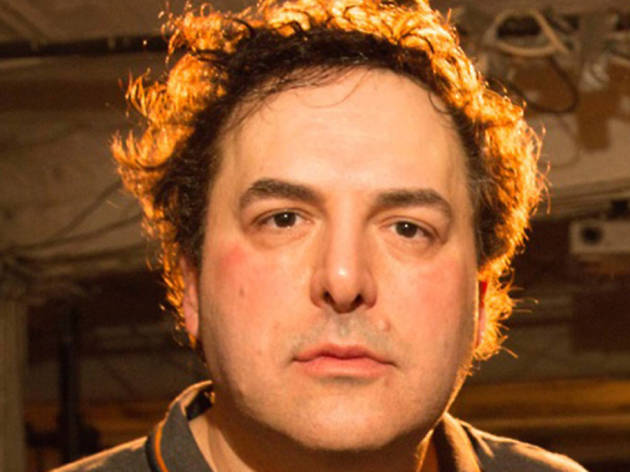 Yeah, yeah, the host of call-in radio program The Best Show on WFMU technically resides in New Jersey. But since its start in 2000, Scharpling's show has remained an excellent platform for spotlighting comics from across the Hudson, (Aziz Ansari, John Oliver, John Hodgman). Not to mention that Scharpling, who's a pop culture junkie in the best sense of the term, has found a new role off the air as a director of indie-rock music videos—he's produced some hilarious NYC-set vids for the likes of Real Estate, and Ted Leo and the Pharmacists. But the real reason we love him? His lengthy on-air "feuds" with pal Jon Wurster's characters are some of the funniest radio bits ever recorded.—TL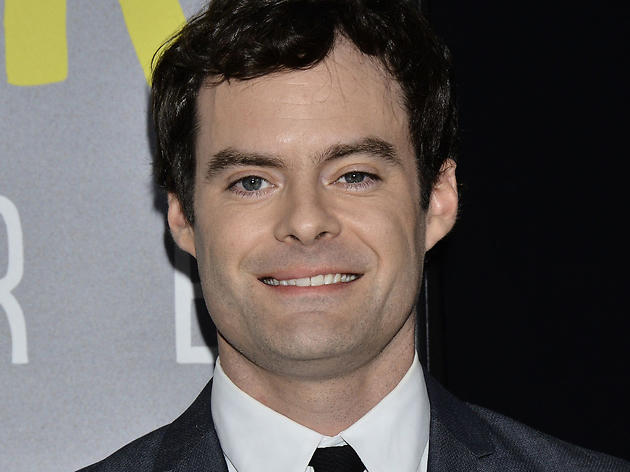 Photograph: Henry Lamb/Photowire/BEImages
Whether he's channeling Vincent Price, former governor Eliot Spizter or Dateline anchor Keith Morrison, Hader fully commits to bringing the wackier sides of these figures to life. But it's Stefon, the clueless, clubland-obsessed Weekend Update correspondent that we love the most: It's a joy to watch Hader break character while trying to deliver absurd phrases ("beatnik doctor Soulpatch Adams"), which are often concocted off-the-cuff by SNL writer John Mulaney.—AP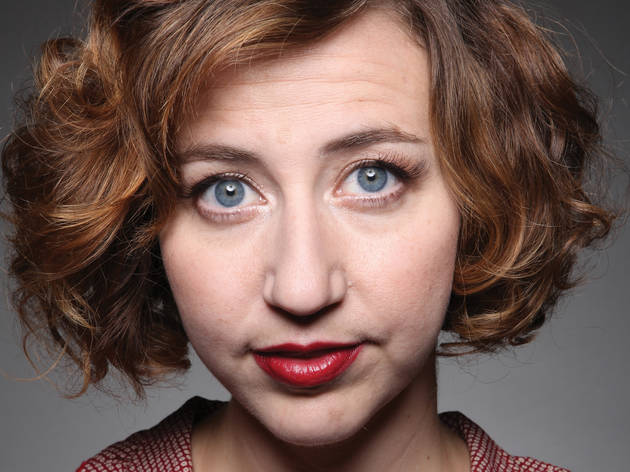 Photograph: Bradley Meinz
This former Brooklyn comedian's Kewpie-doll–like appearance and girlish voice belie a wickedly funny and absurd sense of humor, which is put to the forefront when she cohosted the weekly Hot Tub comedy showcase with Kurt Braunohler. But Schaal's all over the place these days: Along with H. Jon Benjamin and Eugene Mirman, she's a series regular on Bob's Burgers, costars on Fox's The Last Man On Earth and can occasionally be seen as the "senior women's issues correspondent" on The Daily Show. (During a recent appearance, she handily mocked the stupidity of Republican attitudes toward women—it's one of the funniest things we've seen all year.)—AP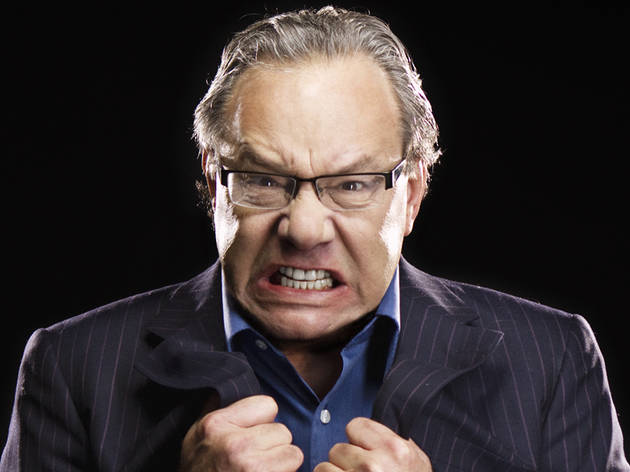 Not that he really has to convince anyone anymore, but this delightfully cantankerous, chain-smoking comedian can plow through a rant better than just about anyone. Plus, the ever-peeved vet (of the ongoing "Back in Black" segment on The Daily Show) is a New Yorker through and through. Explaining how the city's madness helps his sanity, he notes in a bit from comedy album The Prophet: "Nothing can make you feel better than sitting in front of a guy who's whacking off, singing 'Happy Days Are Here Again.'" True. Very, very true.—TL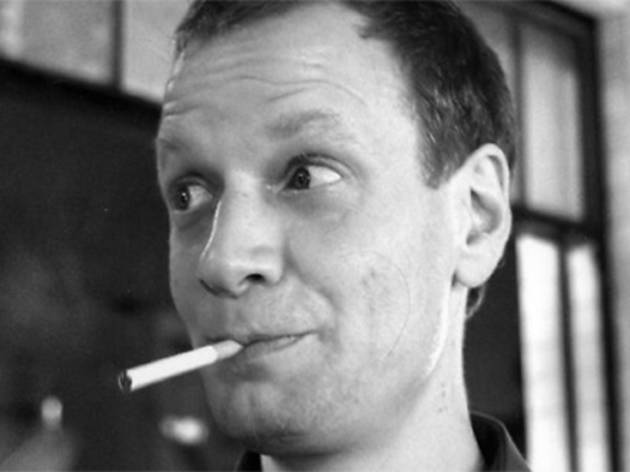 Ben Rosengart
Cartoonist Michael Kupperman transports his readers to another world altogether. In the recurring comic Tales Designed to Thrizzle and book-length parody Mark Twain's Autobiography 1910–2010, Kupperman perverts antiquated cultural signifiers into a jungle of foreplay robots, nut bras and absurd character concoctions such as the Mannister (a man whose superpower is turning into a bannister). Even in his live appearances—during which he occasionally appears as Twain—Kupperman has the same sort of folksy okey-doke quality as his pulpy '50s source material; but make no mistake, there's an uncanny comedy brain teeming underneath his cool exterior.—ML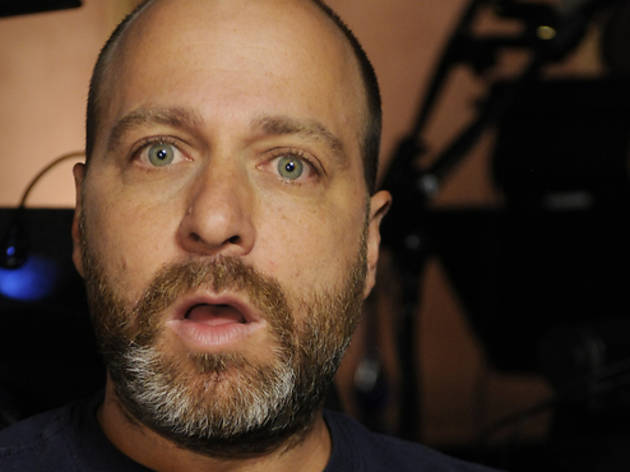 Benjamin has a sarcastic-as-hell comic sensibility and apparent love of pissing people off. (For proof of the latter, check out Comedy Central's Jon Benjamin Has a Van, in which he annoys many a New Yorker going about his or her day.) The comedian, though, is probably most recognizable for his voice-over work; he's lent his unique baritone to solid animated series such as Home Movies, Bob's Burgers and the deservedly popular FX spy spoof Archer.—TL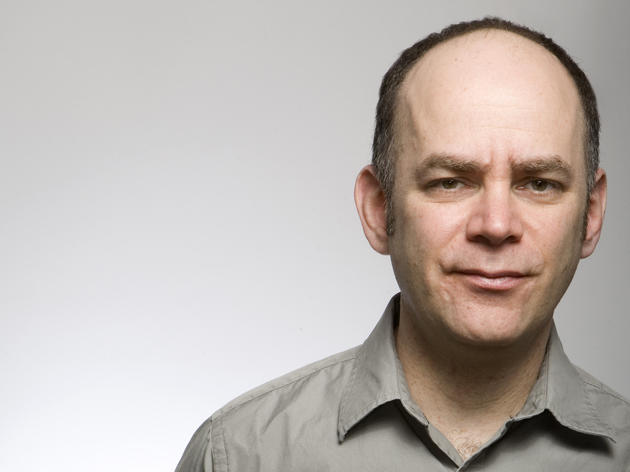 Photograph: Francine Daveta
You might recognize this ever-touring stand-up from comedy-nerd essentials like The Larry Sanders Show and Louie (or from his voice on Dr. Katz, Professional Therapist and Aqua Teen Hunger Force). But trust us, he's best in person. Onstage, Barry delivers economical, wry observations with a likable ease; he can kill in NYC rooms both huge and small.—TL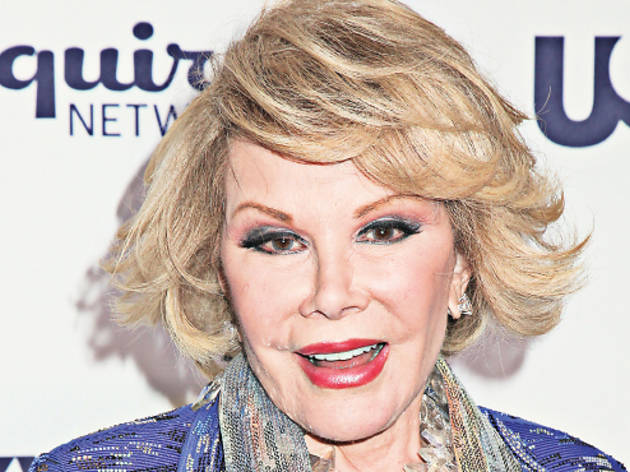 Photograph: Gregory Pace/BEImages
While showing us around her posh Upper East Side pad, the late comedian and TV host hit us with the following zinger: "This is a bag from year one. I think I carried this one around when I was dating Moses." The indefatigable and foul-mouthed stand-up was still manning the mike—and proving her chops—regularly in town until her passing. Make sure to get acquainted with the revealing doc Joan Rivers: A Piece of Work.—TL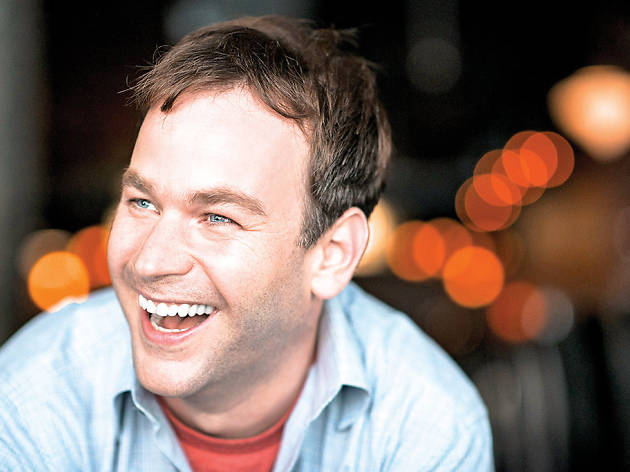 Photograph: Evan Sung
Over the past several years, this Upper West Side–dweller has transformed from a dependable and highly likable stand-up into one of the city's preeminent comedic storytellers. After turning heads with self-deprecating tales on This American Life (check out his hilarious high-school horror story on the episode "Fall Guy"), he cooked up two excellent Off Broadway one-man shows: Sleepwalk With Me Live and My Girlfriend's Boyfriend. Both highlight the strengths of a particularly patient and humble raconteur.—TL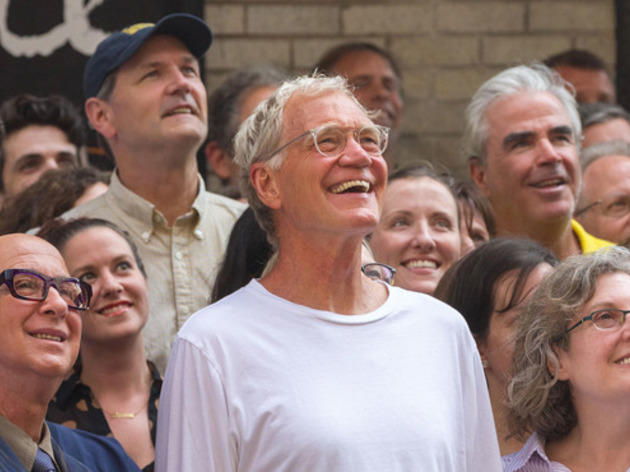 Photograph: MediaPunch Inc/REX USA
To us, Letterman has always seemed like that wry, jaded uncle who we really want to like us. He started Late Show on CBS in the early '90s (after Jay Leno took over The Tonight Show, despite Johnny Carson picking Letterman, then-host of NBC's Late Night, to fill that slot), and this spring, he stepped down to pass the torch to Stephen Colbert, and there's been a late night void in our hearts ever since.—TL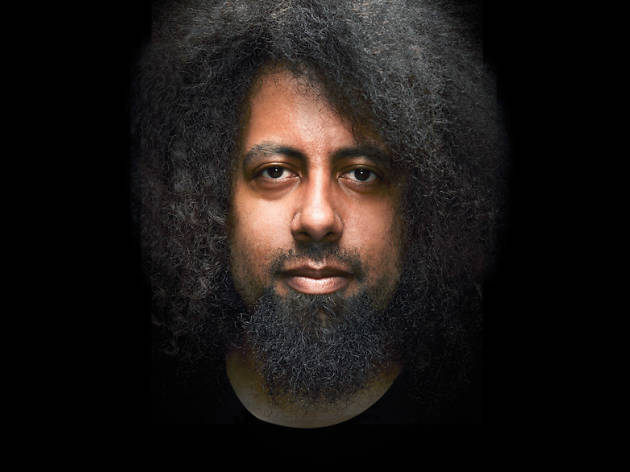 Photograph: Kyle Makrauer
Most people remember their first time seeing Reggie Watts the way they remember a first kiss or a celebrity death: with indelible shock and awe. This funky, freaky dervish, who came up in East Village rooms like Invite Them Up before moving on to bigger gigs like Conan O'Brien's tour and The Secret Policeman's Ball, defies categorization. His grand, twitching Afro, impish spirit and his whirlwind of music, characters and bits—most all of them improvised—make him a unique comic we'll claim as our own until the day he moves to Mars.—ML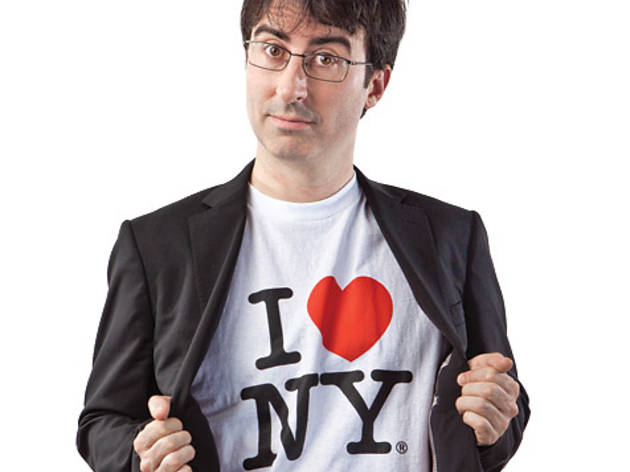 Photograph: Matt Hoyle
Yes, he is very obviously not from New York. However, doesn't that help our argument? Since landing here, Oliver has done nothing but make his mark on the New York comedy scene (and country). First, he entered our homes and hearts on The Daily Show, went on to make John Oliver's New York Stand Up Show and now we catch him weekly making some sense of the world on his hit HBO series, Last Week Tonight.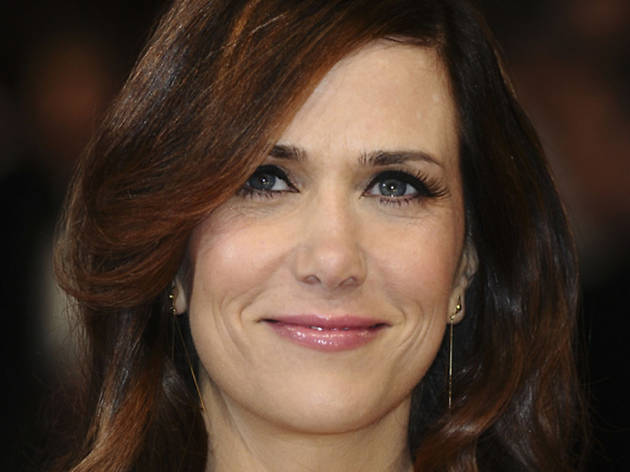 We dare you to not crack a smile whenever Wiig hits the screen. During her tenure on SNL, her weird, eccentric characters (half of the ill-prepared singing duo Garth & Kat) and impressions (Lana Del Ray, Michele Bachmann) typically killed. She has shown even more promise on the silver screen, though, stealing scenes in every film she's in: bit parts (Knocked Up), secondary roles (MacGruber) and leads (Bridesmaids, the surprise commercial hit that she cowrote). She will also star in Paul Feig's Ghostbusters reboot in 2016.—TL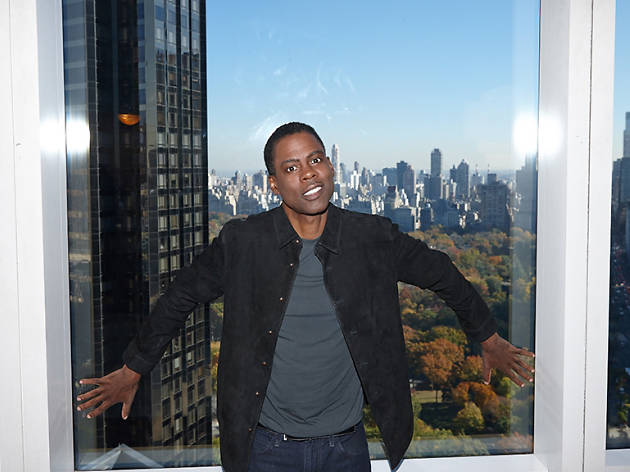 This Brooklyn-born comic didn't reinvent the wheel when he became a stand-up; he worked hard, followed in the footsteps of heroes like George Carlin and Richard Pryor and honed his style until it was unmistakable. Rough but friendly, Rock continues to hit familiar premises (men and women, black and white) while crafting memorable, highly quotable and painfully true punch lines. (Since 1996, we've never been able to think about platonic friendship with a woman as anything more than "a dick in a glass case.") Though his last HBO special, Kill the Messenger, came out a few years ago, he's perennially working on something and still drops by the Comedy Cellar to try out his set. He has also written, directed and starred in his own feature film, Top Five.—ML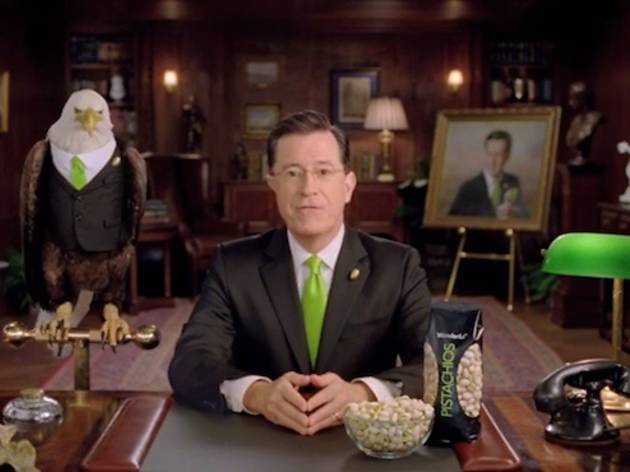 Still via YouTube
"If you're an act, then what am I?" Stephen Colbert posed this question to Bill O'Reilly in a 2007 episode of The Colbert Report, and it encapsulates the Comedy Central vet's appeal. With his portrayal of the bloviating, over-the-top "Stephen Colbert," the real Colbert deftly calls attention to the absurdity of the 24-hour news cycle—both the talking heads that dominate it and what is actually deemed "news" these days. (His very public creation and manipulation of his own Super PAC, for example, memorably flouted asinine campaign finance regulations and any party officials playing along—all while legitimately participating in the political process.) His infamous speech at the 2006 White House Correspondents' Dinner, during which he essentially called then-president George W. Bush a boob to his face, remains a master class in political satire. We can't wait to see what's in store next since Colbert has inherited Late Night from Letterman.—AP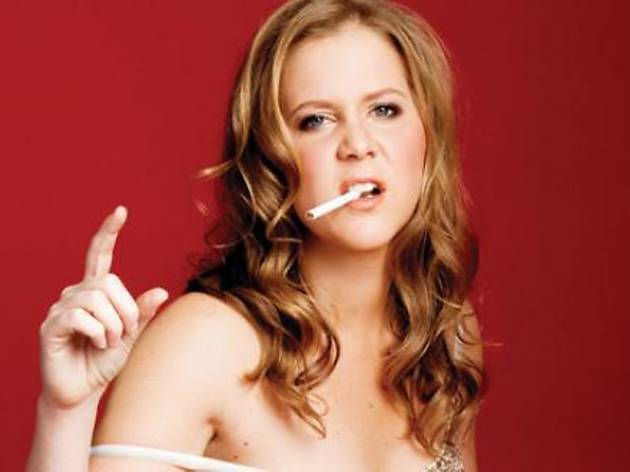 The quickly rising stand-up and actor recently became huge following the success of her Comedy Central sketch series, Inside Amy Schumer, some killer specials and the release of her Judd Apatow–directed feature film, Trainwreck. If you're still unsure about her, Jennifer Lawrence is a fan (and friend), so there is officially no reason you shouldn't be watching everything she's ever done.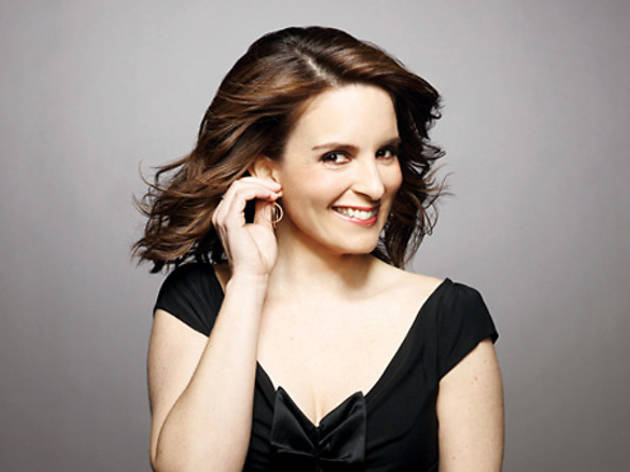 Photograph: Art Streiber/Getty Images
SNL's former head writer (the show's first woman in that position) is almost universally adored, and for good reason: In addition to Fey's status as a iconic writer and producer, her Liz Lemon character on 30 Rock captures a sort of goofy, quirky, independent everywoman that was sorely missing from television, and her hardworking, down-to-earth demeanor (cutting her teeth at Chicago's Second City in the '90s, seeming refreshingly relatable in interviews) only amps up her charm.—TL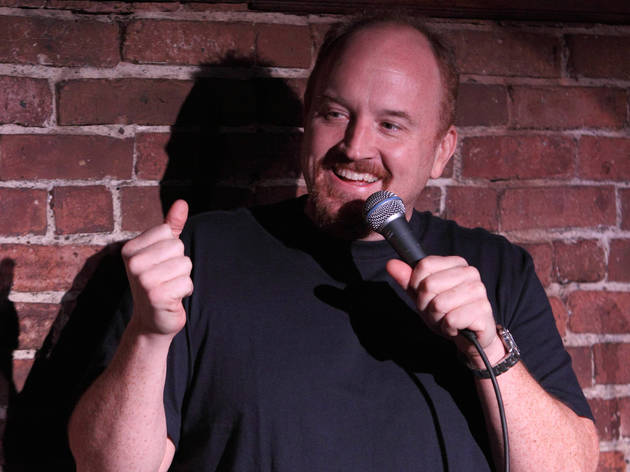 Photograph: Eric Leibowitz/FX
Let's confirm what any city denizen with eyes, ears and even a vague semblance of consciousness knows: C.K. is the hottest and most prolific comic of the last several years. Add up the headlining gigs at MSG, his remarkably sad and funny FX series, Louie (on which he performs almost every task imaginable), and the cool million he made selling his last special online for $5, and you'll see that the man's act has developed into an undeniable force, matching a smart and naturally dark outlook with brutally honest confessions that appeal to the muzzled misanthrope bound up in each of us. Success hasn't dispelled the dark cloud so far, so here's hoping C.K. can retain those essential New York qualities of nihilism, resilience and begrudging affection.—ML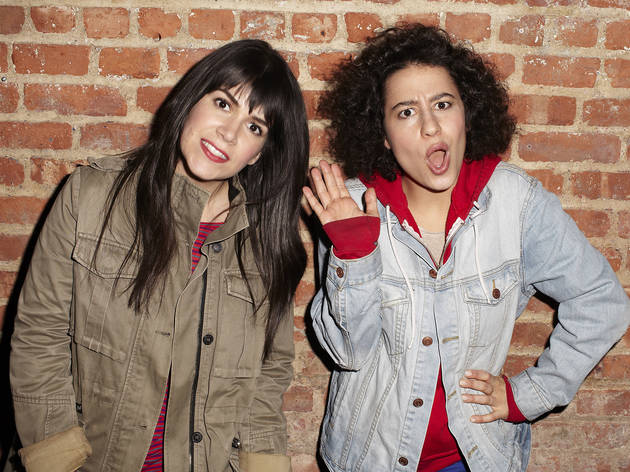 Photograph: Lane Savage
48. Ilana Glazer and Abbi Jacobson of Broad City
The Upright Citizens Brigade outcasts, Ilana Glazer and Abbi Jacobson, have successfully turned their eccentric brand of humor into a hit Comedy Central series, making them one of New York's most in-demand comedy duos. Their series, Broad City, captures every excruciating New York moment: From having your clothes rejected at Buffalo Exchange to not having an air conditioner, the two besties never miss a beat.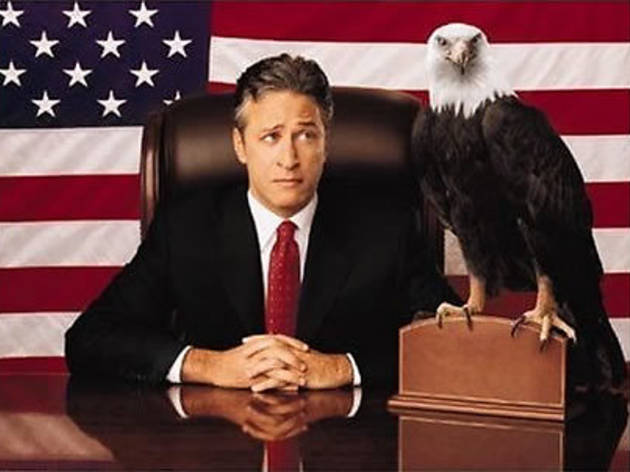 The former host of The Daily Show, Stewart deserves huge props for raising the bar of late night television. Not only was he able to keep the archaic platform of late night television relevant with the kids, but over the past 16 years, he was able to keep his show constantly funny and significant as ever. During his tenure, The Daily Show has become an ace career booster: Stewart's ability to both draw out laughs from potentially dry interviews with scientists and political analysts, and distill the cable-news media circus into clear, entertaining bits, remains unmatched.—TL