Heads up! We're working hard to be accurate – but these are unusual times, so please always check before heading out.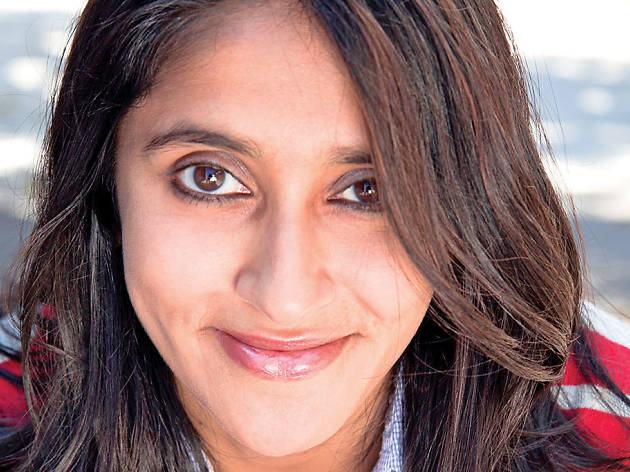 Aparna Nancherla talks about her new album and crafting the perfect tweet
Get to know the stand-up who's quietly taking over the New York comedy scene
In a medium where people tend to have to shout to get themselves noticed, Aparna Nancherla has gone the other way entirely, carving out a niche with her beautifully laid-back delivery. Despite her calm demeanor, she's an incredibly dedicated comic, performing relentlessly at comedy shows and clubs all over the city (including our own Time Out New York comedy showcase), and we're excited to see what will make it onto her first album when she tapes at Union Hall this week.

What can we expect from your album recording?
Considering this is my first album, it's definitely going to be all the classics. And I am using a very loose definition of the word classics—sorry, ancient Greeks. My mother asked if my album is mostly going to be music, so I think everyone is allowed to have different expectations.

There are two tapings—one at 7:30, one at 9:30. Will the album be a mix of both?
Yes, I don't want to put too much pressure on either audience, they have enough to deal with.

Your onstage style is incredibly laid-back. Did you always look that relaxed onstage?
I know I seem relaxed onstage, but I assure you my brain begs to differ. Thanks, anxiety!

You've opened for some of the biggest comics in the business—Tig Notaro, Dave Attell, John Oliver.… How does it feel when people like that approach you?
It's always a huge honor; getting the opportunity to see your heroes do comedy is always both humbling and very inspiring. It most often shows that even those at the tippy top are still showing up and putting in the work.

You were a writer on Totally Biased with W. Kamau Bell. How tough is it to write for a topical show that tapes on the day of broadcast?
The hardest factor is the time crunch. But that being said, it forces you to find what's strongest and funniest and run with it. This leads to both hits and misses, but it's the nature of the beast. Stand-up is actually great preparation for not landing every joke.

Your Twitter feed is magnificent. What's the key to crafting a good tweet?
Dialing down to the essence of a given idea. It's nice to want to overload a tweet with five jokes, but if you can hit one super hard, that generally works better. It's also okay to occasionally write jokes that no one else likes. Eventually, you will find a way to translate the idea to a stronger punch. Patience, tweethopper.

What's been your most popular tweet, and does it bear any relation to your personal favorite?
I think my most popular tweet was, "A handful of almonds is a sensible snack to throw in someone's face & demand where the real snacks are." I actually have no problem with almonds, but I did enjoy all the backlash I received from Big Almond for daring to question them. Personally, I enjoy more absurd tweets rather than straightforward ones. So one of my personal favorites is still, "A walks into a bar and the bartender's like, 'Why the long space?'" It's very silly and wouldn't make sense read out loud, and I kind of love that about it.

Have you ever gotten into an argument over Twitter? If so, what happened and who won?
Anytime you write anything even slightly political on Twitter, someone will usually call you an idiot and then explain why. It's hard to say who wins when usually both people just walk away retaining their viewpoint. I try not to engage in Internet arguments beyond one or two exchanges, because it feels like a vast drain of energy I could be using on a nap. I will fully admit I am sometimes wrong though.

How different is dealing with someone being abusive on Twitter versus dealing with a heckler?
The problem with dealing with Twitter trolls versus hecklers is they can be addressed 24/7 and there's no point at which the "show is over, say goodbye," as Madonna would say. So at some point, you have to make your peace with them. And by make peace, I mean block.
See the show!
The stand-up comedian, popular Twitter personality and writer for the late Totally Biased with W. Kamau Bell records her first comedy album at these two back-to-back shows.