Heads up! We're working hard to be accurate – but these are unusual times, so please always check before heading out.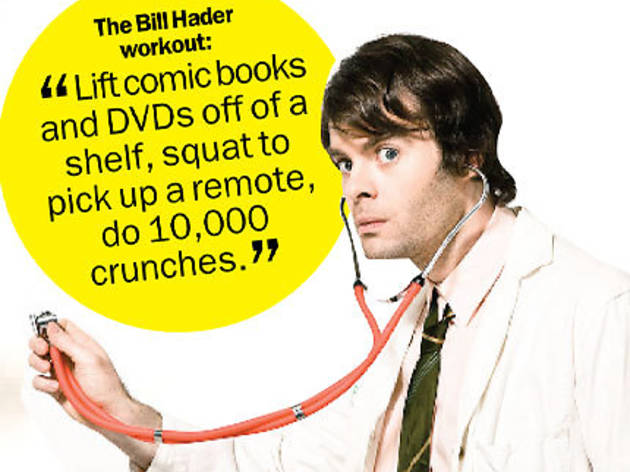 1/4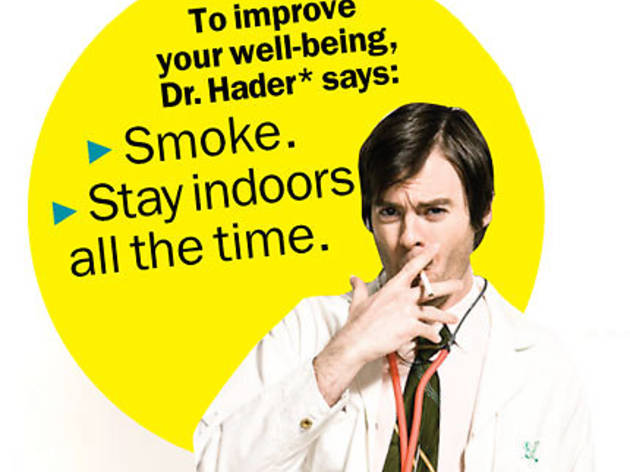 2/4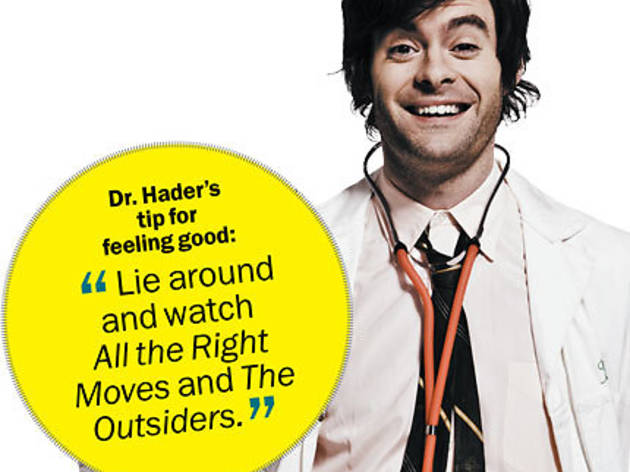 3/4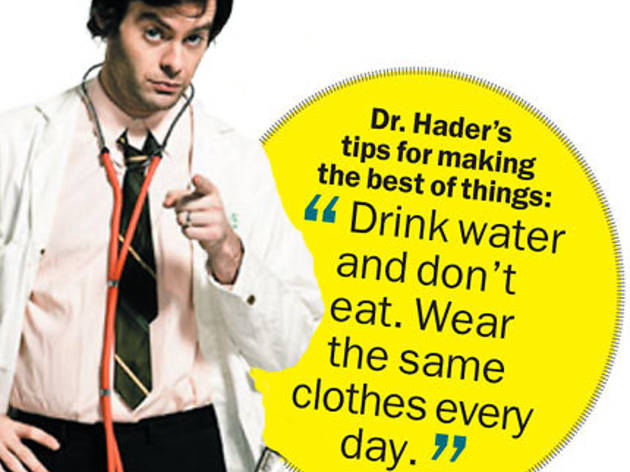 4/4
The Hot Seat: Bill Hader
The SNL hero's summer job is running an amusement park.
Most of us, at some point in our teen years, held down some really, really, really terrible form of employment. On the surface, the theme park at the center of Adventureland (from Superbad director Greg Mottola) looks like just such a minimum-wage hellhole. But under the benevolent supervision of Bobby (Hader), the soon-to-be college students/dropouts working the rigged games learn more than they ever will at the twilled teat of some stodgy Columbia professor. TONY caught up with Hader—also of Saturday Night Live and the Judd Apatow canon—by phone while he and Mottola were driving through Texas during SXSW.
RECOMMENDED: Full list of Hot Seat interviews
Time Out New York: Your cinematic mustache is pretty spectacular. Was that thing real?
Bill Hader: Oh, thank you. No, it was fake. And it froze to my face one night. We shot the movie in October in Pittsburgh and it, uh, froze to my face. So that sucked.
Maybe it was the autocratic facial hair, but I pictured your character as the petty tyrant of Adventureland. That wasn't the case at all.
Greg [Mottola] flew Kristen [Wiig] and I over for exactly a day, to talk about the characters and our relationship and stuff like that. The three of us figured out that it might be more interesting if everyone at Adventureland operates as kind of a good unit.
The film takes place in the summer of '87. What was nine-year-old Bill Hader doing that magical season?
You know what, I remember being on my T-ball team and telling people about Platoon. I was telling kids about Platoon and I remember a mom coming up to my mom and saying, "That's not cool that you're letting your kids watch Platoon," and my mom was like, "Fuck you." [Laughs]
I had a similar experience with RoboCop.
Oh yeah, that was '87. RoboCop, boom. I remember seeing that movie in the theater, when ED-209 goes berserk and starts blowing people away, I kind of freaked out. I was like [In terrified voice], Oh my God, I can't believe that this movie is this violent. So brutal...but great. I went and saw that when I totally wasn't supposed to. I bought a ticket for Land Before Time or something, and then went in to see RoboCop.
What's the weirdest summer job you ever had?
Well, I worked at a movie theater in Tempe, Arizona, when I went to community college there. And I got fired because a sorority had rented out a theater to watch Titanic, and they were being really rude to me while they were waiting for the movie. So as I tore their tickets, I told them the end of the movie. I was like, "The boat sinks. Leo dies at the end." And they were like, "No, he doesn't die." I said, "No, you think he's asleep, but he's actually frozen." And then I was like, "The old lady is Kate Winslet, and she has the diamond thing or whatever, and she throws it into the water and Bill Paxton never gets it, so fuck you!" And then my boss came over and I was like, "I'm fired, aren't I?"
Great way to go out, though. I was surprised to learn that your costar Jesse Eisenberg is in his midtwenties. He looks like he's 12.
Jesse still looks pretty manly at the end of the movie with his shirt off, don't you think? Ladies like him. With his shirt off, you're like, Oh, Patrick Swayze, Dirty Dancing. Another 1987 thing.
Who better embodies today's awkward sensitive type: Eisenberg or your Superbad costar Michael Cera?
They're both pretty good. I don't know, let me ask Greg. [To Mottola] Hey, Greg, do you think there's any difference between Jesse and Michael? [To me] Yeah, it's quite an awkward-off between the two of them. Greg's directed both of them, so I'm trying to figure out what he thinks. He says Michael isn't as manic as Jesse is. Maybe.
I picture your boy Judd Apatow having his own theme park, not unlike Adventureland. Or even Cartmanland. How's your gig on South Park going, anyway?
Well, it's really Trey and Matt who kind of write everything, and you're just in the room kind of helping them. Basically, I'm friends with them and they're just nice enough to invite me into the room and let me goof around. It's like a dream come true. And yeah, I think he is working on his own theme park. It'll be called Apatown.
Adventureland opens Apr 3.
You might also like
See more Hot Seat
See more in Film
See more in Comedy