Heads up! We're working hard to be accurate – but these are unusual times, so please always check before heading out.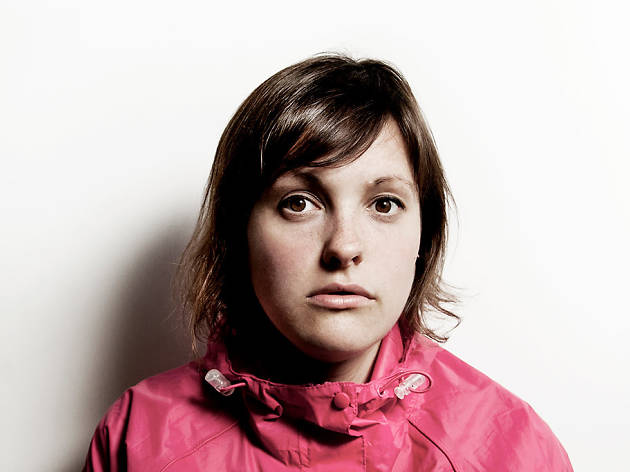 British stand-up Josie Long talks comedy, New York and the Olympics
Clever Londoner Josie Long brings her gratitude and glee with her hilarious new stand-up show Cara Josephine
Perfoming in comedy clubs since the age of 14, the giddy and often political Long has been active on the international comedy scene for some time—she won the BBC New Comedy Award at 17 and has been nominated for Edinburgh Comedy Award for Best Show three times. Her stand-up comedy hour, which is named for her niece, delves into material both personal and universal, including a rough break-up, love for her family and Quaker porn.

You've done a handful of gigs in New York in the past. What has been your experience with New York City audiences thus far?
I have idealized expectations of Americans, especially New Yorkers. I think, "They're so urbane, they read nothing but really dry, 10,000-word articles and spend their weekends eating brunch in art galleries. They're so much better than I am." That said, I found the audiences really warm and welcoming and, sometimes, positively raucous. The first time I came over, someone on the street yelled, "What the fuck is she so happy about?" It's true, I'm so excited when I'm there.

You've been touring this solo show since last year. How do you keep the material fresh?
It's a weird thing, actually. Shows during my first months may have felt a little more detached as I wondered, What's the next bit? What's the transition here? Now, even though the emotions behind it aren't as raw, if you are being honest about things and how they affect you, talking about them is a weird kind of conjuring. It brings you back to where you were when you wrote it.

What kind of hopes do you have for this run of shows in New York?
Just a 15-movie deal from Hollywood. Oh, and I'd like to be one of the Democratic candidates for president. I don't need to win the election, just a couple of the primaries. And represent the U.S. at the Olympics.

Ooh! Any sport in particular you'd want to wear the American flag for? Bobsled, perhaps?
Wherever there are vacancies; I don't want to be a prick. Truly, though, I have no expectations. All I can do is the same thing I've done in the past: keep plugging away at it. I just love performing. I recently did a tour from the back of a van. We went to town centers of deprived places with no planning and no permission and performed for teenagers and homeless people. The experience gave me this weird sense that, Aw, fuck it, you can do stand-up anywhere and for anyone.
See the show!
A darling of the U.K. comedy scene, Long has made huge waves across the Atlantic with her blend of sunny enthusiasm and intellect that always manages to score belly laughs. Here she brings "Cara Josephine," which was the best-reviewed comedy show at the Edinburgh Festival Fringe in 2014, to New York after sold-out shows in London and Australia.