Comedian Bobcat Goldthwait is back—and he wants to scare you
The comedy wild man doesn't like found-footage films, but that didn't stop him from making one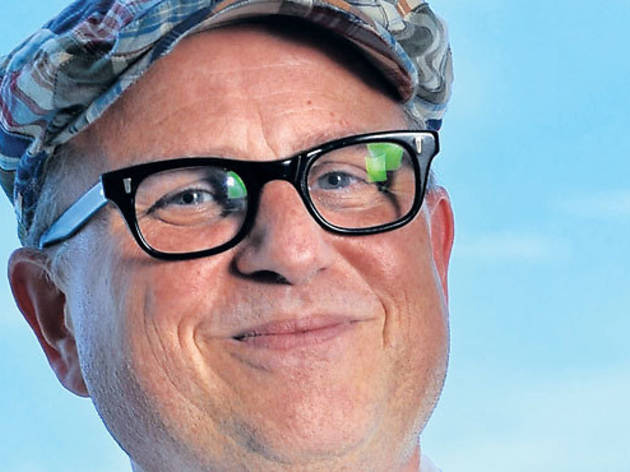 Police Academy
franchise, his unhinged talk-show appearances during the early '90s and
that
voice. But he's also a director of some daring, who's lent his talents to
television
(
Jimmy Kimmel Live!, Chappelle's Show, The Man Show
) and movies (the darkly quirky
Shakes the Clown, Windy City Heat
and
God Bless America
). His latest effort is the suspense-
horror
–found-footage film
Willow Creek
, about a couple's search for Bigfoot; Kimmel has dubbed it
"Scary and the Hendersons."

"I'm not even a fan of them," Goldthwait says of found-footage movies. "I always try to figure out, Who's the ghoul that found this footage and said, 'I'm sorry your family got raped and killed, but if I recut this, I think it would be a tremendous picture'?" Now Goldthwait walks among the ghouls. Already into his next film—
Call Me Lucky
, a documentary about comedian Barry Crimmins—he's returning to his stand-up roots for two nights this week at Gotham Comedy Club. "My life is really strange," he says. "I'll leave Sundance, where I have a movie playing, to go play an Indian casino. It helps with my perspective on my overall importance as a filmmaker."
He also recently produced Morgan Murphy's Netflix special,
Irish Goodbye
; directed Patton Oswalt's
Tragedy Plus Comedy Equals Time
for Comedy Central; and is helming season two of IFC's
Maron
, which premieres Thursday 8.
"I like working with comics because we speak shorthand," says Goldthwait. "I try to act as a buffer. All the dumb questions come to me, hopefully, so they can just concentrate on performing and doing a good job."
Bobcat Goldthwait headlines Gotham Comedy Club Fri 9 and Sat 10.
Willow Creek
opens at IFC Center June 6.