Heads up! We're working hard to be accurate – but these are unusual times, so please always check before heading out.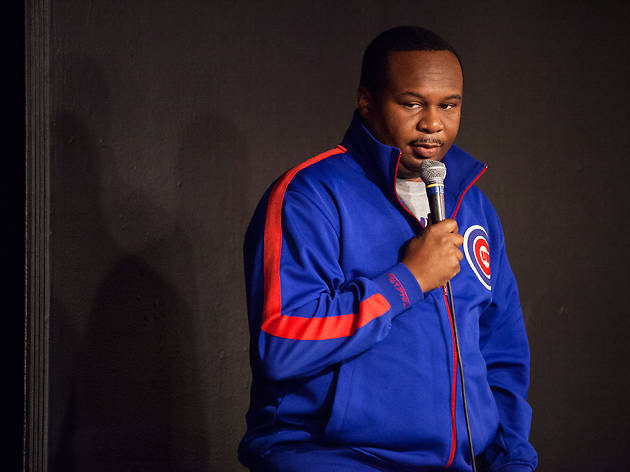 Comedian Roy Wood Jr. tells us about The Daily Show and Ben Carson's Popeyes order
The Daily Show correspondent may be new to the show and NYC, but he's an experienced—and hilarious—stand-up
This Thanksgiving in NYC we're feeling thankful for Roy Wood Jr: With heavy-hitting jokes and take-no-bullshit deadpan, Wood is quickly earning a spot as a top contributor to The Daily Show. Before moving to New York a few months ago the Birmingham, Alabama native was best known for his three-season stint on Last Comic Standing (he finished third in the seventh season) and his role on TBS's Sullivan & Son. With over 15 years of experience as a stand-up, many of which he spent touring the Midwest and South, Wood should feel at ease headlining at Gotham Comedy Club, one of the best comedy clubs in New York, this November.

How has your stand-up changed since your days as a road comic?
I'm older; I've had enough things go wrong in life to give me something to complain about. So much of my stand-up is rooted in talking about the stuff that annoys me—not really stuff that we should be worried about as a country. I'm having trouble figuring out the subway. I literally just get on the train and follow people. I go, "This must be my stop—there are a lot of people getting off here."

Some people complain about Last Comic Standing—comedy is so subjective. What do you think, as a former contestant?
People overlook the fact that Last Comic Standing keeps stand-up comedy relevant in this country: Americans are more inclined to watch something if they know someone's heart is going to get ripped out. If you just had a cooking show where there are three people cooking, nobody cares, but the moment you call it Chopped, you know someone is going to be devastated. If NBC had a show called Comedians: Trust Us, They're Funny, You Haven't Heard of a Lot of Them, but Trust Us on Thursdays after The Player, nobody would watch it.

Have you become a news and politics junkie since you got The Daily Show gig?
Yeah, not only am I reading the newspaper, but I find myself watching BBC and Al Jazeera America, so I can be more aware of global issues. But for me, it's bigger than knowing about a lot of things—it's learning more about what I already know. If I hear Ben Carson almost got robbed at Popeyes I say, "Okay, fine. What did he order? What kind of president am I dealing with? Is he a mashed potato guy? Or is he a biscuit with green beans?" I'm inclined to try to dig deeper.

So what was your final verdict on Ben Carson's order?
He strikes me as just two wings and a biscuit.
See the show!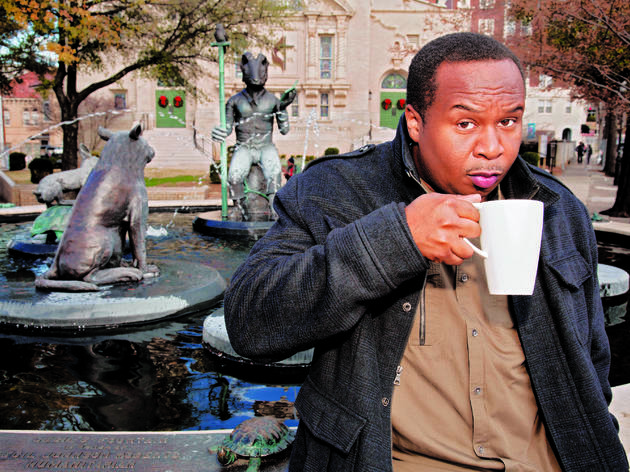 In his stand-up and several albumsof prank phone calls, Roy Wood, Jr. skips across cultural, racial and social boundaries with a vigor that has made him a fixture on late-night talk shows, including The Late Show with David Letterman and Chelsea Lately. Nowadays, you're likely to recognize him for his turn as one of the best new faces to The Daily Show, where he's a correspondent.