Heads up! We're working hard to be accurate – but these are unusual times, so please always check before heading out.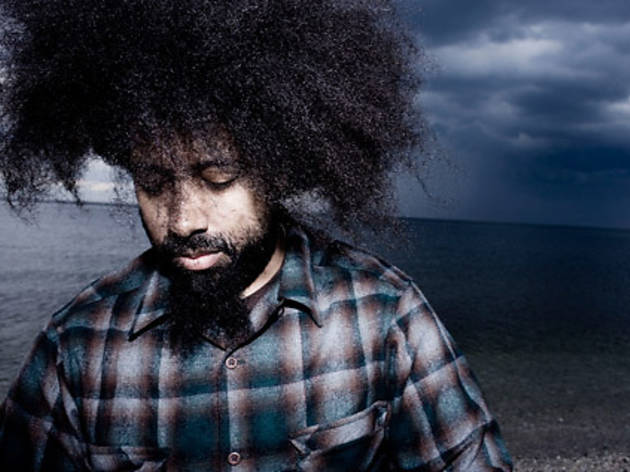 1/6
Photograph: Noah Kalina
Reggie Watts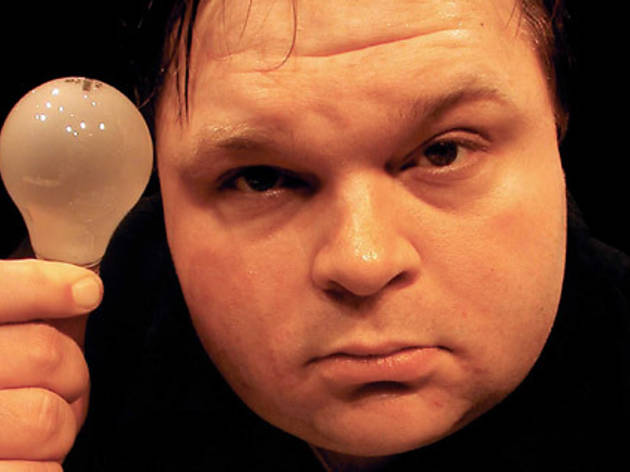 2/6
Mike Daisey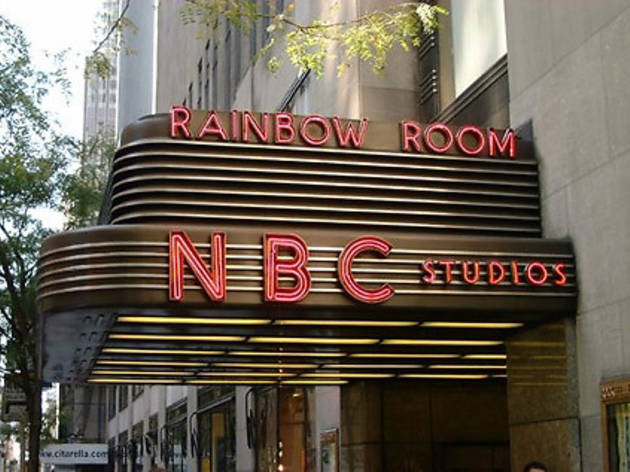 3/6
Photograph: NBC Studios
Standing in line for Saturday Night Live tickets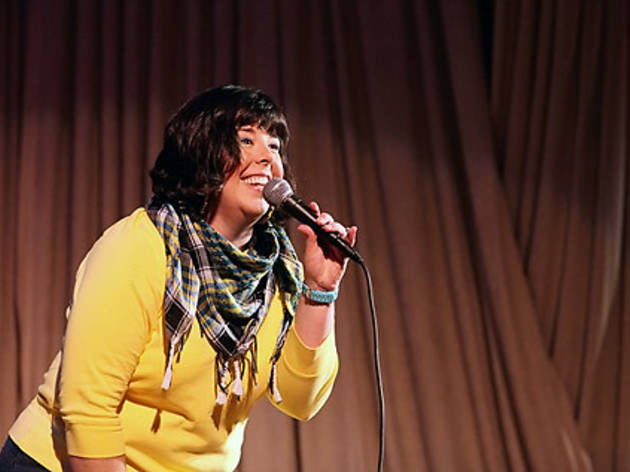 4/6
Photograph: Mindy Tucker
Carolyn Castiglia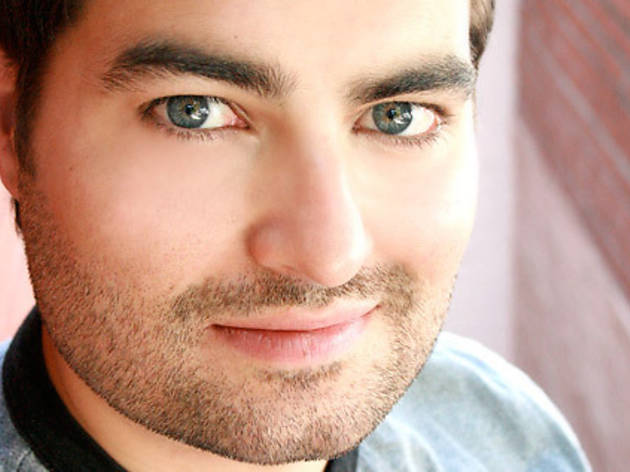 5/6
Sean Patton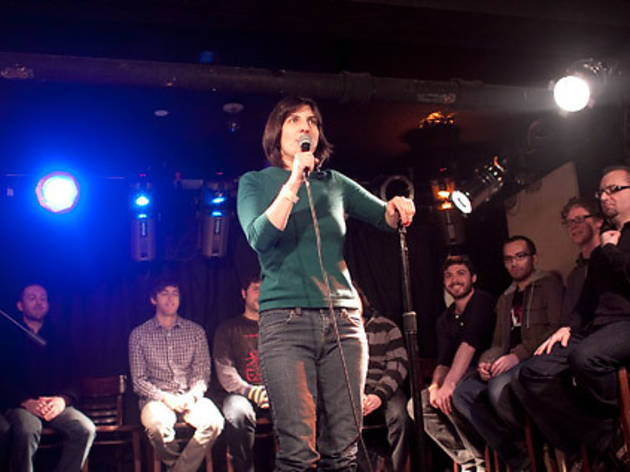 6/6
Photograph: Maryanne Ventrice
Claudia Cogan at 50 First Jokes
Essential New York: Comedy
Reggie WattsThe characters, songs and absurd bits of buffoonery that make up Watts's performances are like a transmissions from another planet. With bits...
Reggie Watts
The characters, songs and absurd bits of buffoonery that make up Watts's performances are like a transmissions from another planet. With bits including jokes delivered in squirrel chatter, improvised ballads about leprechauns and three-minute-long attempts to snap a mike into a mike stand, his gigs are unlike those of any other comedian. Even extraordinarily jaded crowds ditch their expectations and surrender to his sometimes-disorienting but always-hilarious displays. Highline Ballroom, 431 W 16th St between Ninth and Tenth Aves (212-414-5994, highlineballroom.com). Dec 17 at 8:30; $20.

Standing in line for Saturday Night Live tickets
Few New York City experiences merit waiting in a daylong line. Securing standby tickets for a taping of Saturday Night Live is one that does. Each week, hopefuls and tourists who didn't win tickets during the annual lottery line up outside of 30 Rock at 7am to score first-come, first-served standby vouchers for either the playful dress rehearsal at 8pm or the real thing at 11:30pm. Tickets are rare, but it's an outing and a bonding experience unto itself. With a bit of luck and the ability to endure a chill, you and your friends may end up a braggable distance from a megastar like Jon Hamm, Zach Galifianakis or Drew Barrymore. 30 Rockefeller Plaza at 49th St, under the NBC Studios marquee (212-664-3056, nbc.com/tickets). Vouchers distributed at 7am on show Saturdays; free.

Mike Daisey
Monologuist Mike Daisey is not just a storyteller: He's an analyst, an interpreter, a master digresser and a comedian. Whether examining a life in the theater or expounding the relative value of a dollar, Daisey rivets his audience with his honest, thoughtful commentary while tossing in enough flourishes to make his natural comic ability shine. It's the combination of his passion and his sense of humor that makes him an invigorating, irrepressible performer. Joe's Pub, 425 Lafayette St between Astor Pl and E 4th St (212-529-8777, joespub.com). Dec 28 at 7pm; $30.

Castlebraid Comedy
When comedian Scott Moran launched the first Castle Braid Comedy Festival this past September, he enticed a great number of New York's rising comic stars—and their fans—to converge over the course of six days. Since then, he's continued to prove his skill for booking talent and bringing audiences to this quirky apartment complex turned artist commune by hosting a weekly show there. Guests should feel right at home, especially when some of the venue's residents come dressed in their pajamas. Castlebraid, 114 Troutman St between Central and Evergreen Aves, Bushwick, Brooklyn (718-449-6554, castlebraid.com). Every Thu 9pm; free.

The New York Comedy Festival
Every November, the New York Comedy Festival floods Manhattan with an embarrassment of riches. While headliners like Louis C.K. and Joel McHale take to Carnegie Hall, stand-up competitions, panel discussions, book signings, benefits and best-of events fill venues from Beacon Theatre to The Town Hall; some shows, like the Upright Citizens Brigade Theatre's Best of Whiplash, are even free. There are only a couple of cities that have the venues, the clout and the fans to draw the diverse and talented lineups that make up the NYCF, but why would you want to live in Montreal? Venues and prices vary; see nycomedyfestival.com for details. Through Nov 7.

50 First Jokes
Every January, stand-ups Claudia Cogan and John F. O'Donnell harness the excitement and potential of the new year by asking 50 comics to tell the first jokes they've written since the calendar kicked over. Each participant gets two minutes to dazzle audiences and their comedic compatriots before they're asked to relinquish the mike. The show has become the premier annual meet-and-greet in the world of up-and-coming New York comedians, and it offers an intriguing look at future zingers before they're fully shaped and honed. 92YTribeca, 200 Hudson St at Canal St between Desbrosses and Vestry Sts (212-601-1000, 92ytribeca.org). Jan 5 at 8pm; $12.

Klusterphuk
Long Island City comedy club The Creek and the Cave is a playground for fresh, young performers as much as it is for pros looking to do something experimental. Recent Chicago transplant Nick Vatterott—among the latter above category— hosts and performs in the monthly Klusterphuk, a clever, communal mash-up of improv and stand-up that reflects Vatterott's brainy, off-kilter disposition. Guests ranging from Team Submarine to Thomas Middleditch join a slowly growing pack of rowdy players onstage, who alternate between scripted and off-the-cuff comedy until the titular ruckus is achieved. The Creek and the Cave, 10-93 Jackson Ave at 49th Ave, Long Island City, Queens (718-706-8783, creeklic.com). Nov 13 at 10pm; free.

Splurge!
Helmed by downtown variety-show regular Carolyn Castiglia, Happy Ending's new monthly comedy night reels in killer lineups featuring Wyatt Cenac, Amy Schumer and other stand-up vets. Given Castiglia's penchant for hip-hop, however, it follows that the bills she assembles also highlight bass-heavy, musically inclined talents such as Snakes and Adira Amram. Guests are allotted eight to ten minutes, and the evening always closes with the MC busting a freestyle of her own. Happy Ending, 302 Broome St between Eldridge and Forsyth Sts (212-334-9676, happyendinglounge.com). Nov 12 at 7:30pm; free.