Heads up! We're working hard to be accurate – but these are unusual times, so please always check before heading out.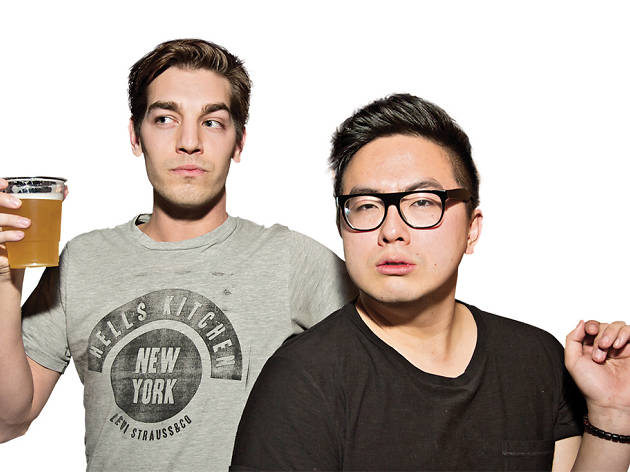 "I Don't Think So, Honey!" with Bowen Yang and Matt Rogers
The hosts of the addictively bitchy podcast Las Culturistas tell us what they've simply had it with in NYC
The pièce de résistance of the pop culture podcast Las Culturistas comes at the end of every episode, when hosts Matt Rogers and Bowen Yang take a minute to say, "I don't think so, honey!" to the pieces of culture that they can't be bothered with. Before their live shows in November, at which more than 50 of NYC's funniest comedians take one minute each with their own rants, the bon vivants give some of the best New York attractions the read.
Las Culturistas tell us what they've simply had it with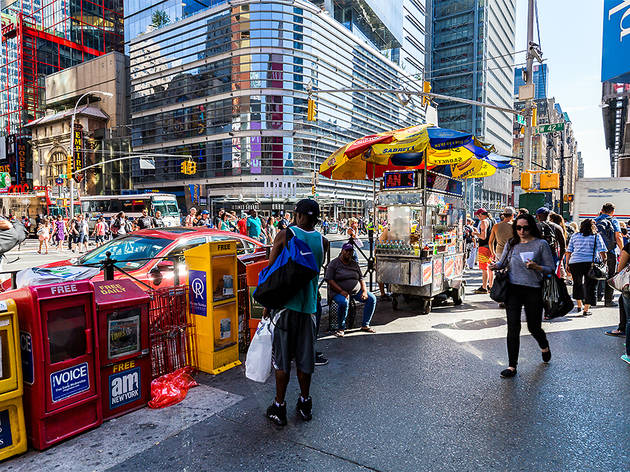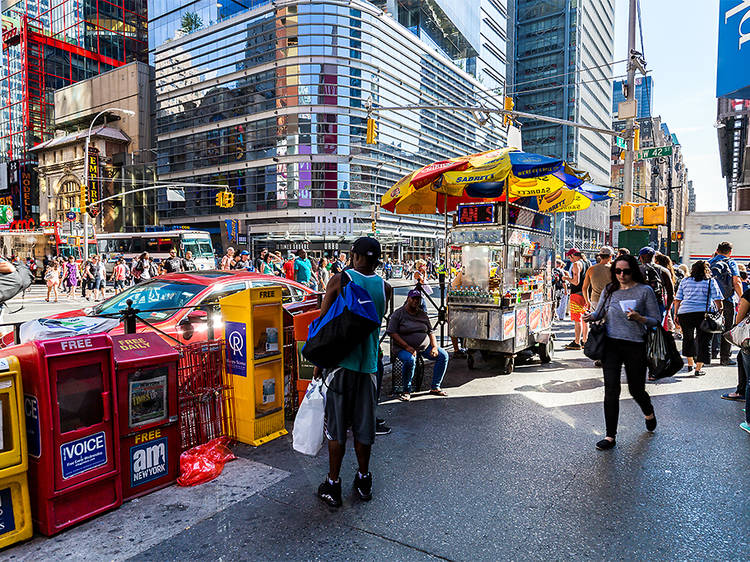 Photograph: Shutterstock/Oscity
Matt: I don't think so honey, Eighth Avenue in Midtown! Bitch, everyone is rude here! If I wanted someone to walk up and interrupt me while I'm trying to live my life, I'd go to the Jekyll and Hyde restaurant, 'cause at least those characters are fun. I've had it with the Port Authority, I've had it with Times Scare, I've had it with the Hearst Tower (girl, figure out your look): I've just had it! Everyone knows the best Avenue is Second Avenue, specifically down by Great Jones, because, girl, they have a 7/11 where it's always empty and the Coke Slurpee tap is always working.
Bowen: And sweetie, if I ever caught myself buying Galaxy S7s in bulk after going to a literal store to watch porn, I would citizen's arrest myself, which is allowed in the lawless squalor of Eighth Avenue. Every time I walk down Eighth I schedule a doctor's appointment to check for tetanus. I don't think so, honey!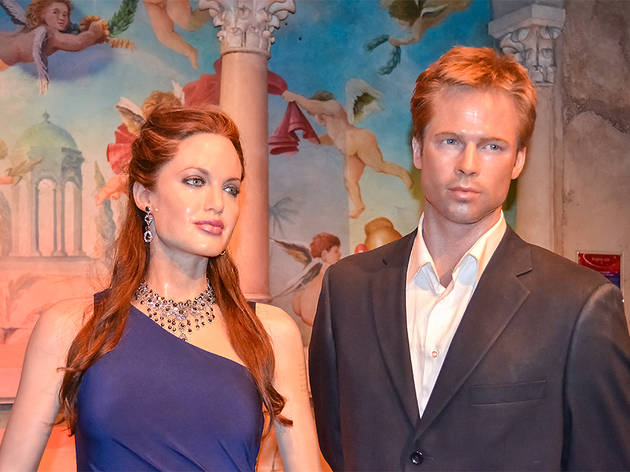 Photograph: Shutterstock/Alina Zamogilnykh
People at Madame Tussauds
Bowen: I don't think so honey, people who touch the wax celebs in Madame Tussauds! Don't you dare smear your filthy suburban fingers on Marilyn Monroe's elbow. Remove your hand or I will remove it from your arm, bitch! You may have just trundled over from Ripley's Believe It Or Not, but what I cannot believe is your flagrant disregard for the personal space to which all wax figures are entitled!
Matt: And also, honey, we see you when make sure no one is looking and you touch Brad Pitt or JLo's butt! You are sexually objectifying these wax human beings and it is not acceptable! I don't think so, honey! When you touch a wax celebrity's butt, you strip them of their dignity! They can not fight back because they are wax! How dare you, honey!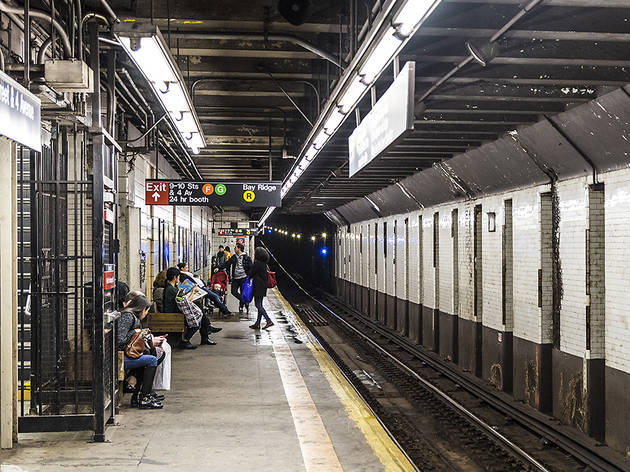 Photograph: Shutterstock/Jorg Hackemann
Subway stations with no countdown clock
Bowen: I don't think so honey, subway stations with no countdown clock! Bitch, I have too many back problems to crane my neck and squint for incoming headlights. How am I supposed to know if I have enough time to read some Flannery O'Connor while I wait? Speaking of which, she should have titled it A Good Subway Station Is Hard to Find with all of this ticker-free foolishness! MTA, you better put your $400 million surplus to good use or I will use it to buy your board members a fire to put under their asses.
Matt: And, MTA, how come you're giving us countdown clock eleganza on some subway lines and not others?! You give me life on the 6 but not the A? It's the only thing that's stopping me from loving the A! Treat all your children with the same love and attention, honey, that's just good parenting! I need information, girl, and until I am provided that info and there's a ticker using a font with bold, pronounced colors letting me know when my trains are rolling up, I'm gonna be bellowing I. DON'T. THINK. SO... HONEY!
See the podcast live!
50 comedians will be granted one minute each to go on a bitchy screed about anything in culture that grinds their gears. Gird your loins, and prepare to memorize many new rules of culture.
Looking for more comedy shows?
Sure, you could stay home and watch the best stand-up comedians' specials, or you could head out to the best comedy clubs in NYC and see some world-class performances in person. Below you'll find our picks of the absolute best shows happening this month, from improv to open mic nights and everything in-between.