Heads up! We're working hard to be accurate – but these are unusual times, so please always check before heading out.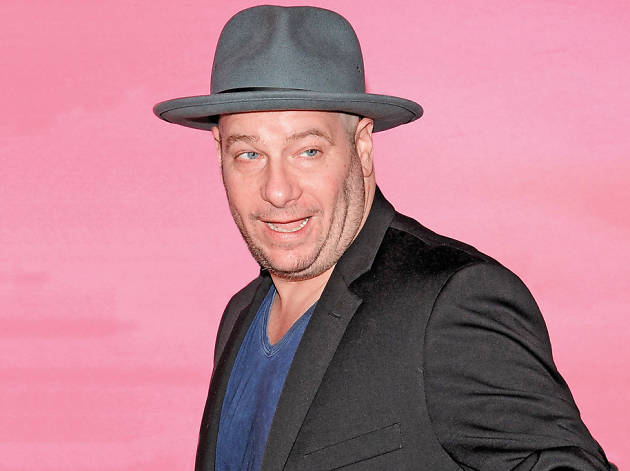 Jeffrey Ross's tips for Valentine's Day victory
Roastmaster General Jeffrey Ross swears by laughing, planning ahead and trying out that other kind of S&M
Though best known for eviscerating everyone in sight at Comedy Central's celebrity roasts, stand-up—and native New Jersey boy—Jeffrey Ross appreciates the value of romance. Follow his simple tips to ensure Valentine's Day success—or, at the least, sidestep disaster. (Then head over to our best date ideas to correct your course).
RECOMMENDED: Find more Valentine's Day ideas in NYC
Tips from the Roastmaster General
We have one day out of the year we're supposed to buy gifts for someone to show them we love them, and we give them candy. You give chocolate to the one person in the world you don't want to get fat. Don't do it. Give them something useful instead. Or buy them a shirt that's one size too small. Maybe it'll be motivational.
It's expected that the guy's going to plan things, and the only real mistake they make is failing to do that. The worst Valentine's Day I had happened because I didn't plan. I got tickets for the theater because I thought it would be romantic, but I didn't find out anything about the show—[David Mamet's campus-rape drama] Oleanna. We went to a play about sexual assault on Valentine's Day. We walked out arguing.
I would love it if a woman made the plans for once. For me, I'm happy as long as there's pot and pussy. Add punch lines to the list, and that rounds it out for me. She should have her own things too. Hopefully one of them is penis.
If a girl goes out with me, she probably knows what I'm about and probably shares that sensibility, so [insult comedy] is a connection for us. I don't care who you are, though: If you can make someone laugh at themselves and their faults, you've got them.
One of the most romantic things you can do is sit on a park bench and speed-roast people who walk by. I like Washington Square Park because there are lots of people, you can see everyone coming and going, and it's a place you're not going to get mugged.
When you're with someone you really like, it doesn't matter where you go. That's the great thing about New York: You can walk a block or two and find something interesting. Even in Times Square. See a show, take a walk, and then head downtown to an S&M club—for spaghetti and meatballs. You know, that kind of place that ties you to a chair and force-feeds you?
I did a show recently and an entire wedding party showed up in their dresses and tuxes. The bride came onstage and everyone had a great time. So, during my upcoming shows at Carolines, I'm going to do something I've never done before—ask couples onstage and speed-roast them. If you can run that gauntlet and laugh together, you'll be stronger. And don't worry, I won't be the one to break you up: My show is nothing but sex, drugs and rock & roll.
See the show!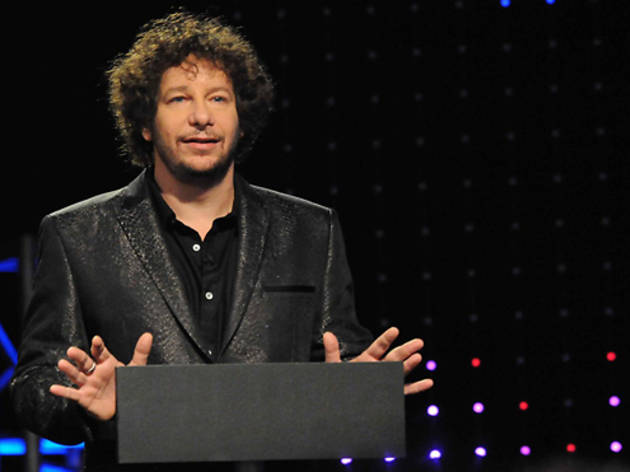 Having presided over roasts of celebrities ranging from Flavor Flav to Joan Rivers, the Roastmaster General has also hacked his way into other media with a book (I Only Roast the Ones I Love) and a DVD (No Offense: Live from New Jersey). Onstage, his desire to eviscerate remains, even as he launches his arrows at a larger number of targets.