Heads up! We're working hard to be accurate – but these are unusual times, so please always check before heading out.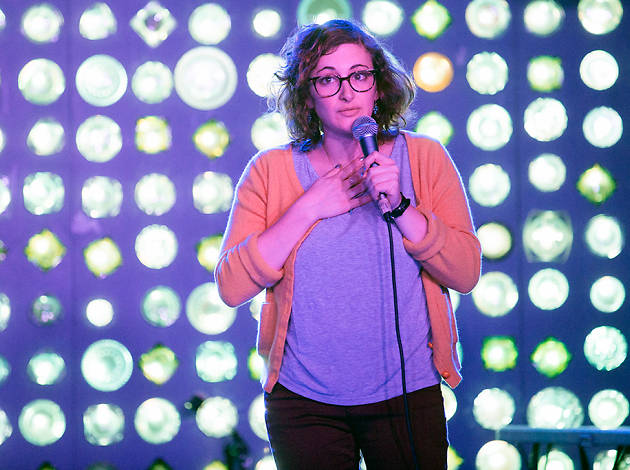 Jo Firestone is the hardest working comedian in New York
Jo puts on dozens of original shows, performs every night, and has a day job—but still thinks she isn't doing enough
If you attend comedy shows even semiregularly, chances are you've seen New Yorker Jo Firestone killing it this year. She's seemingly everywhere—hosting Punderdome 3000 alongside her Rodney Dangerfield–impersonating father, channeling middle schoolers in Ridgefield Middle School Talent Nite and pitting lushes against each other in Drunk Debates. (Oh, and if that's not enough, she holds a day job as a consulting producer on The Chris Gethard Show and hosts a weekly radio segment called Dr. Gameshow on WFMU.) And that's really not even the tip of the iceberg.
"I get up at 7:30am and get ready for work," says Firestone, whose ambling, subdued, self-deprecating delivery can't help but make you smile. "I work at The Chris Gethard Show until about 6pm and then run to do one or two shows. I'll get home around 1am, then I do some work until 2am, and then I go to sleep." Feeling like an underachiever yet?
Originally from St. Louis, Firestone got into comedy during college at Wesleyan, touring the country with her pal Dylan Marron (Every Single Word) with their original show until they ran out of money. Marron eventually convinced her to move to New York in 2009, and she spent her first year in the city like many transplants do: lonely. "I didn't leave my apartment for a while—I watched Pretty Little Liars," she says. "I'm so impressed by comedians who can just come up and perform every night, and when I ask them when they moved here, they're like, 'Yesterday.' It took me so long to feel ready to perform here."
She took improv classes at Upright Citizens Brigade and Peoples Improv Theater, did open mics and slowly started putting on shows. A writer from The New Yorker just happened to see her pun competition show Punderdome 3000 at Park Slope's now-shuttered Southpaw, and suddenly she had an audience.
Firestone's choice show to attend throughout her first year in New York was UCB's Whiplash, a fan favorite that often sees huge celebrity drop-ins. "I'd sit on the ground just soaking it all in—these incredible comedians," she says. "It all felt really far away, and at the same time, just by moving to New York, I was physically so much closer to it than I ever had been in Missouri. About five years and a thousand comedy shows later, I got a text from Jeremy Levenbach asking me if I could do a spot at Whiplash that night. There's never that moment when someone says, 'You've made it.' That night I got paid in two beers, but it felt like progress."
See the show!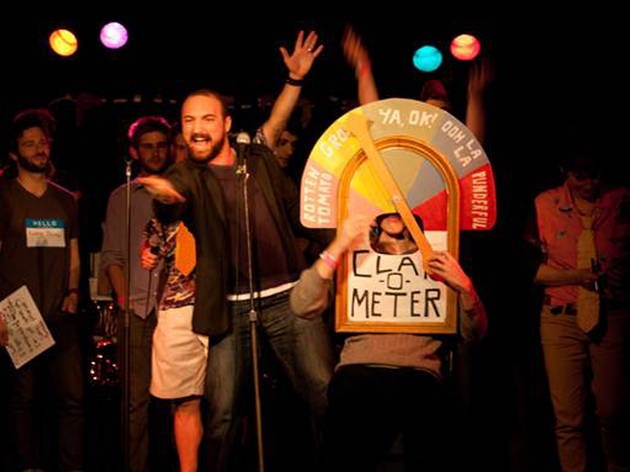 Jo Firestone and her Rodney Dangerfield impersonator father, Fred, host this beloved competition, in which the first 18 individuals or duos to sign up at the door attempt to pun-up each other's spontaneously produced word-play. Winners are determined by a "human clap-o-meter" and go home with a kitchen appliance.