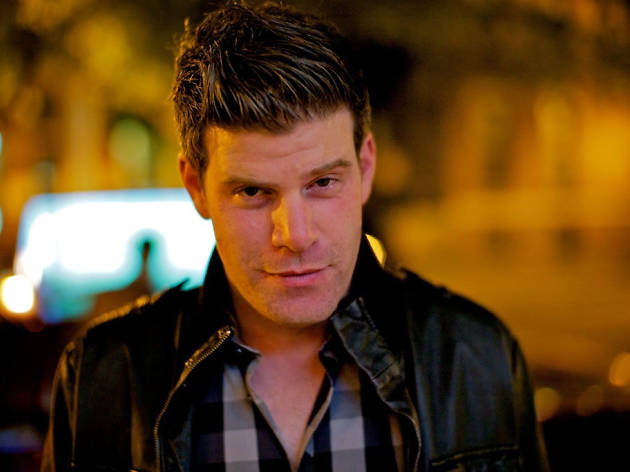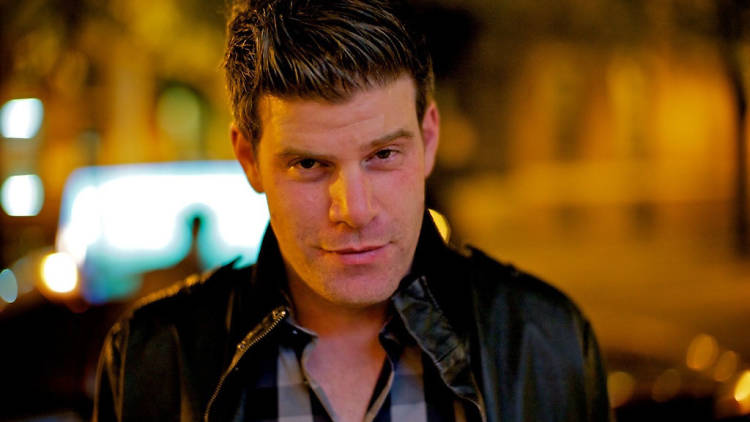 Steve Rannazzisi interview: 'People asking for fantasy football advice is my nightmare'
The League's Kevin MacArthur talks stand-up, Shivakamini and how he nearly became Ruxin
Fall in NYC
is on the way out and the
New York Comedy Festival
is over, but don't worry, there's still great stuff going on in town. This weekend, having wrapped his sixth successful season of
The League
, Steve Rannazzisi is sharing his brand of exasperated, self-deprecating humor at
Carolines on Broadway
.
For fans of The League who've never seen you doing stand-up, what should they expect from your show?
There are tons of
League
fans who come to the shows and I do obviously talk about it, but it's not going to be an hour of Kevin MacArthur. I don't want people to be disappointed when they get there, like, "Wait a minute, why isn't Jenny there?" But I am a married guy with kids in real life, so I speak about that.
Were all the characters in The League based on the cast?
No – the show wasn't cast around me. Jeff [Schaffer] and Jackie [Marcus Schaffer], the creators, when they envisioned the show they met with Nick [Kroll, who plays Ruxin] and Paul [Scheer, who plays Andre] about those two characters, but Jon Lajoie [who plays Taco] was the first person attached to the show. They were talking to Mark [Duplass, who plays Pete] and Katie [Aselton, who plays Jenny] about doing Kevin and Jenny, because they're married in real life so they have great chemistry. When they were getting things together, I went in and read for [the part of] Ruxin.
The idea of you playing Ruxin seems so bizarre now.
Yeah! Nick and I were always auditioning for the same roles; it was natural to switch from one to the other.
Despite all the horrible stuff on the show, you do manage to inject a sort of sweetness into the character of Kevin.
Yeah, I hope so. Well, I take that back. There is no sweetness on our entire show, but if, in the barren desert, you can find a granule of sugar, it's probably inside Kevin, in his dead body. That's where you'll find the piece of sugar, in Kevin's dead corpse. And Rodney is probably trying to eat it. The corpse, I mean. Not the sugar.
Comics tend to be pretty competitive people—when you start working on a TV show together, how long does it take to feel like you're working together, rather than competing for laughs?
There was no selfishness, no egos from day one. None of us were coming from anything huge, and none of us knew what this was gonna be. We just knew that we made each other laugh and that we had fun. We just wrapped two days ago, so we're coming off of working together for 70 hours a week for the last five months, and the only way you get through that is if you like the people you work with. That is the most joy we have on the show—we work, we hang out, and we all get along so well.
Do enthusiastic fans like to scream the "Shivakamini Somakandarkram" line at you?
Not daily. People ask for fantasy football advice—that's my nightmare. That's my walking, living nightmare, because I do play fantasy football. Myself and Jeff are the only two people that played before we started doing the show and I'm so bad, I really am. I think I'm good, but I'm not good. We have a league amongst ourselves on the show and I've never won. I've never even come close to winning. It's an embarrassment. So it's tough—it's the bane of my existence, that people think I'm good at fantasy football, that I have knowledge. I'm just guessing like everybody else!
See the show!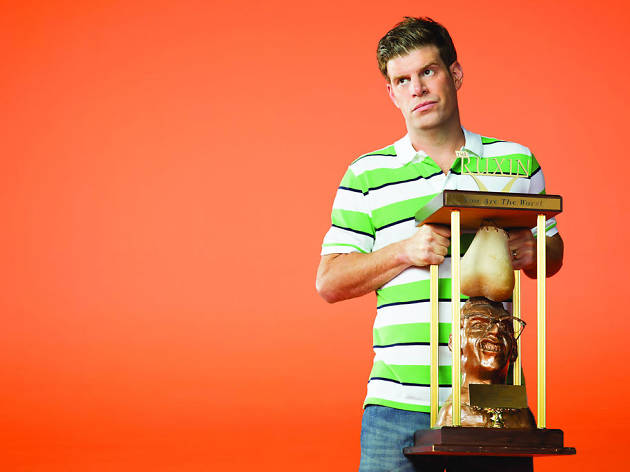 The actor best known as Kevin from FX/FXX's popular fantasy football show, The League, is also a hilarious stand-up that's been featured on Comedy Central's Premium Blend and landed a role on MTV's Punk'd after killing it onstage in front of Ashton Kutcher.