The 10 best comedy shows to see this fall
This fall offers no shortage of amazing comedy shows, but what are the can't-miss performances? Check out our list.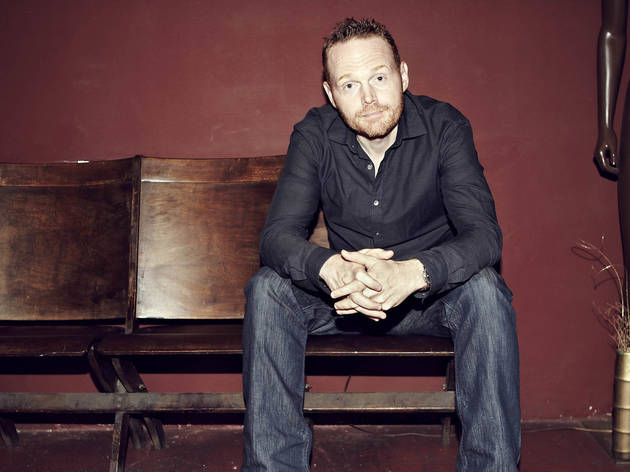 Comedy shows to see this fall
Berlant is one of our favorite comics that are not yet a household name. Her faux-intellectual stage persona is unlike any act. She brilliantly balances keeping us at arm's length with seemingly random ramblings, all while inviting us to join her on the roller coaster that is her imagination.
Read more
The clean comic that's also a comic's comic comes to Radio City Music Hall to tape his new hour special. What makes this one extra special is that Comedy Central will be broadcasting the show live. Maybe if you laugh hard enough, you'll end up on TV. You'll never know until you try.
Read more
He's probably best known for being one of the youngest people to join the cast of SNL or for his set on the Roast of Justin Bieber, but Davidson's roots are in stand-up: He worked at clubs as a teenager. This fall, he headlines a weekend at Carolines on Broadway. You should see him now, before he starts selling out stadiums.
Read more
In the years since the demise of Chappelle's Show, this comic's mystique has grown almost as much as his fans' reverence. He laid low until last year, when his Oddball Festival gigs proved that his incisive mind and delivery had not suffered. Some things are different—he's ripped, and he smokes like a fiend now—but anyone going to this show not just to hear him say, "I'm rich, bitch," will be satisfied.
Read more
The comedian and actor who makes Internet headlines nearly every time he tweets is joining the New York Comedy Festival by sitting down and talking about comedy, life, his addiction to film and more.
Read more
If you haven't been watching Nathan Fielder's Comedy Central series Nathan For You, stop reading now and look it up. The show is a hilarious take on reality shows that feature a business pro giving tips to small businesses. However, with a straight face, he gives them the absolute worst advice. Here, he screens some clips from season three and hangs around to answer questions.
Read more
There isn't enough room to list the veteran comic's credits. She's had her hand in some of the most influential shows for today's comedians, and not to mention, she also continues to be very funny. Why isn't she doing a show on her own? We don't know, but either way, we're excited to see her act and to see whom she finds funny enough to bring along.
Read more
The comedian, who romps around the stage commenting on everything from personal issues to larger social issues using his signature uninformed logic, is headed to Madison Square Garden as part of the New York Comedy Festival. It's a big change from his most recent stripped-down black-and-white Netflix special, I'm Sorry You Feel That Way.
Read more
The stand-up turned director has found his way back to the stage. After years of producing shows, including Freaks and Geeks and Girls and directing movies like Knocked Up or The 40-Year-Old Virgin, he's proven that he's very funny. Watch him perform stand-up with a not-yet-announced lineup of his favorite funny friends.
Read more
See more comedy shows in NYC