Top five political moments on Saturday Night Live (video)
Watch our favorites and find out how to nab Saturday Night Live tickets to tapings of Weekend Update Thursday.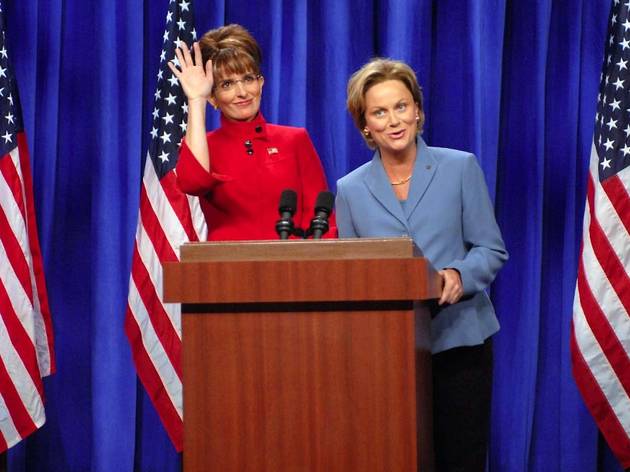 To mark this big election thingy we keep hearing about, the folks at
Saturday Night Live
start airing their
Weekend Update Thursday
specials tonight. You can catch them from home this evening and on September 27 at 8pm on NBC—or if you're dying to watch the political riffs in person, queue for tickets to the latter's 6pm dress rehearsal or 8pm live broadcast. Standby tix for the September 27 installment will be distributed on 49th Street, just outside 30 Rockefeller Plaza (between Fifth and Sixth Avenues) at 10am that morning. To kick off the shows, we present, in chronological order, five awesome skits, which mock past Presidents and…Sarah Palin.
Chevy Chase as President Gerald Ford
Dana Carvey as presidential nominee George H.W. Bush

Phil Hartman as President Bill Clinton

Will Ferrell as President George W. Bush

Tina Fey as vice-presidential nominee Sarah Palin
You might also like
Fall TV preview
50 funniest New Yorkers
Interview: Seth Meyers