Heads up! We're working hard to be accurate – but these are unusual times, so please always check before heading out.
Whitney Cummings talks sitcoms, NYC and her renewed passion for stand-up
The sharp-tongued comedian is back in the city and taking over Carolines on Broadway
If you've recovered from the various snowstorm/blizzard Juno extreme weather phenomena going on around the city (or "winter," as we like to call it), you're probably looking to get out of the apartment and go see a show. Good news: The indomitable Whitney Cummings is in town.

Would you say that stand-up is where your real passion lies?
Yes, 100 percent. I love writing TV shows, but doing stand-up is my medicine, my No. 1 job. Sadly, my true passion is seeking validation from drunk strangers.

The critical reception to your TV projects—Whitney and 2 Broke Girls—was pretty negative. Do you think there was some sense that you hadn't "earned" two network shows at such a young age?
I think it has more to do with the fact that they're multi cams. Critics just don't respect multi camera shows, which is odd, because they're the highest-rated shows. People like them, but critics don't. I'm not sure when the multi cam backlash happened—people love watching Seinfeld and Friends reruns.

Did you miss the freedom of doing a comedy show when you were working on network sitcoms?
They're just very different things. There isn't anything better than being onstage, harmonizing with a crowd and saying whatever comes to your mind and really digging into taboo things that we're not supposed to talk about. It's really cathartic because when the audience laughs, they're agreeing. It's so comforting to feel like I'm not the only person who makes mistakes and has crazy thoughts.

What was the most important lesson you learned about TV comedy?
That character-driven jokes are better than jokey jokes. The way a character says "hello" can be funnier than a brilliant roast joke, and funny situations are better than funny jokes. Basically, don't try too hard to be funny! Critics hate when a studio audience laughs.

What do you like to do when you're in NYC?
I get pretty overwhelmed by New York because there's so much to do, so I usually just freak out and stay in my hotel room the whole time. The week I'm there I'm going to be hosting The Late Late Show, so I'll be pretty busy during the days taping that. But I generally just like walking around and absorbing the energy. I'm obsessed with going to juice bars and for dinner, I always go to Carbone. Then I spend my nights at the Comedy Cellar if I'm not doing Carolines. I also love going to SoulCycle in New York because I get to watch Type A, stressed-out New Yorkers frantically trying to de-stress. Nobody works out as hard as New Yorkers! I just got insecure that I'm being boring in this interview.

Will you be dropping by any other smaller shows unannounced while you're here?
I usually do, but if I told you which ones, I would have to kill you.
See the show!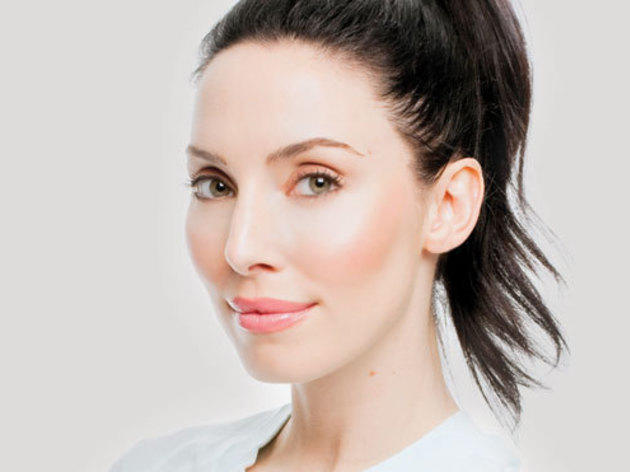 Cummings, a Chelsea Lately regular, sidesteps the merely spunky with the aid of a tart tongue and enough vitriol to knock down all idiots she encounters. Her recent work, including Comedy Central special I Love You, has detailed the little stupidities inherent in relationships.