Heads up! We're working hard to be accurate – but these are unusual times, so please always check before heading out.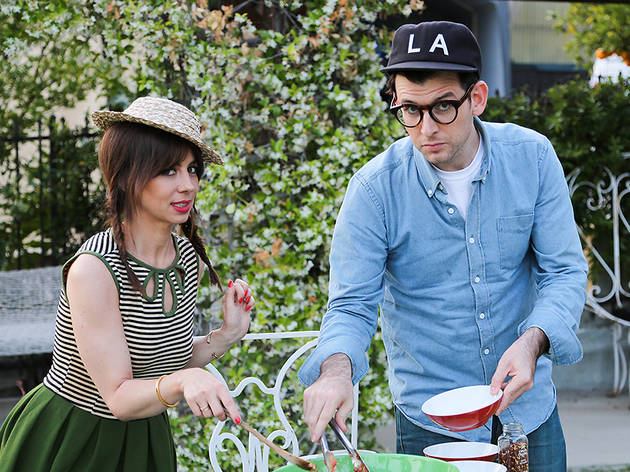 Yom Kippur with Natasha Leggero and Moshe Kasher
Stand-up super-couple Natasha Leggero and Moshe Kasher apologize for their worst comedy sins
Newlywed comedians Natasha Leggero and Moshe Kasher are bringing their biting styles of stand-up comedy to Carolines on Broadway on Fri 14 and Sat 15, where they'll perform solo sets, then team up for conjugal comedy. With their NYC stop going down just days after Yom Kippur, the Jewish Day of Atonement, we gave the Jewish couple the chance to apologize.
To celebrities they've offended
Moshe Kasher: I don't know if the look on Kim K's face was "offended" when I burst into her hotel room, but it definitely wasn't pleased.
Natasha Leggero: There was once a C-list comedian that was offended because I wouldn't sleep with him.
MK (to Natasha): I'm a D-list comedian and we're married.
To their parents, for awful things they did as children
NL: I shoplifted rings at Claire's Boutique in Rockford, Illinois, and hid them in my cheek like they were psych meds at the asylum.
MK: Sometimes I feel like an interview in Time Out isn't quite enough space for me to explain all the bad things I did when I was a kid—if only there were a more long-form but somehow comedic and literary source of this information. Hmm...perhaps if you'd like to hear about this in more detail, you could maybe purchase the critically acclaimed 2012 memoir Kasher in the Rye by Moshe Kasher, available now on your Kindle Fire—also in hardcover and audiobook and all other mediums.
For the worst jokes they've ever told
MK: Don't you think this is a bit like asking Da Vinci to apologize for the worst painting he ever made? Even if it's bad, it's a fucking masterpiece.
NL: I have a joke on my first album, Coke Money (2011), that Trump would run for President and turn the election into a reality show. So in some way, this hellscape we are living in currently is the fault of my imagination making real the stuff of nightmares. My bad.
For a bad performance in an early acting role
MK: During a production of the play that I wrote in fourth grade, Westward Ho! A U2-Based Musical About the Gold Rush, I was demoted by my teacher from the lead of the entire play to Indian No. 2. The first in an endless series of disappointments at the hands of casting executives.
NL: I was Indian No. 1 in Westward Ho! A U2-Based Musical About the Gold Rush.
For horrible things they've done to people they were dating
NL: Cheated on someone with two different men.
MK (to Natasha): Are you sure you don't want to apologize for not telling your husband that you cheated on someone with two different men?
Natasha Leggero and Moshe Kasher are at Carolines on Broadway Fri 14 and Sat 15 at 7:30 and 10pm. $38.
See the show!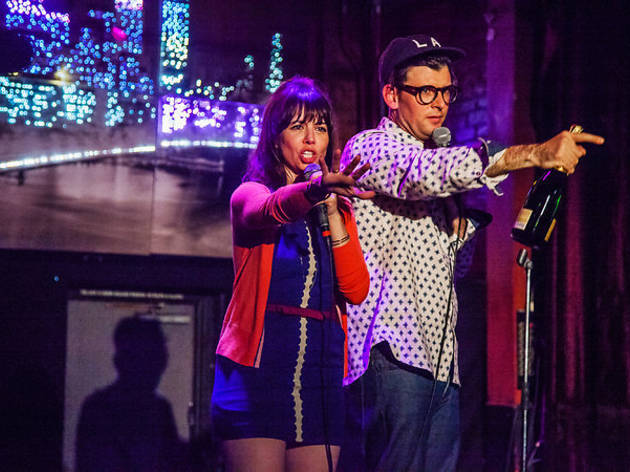 Roast queen and Another Period creator Natasha Leggero and her husband, stand-up and Kasher in the Rye author Moshe Kasher, hit Carolines as part of their honeymoon tour. They'll each take the stage for solo sets of self-deprecation, followed by a team-up stand-up act.
Interested in more comedy?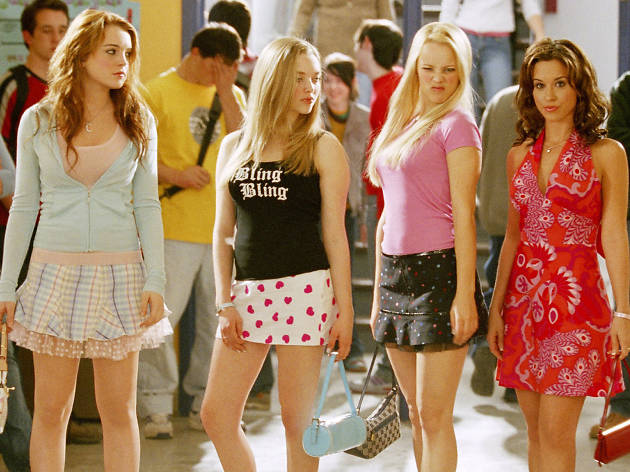 When the laughs need to be sure-fire, cut to the chase with our select list of the best comedies on Netflix streaming