Heads up! We're working hard to be accurate – but these are unusual times, so please always check before heading out.
Be wowed by these photos of the Dancers Among Us project
Check out these exhilarating images of dancers weaving their magic in unexpected New York City spots
Who among us doesn't want to jump for joy with the sunny return of spring in New York? The Dancers Among Us project takes things a step—and a pirouette—further. Photographer Jordan Matter started the project by asking a dancer from the Paul Taylor Dance Company to perform in an unexpected public space in New York, and the result is this amazing shot below of a man in a business suit leaping across the subway platform at 42nd Street. And it just grew from there—elsewhere you'll see dancers in midair (and midkiss) all over New York City. Matter's intention is simple: "Relish moments large and small, recognize the beauty around you and be alive!"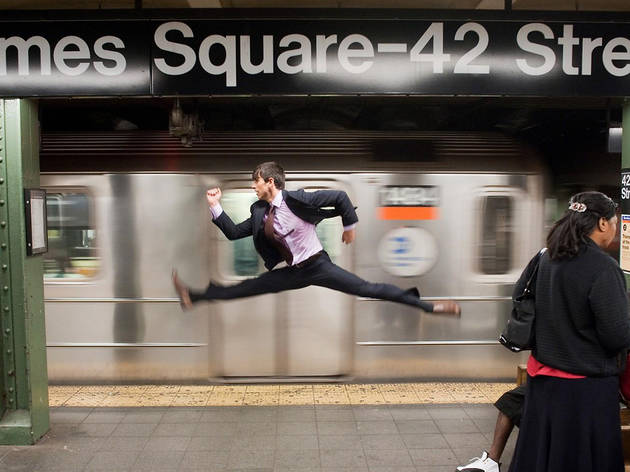 Photograph: Courtesy Jordan Matter/ www.dancersamongus.com
Jeffrey Smith, 42 Street subway station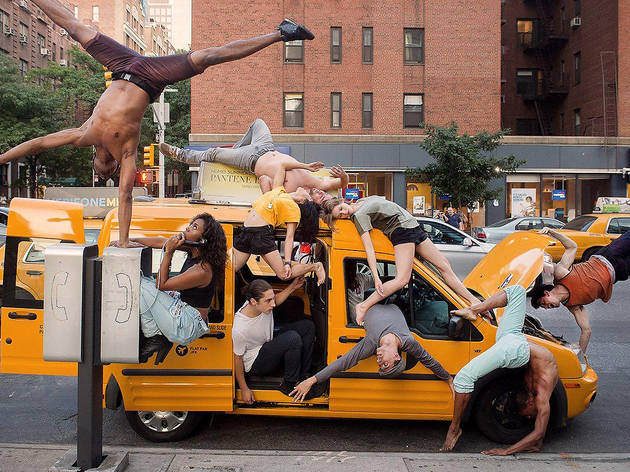 Photograph: Courtesy Jordan Matter/ www.dancersamongus.com
Jacob Jonas Company, 9th Ave and 55th Street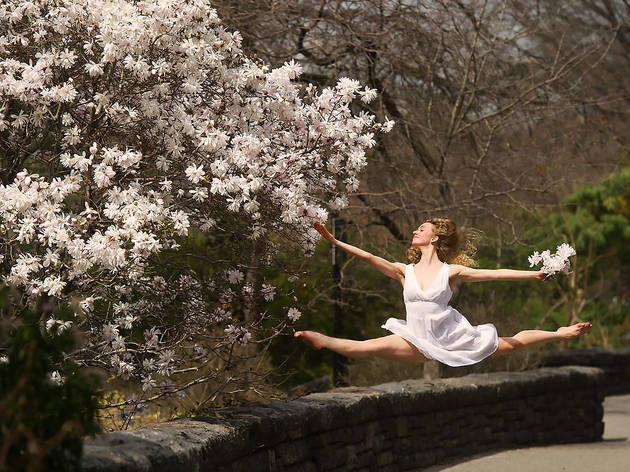 Photograph: Courtesy Jordan Matter/ www.dancersamongus.com
Claire Stallman, Fort Tyron Park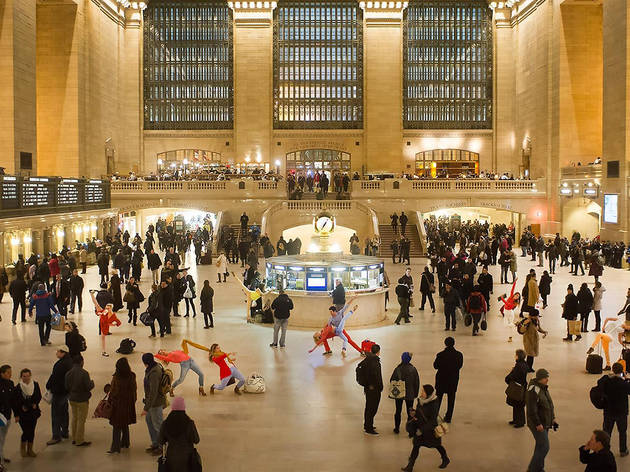 Photograph: Courtesy Jordan Matter/ www.dancersamongus.com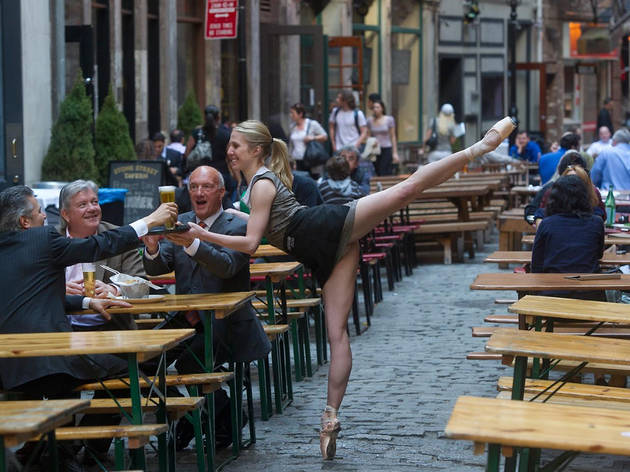 Photograph: Courtesy Jordan Matter/ www.dancersamongus.com
Michelle Joy, Stone Street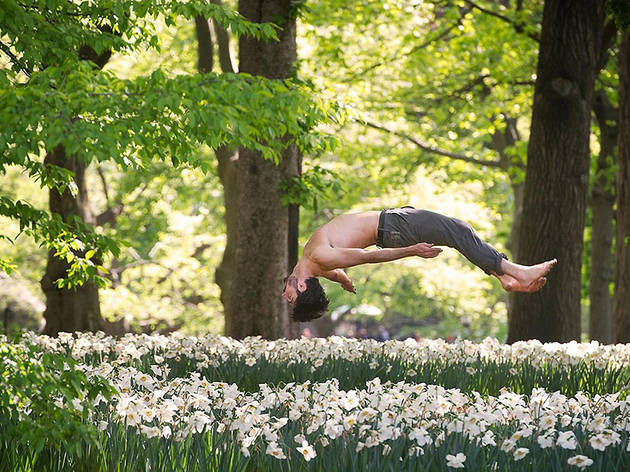 Photograph: Courtesy Jordan Matter/ www.dancersamongus.com
Jason McDonald, Central Park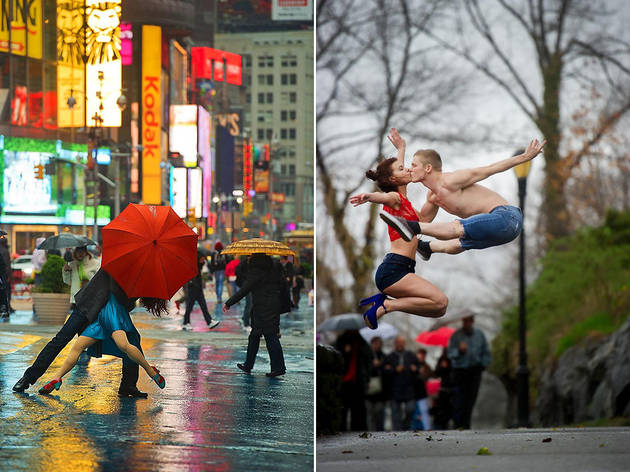 Photograph: Courtesy Jordan Matter/ www.dancersamongus.com
Left: Michael Jagger and Evita Arce, Times Square / Right: Lauren Chastain and Brandon Hudson, Fort Tyron Park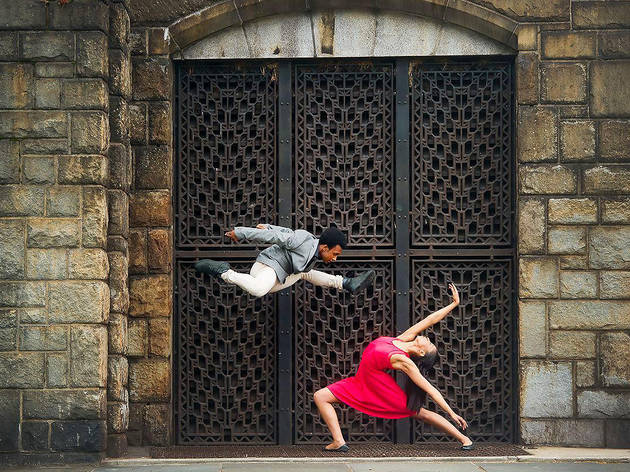 Photograph: Courtesy Jordan Matter/ www.dancersamongus.com
Tevin Johnson, Jamaris Mitchell, Fort Tyron Park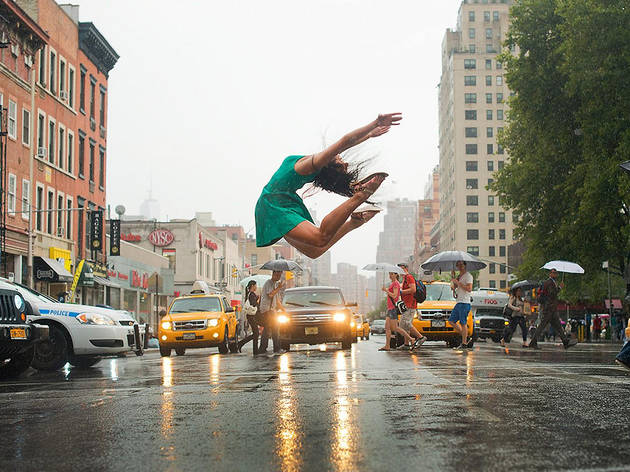 Photograph: Courtesy Jordan Matter/ www.dancersamongus.com
Eleni Speyer, 8th Ave and 24th Street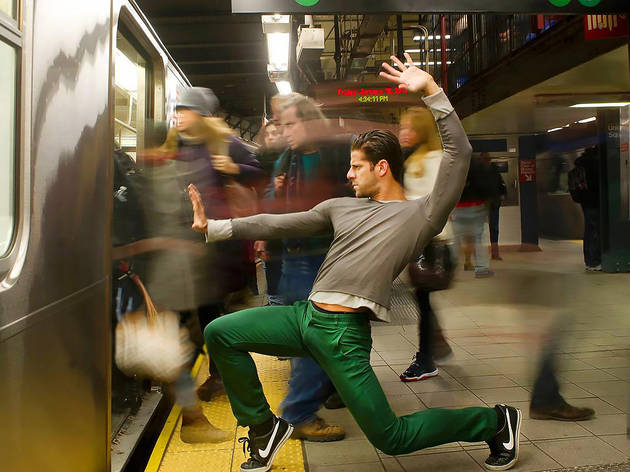 Photograph: Courtesy Jordan Matter/ www.dancersamongus.com
Marcelo Gomes, Union Square subway station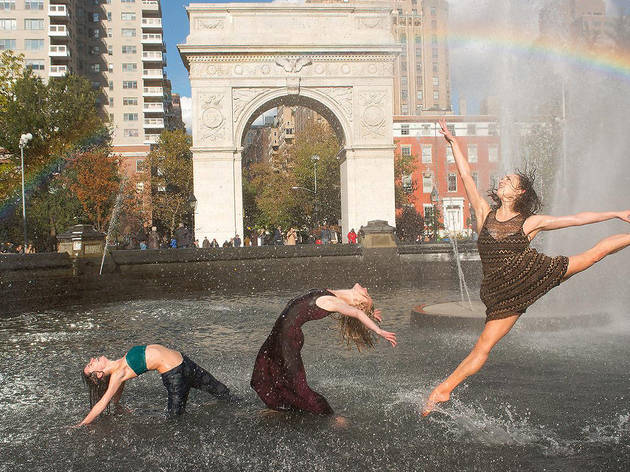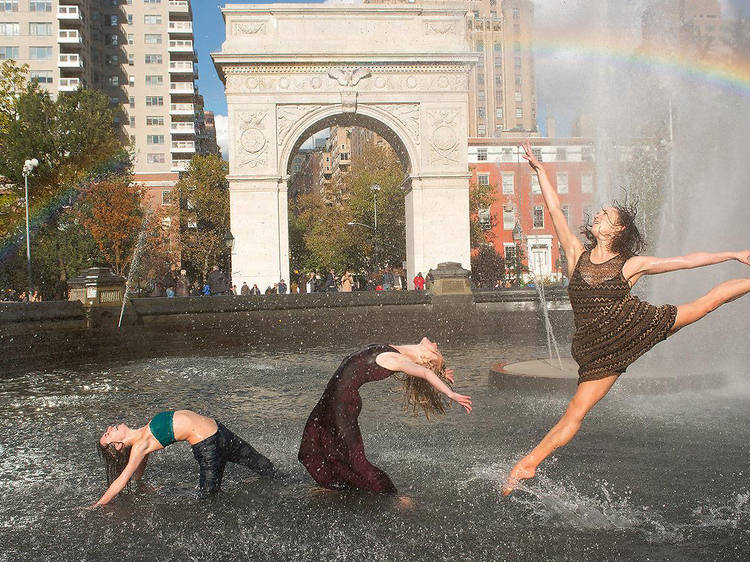 Photograph: Courtesy Jordan Matter/ www.dancersamongus.com
Emily Bowen, Katelyn May, Elise Elliott, Washington Square Park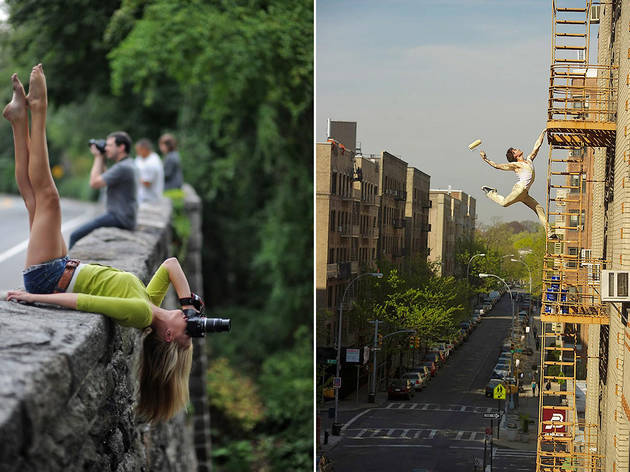 Photograph: Courtesy Jordan Matter/ www.dancersamongus.com
Left: Fort Tyron Park / Right: Luke McCollum, Washington Heights