Heads up! We're working hard to be accurate – but these are unusual times, so please always check before heading out.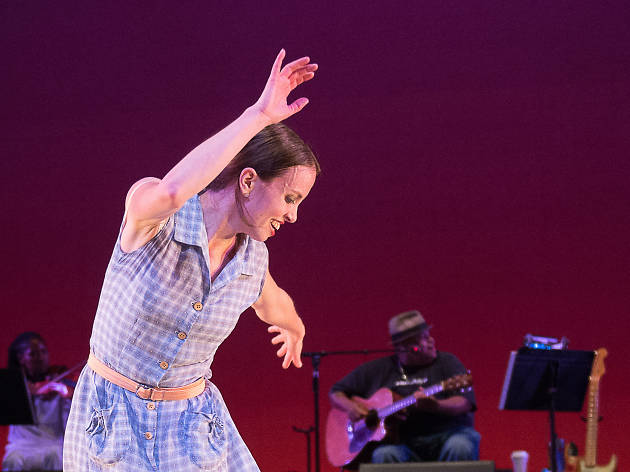 Tap-dance star Michelle Dorrance tells us what makes her click
Innovative dancer-choreographer Michelle Dorrance taps into the power of blues music in The Blues Project
After three decades as a high-profile choreographer and tapper in New York and America's top dance festivals, Michelle Dorrance hoofed into the national spotlight this past fall with a charming and kinetic guest spot on The Late Show with Stephen Colbert. Not only did she show off her serious syncopation skills, but she taught her star pupil, the surprisingly nimble host, a few moves. "More people than you know are secretly obsessed with tap," says the 36-year-old dancer and choreographer, who won a MacArthur "genius" grant last year. "That's what I feel keeps tap marginalized. It will always be this bastard form unless we make a decision to value it in the public eye."
The daughter of a pro soccer coach and a ballerina turned teacher, Dorrance is one of tap's most talented and vocal proselytizers. And right now she's preaching about her encore Joyce Theater run of 2015's sold-out The Blues Project, a heady collaboration between her eponymous dance company and blues musician Toshi Reagon and BIGLovely, Reagon's band. "Jazz and tap dance are brother and sister," says Dorrance. "But tap dance predates jazz, and so does the blues. They're both born of the same roots. There are such unsung heroes of the blues and tap dance, folks who are not famous but who were truly the innovators of the forms. I think that in most of black vernacular history, the arts and anything of the people is appropriated and whitewashed. Not that we really cover anything like that in the show. I just mean to say that the histories have so much in common in the very fabric of their being. And I think that they call upon the same themes emotionally as well."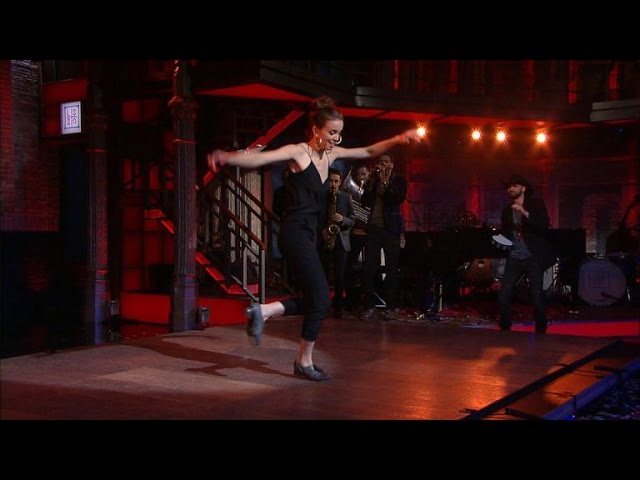 Even for dance fans who caught The Blues Project last year at the Joyce or the free summer festival Lincoln Center Out of Doors, this incarnation will seem fresh. No two performances are alike. "My co-choreographers, Derick Grant and Dormeshia Sumbry-Edwards, are two of the world's best improvisational tap dancers," Dorrance tells me. "Our solos, which take up about 15 minutes out of the hour, change every single time we do the show." Each takes a turn commanding the stage alone to preselected music, and although the piece doesn't have a narrative through-line, the artists do find ways to acknowledge the current cultural climate. "During an engagement of The Blues Project this year, we were in Minneapolis after an unarmed black man was shot by police," says Dorrance. "Toshi, like the prophet that she is, found a way to reference what was happening lyrically inside of Dormeshia's solo. That's incredibly powerful. I absolutely love the fact that every night when I watch from the wings, I have a new experience."
Offstage, too, Dorrance never stops moving. In addition to working on launching the educational arm of her company, she's been chatting with a few "brilliant creative folks" about possibly working on a Broadway musical. Though she praises recent tap-heavy shows Shuffle Along and After Midnight, she admits, "I am devastated half the time when I see tap dancing on Broadway, and you can quote me! I so want good technique and sophisticated phrasing." Bemoaning the current state of the Great White Way, she points to Bring in 'da Noise, Bring in 'da Funk, the musical that netted one of her mentors, Savion Glover, a Tony Award for Best Choreography back in 1996. "That was a revolution in the form. I mean, holy shit! Broadway should be the place for that kind of thing."
Dorrance Dance: The Blues Project is at the Joyce Theater Nov 15–27.
Feeling inspired?
Get moving and grooving whatever your skill level with these dance classes that feature hip-hop, salsa and more