Heads up! We're working hard to be accurate – but these are unusual times, so please always check before heading out.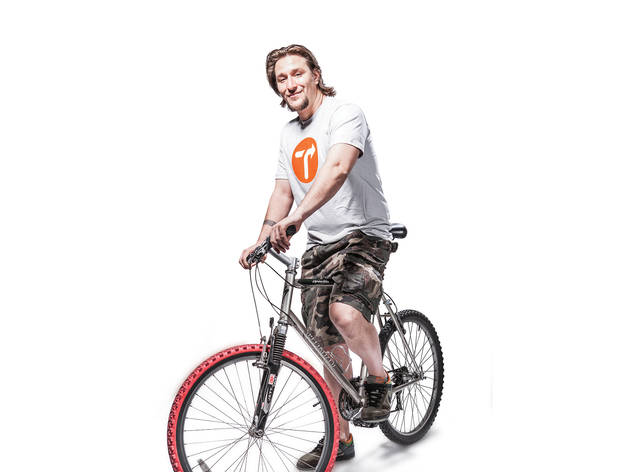 Bike Month NYC
Ride into summer with a new bike-share program and a just-launched cycling website.
Since 2004, Transportation Alternatives has hosted Bike Month NYC, an offshoot of the national effort to raise awareness about cycling with rides, expos and other activities. Along with familiar events, such as the TD Five Boro Bike Tour on May 6 and Bike to Work Day on May 18, this year's edition also kick-starts a summerlong push to make NYC a more cycle-friendly burg.
Over the past six years, the number of cycling commuters in the city has doubled, due in part to the 250 miles of new bike lanes installed since 2007. That number may increase this summer with the launch of New York City's Alta Bike Share (nycitybikeshare.com), a program that will introduce 10,000 rentable two-wheelers, accessible via 600 stations in Manhattan and Brooklyn for a daily or annual fee. Alta, a Portland, Oregon–based company that has successfully operated bike shares in Washington, D.C., and Boston, will be running the system, for which the rollout date and prices are not yet established. TransAlt expects the program to create as many as 27.5 million new bicycle trips around the city each year. "With small New York apartments, not everyone who wants to ride can necessarily own a bicycle," explains Ben McRoberts, senior events manager for TransAlt. "[The bike share will] bring tens of thousands of new riders on to the streets."
To better serve those new cyclists, the Bike Month website (bikenyc.org) has become a year-round resource, featuring information on group excursions, learn-to-ride and bike-repair workshops, safety tips, and daily deals from local restaurants and other businesses. "There are a lot of new people out there that we need to reach to make sure people are riding the right way and respecting the rules of the road," notes McRoberts. To that end, the group also maintains Biking Rules (bikingrules.org), an etiquette resource with a street code for bicyclists.
Bike NYC will invite guest curators—including Susi Wunsch, founder of online resource Velojoy, and TransAlt director of bicycle advocacy Caroline Samponaro—to post news on a blog and guide social-media discussion. The home page will also deliver a stream of user-generated comments via #bikenyc, already an active hashtag for enthusiasts to share real-time commuting tips. "There's an amazing amount of varied bike discussion happening on Twitter, from tweets about icy bridges to ride information," says McRoberts.

Meanwhile, Bike Month festivities kick off a few days early at the New Amsterdam Bicycle Show.
See more in Events & Festivals