The week's best festivals: May 3–9, 2012
Gowanus County FairSaturday 5, Sunday 6Don't expect oversize gourds and prizes for livestock at an urban riff on a rural pastime. This fourth-annual...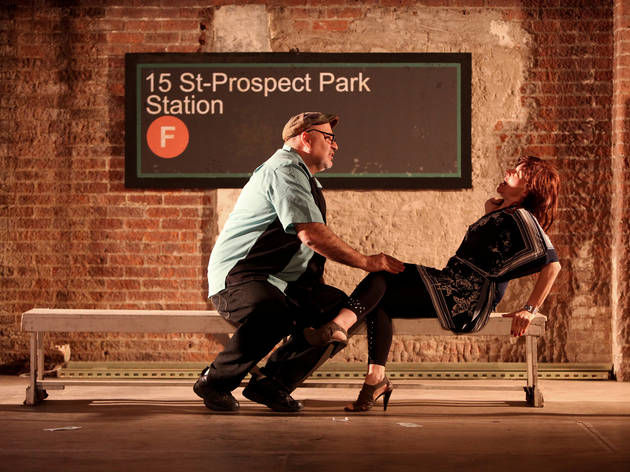 Gowanus County Fair
Saturday 5, Sunday 6
Don't expect oversize gourds and prizes for livestock at an urban riff on a rural pastime. This fourth-annual fest brings together a smorgasbord of city culture and events such as Brave New World Repertory Theater's production of The Merry Wives of Windsor (Terrace) and cellist Mike Block's genre-crossing music project GALA NYC ($15). Batman wanna-bes can learn how to throw a proper ka-pow from John Morgan at the "Superhero Combat" class, while conventional fitness fans can participate in a Zumba session (both free with a marketplace p urchase). Head to the Spring Marketplace to check out wares from 50 artisans, or stay on the ground level for grub, such as bacon-cheddar biscuits ($2.50 each), waffles ($3 each) and Intelligentsia coffee ($2–$5). Brooklyn Lyceum, 227 Fourth Ave at President St, Park Slope, Brooklyn (718-857-4816, lyceummarkets.com). 11am–6pm; free.
Partners in Preservation
Saturday 5, Sunday 6
Help your favorite historic site win part of a $3 million grant from American Express at this citywide open house. Forty organizations will waive entrance fees and offer special activities as they compete for shares of the money. Hopeful recipients include the Louis Armstrong House Museum, which will serve live music, docent-lead tours and Satchmo's favorite dish, red beans 'n' rice, as well as a chance to win a trip for two to New Orleans. Guests can contribute to the Apollo Theater's legacy with short videos describing their favorite memory of the Harlem landmark or enter a quiz to see who can remember the most Apollo legends. The Tenement Museum will preview its new exhibition, "Shop Life," which will examine the businesses of immigrants who settled on the Lower East Side. After partaking in the programs, vote for your favorite site at partnersinpreservation.com; the poll will help determine the sum each institution receives. Locations and times vary; visit partnersinpreservation.com for more information. Free.
Related: