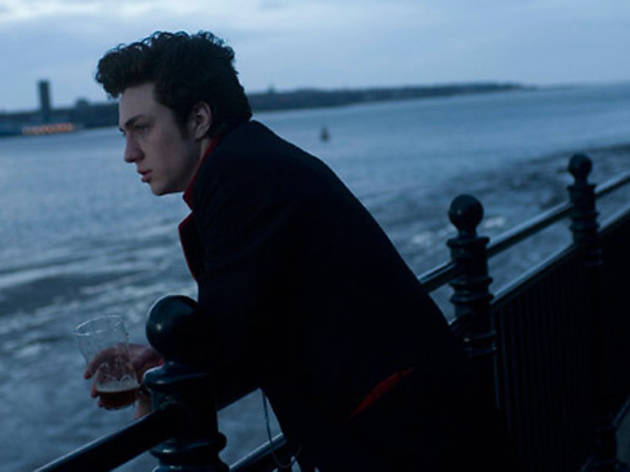 "John, your little friend is here," calls Kristin Scott Thomas's Liverpudlian matriarch to her teenage nephew, a future Beatle. The fun part about Nowhere Boy is how "little" these kids truly are: Cut to the front stoop and there's Paul McCartney---or rather, a tennis ball in a blazer. (Thomas Brodie Sangster isn't a ringer, but he gets the job done.)
You go to Sam Taylor-Wood's romanticized evocation of the 1950s adolescence of John Lennon (Kick-Ass's Johnson) for clues of the genius musician to come. When those hints arrive---John doodling walruses in class, or being called a loser by a wary lust object---the frisson makes you smile.
If only the script had been content to stick with its let's-start-a-band verve. Like many a musical biopic, Nowhere Boy wants to explain away the man (as if a song like "In My Life" weren't explanation enough). So it dives into Lennon's famously damaged home life, dominated by a stern emotion-withholder (Thomas) after the three-year-old John was quasirejected by his biological mother, Julia (Duff), a party girl too young for parenthood yet still within her son's circle of acquaintance. Nowhere Man's two female coleads do wonders with the limited psychology of their roles; for the complete emotional arc, you'll have to revisit the White Album.

Watch the trailer