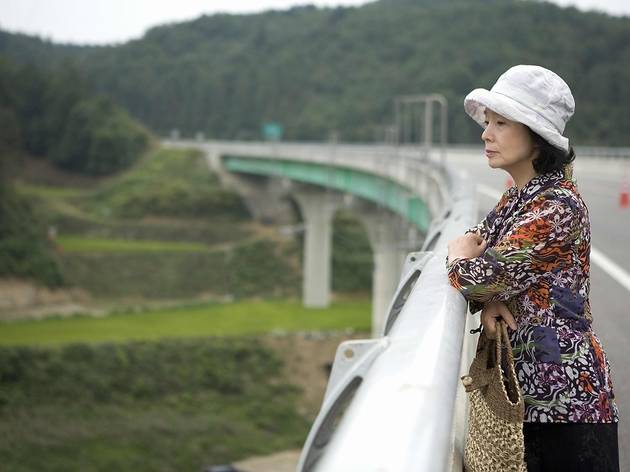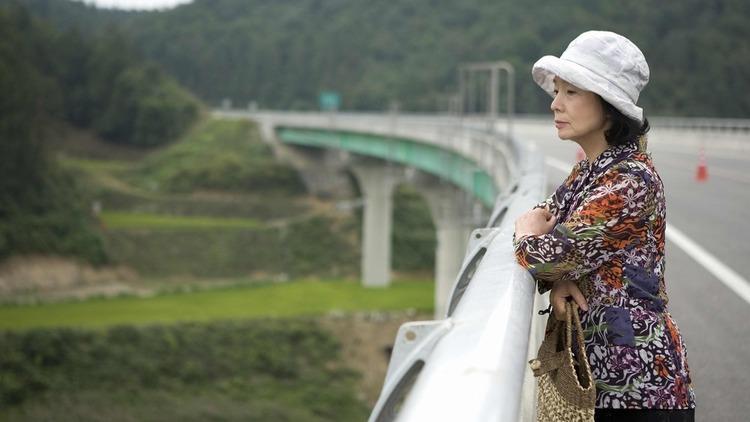 Reviewed at the 2010 Cannes Film Festival

At last year's Cannes film festival, South Korean writer and filmmaker Lee Chang-Dong was on the main competition jury; the previous year his 'Secret Sunshine' won the best actress prize in the official selection, and back in 2000 his second feature, 'Peppermint Candy', made a splash in the Directors' Fortnight. Yet he's never had a film released in the UK; given that his latest, 'Poetry', is – at least in this writer's opinion – even better than 'Secret Sunshine', one hopes that that situation may change.

The film's story is simple. In her mid-sixties, Mija lives with her teenage grandson in a small town (her daughter works and lives in Pusan). She's still elegant, even fashionable, and had her fair share of admirers in the past, but now she works as a part-time helper for an elderly man who's had a stroke and fills her remaining hours by visiting poetry classes and trying to summon up enough confidence to write a spot of verse herself. Her teacher advises her to seek out beauty, but life most definitely isn't that simple…

Lee's movie counterpoints Mija's curiosity, courage and generosity with the injustice, cruelty and complexity of the world she lives in, and does so to witty, affecting and very intelligent effect. Wisely, he steers clear of sentimentality – Mija is too firm and feisty a character to allow for that – and in this regard he is admirably served by a wonderful lead performance by Yun Junghee as Mija; sadly, it's hard to imagine a British film focussing on such an elderly protagonist, let alone carrying it off so persuasively. But Lee gets things gloriously right, and 'Poetry' is undoubtedly one of the best films in this year's official competition.
Cast and crew
Director:
Lee Chang-Dong
Cast:
Yoon Hee-Jeong
Da-wit Lee
Yun Jeong-hie