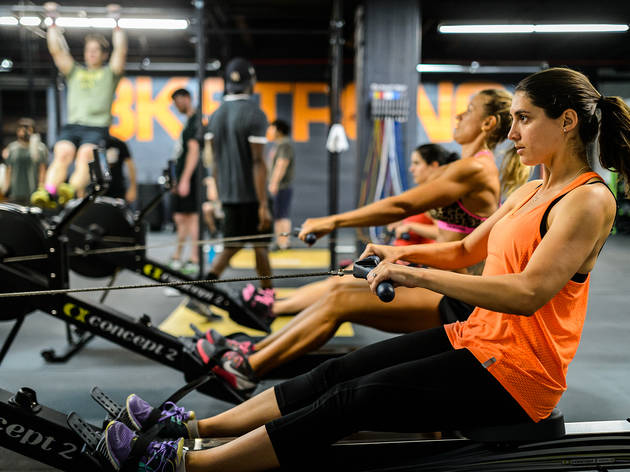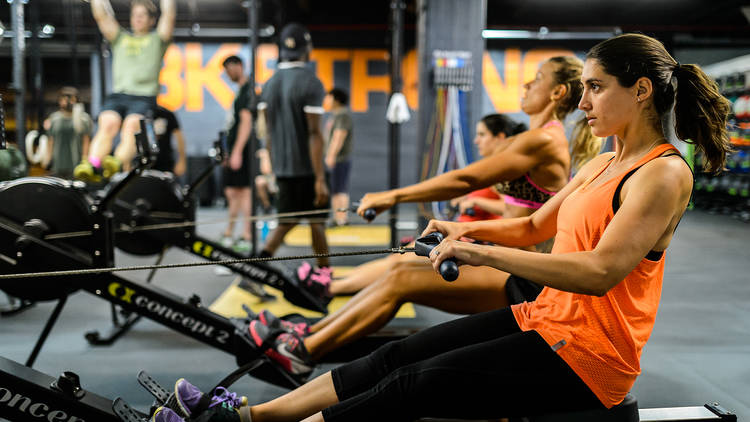 Find the best CrossFit gym in NYC
Stop by a top-rated CrossFit gym after getting the scoop on the favorite NYC locations of trainers and fitness fanatics
The goal of a CrossFit gym, simply put, is to utilize the body's natural motion through a wide range of exercises to get you into the best shape of your life—and keep you there. Instructors at these spots, some of the best gyms in NYC, guide participants through a unique workout of the day, using an ever-changing combination of cardio and weight lifting to develop strength. No, they're not exactly fitness classes for beginners, but there's no need to be intimidated—everyone gets their butt kicked, and everyone notices when you beat your best, giving you a pat on the back (if they can still lift their arms, that is). CrossFit gyms also offer outdoor fitness classes, and many take a holistic approach, providing nutrition classes and guides to healthy eating. So invest in a sporty new wardrobe at the city's top sporting goods stores, put on your workout songs playlist and get movin'!
RECOMMENDED: Full guide to fitness classes and gyms in NYC
Find the best CrossFit gym for you
Looking for more fitness options?
Soak up some sun while getting sweaty at the city's best alfresco fitness classes for yoga, CrossFit and more
Best selling Time Out Offers