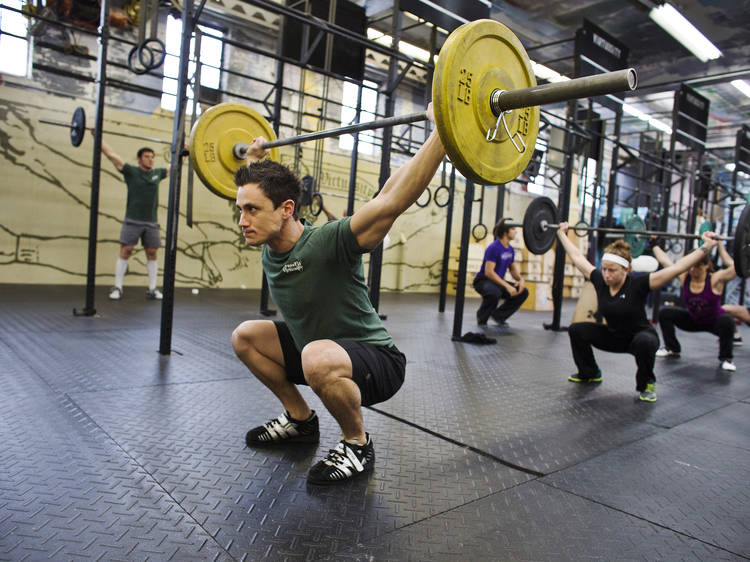 Photo: Caroline Voagen Nelson
Plenty of twenty- and thirtysomethings from the neighborhood and the East Village frequent this Williamsburg spot, which caters to all levels with classes geared toward both novice and more advanced athletes. Get a taste by reserving a spot in a free introductory session (Wed 8:30pm, Sat 12:00pm) then join group classes ($250 monthly) or start privately with a six-session package ($600). In addition to workouts nine times a day on weekdays and five times a day on weekends, Virtuosity also offers specialty classes focused on Olympic weightlifting, powerlifting and movement culture, along with classes for kids or masters athletes. Members are invited to participate in socials, including competitions, a summer-long hiking series, karaoke and apple picking. The experienced coaching staff includes three nationally ranked Olympic weightlifters, and all coaches are available for private sessions ($150/hr). (917-720-6551,crossfitvirtuosity.com). Monthly membership $175–$250, class packages available.
"I've visited countless CrossFit gyms across the country, but this place is by far the best. Why? Top-notch coaching, better than anywhere else, that emphasizes form and technique first. They're also socially involved and supportive of the community, and the place is flat-out fun." —member Juri H.