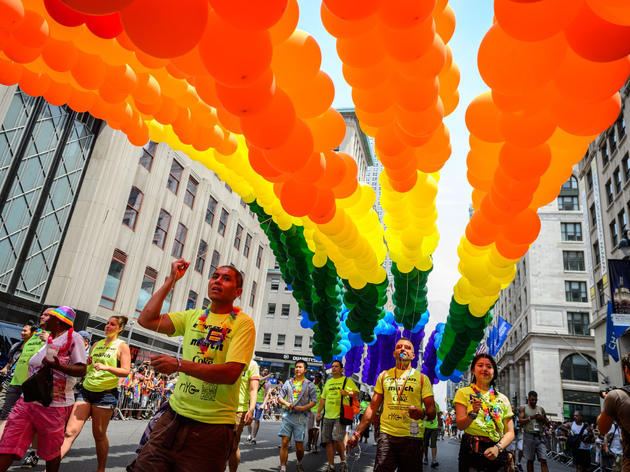 1/101
Photograph: Filip Wolak
NYC Pride March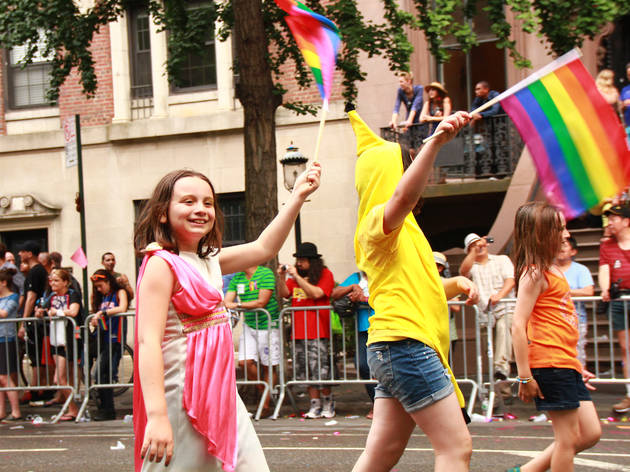 2/101
Photograph: Syd London
NYC Pride March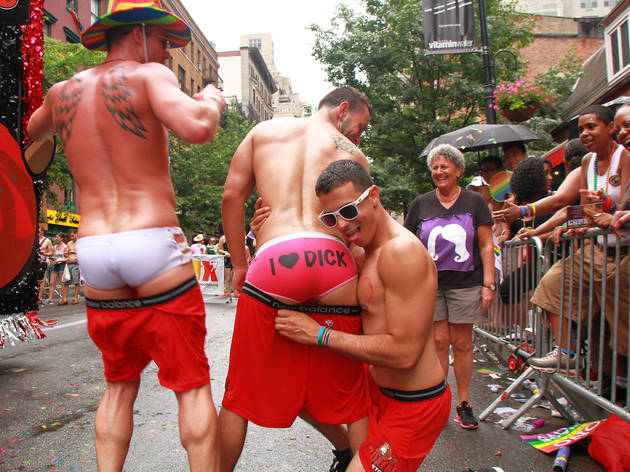 3/101
Photograph: Syd London
NYC Pride March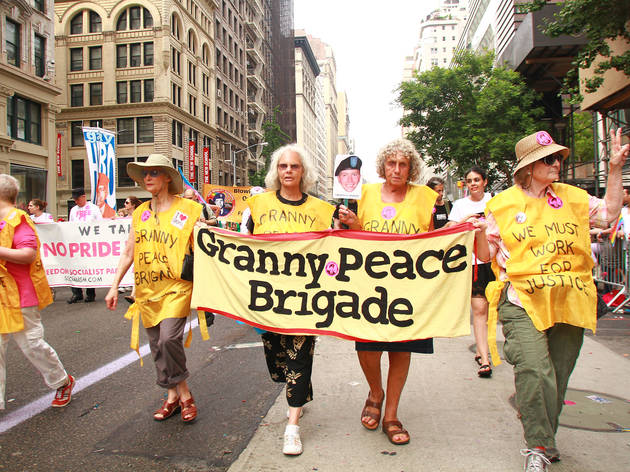 4/101
Photograph: Syd London
NYC Pride March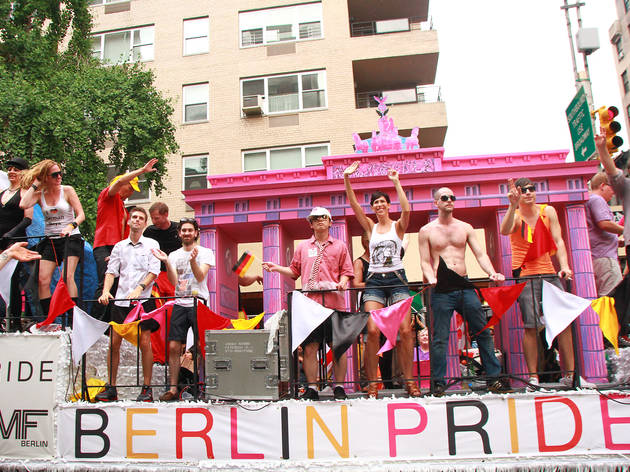 5/101
Photograph: Syd London
NYC Pride March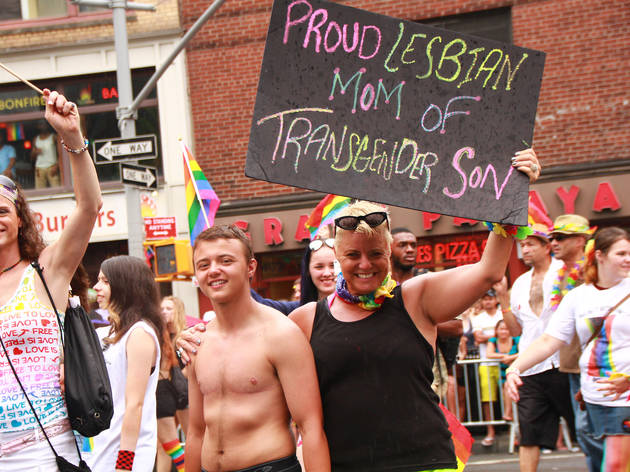 6/101
Photograph: Syd London
NYC Pride March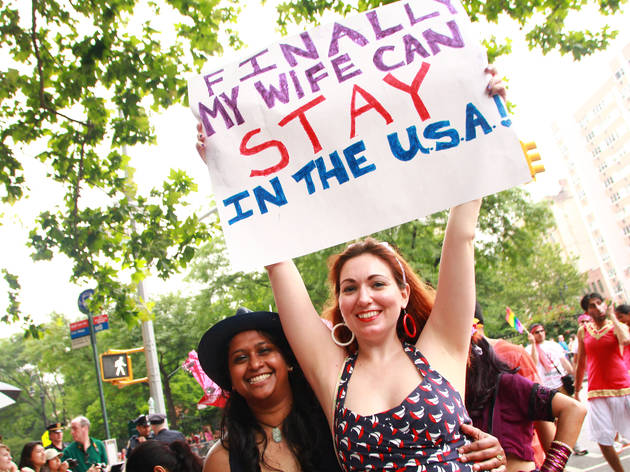 7/101
Photograph: Syd London
NYC Pride March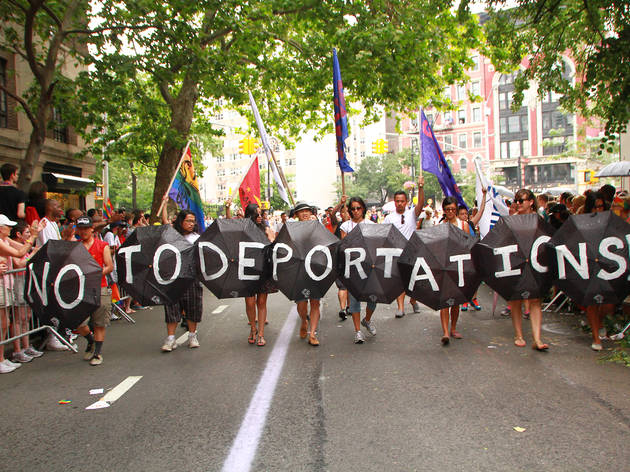 8/101
Photograph: Syd London
NYC Pride March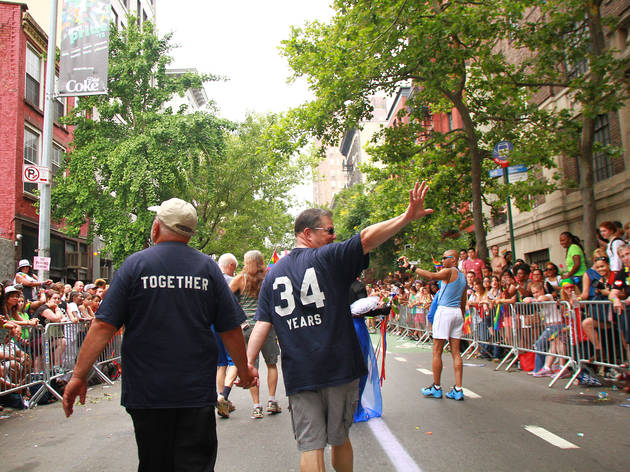 9/101
Photograph: Syd London
NYC Pride March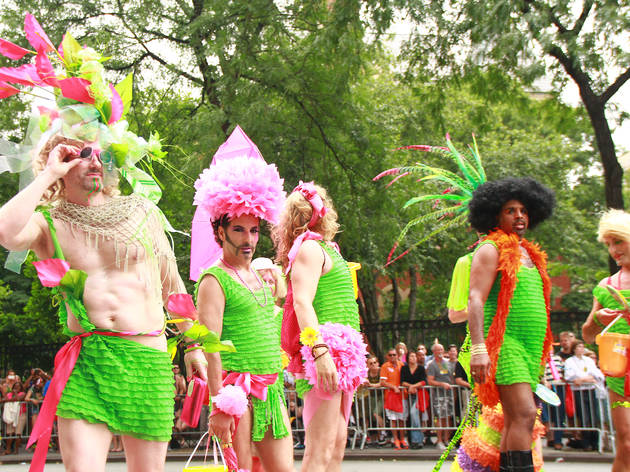 10/101
Photograph: Syd London
NYC Pride March
11/101
Photograph: Syd London
NYC Pride March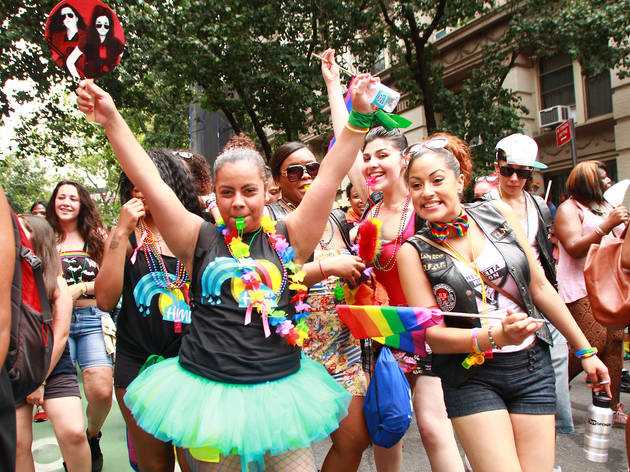 12/101
Photograph: Syd London
NYC Pride March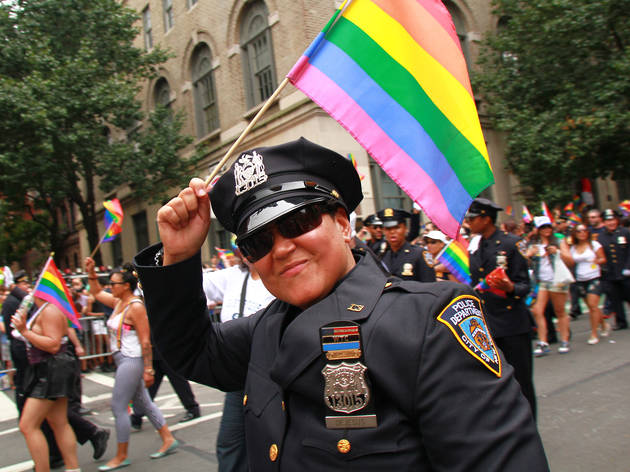 13/101
Photograph: Syd London
NYC Pride March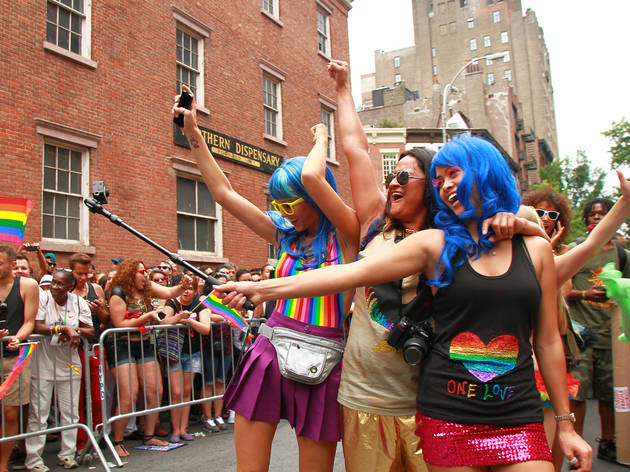 14/101
Photograph: Syd London
NYC Pride March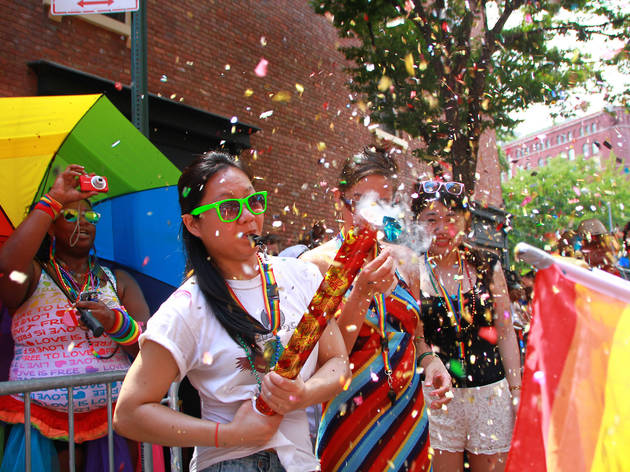 15/101
Photograph: Syd London
NYC Pride March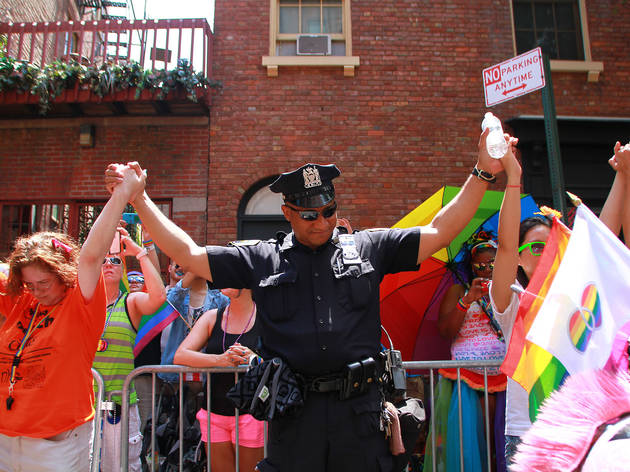 16/101
Photograph: Syd London
NYC Pride March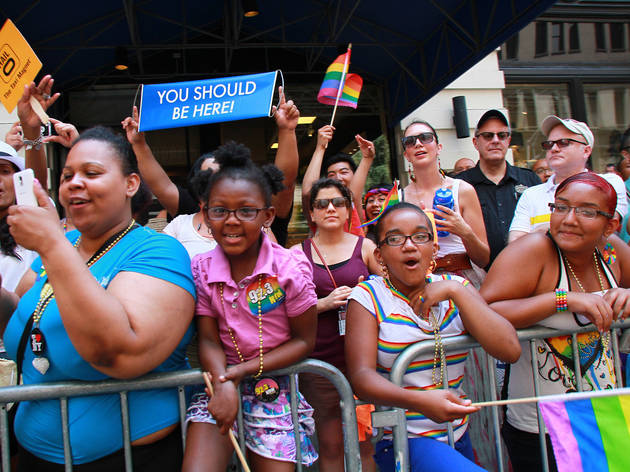 17/101
Photograph: Syd London
NYC Pride March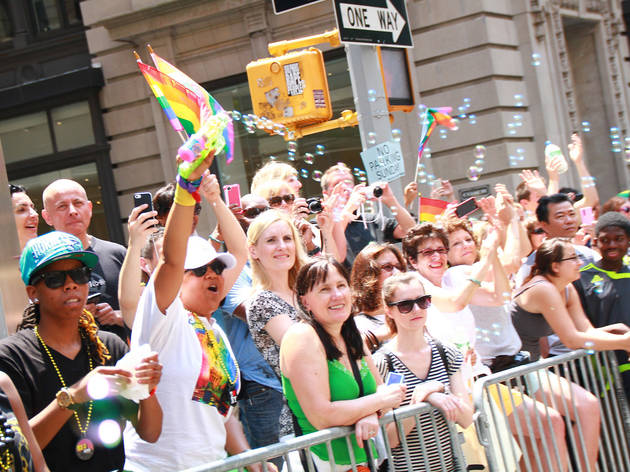 18/101
Photograph: Syd London
NYC Pride March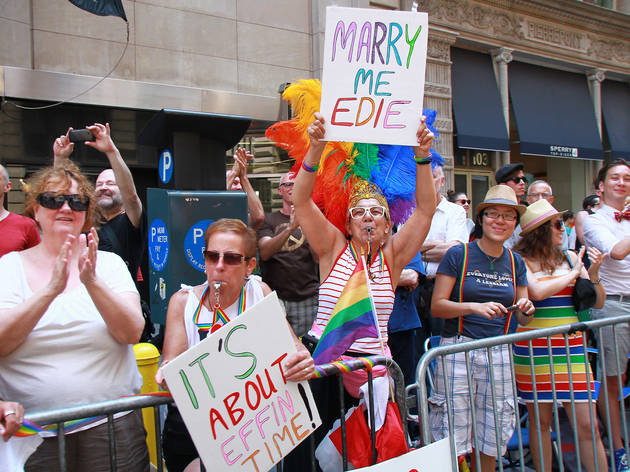 19/101
Photograph: Syd London
NYC Pride March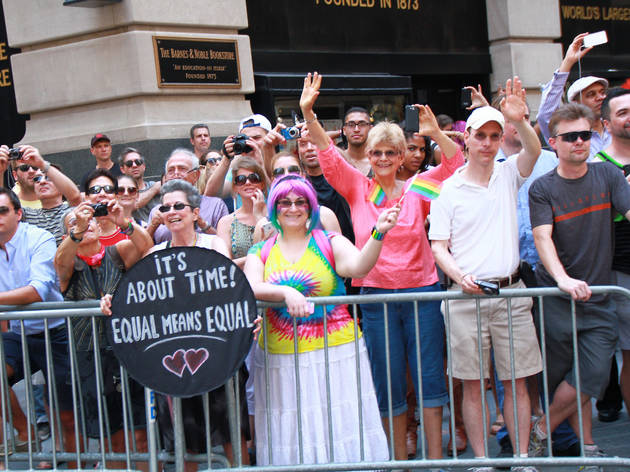 20/101
Photograph: Syd London
NYC Pride March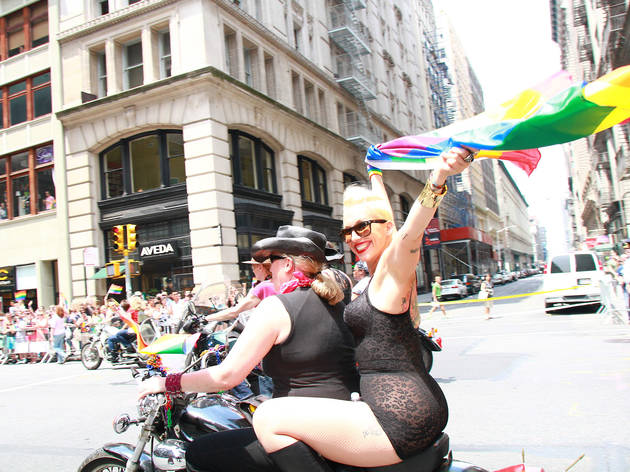 21/101
Photograph: Syd London
NYC Pride March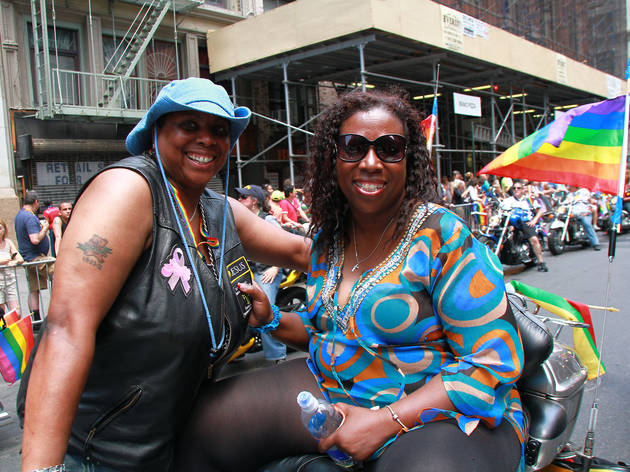 22/101
Photograph: Syd London
NYC Pride March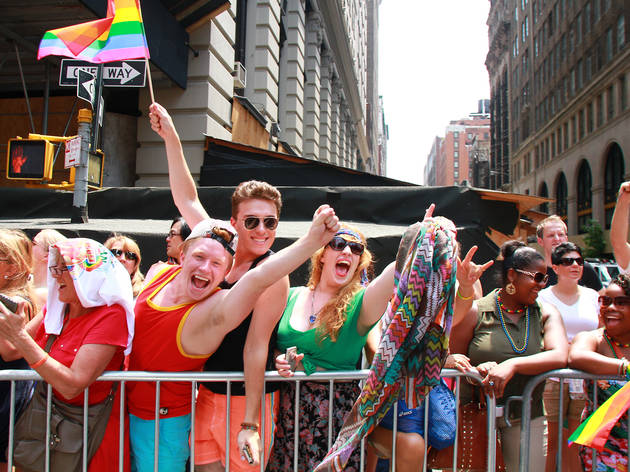 23/101
Photograph: Syd London
NYC Pride March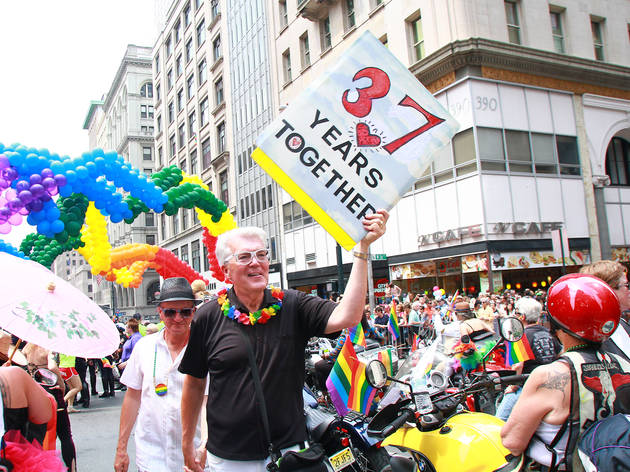 24/101
Photograph: Syd London
NYC Pride March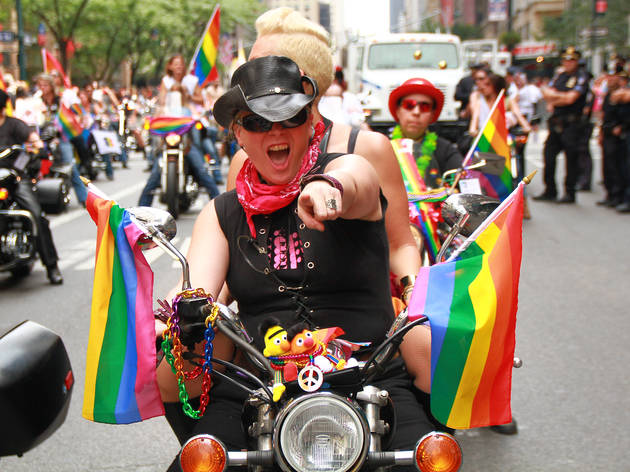 25/101
Photograph: Syd London
NYC Pride March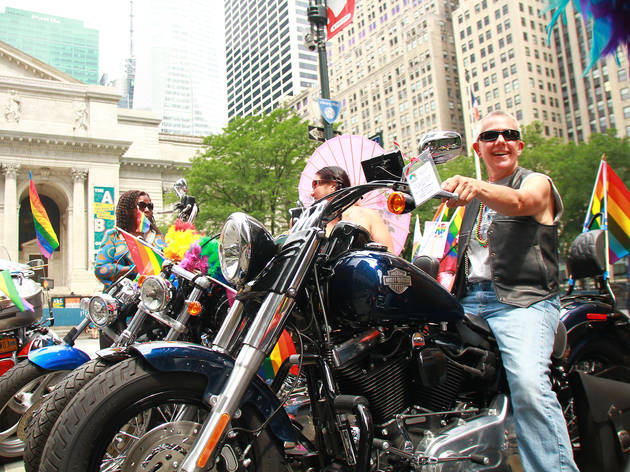 26/101
Photograph: Syd London
NYC Pride March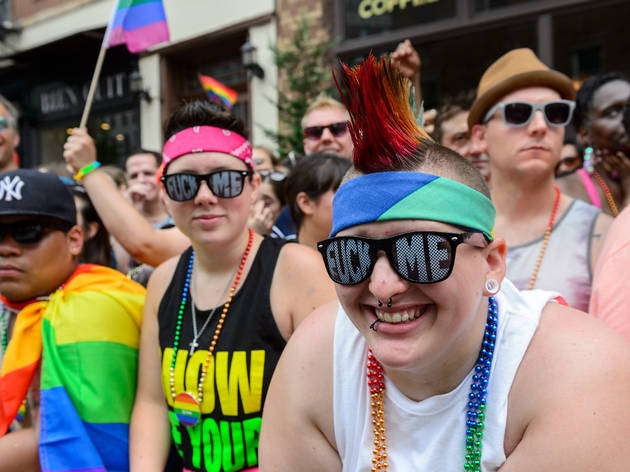 27/101
Photograph: Filip Wolak
NYC Pride March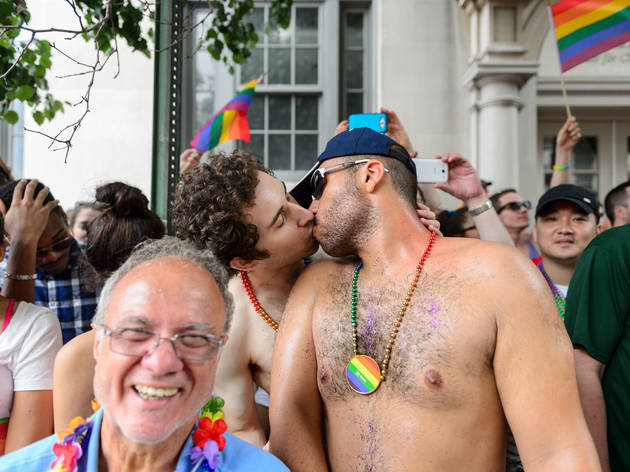 28/101
Photograph: Filip Wolak
NYC Pride March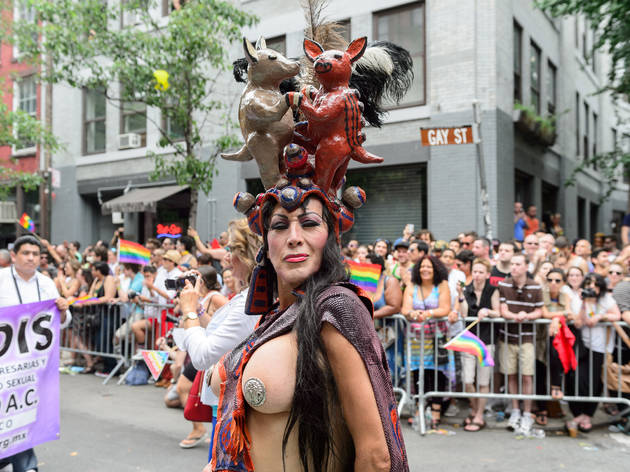 29/101
Photograph: Filip Wolak
NYC Pride March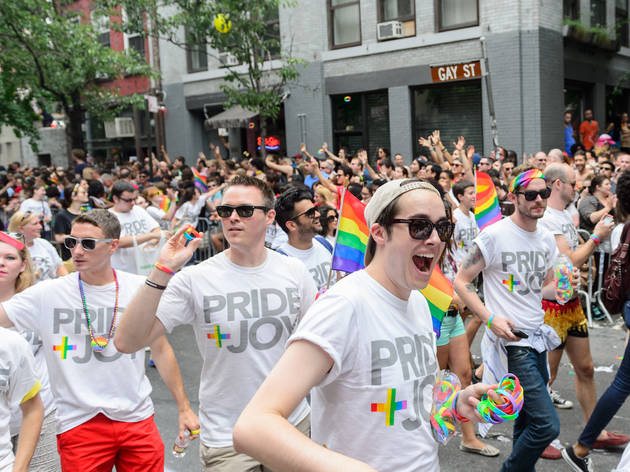 30/101
Photograph: Filip Wolak
NYC Pride March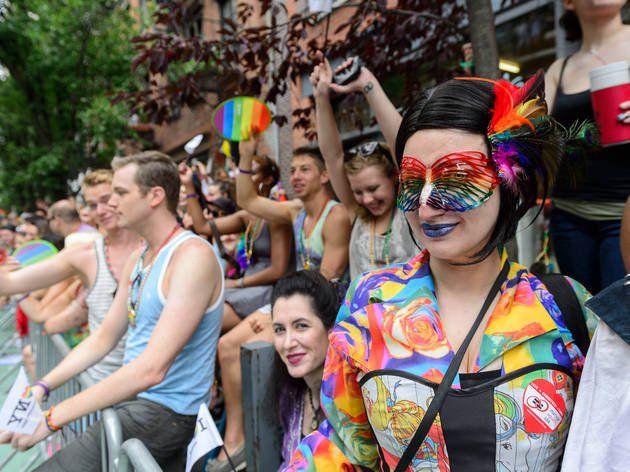 31/101
Photograph: Filip Wolak
NYC Pride March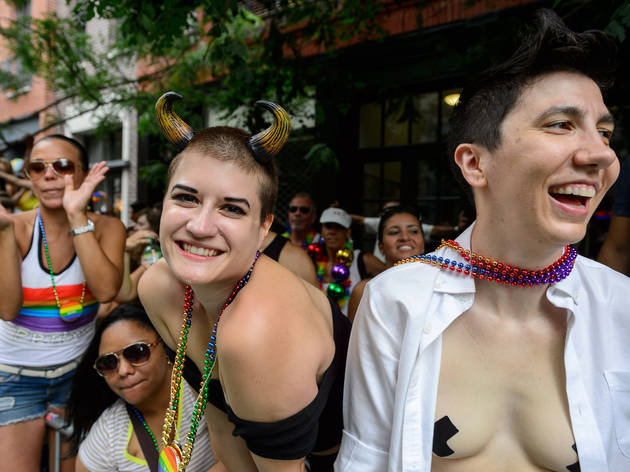 32/101
Photograph: Filip Wolak
NYC Pride March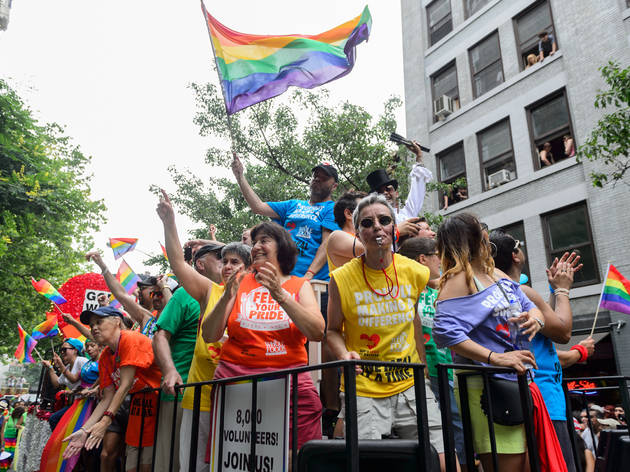 33/101
Photograph: Filip Wolak
NYC Pride March
34/101
Photograph: Filip Wolak
NYC Pride March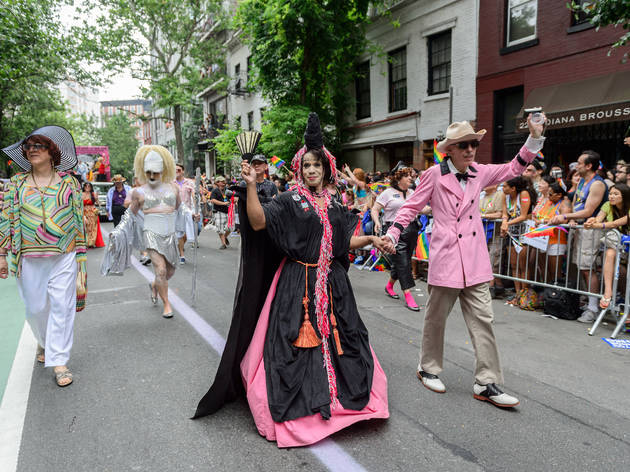 35/101
Photograph: Filip Wolak
NYC Pride March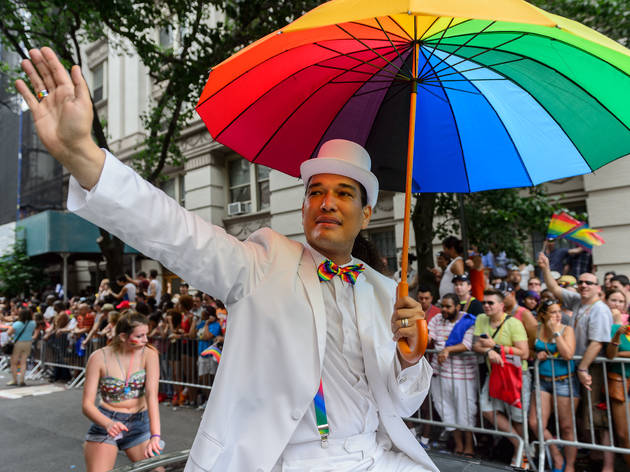 36/101
Photograph: Filip Wolak
NYC Pride March
37/101
Photograph: Filip Wolak
NYC Pride March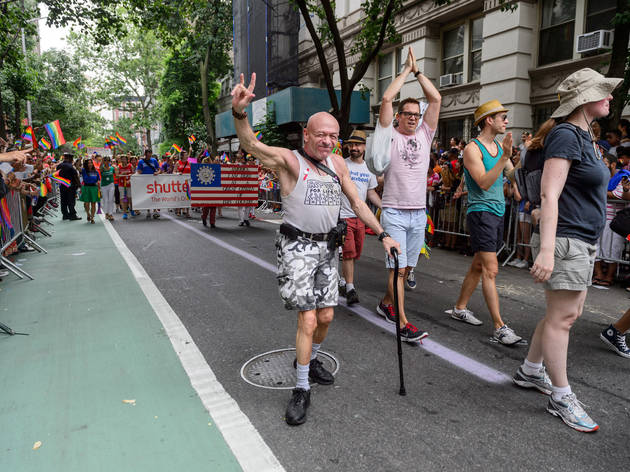 38/101
Photograph: Filip Wolak
NYC Pride March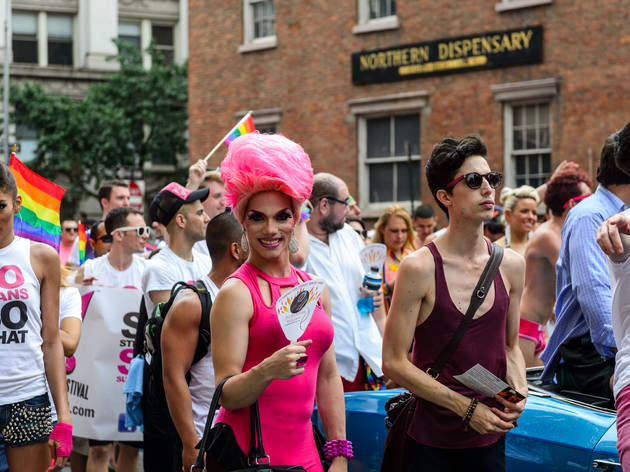 39/101
Photograph: Filip Wolak
NYC Pride March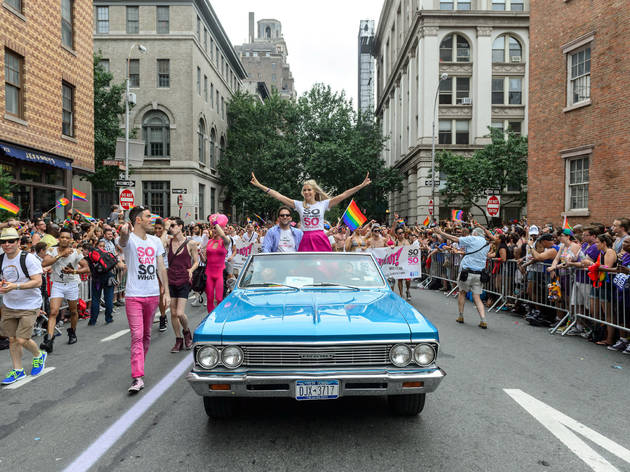 40/101
Photograph: Filip Wolak
NYC Pride March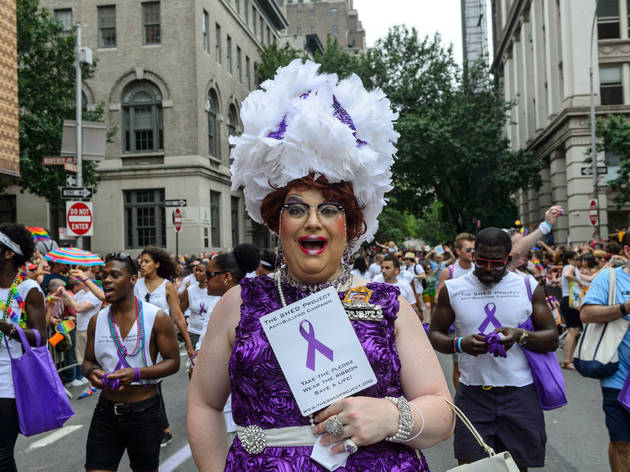 41/101
Photograph: Filip Wolak
NYC Pride March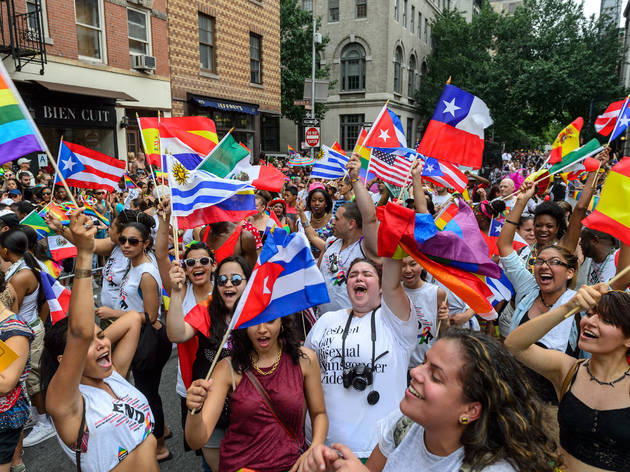 42/101
Photograph: Filip Wolak
NYC Pride March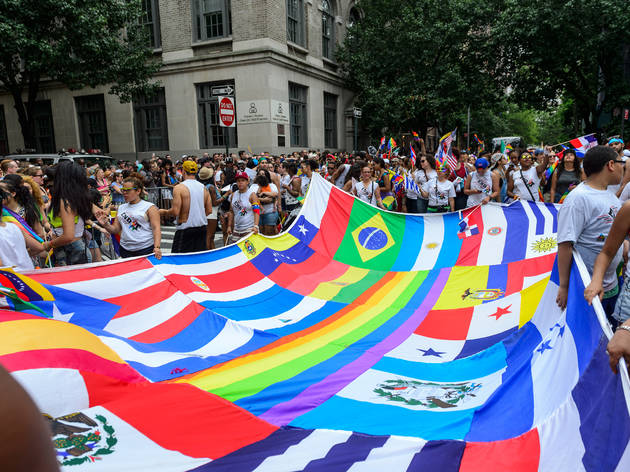 43/101
Photograph: Filip Wolak
NYC Pride March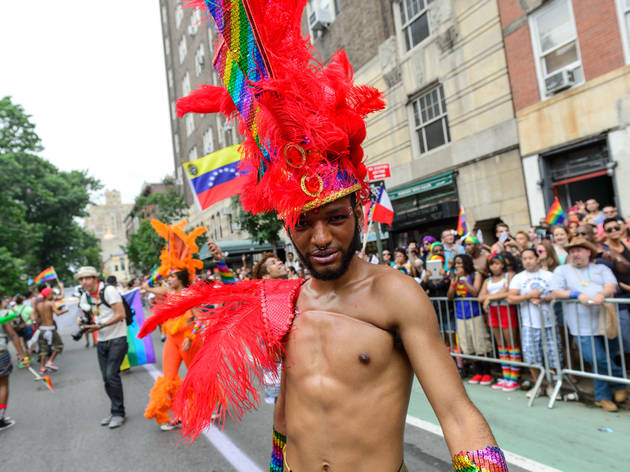 44/101
Photograph: Filip Wolak
NYC Pride March
45/101
Photograph: Filip Wolak
NYC Pride March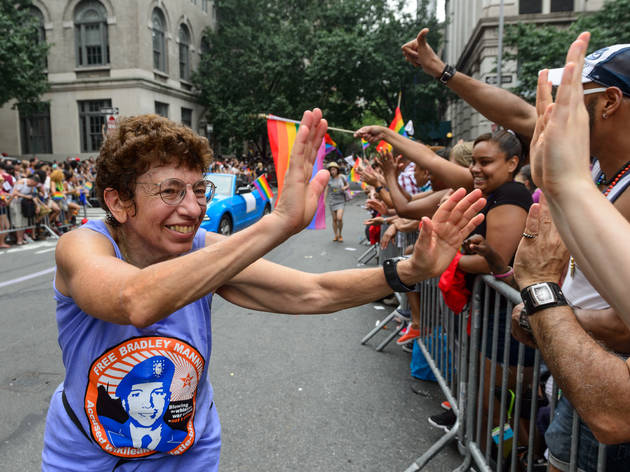 46/101
Photograph: Filip Wolak
NYC Pride March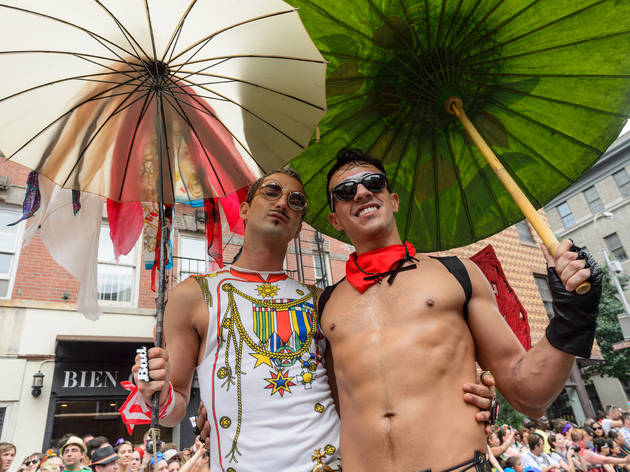 47/101
Photograph: Filip Wolak
NYC Pride March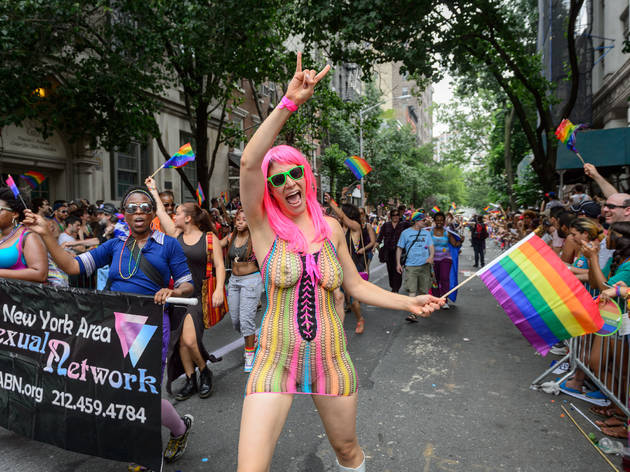 48/101
Photograph: Filip Wolak
NYC Pride March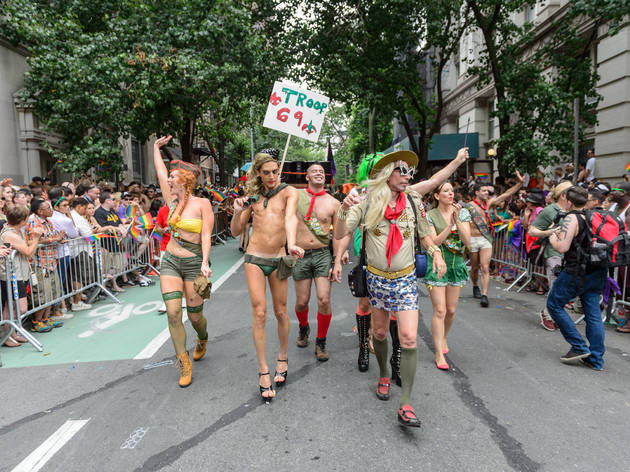 49/101
Photograph: Filip Wolak
NYC Pride March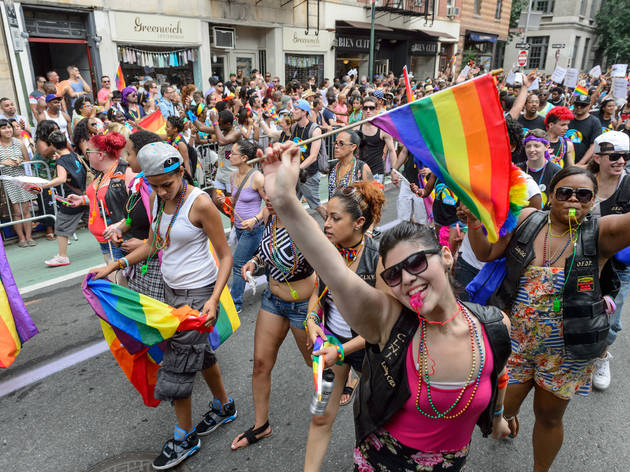 50/101
Photograph: Filip Wolak
NYC Pride March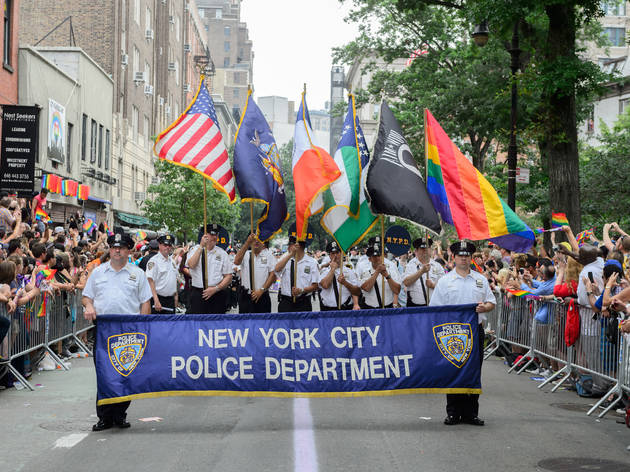 51/101
Photograph: Filip Wolak
NYC Pride March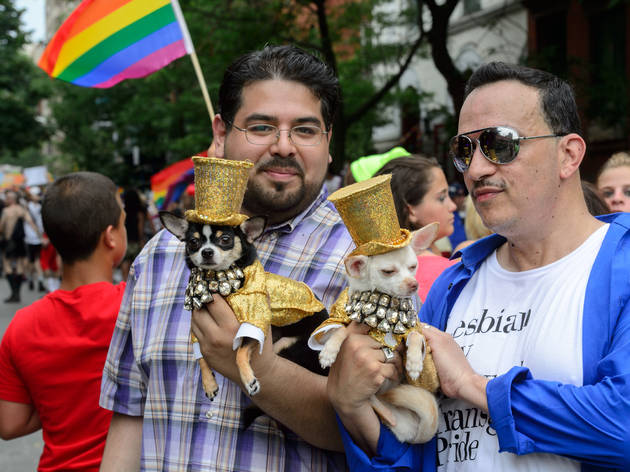 52/101
Photograph: Filip Wolak
NYC Pride March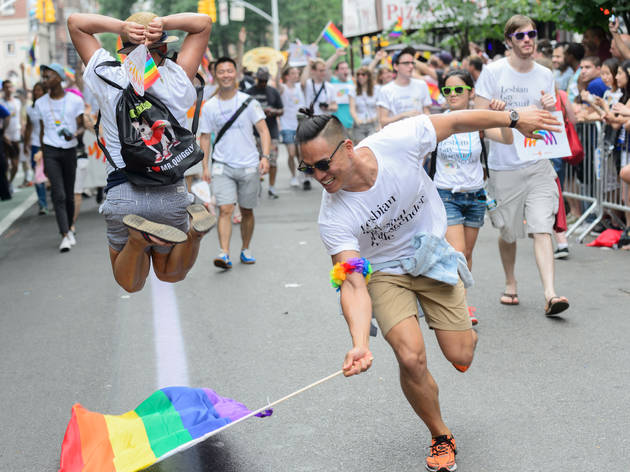 53/101
Photograph: Filip Wolak
NYC Pride March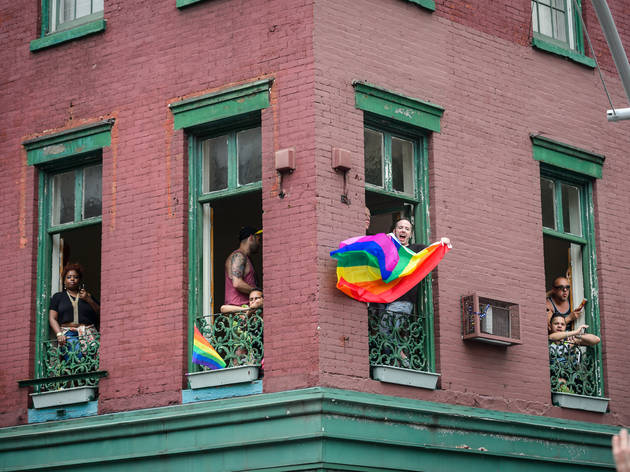 54/101
Photograph: Filip Wolak
NYC Pride March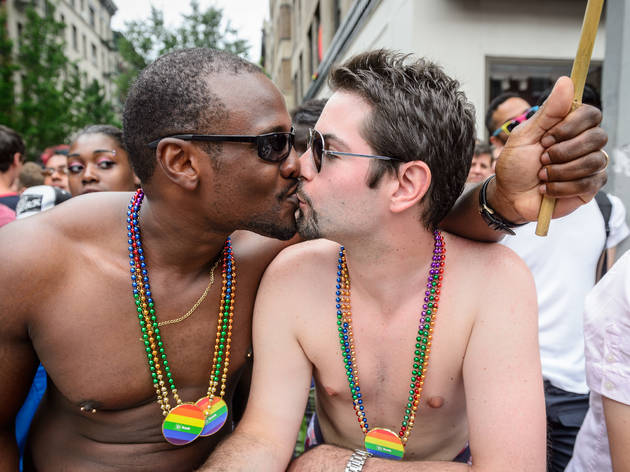 55/101
Photograph: Filip Wolak
NYC Pride March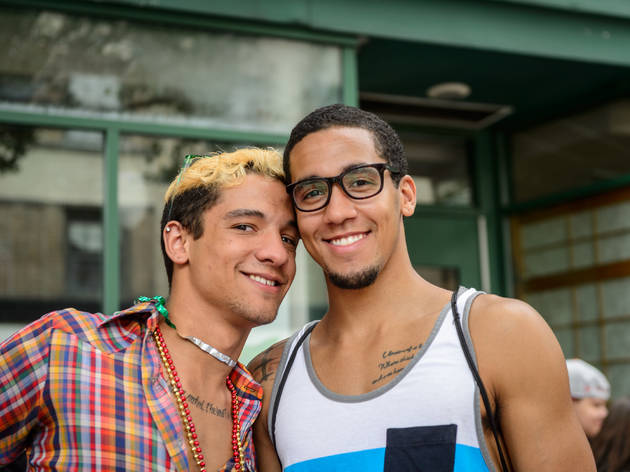 56/101
Photograph: Filip Wolak
NYC Pride March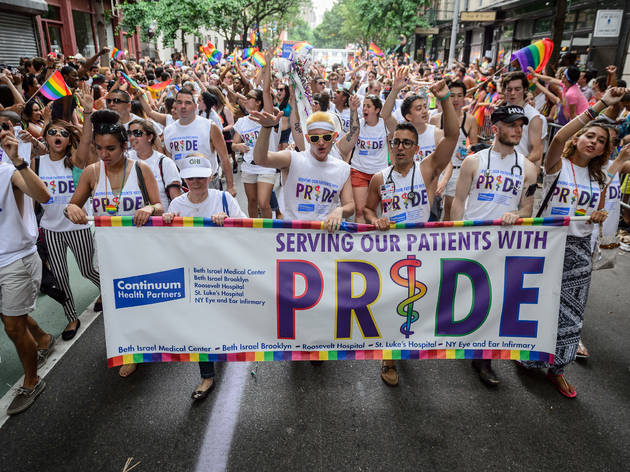 57/101
Photograph: Filip Wolak
NYC Pride March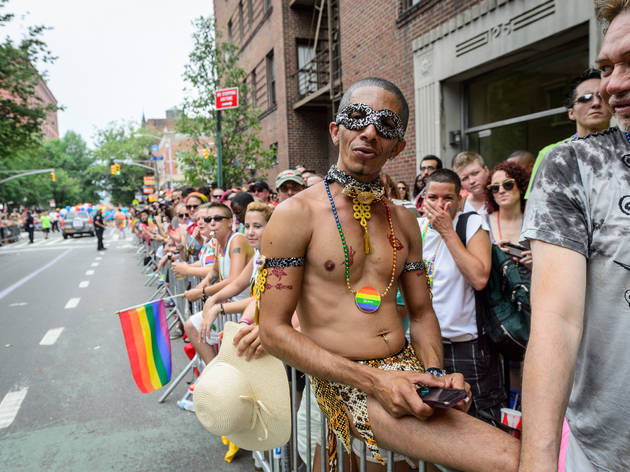 58/101
Photograph: Filip Wolak
NYC Pride March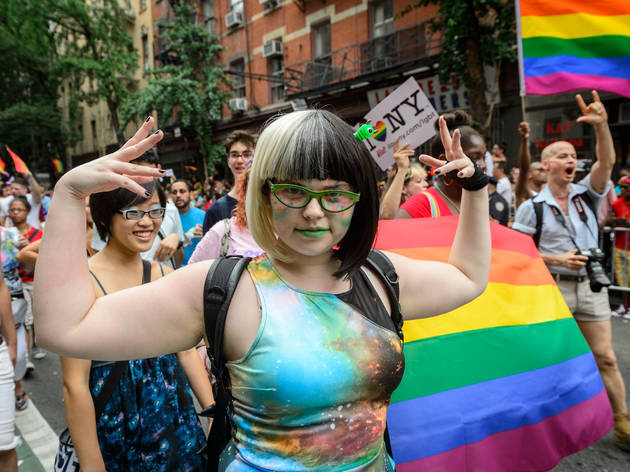 59/101
Photograph: Filip Wolak
NYC Pride March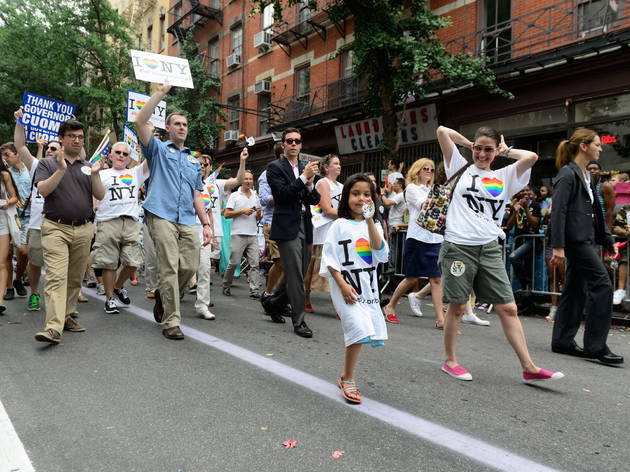 60/101
Photograph: Filip Wolak
NYC Pride March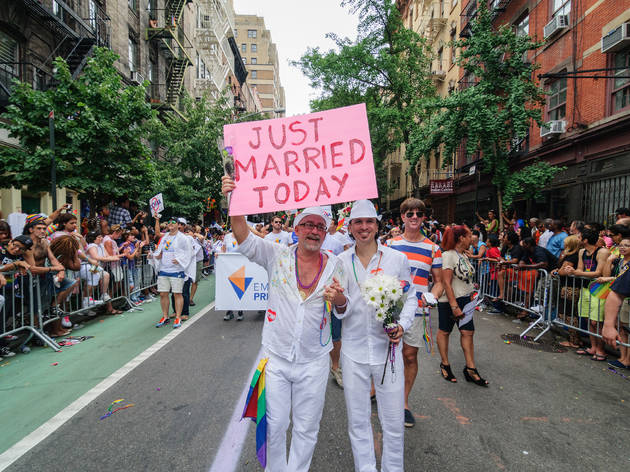 61/101
Photograph: Filip Wolak
NYC Pride March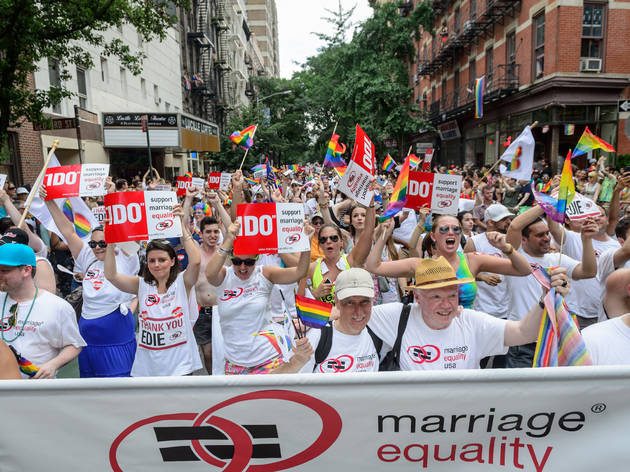 62/101
Photograph: Filip Wolak
NYC Pride March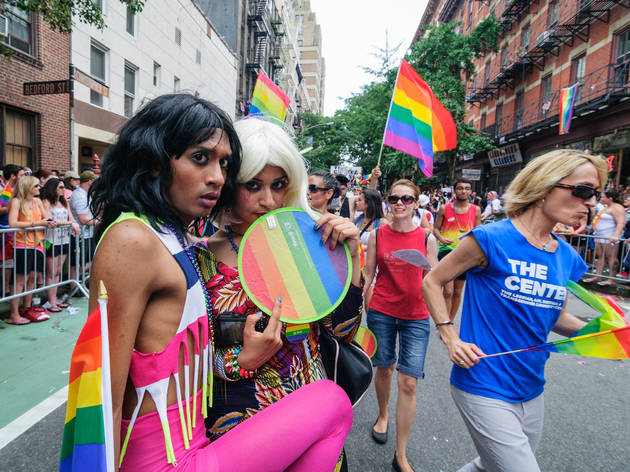 63/101
Photograph: Filip Wolak
NYC Pride March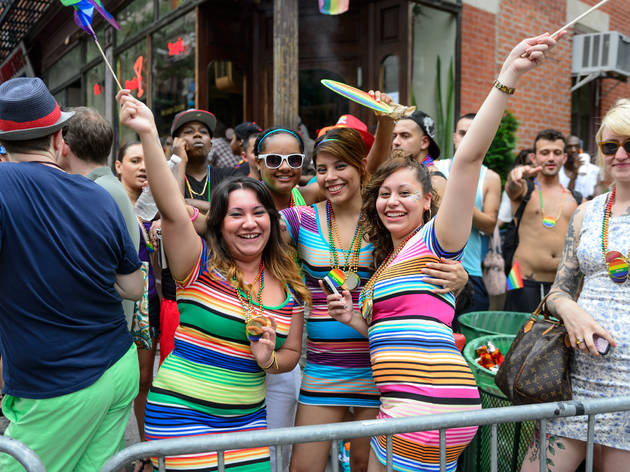 64/101
Photograph: Filip Wolak
NYC Pride March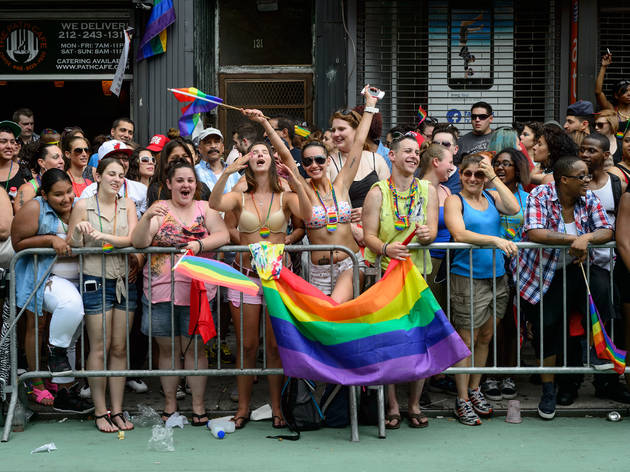 65/101
Photograph: Filip Wolak
NYC Pride March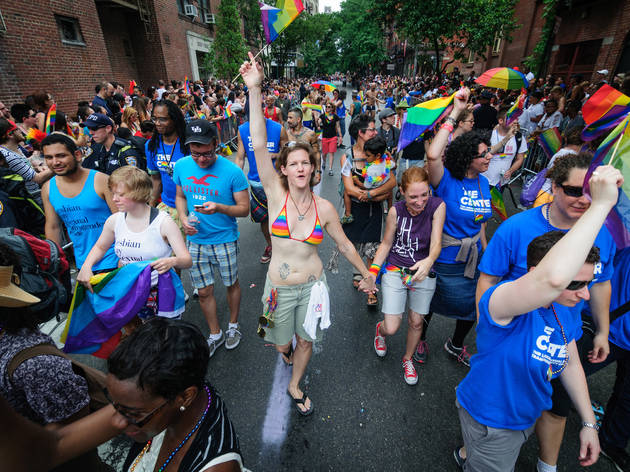 66/101
Photograph: Filip Wolak
NYC Pride March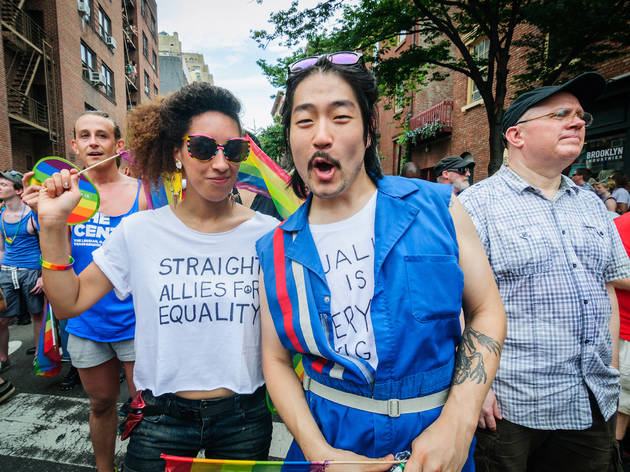 67/101
Photograph: Filip Wolak
NYC Pride March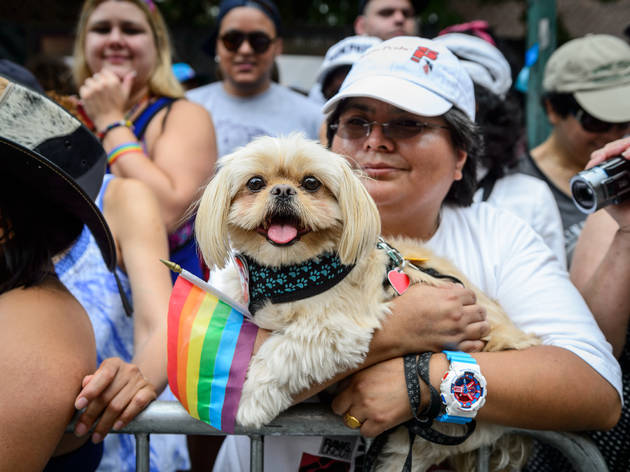 68/101
Photograph: Filip Wolak
NYC Pride March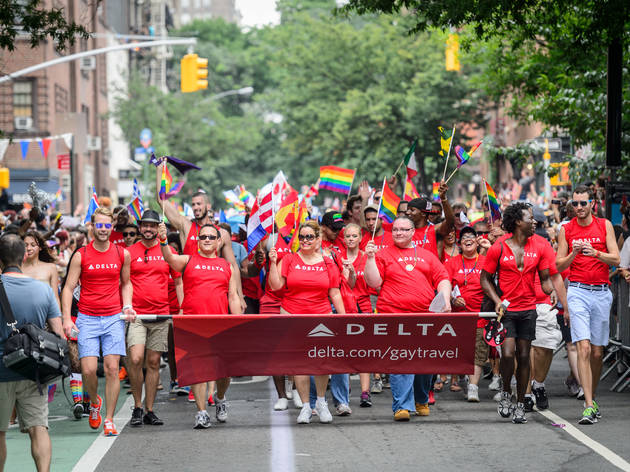 69/101
Photograph: Filip Wolak
NYC Pride March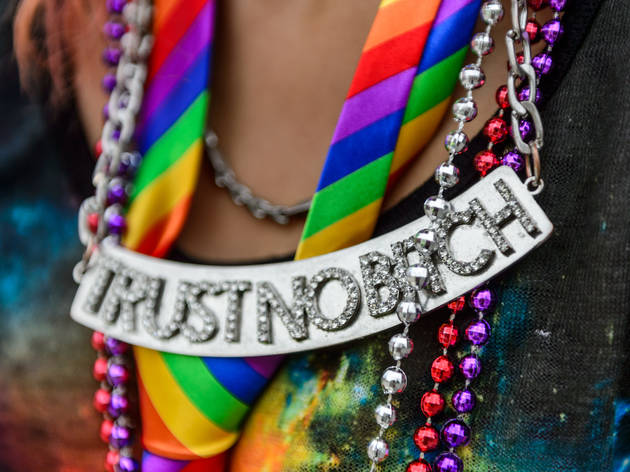 70/101
Photograph: Filip Wolak
NYC Pride March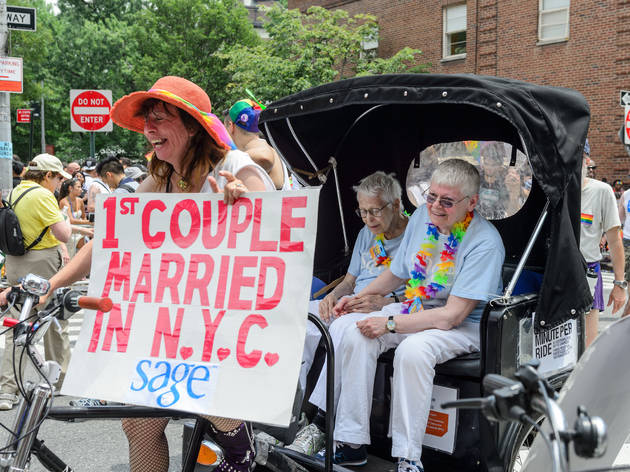 71/101
Photograph: Filip Wolak
NYC Pride March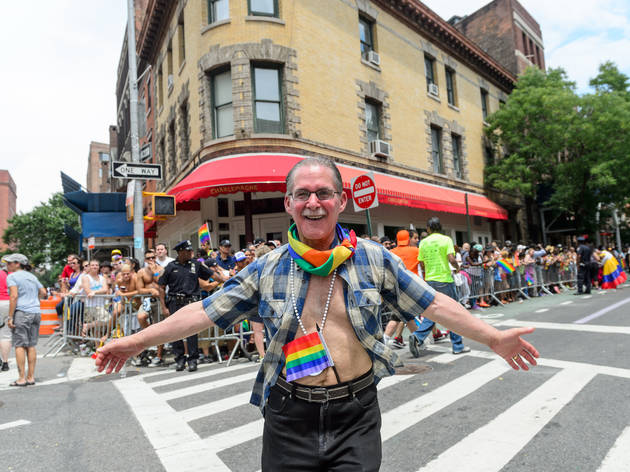 72/101
Photograph: Filip Wolak
NYC Pride March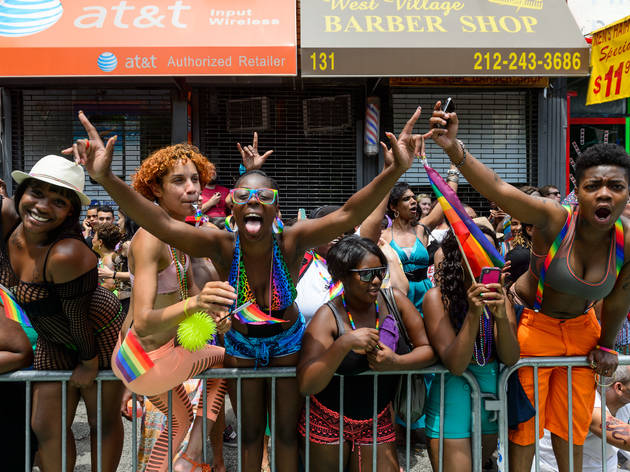 73/101
Photograph: Filip Wolak
NYC Pride March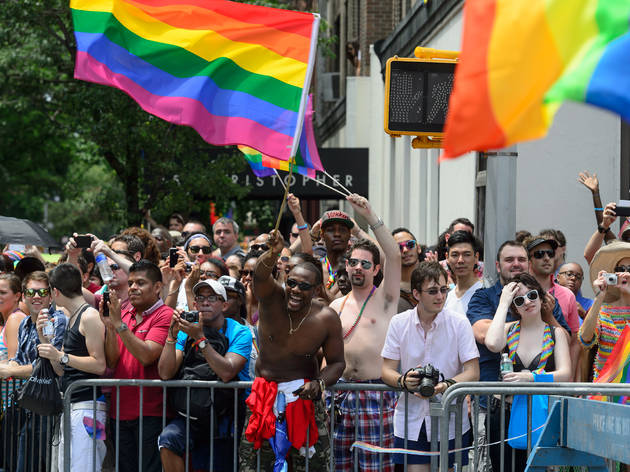 74/101
Photograph: Filip Wolak
NYC Pride March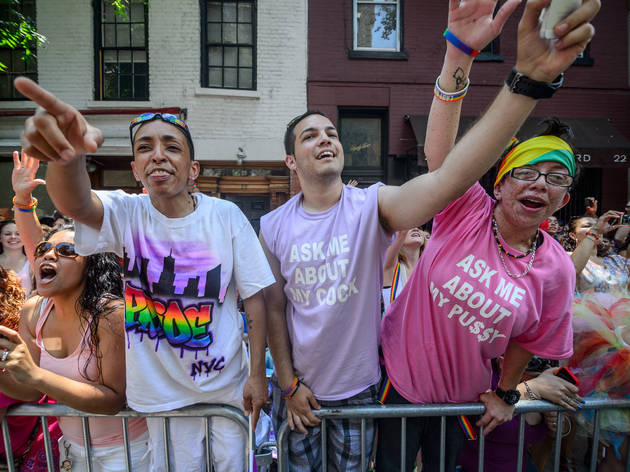 75/101
Photograph: Filip Wolak
NYC Pride March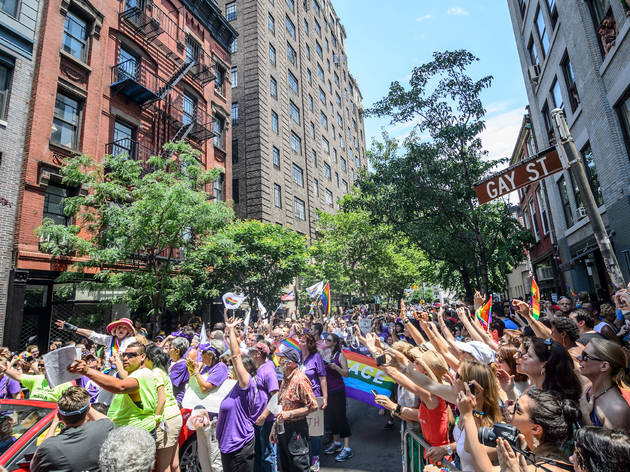 76/101
Photograph: Filip Wolak
NYC Pride March
77/101
Photograph: Filip Wolak
NYC Pride March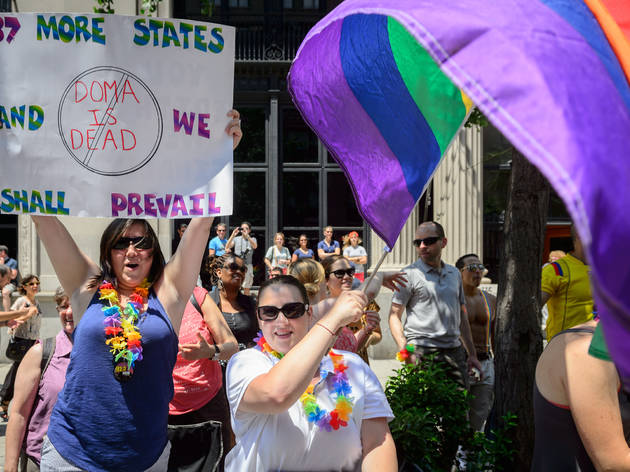 78/101
Photograph: Filip Wolak
NYC Pride March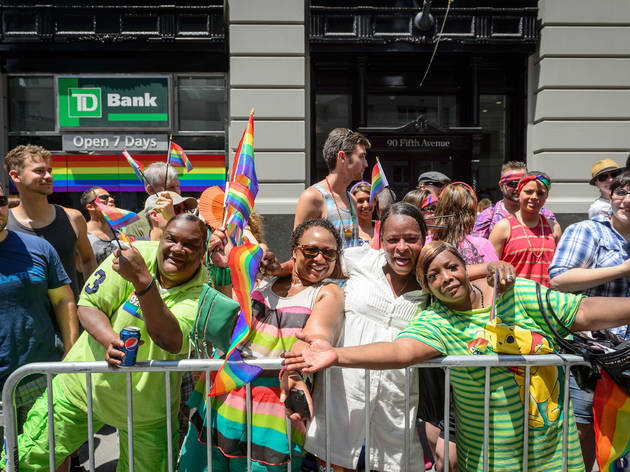 79/101
Photograph: Filip Wolak
NYC Pride March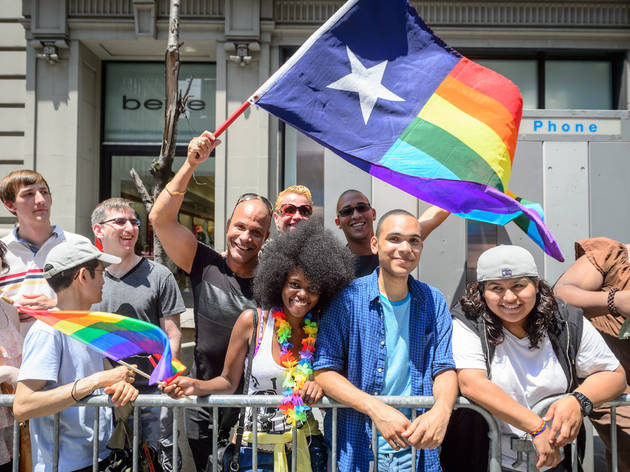 80/101
Photograph: Filip Wolak
NYC Pride March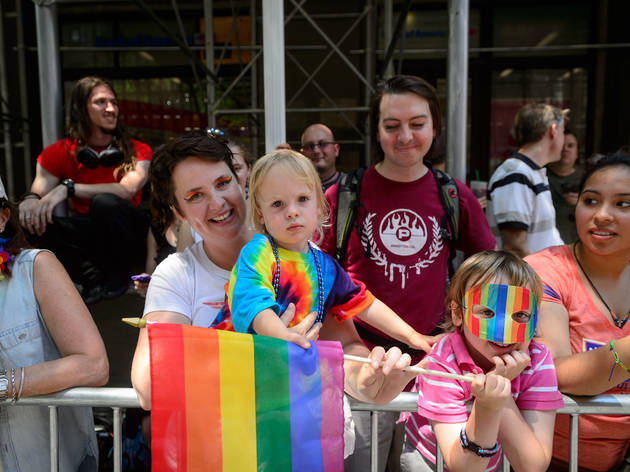 81/101
Photograph: Filip Wolak
NYC Pride March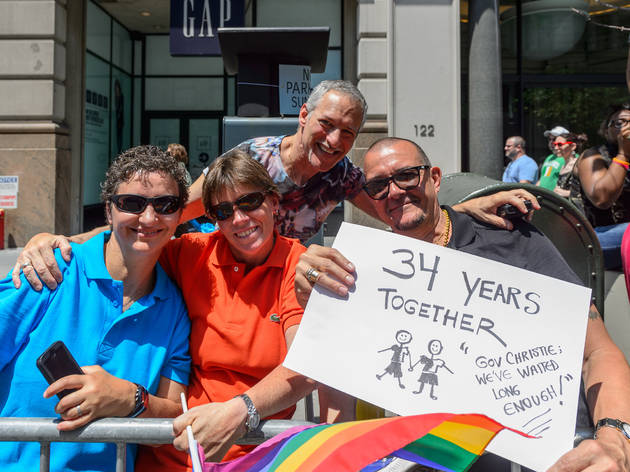 82/101
Photograph: Filip Wolak
NYC Pride March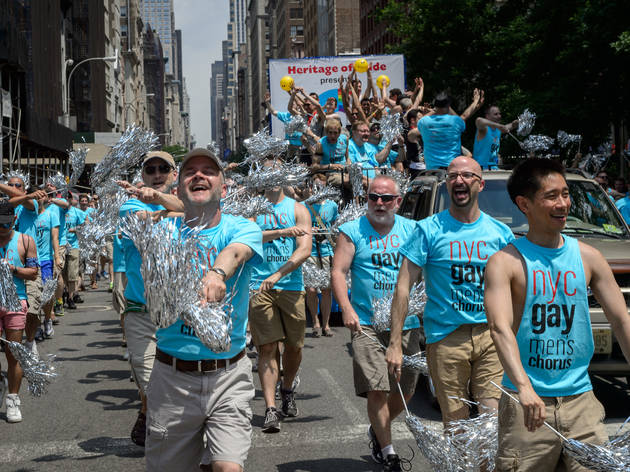 83/101
Photograph: Filip Wolak
NYC Pride March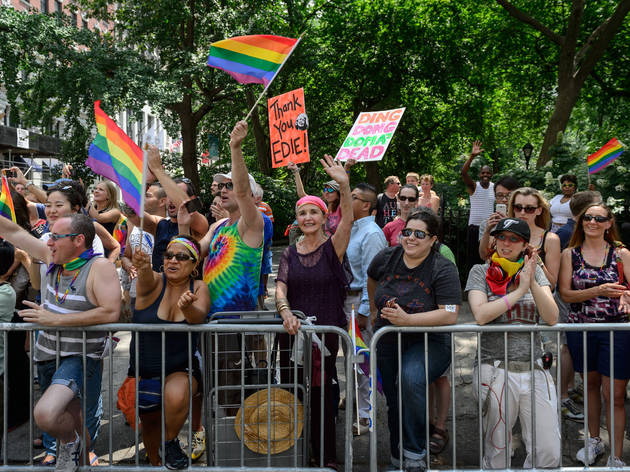 84/101
Photograph: Filip Wolak
NYC Pride March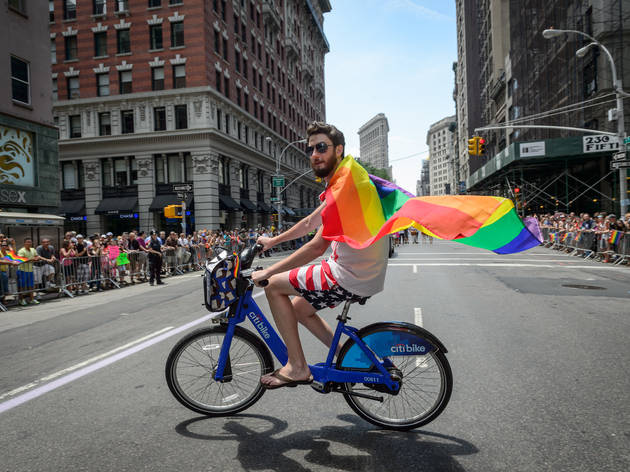 85/101
Photograph: Filip Wolak
NYC Pride March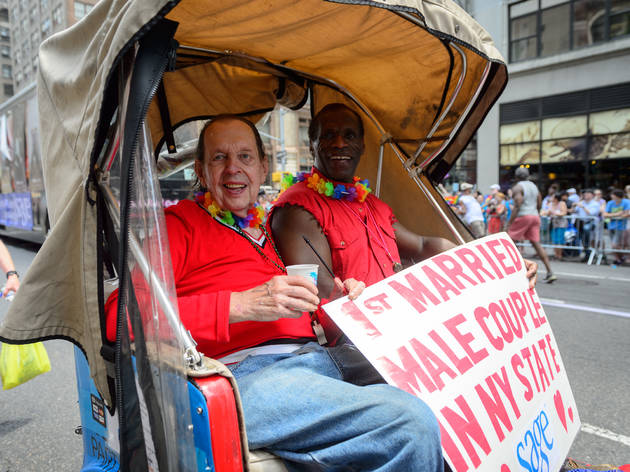 86/101
Photograph: Filip Wolak
NYC Pride March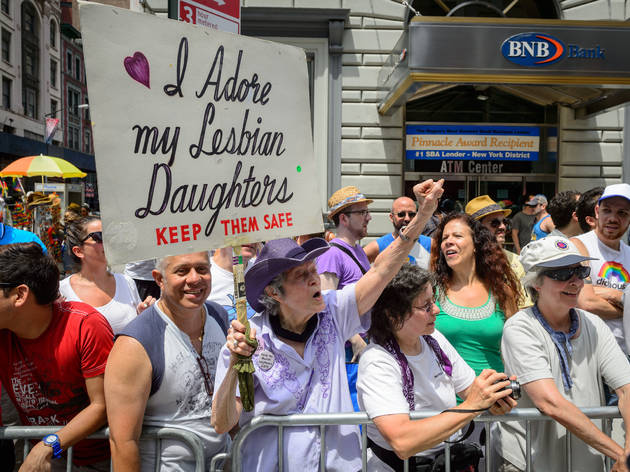 87/101
Photograph: Filip Wolak
NYC Pride March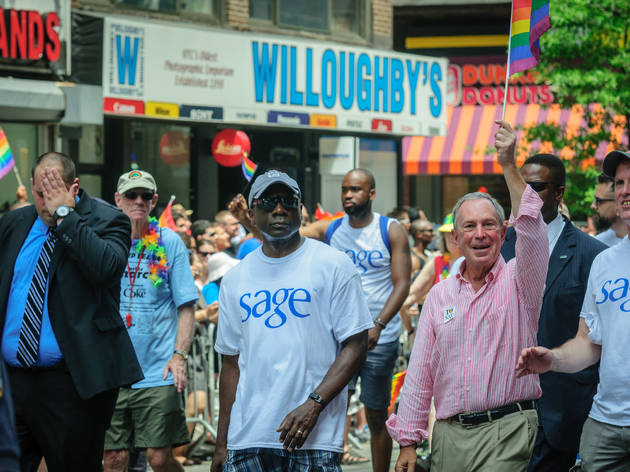 88/101
Photograph: Filip Wolak
NYC Pride March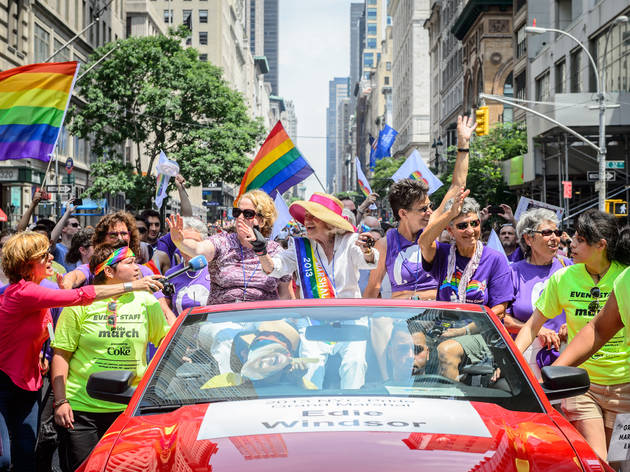 89/101
Photograph: Filip Wolak
NYC Pride March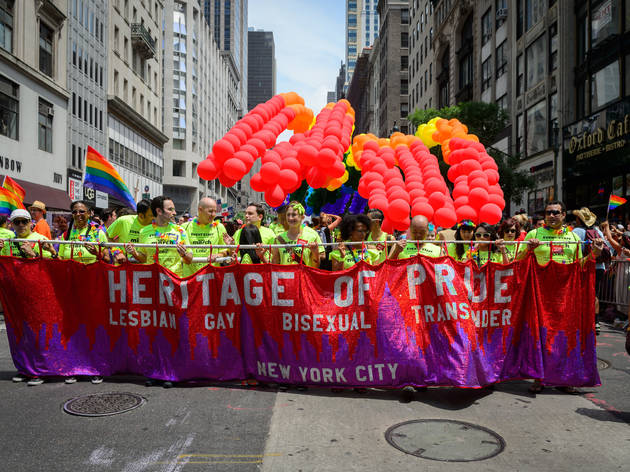 90/101
Photograph: Filip Wolak
NYC Pride March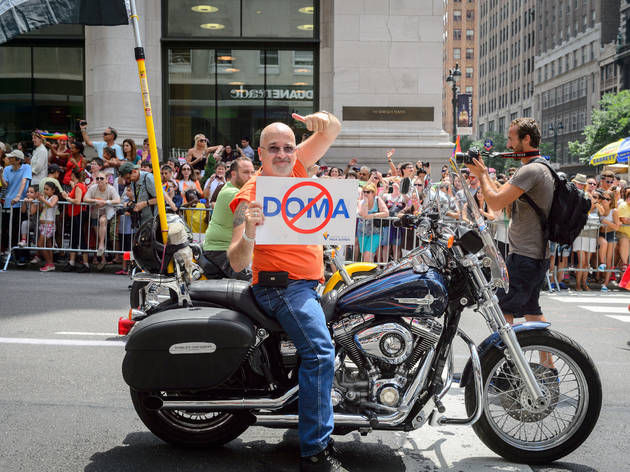 91/101
Photograph: Filip Wolak
NYC Pride March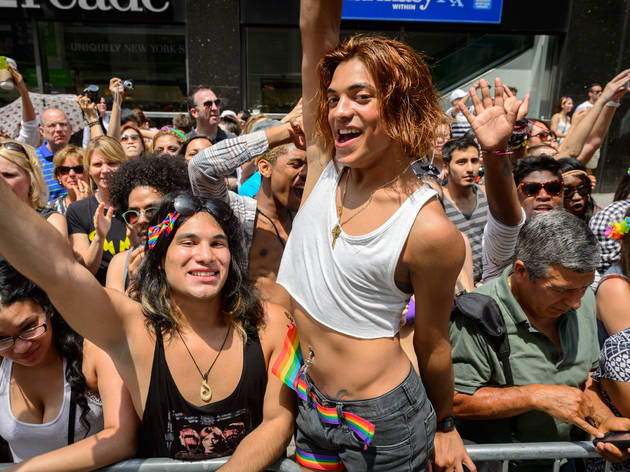 92/101
Photograph: Filip Wolak
NYC Pride March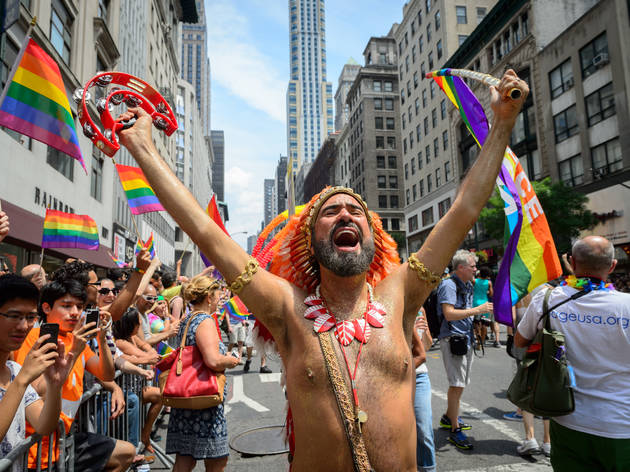 93/101
Photograph: Filip Wolak
NYC Pride March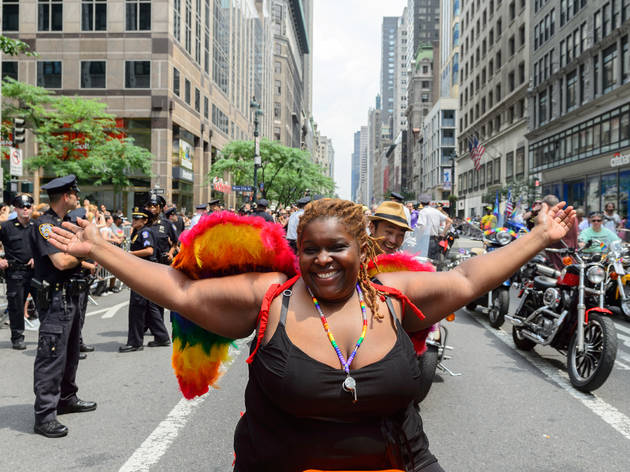 94/101
Photograph: Filip Wolak
NYC Pride March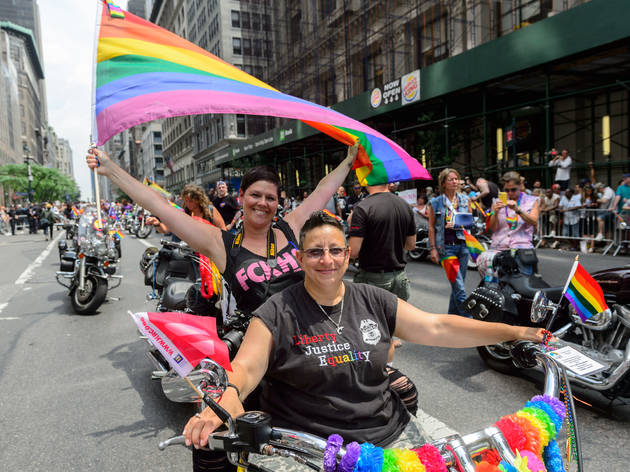 95/101
Photograph: Filip Wolak
NYC Pride March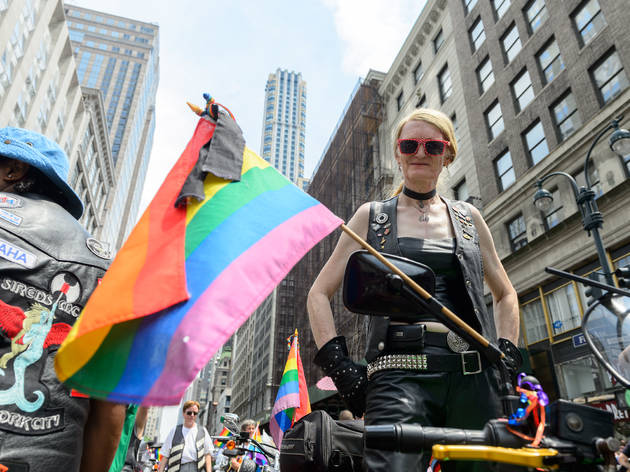 96/101
Photograph: Filip Wolak
NYC Pride March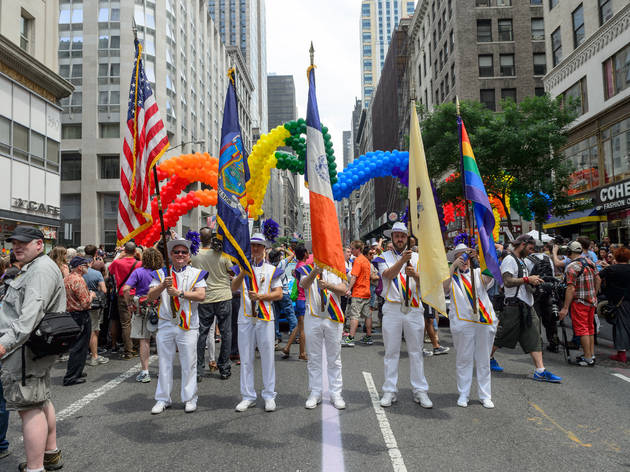 97/101
Photograph: Filip Wolak
NYC Pride March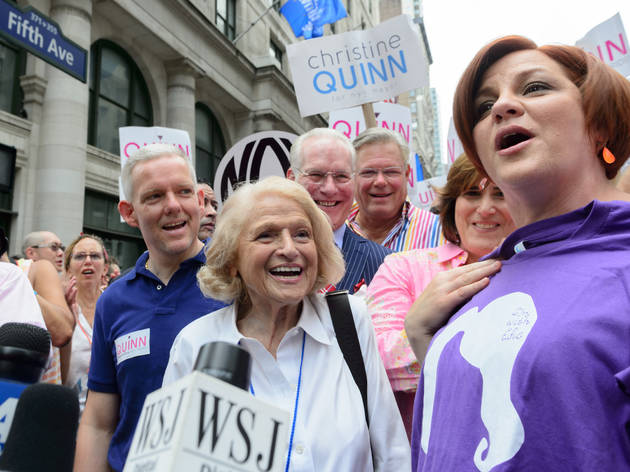 98/101
Photograph: Filip Wolak
NYC Pride March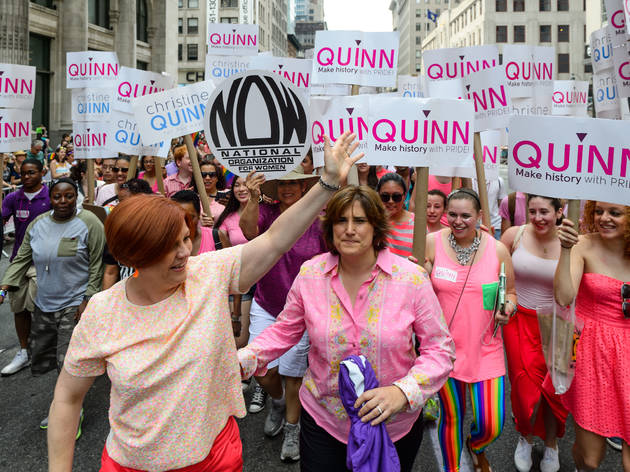 99/101
Photograph: Filip Wolak
NYC Pride March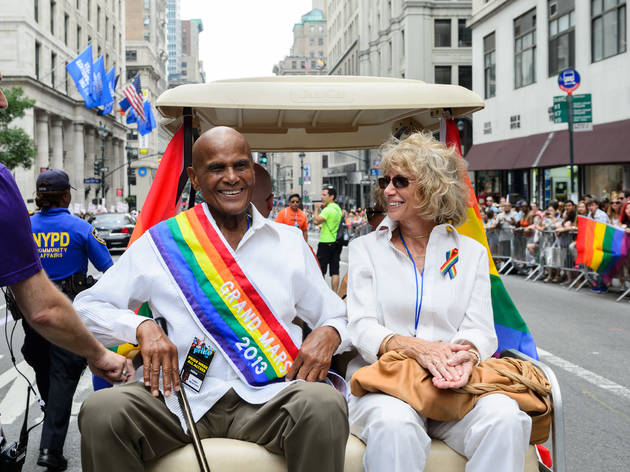 100/101
Photograph: Filip Wolak
NYC Pride March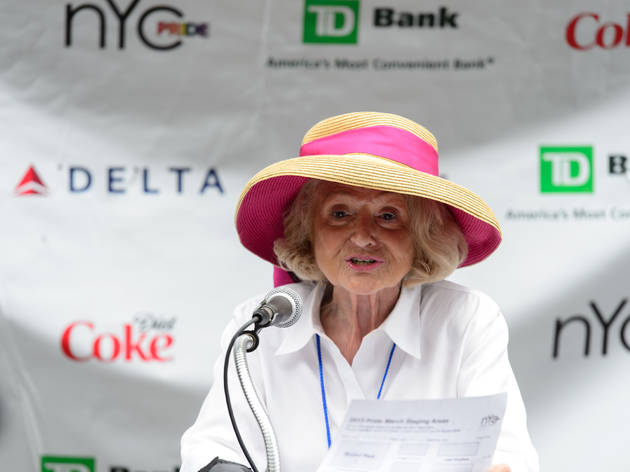 101/101
Photograph: Filip Wolak
NYC Pride March
NYC LGBT Pride March 2013 (slide show, video)
The NYC LGBT Pride March took over Fifth Avenue during a historic season for gay rights.
RECOMMENDED: Full coverage of the Pride parade in NYC

Despite some recent low points for the city's gay residents, this year's Pride March was an even more upbeat affair than usual, thanks to last month's overturn of the Defense of Marriage Act, the nullification of California's Proposition 8 and the fact that NYC's current mayoral front runner is an out lesbian. And while there's no denying Speaker Quinn's star power, the biggest applause throughout the march consistently went to 84-year-old widow Edie Windsor, one of this year's marshals (along with Harry Belafonte and Earl Fowlkes) and the woman at the center of the Supreme Court case that overturned DOMA. Even when the skies opened up in the late afternoon, the celebration on Fifth Avenue showed no signs of slowing down.