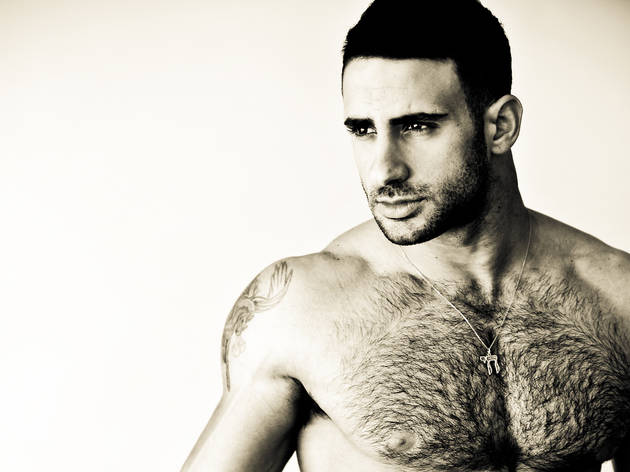 1/11
2/11
3/11
Photograph: Tony Reshef
Eliad Cohen
4/11
5/11
6/11
7/11
8/11
9/11
10/11
Photograph: Tony Reshef
Eliad Cohen (right)
11/11
Hunky Israeli party boy Eliad Cohen and local promoter Jared Needle team up for a spoooooky version of this roving international circuit bash. Your DJs are Isaac Escalante and Micky Friedmann, with a warm-up set by Ben Baker.
Rating Breakdown
5 star:

3

4 star:

0

3 star:

0

2 star:

0

1 star:

0
Leo Knol uit Almere! Ik heb hem € 800,- geleend en gratis bij mij laten wonen, en wat is zijn dank? Mij uitmaken voor het vuil van de straat, het geld niet terug betalen en mij gewoon oplichten. Leo Knol is iemand die alleen op kosten, goedheid en vertrouwen van anderen profiteert en leeft, iemand voor wie mensen alleen gebruiksartikelen zijn, geloof vooral niet zijn verhalen dat hij danser is of een goede baan heeft, hij liegt alles bij elkaar om aandacht te krijgen, gebruikt valse namen in homo sauna's, en probeert hij mensen door lieve woorden in te pakken en voor zich te winnen, Leo Knol laat gewoon een spoor van verdriet, pijn, teleurstelling en vernieling achter.
Dat is nog niets, je zou eens moeten horen wat Leo Knol hij hier op de sportschool voor dingen verteld, tegen Manuela en anderen vertelde hij, dat hij twee kinderen had adopteert, twee zoons, Yvo nog bedankt voor de tip, maar Michael, Mark, Willem………..wisten al lang dat zijn verhalen niet klopten!
Leo Knol uit Almere (vroeger Frankrijk) heeft zich voor mij uitgegeven tijdens zijn bezoeken aan homo sauna's in Parijs, en er mijn naam gebruikt, ook heeft hij nooit aan zijn "dates" over zijn ziekte verteld, verantwoordelijkheidsgevoel gelijk aan 0. Hoe respectloos kan een mens zijn, om andermans naam in dit soort van vuile en walgelijke gelegenheden te gebruiken en zoiets doen, zolang ik hem kende zat hij al te liegen, bedriegen, op te scheppen en verhalen te vertellen, als hij in sauna's wil rondneuken en ziektes wil over dragen prima, maar laat hem dan zijn eigen naam gebruiken, en niet die van anderen, hopelijk word hem ooit een les geleerd,